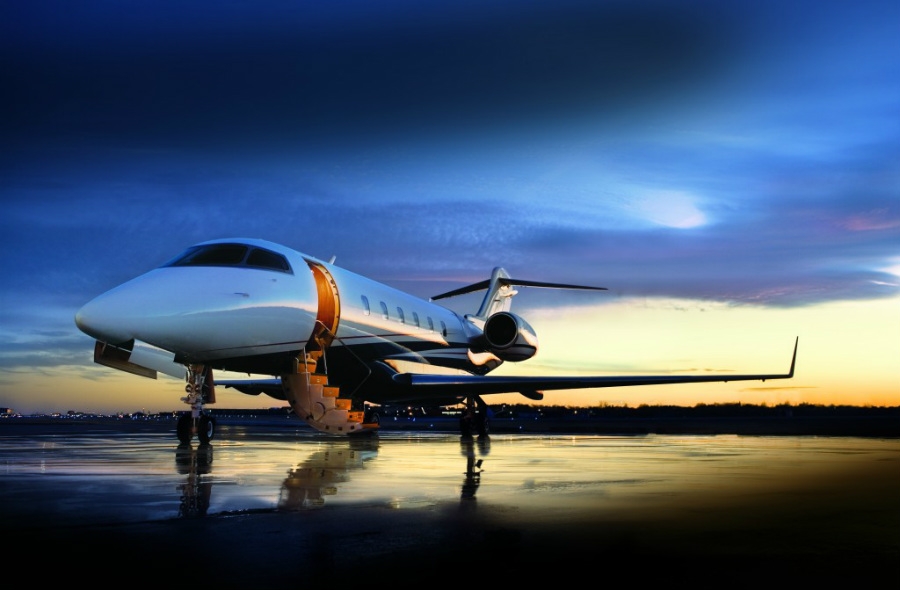 Flexjet, the world's second largest fractional jet ownership provider, has received the coveted Diamond Award of Excellence from the U.S. Federal Aviation Administration (FAA).
The Diamond Award of Excellence is the FAA's highest honor for maintenance training, and Flexjet is the only company that also manages a fractional jet ownership program to receive this award for 14 consecutive years.
"Flexjet is proud to be recognized for its commitment to upholding the highest safety standards in the aircraft maintenance industry," said Dave Gross, Vice President, Operations, Flexjet. "The fact that we are the only company involved in the fractional jet industry to receive this honor for 14 consecutive years is a testament to the excellence exhibited by every single member of our team."
The FAA first created this award program in 1991 to encourage aviation maintenance technicians and their employers to actively participate in training programs. To qualify for the prestigious FAA Diamond Award of Excellence, 100 percent of an organization's eligible maintenance technicians must complete specialized, continuous training in aircraft systems, regulations and FAA rules over a 12-month period.
About Flexjet
Richardson, Texas-based Flexjet—a division of Bombardier, the world's largest business aviation manufacturer—first entered the fractional jet ownership market in 1995. Flexjet now offers whole aircraft ownership and management, fractional jet ownership, jet cards and charter brokerage services. Flexjet's fractional aircraft program is the first in the world to be recognized as achieving the Air Charter Safety Foundation's Industry Audit Standard, and Flexjet is the first and only company to be honored with its 14th FAA Diamond Award for Excellence. Flexjet's fractional program fields an exclusive family of Bombardier business aircraft—the youngest in the fractional jet industry with an average age of approximately five years—including the
Learjet 40 XR, Learjet 45 XR, Learjet 60 XR, Challenger 300 and Challenger 605 business jets. For more details on innovative programs and flexible offerings, visit www.flexjet.com.
Flexjet has an approved fractional ownership program pursuant 14 C.F.R. Part 91, Subpart K, and manages flights for individual aircraft owners under Part 91 whole aircraft management program. All other flights (e.g. Flexjet 25 jet card program, charter brokerage program, etc.) are provided by certificated air carriers in accordance with applicable laws and regulations, as Flexjet is not an air carrier.
The Flexjet 25 Jet Card Program is operated under Part 135 by Jet Solutions, LLC, a U.S. air carrier. Flexjet acts as an agent for Jet Solutions, LLC, in connection with the Flexjet 25 Jet Card program. Flexjet acts as an agent for the customer with on-demand charter broker services when arranging transportation operated under Part 135 by U.S. air carriers.
About Bombardier
Bombardier is the world's only manufacturer of both planes and trains. Looking far ahead while delivering today, Bombardier is evolving mobility worldwide by answering the call for more efficient, sustainable and enjoyable transportation everywhere. Our vehicles, services and, most of all, our employees are what make us a global leader in transportation.
Bombardier is headquartered in Montréal, Canada. Our shares are traded on the Toronto Stock Exchange (BBD) and we are listed on the Dow Jones Sustainability World and North America Indexes. In the fiscal year ended December 31, 2012, we posted revenues of $16.8 billion. News and information are available at Bombardier.com or follow us on Twitter @Bombardier.
Bombardier, Challenger 300, Challenger 605, Flexjet, Flexjet 25, Learjet 40, Learjet 45, Learjet 60 and XR are trademarks of Bombardier Inc. or its subsidiaries.