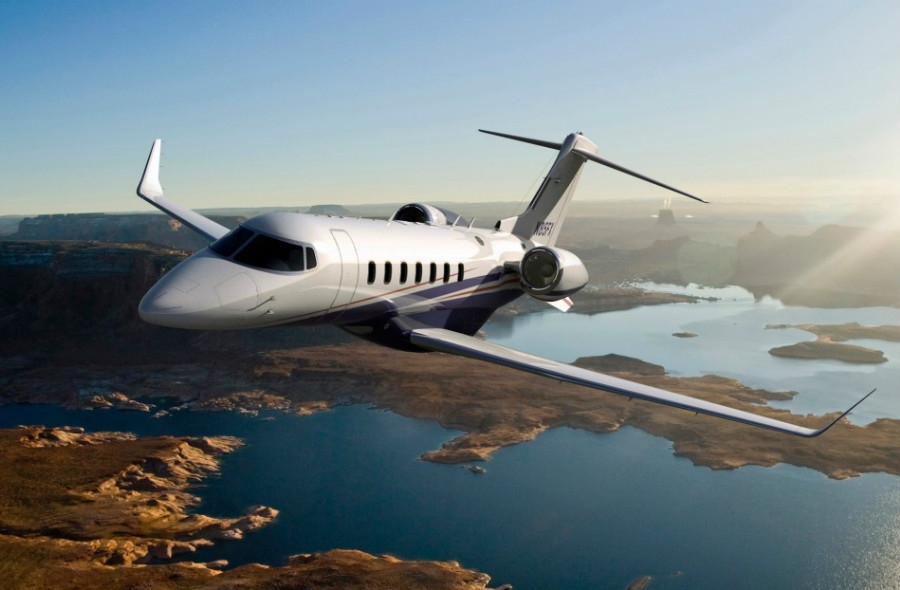 In celebration of Learjet's 50th anniversary, Flexjet – the first fractional jet ownership company to offer shares on the all-new Learjet 85 aircraft – today launched "Legends Redefined," a six-city U.S. tour offering guests the opportunity to experience firsthand the aircraft poised to redefine the private aviation industry.
The exclusive showcase features other legendary brands, including Aston Martin, marking its centenary, and Royal Salute, the world's leading luxury Scotch Whisky featuring only whiskies matured for at least 21 years in their blends.
Attendees are invited to take a private tour of the Learjet 85 model, which effortlessly blends the beauty of its lineage with high-performance advantages, innovative technology and unmatched comfort to create a new generation in flight. Aston Martin will offer test drives of its newest models, including the Vanquish, Vantage, DB9 and Rapide S, while Napa Valley-based Ackerman Family Vineyards and Bespoke Collection pour their finest wines.
An industry first, the Learjet 85 aircraft is the first business jet with both fuselage and wings built primarily of carbon composite materials. The composite structures maximize cabin volume, improve performance and minimize drag through smoother aerodynamics. Other innovations include the aircraft's state-of-the-art Pratt & Whitney PW307B turbofan engine, Bombardier's Vision™ Flight Deck cockpit featuring the Rockwell Collins Pro Line Fusion avionics suite – one of the most advanced suites ever offered onboard a midsize aircraft – and an advanced entertainment and wireless Internet system.
The Learjet 85 aircraft will feature the company's new interior design updates, re-designed seats, innovative storage solutions and groundbreaking passenger interfaces. The model seats eight passengers comfortably in a traditional double-club seating arrangement, with approximately 30 inches (76.2 cm) between each seat for even more room when traveling on long distance flights. The aircraft offers a high-speed cruise of Mach 0.82 and a transcontinental range of up to 3,000 nm (5,556km)* making the Learjet 85 business aircraft the fastest and most efficient in its class. The addition of the Learjet 85 aircraft provides
Flexjet owners with access to some of the most technologically advanced and youngest business jets in the industry, averaging approximately six years of age.
The 2013 Learjet 85 tour is scheduled to visit the following cities this fall: Menlo Park, Calif. (September 17), Chicago (September 23), Columbus, Ohio (September 26), Washington, DC (October 1), New York (Oct. 7) and Houston (October 15). Flexjet will receive 30 Learjet 85 aircraft with deliveries scheduled to begin in 2014.