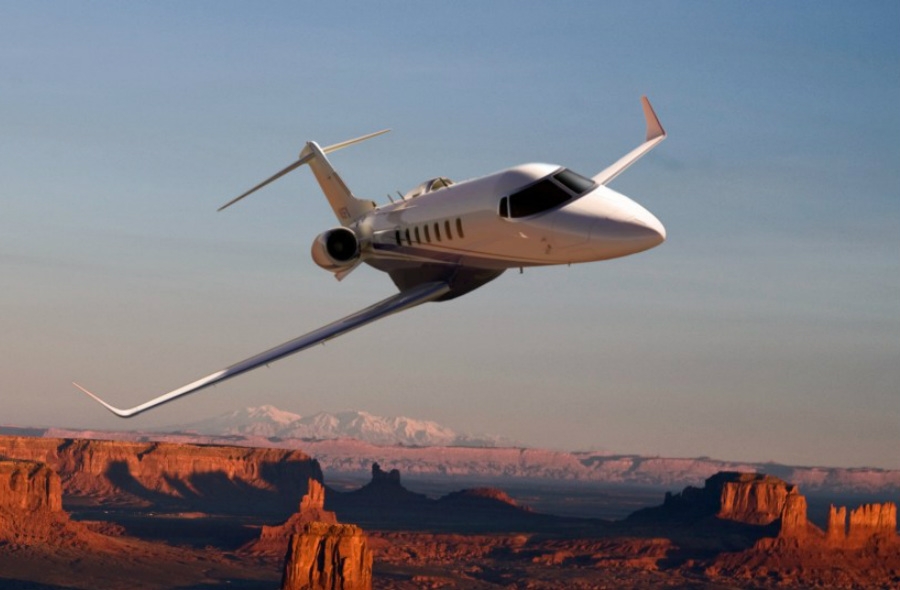 Flexjet – one of the world's most premium fractional jet ownership providers – is launching FlexShare, a unique program providing fractional jet owners with guaranteed access to two different aircraft types with the purchase of a single 50-hour share.
Based on their specific flight requirements, FlexShare owners may now customize the allocation of their annual hours among Flexjet's fleet of legendary Learjet and Challenger aircraft.
"Flexjet offers the highest levels of customization in the fractional jet ownership industry, and truly delivers on the promise of flexibility its name inspires," said Deanna White, President, Flexjet. "Creating the FlexShare program – featuring the tremendous benefit of ownership in two different aircraft – is yet another example of Flexjet's dedication to creating custom solutions based on our owners' unique needs."
As part of this program, FlexShare customers pay the full purchase price for one share of a selected aircraft type based on vintage. The single, blended monthly management fee is determined by the aircraft types in the FlexShare mix, along with the selected division of hours: 40/10, 35/15, 30/20 or 25/25. Owners secure contracts for the hourly rates and the Fuel Component Adjustment (FCA) for both aircraft in their selected program.
FlexShare owners also benefit from a number of distinctive features Flexjet offers for even greater value and flexibility. This includes a 90-Day Satisfaction Guarantee, allowing new Flexjet fractional owners to exit their contract for any reason within the initial three-month period – regardless of contract. Owners also benefit from access to multiple aircraft on the same day, as well as a unique five percent program aircraft guarantee assuring travelers will fly on a Flexjet fractional ownership program aircraft 95 per cent of the time or better. Finally, owners are able to participate in Versatility Plus, a program enabling Flexjet owners to realize value from unused, allocated hours by placing them in a pool for exchange with other owners. Since its introduction in 2004, this program has returned more than $31.5 million back into the hands of Flexjet owners who would have otherwise lost those hours.
For more information and to learn about pricing options, please call 1-888-514-1985 or visit www.flexjet.com.