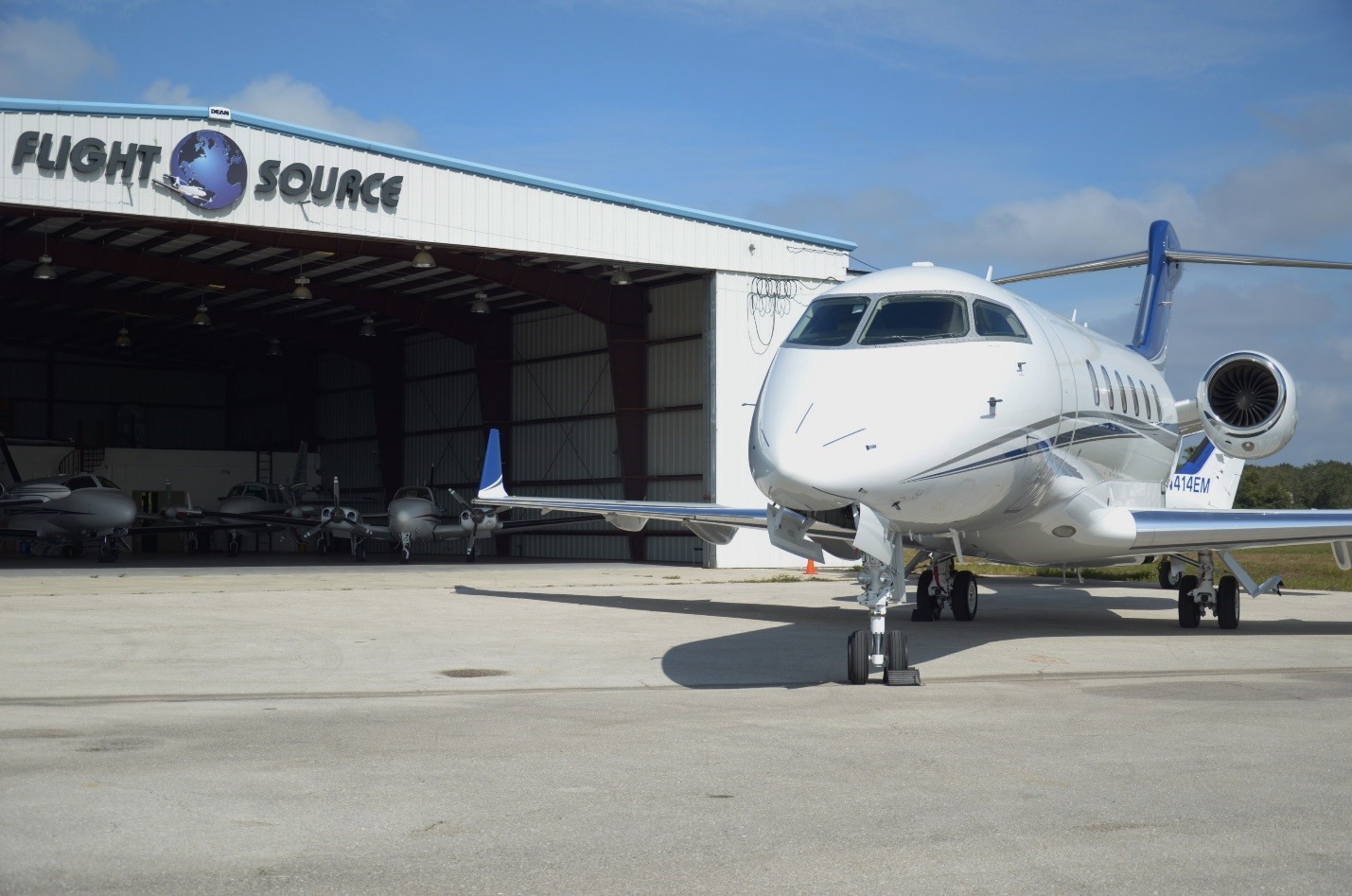 Buy Your Jet, Turboprop or Helicopter the right way. Knowledge of the entire market including "off-market aircraft" is at your fingertips. Trade your aircraft with complete aircraft and helicopter solutions, from retail to fleet sales, leasing and finance options. Searching the worldwide marketplace for acquisitions and aircraft trades is our specialty. Let us expedite the process of buying or selling corporate jets, turboprops and helicopters.
Time is valuable, list your aircraft with Flight Source International, Inc. Simplify the process of marketing, negotiating and finalizing your aircraft transaction. From identifying to finalizing the aircraft of your dreams, we will achieve this for you.
Established in 1994, starting out as a family business, Flight Source International, Inc. has provided corporate aviation consultancy to countless individuals and companies. Our Knowledge, experience, and familiarity with international sales and acquisitions is "Above the Box" in the aviation arena. Our experienced staff includes pilots, maintenance, finance and sales professionals in addition to our agents who have backgrounds in entertainment, sports and the fashion industry. With worldwide experience and integrity, our agents speak various languages fluently and operate fluidly within many different cultures.
Flight Source International Inc. is in a rapidly expanding mode. Our optimistic philosophy promotes business in the world economy. Our brand-name and logo are trademarked to open regional agencies throughout the globe creating a standard of excellence serving our clients.
Flight Source International has agents in Las Vegas, Canada, Panama, Venezuela, Mexico, Ecuador, Brazil, Colombia, Peru, Guatemala, Honduras, Costa Rica, Bahamas, Italy, Russia, Nepal, South Africa, West Africa, United Kingdom, France, Germany and Spain along with continually expanding offices worldwide.
Aircraft Sales
Our goal is to get you the best price for your aircraft. Because we understand current global market trends, we can give you the most up-to-date information about what to expect. We market your aircraft throughout the world, especially in those areas where recent trends or best prices our research points to, we exceed our customer's expectations and we often go beyond traditional sales publications and our extensive wanted buyers list and customer database.
Aircraft Acquisition
When it comes to acquiring aircraft, we believe in researching the entire international market, we will locate the aircraft that is best for you to purchase, not what is best for us to sell. We have exclusive access to many available aircraft that are not advertised through traditional channels. This allows us to provide you with more options than typical aircraft trade magazines and web sites.
Aircraft Evaluation
Our experts work with and administer accurate aircraft evaluations that inform you of the current market price of your aircraft (we normally valuate them according to more than one source). Flight Source International's team is always on top of current market trends, meaning that you will have the most up-to-date information on all business aircraft.
Aircraft Comparisons
Many aircraft operators purchase the wrong aircraft because they are not properly informed about the performance and operating characteristics of different models. Our industry-proven reporting compares multiple aircraft models to assist you in deciding which model best suites your needs. We compare purchase price, operating costs, performance, cabin amenities, re-sale price, regions of operations and other pertinent information to get you up in the air in no time.
Aircraft Asset Management
On behalf of the owner we manage and supervise the aircraft operation to insure that his asset is well protected, this services include the creation and management of a tax efficient ownership structure, Aircraft Registration and Trust Services, Insurance Company, budgeting and accounting audit, maintenance scheduling and warranty issues.