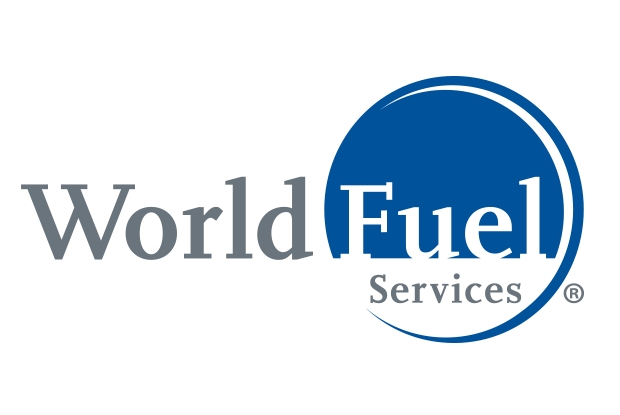 Program Forges Growth with Schedulers, Dispatchers and Flight Departments.
With multiplying bonus points, World Fuel Services' FlyBuys Rewards Program is the loyal program that allows customers to accumulate points and earn rewards rapidly. Unlike other business and general aviation loyalty programs that are designed to only benefit pilots, FlyBuys Rewards offers rewards to schedulers, dispatchers and entire flight departments in addition to individual pilots.
Presently, member acceptance is available in over 58 countries where members are able to join the FlyBuys Rewards Program and begin earning points and redeeming FlyBuys for top rewards. Members link their AVCARD or World Fuel Services/Alliance Contract Fuel Account and points accrue automatically and can be used to purchase merchandise and gift cards from local vendors in their region. Additionally, participating FBO members of the World Fuel Services Network and merchants located within the eligible countries are able to offer bonus FlyBuys Rewards Points at their discretion as fuel uplift incentives and promotions to reward customer loyalty. Currently, members can earn FlyBuys Rewards at over 7,500 locations worldwide.
Multiplying rewards make a big benefit difference – for example, linked AVCARD purchases multiply FlyBuys Rewards two times faster at an FBO within the World Fuel Services Network and four times faster at Air Elite diamond service FBO locations when compared to out-of-network purchases. In addition Avcard transactions that earn FlyBuys Rewards include aircraft maintenance, charters and pilot training in additions to fuel and other ancillary services.
Customers – especially flight departments – are amazed with the speed and ease at which their rewards have been accumulating. "We love the FlyBuys program and how quickly and easily we are able to accumulate points on all of our fuel purchases" says Katie Scott, Director of Charter Sales at LR Services, Inc. "We distribute the points to our schedulers who do the fuel orders and have used the points for both airline gift cards and Super Certificates on Giftcertificates.com. Our eyes always light up a little when we see that a location we need to put on fuel at has World Fuel available. Even better when it's the best price!"
NBAA 2013 is the forum that will be used for a special promotion highlighting the fact that FlyBuys Rewards is the program that multiplies points faster than any other rewards program. All new members that sign up at NBAA will receive a gift that symbolizes fast growth and 1,000 bonus FlyBuys Rewards points as well as have an opportunity to win a complete sound system with Bose music system, iPad and iTunes gift card which is sure to be pleasing to the winner's ears. Visit the WFS booth C9006 at NBAA 2013, in Las Vegas, NV from October 22-24, 2013 or visit www.FlyBuysRewards.com to learn more about this program.
About FlyBuys Rewards Program
FlyBuys is the exclusive fuel and service purchase rewards program of World Fuel Services. The program is open to pilots, flight crew members, flight departments, and schedulers & dispatchers who wish to enroll. Points are earned from retail fuel purchases, linked Alliance-World Fuel Services contract fuel, AVCARD usage, and services purchased from BaseOps. These FlyBuys points can then be redeemed for merchandise, travel rewards, charitable donations, World Fuel Services invoice credits, and a variety of gift card choices. Bonus points can be earned for purchases which take place at participating Air Elite and World Fuel Services Network FBO locations. www.FlyBuysRewards.com
About World Fuel Services Corporation
Headquartered in Miami, Florida, World Fuel Services is a leading global fuel logistics company, principally engaged in the marketing, sale and distribution of aviation, marine and land fuel products and related services on a worldwide basis. World Fuel Services sells fuel and delivers services to its clients at more than 8,000 locations in more than 200 countries and territories worldwide.
The company's global team of market makers provides deep domain expertise in all aspects of aviation, marine and land fuel management. Aviation customers include commercial airlines, cargo carriers, private aircraft and fixed base operators (FBOs), as well as the United States and foreign governments. World Fuel Services' marine customers include international container and tanker fleets, cruise lines and time-charter operators, as well as the United States and foreign governments. Land customers include petroleum distributors, retail petroleum operators, and industrial, commercial, and government accounts. The company also offers transaction management services which consist of card payment solutions and merchant processing services to customers in the aviation, marine and land transportation industries.