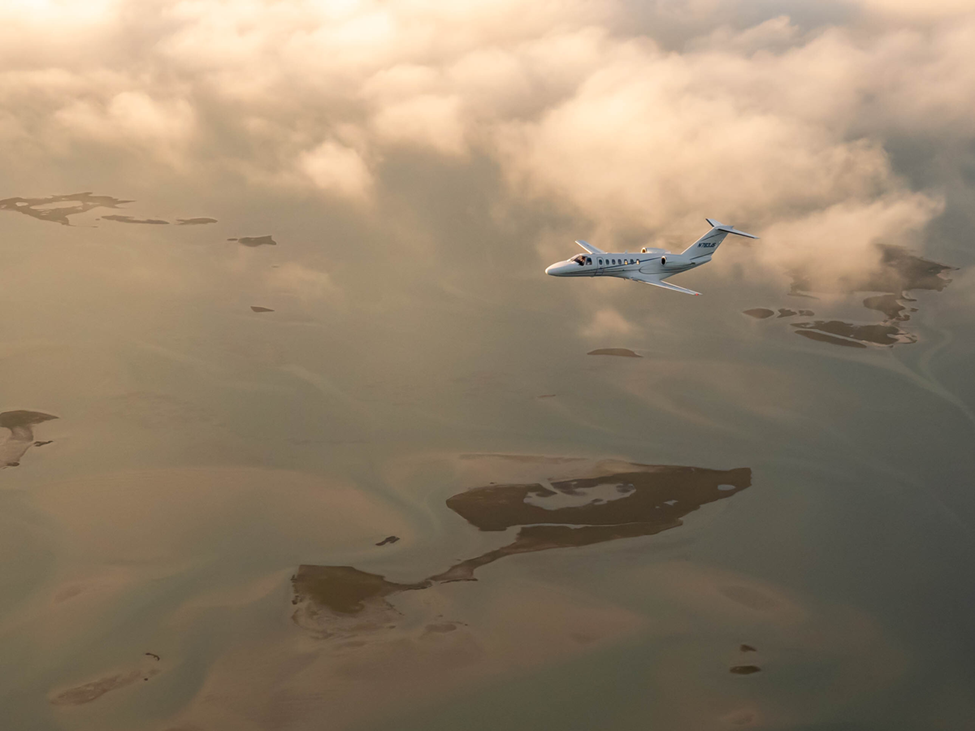 We offer unique and innovative programs that allow Owners and Members full control of their flying for significantly less, all on one of the largest Cessna Citation fleets in the world.
Jet Club: You deserve the best when you fly privately 
We are proud to bring you Jet Club, the ultimate private jet experience. Now with two options, our award-winning program provides the best combination of experience, savings, and simplicity in one place. Choose either the traditional Jet Club or Platinum and receive a customized private jet service that anticipates your needs for comfort and consistency.
Platinum Jet Club
Available for the first 100 Members
Locked hourly rates
No peak or high demand premiums
No monthly membership fees
12-month term
Jet Club
Highly competitive daily & hourly rates
Program never expires with funds on account
$1,000 monthly membership fee
Limited peak & high demand days with no blackout dates
Fractional: Take control of your private travel 
For private travelers that fly around 50 or more hours per year, flyExclusive Fractional ownership provides the consistency and reliability of a large owned and operated fleet. In this program, Fractional Owners gain the equivalent number of hours, or shares, in the aircraft and enjoy a seamless ownership and private jet travel experience. Unlock the world of possibilities with a share in a brand-new Cessna Citation CJ3+.
No monthly management fees
Guaranteed availability
No blackout dates, positioning fees, or daily minimums
Minimal peak days
Immediate access to the flyExclusive fleet
Receive up to 120 hours of occupied flight time at owner cost
Aircraft Ownership and Leaseback 
flyExclusive offers a genuinely unique and innovative leaseback program for aircraft buyers and select aircraft owners. The innovative program will fully cashflow the aircraft, eliminating traditional burdens including navigating the variability of maintenance expenses, fixed costs and inconsistent revenue offsets provided by other lease and management options.
Receive up to 120 hours of occupied flight time at owner cost
flyExclusive covers fixed, variable maintenance costs
The owner receives a net lease payment of up to 10% of the aircraft value
Choose from 90+ aircraft in the flyExclusive fleet
Guaranteed availability
No reposition costs with 5 days' notice
Charter: Travel with peace of mind 
Jet charter with flyExclusive affords access to a world of personalized private aviation. We are reinventing charter with fresh thinking – offering on-demand flights and servicing a myriad of specialized trip needs, flyExclusive accommodates clients with flexible world-class charter services. We also offer international travel through our fleet of Gulfstream GIV-SPs. With flyExclusive's versatile fleet and world-wide operational capability, you can reach almost any destination.
Full access to 90+ aircraft
Fly anywhere in the U.S., Canada, and Caribbean
flyExclusive travel coordinators assisting with unique trip details and special requests