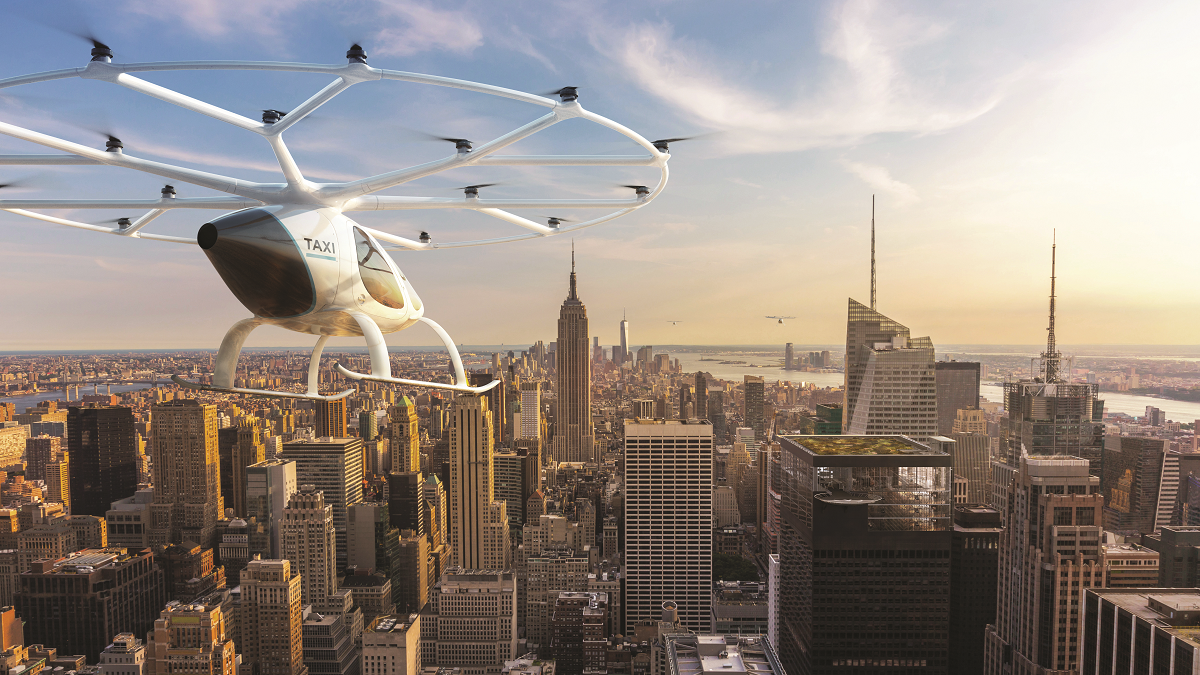 Kitty Hawk, Bell, and Uber Vying for The Future of Airbourne Mobility
What requires zero runway, no pilots, and aims to revolutionize personal transportation? Meet Cora, a self-flying, electric, vertical takeoff and landing craft (eVTOL) poised to change the way we get from point A to point B. Kitty Hawk, a startup backed by Google co-founder Larry Page, recently unveiled their prototype of a two-seat flying machine to much industry intrigue. The online reveal of the eVTOL design included video footage that shows Cora, the air taxi of the future, lifting off vertically under the power of 12 electric motors, then transitioning to forward flight supported by fixed wings as a pusher prop begins to spin.
The first wave of flying cars is right around the corner — not in the form of personal craft, but as means of ridesharing. Cora, designed as an air taxi and not intended for sale to individual consumers, will be capable of landing on rooftops, or just about anywhere, and quietly whisking passengers to their destination with zero emissions.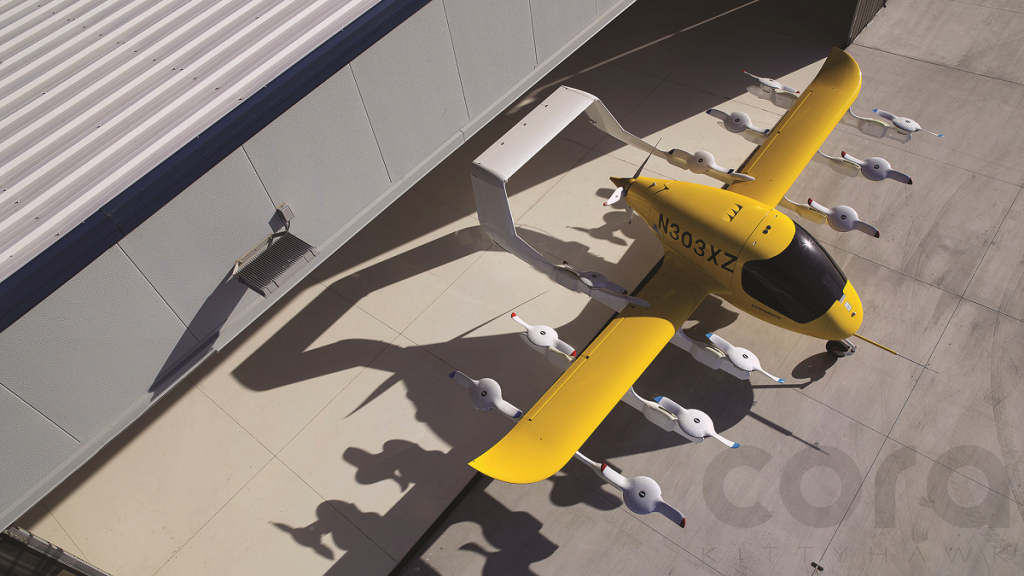 In the race to build a commercially viable autonomous air taxi, New Zealand may be the real winner. Kitty Hawk's momentous meeting with New Zealand's Ministry of Business, Innovation, and Employment, is where Cora found its first receptive audience, and has been operating since 2016. As the earliest adopter of the technology, New Zealand becomes a key player in the aviation narrative of the future.
With strong support from local government and favorable rules for flight testing, Kitty Hawk has found an ideal environment for product development. "What emerged was a deeper partnership than we had ever imagined," Kitty Hawk published on its site. "Together with MBIE, New Zealand's Ministry of Transport and the Civil Aviation Authority were willing to work with us. And we discovered amazing communities like the City of Christchurch that were willing to engage with us about a future where the freedom of flight belongs to everyone."
Many competitors are vying to achieve momentum in this bold new space, driven by well-funded Silicon Valley companies including Uber. The ridesharing giant has been putting serious coin into developing air taxis; one of the first manufacturers that the company teamed up with recently debuted a complete model of a functional eVTOL. Next year, Uber and its partners plan to roll out demonstrator flights, and in 2023, they aim to commence commercial aerial ridesharing for short, localized trips.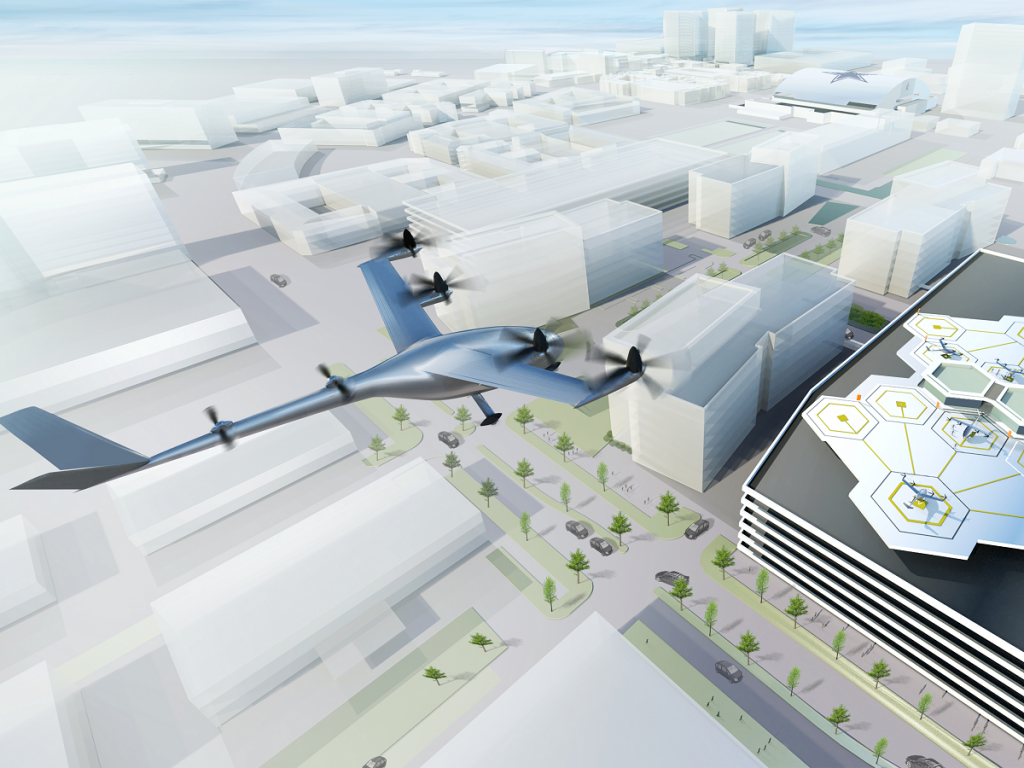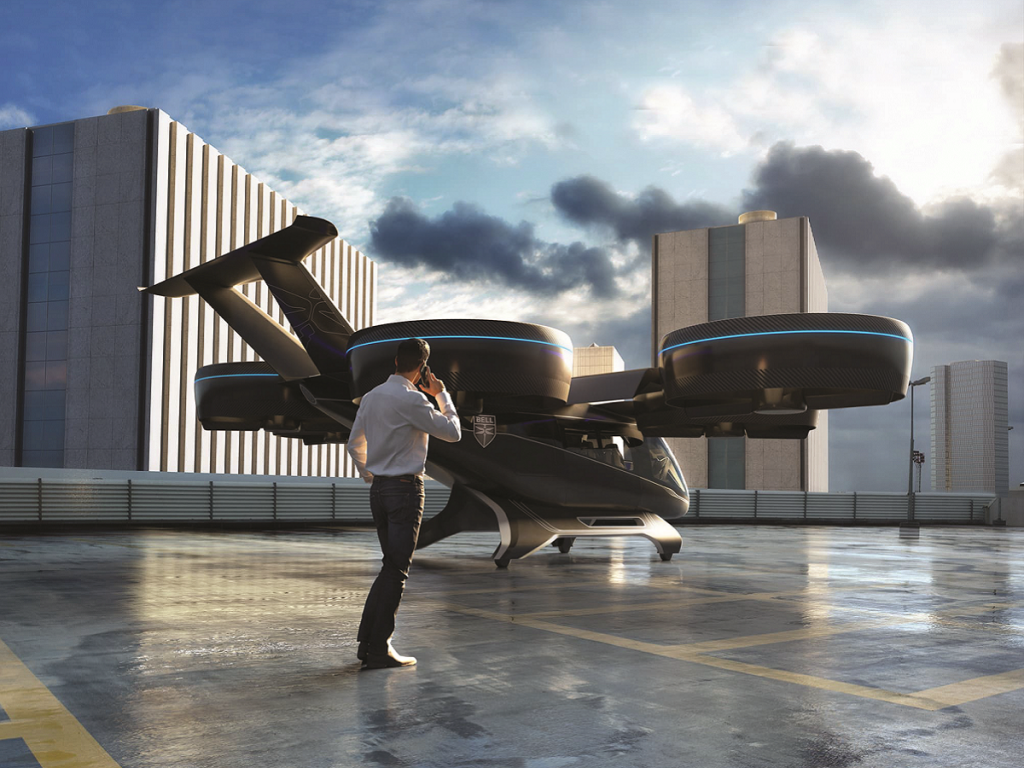 Bell kicked off opening day of the Consumer Electronics Show 2019 by showing off the full-scale design of the Bell Nexus, an air taxi powered by a "hybrid-electric propulsion system," which utilizes six tilting fans in initiating takeoff. The taxi can potentially transport up to four passengers, offering a fully integrated user experience including conference calling, news broadcasting, and file sharing support. Last January at CES 2018, Intel-backed Volocopter made waves with its two-person multicopter. Ehang, which announced its 184 autonomous taxi back in 2016, has struck a deal with the Dubai government to eventually launch commercial service.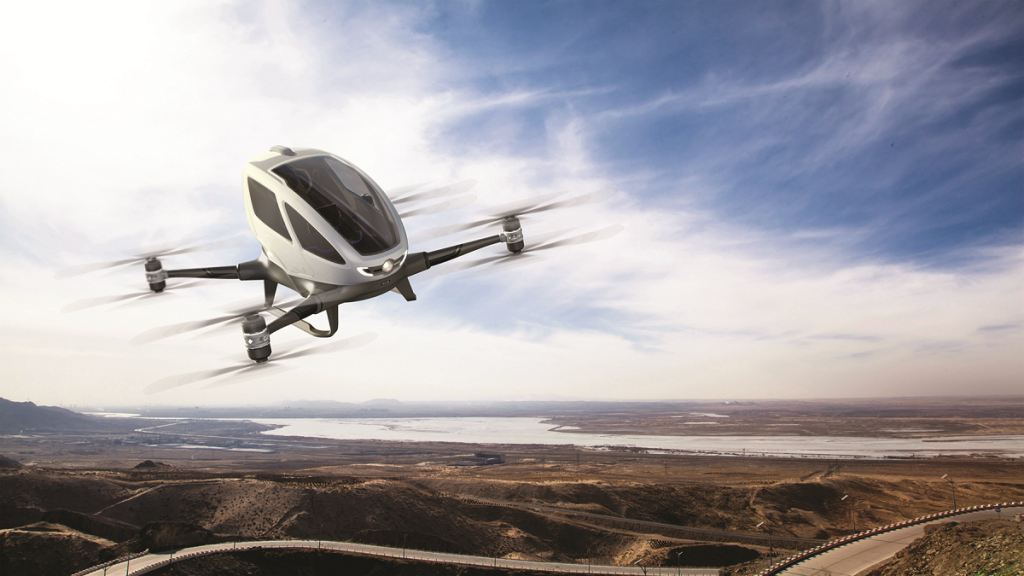 Rolls-Royce leads the way in the luxury space, the first to reveal an eVTOL design at the 2018 Farnborough International Air Show. Their hybrid-electric aircraft will be capable of flying at 250 mph with a range of 500 miles. Making use of what the company is well known for — turbines, the company plans to embed the tech within the rear of the aircraft. Rolls-Royce electric mobility is branded as "personal air mobility" so far, but the company says the concept could easily be adapted to air taxi transport as well as cargo applications. With the right partners and funding in place, the British engine maker predicts it will start flight testing a full-scale prototype within two years.
Autonomous vehicles continue to be one of the hottest investment trends of 2019. While most investors fixate on riding self-driving cars into the black, major players in aerospace are racing to bring autonomous aircraft to the skies. The proof is in the footprint: Boeing is now leasing 100,000 square feet of lab space at MIT for autonomous research.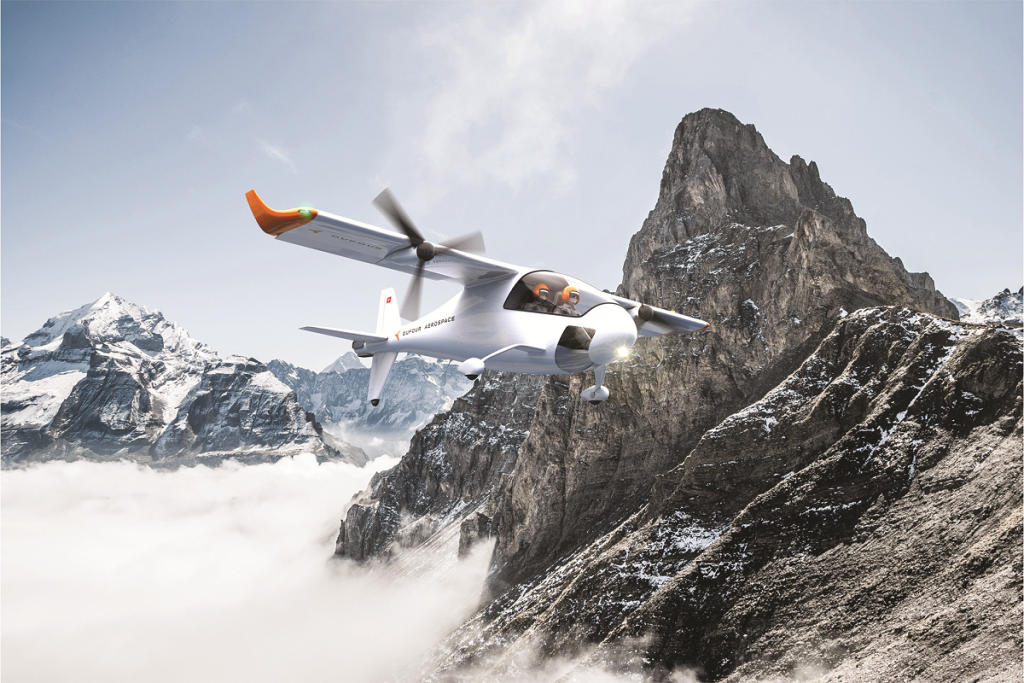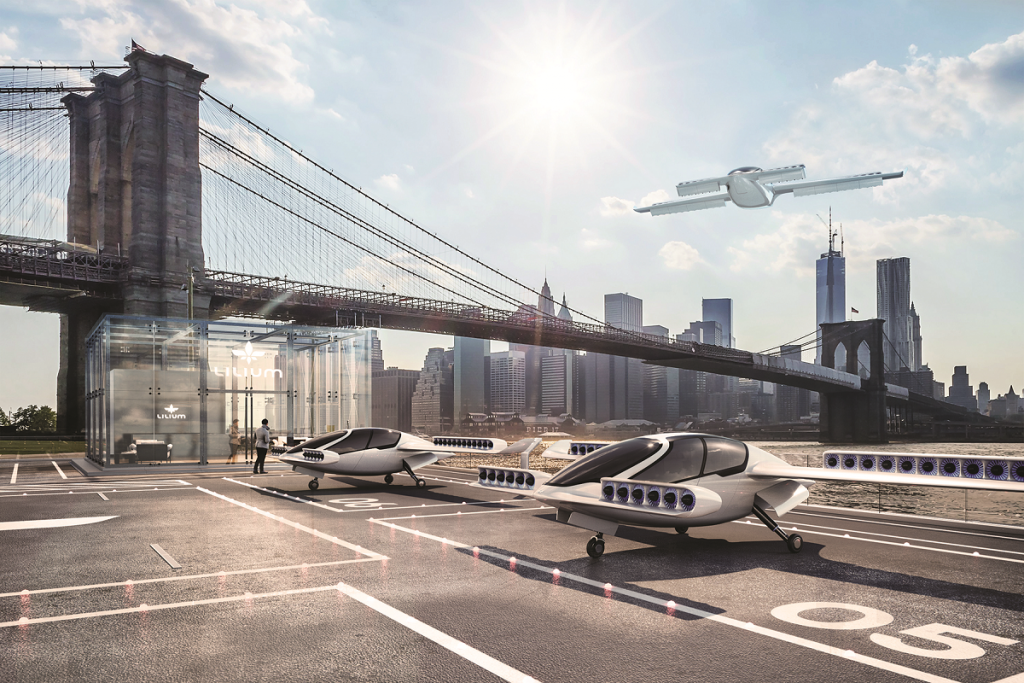 Following suit, Lockheed Martin and its Sikorsky helicopter subsidiary are developing a pair of unmanned rotary-wing testbeds that are already making fully autonomous flights under test conditions. The path to the mainstream consumer will be an uphill climb to say the least. While commuting to work in a personal helicopter or private jet is currently only an option for billionaires and Beyoncé, this is all going to change in the near future. Recall once upon a quaint time, early cellphones were the purview of the one percent; soon, catching a personal flying machine to the office will be a part of civilian life.