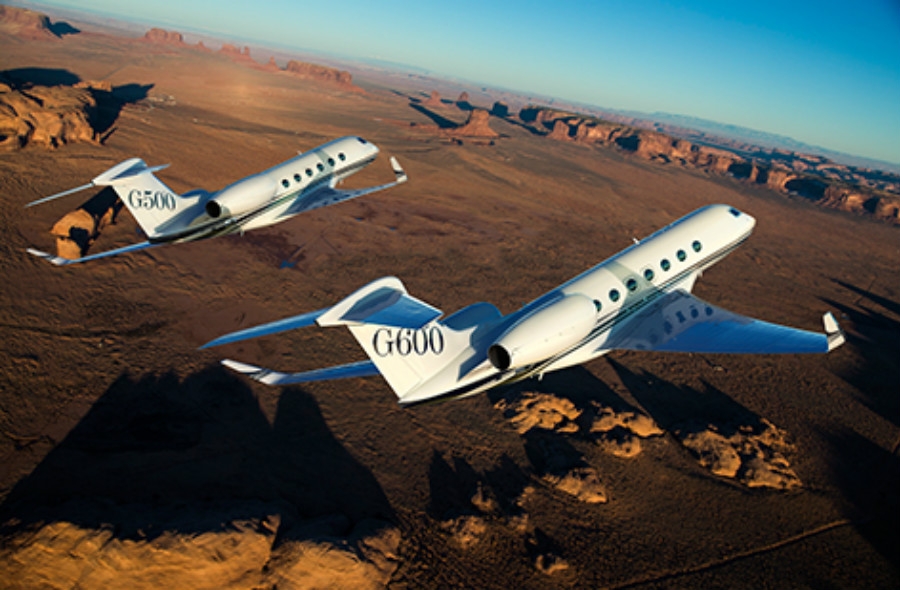 One measure of success is having the power to shape and define the world around you.
In the all-new Gulfstream G500 and Gulfstream G600, a highly personalized, stylish cabin is an inherent attribute of these two best-in-class aircraft.
The G500 and G600 are designed to offer the longest cabins in their classes, and both provide dozens of options to arrange and style living areas to suit an owner's specific desires, whether for work, entertainment or rest.
Only Gulfstream offers the option of a forward or aft galley in the G500 and G600 classes. The G600 further distinguishes itself by offering the option of a shower to better serve the demands of international travel. An almost-endless array of fabrics, floor coverings and lighting choices adds to the comfort created by Gulfstream's industry-leading quiet cabins and the 100 percent fresh air distribution. Combine that with a cabin altitude of less than 3,300 feet/1,006 meters at an initial cruise altitude of 41,000 feet/12,947 meters—and rest assured, you'll arrive refreshed and relaxed.
Yet performance isn't sacrificed. The clean-sheet design of the G500 and the G600 delivers best-in-class speed, range and maneuverability.
The G500 flies nonstop for 5,000 nautical miles/9,260 kilometers at Mach 0.85. Push on to Mach 0.90, and the G500 still soars for 3,800 nautical miles/7,038 kilometers, more than enough range to fly from Lima to New York in less than seven hours.
On the longer-range G600, you can travel nonstop for 6,200 nautical miles/11,482 kilometers at Mach 0.85. At Mach 0.90, fly 4,800 nautical miles/8,890 kilometers, far enough to fly from Lima to Vancouver with abundant margin.
The all-new Gulfstream G500 and G600 prove that sometimes, you can have it all.
Gulfstream Aerospace Corporation
912.965.3000
P.O. Box 2206 Savannah, GA 31402-2206