At the Asian Business Aviation Conference & Exhibition last year, revolutionary cabin-design specialists HAECO Private Jet Solutions launched "Xiao Yao," a fresh new take on cabin design for the Boeing BBJ2.
Deriving its inspiration from the classical Chinese masterpiece Zhuangzi, this bold new design concept evokes the feelings of a blissful mountain setting, replete with natural timbers and a muted, organic color scheme. It invites you to "wonder beyond" and free your mind from what you thought the inside of a plane should look like.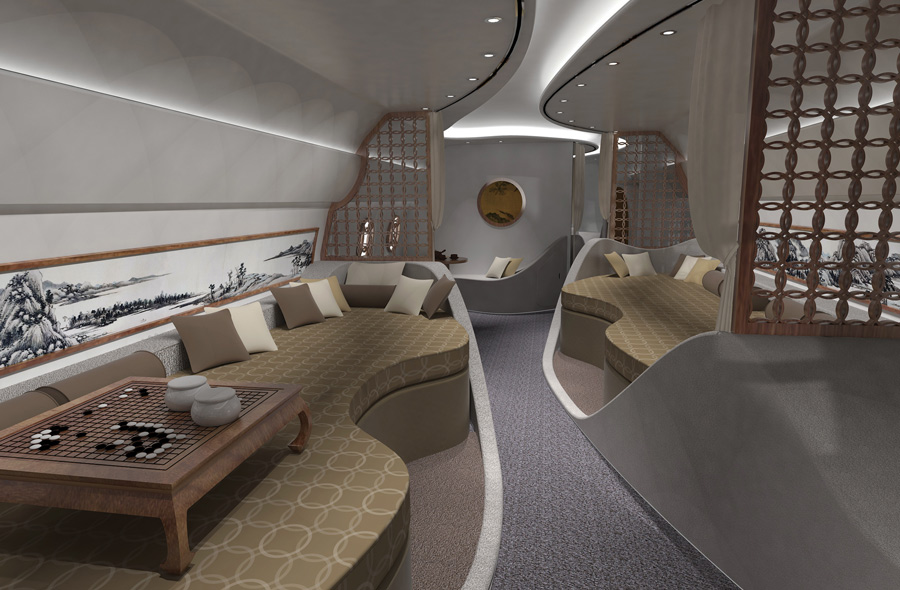 To make Xiao Yao a reality, HAECO had to break free from the conventional aircraft Layout of Passenger Accommodation (LOPA). They replaced the usual straight lines with an organic, free-flowing layout in which key living spaces are linked by a sinuous, meandering walkway that winds its way through the cabin.
There is something unmistakably rejuvenating about flying in an aircraft that has been fitted with the Xiao Yao design. You feel an overarching sense of peace and tranquility during the course of your flight. Before long it becomes difficult to imagine ever flying in a traditionally-designed jet again.