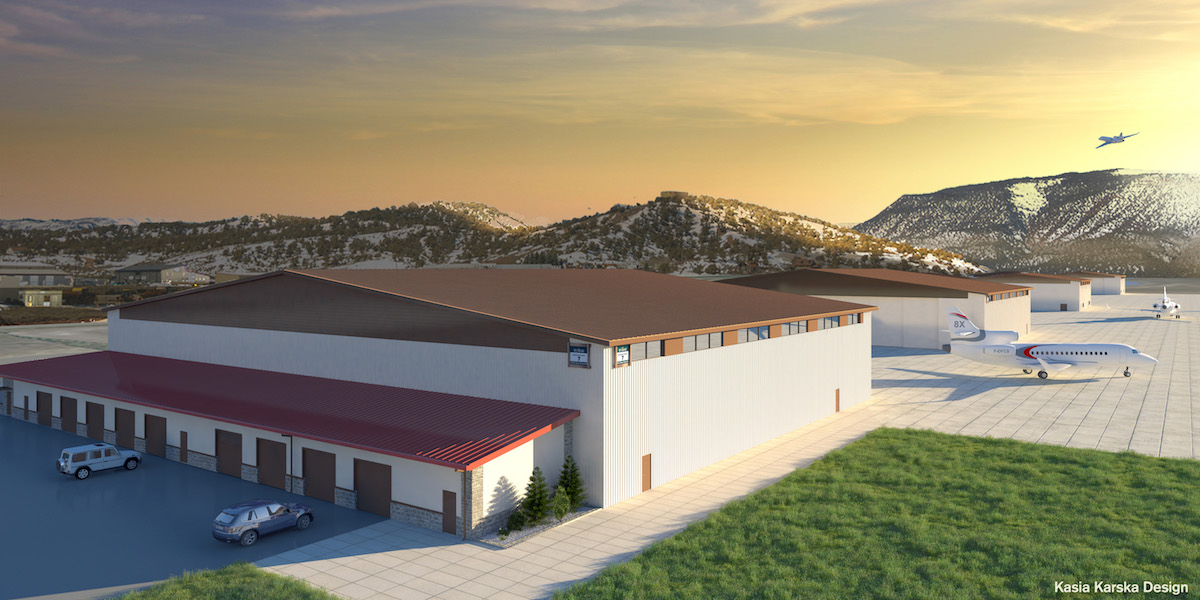 Beautifully nestled in the heart of the Colorado Rockies, in the quaint town of Gypsum, the certified "Actively Green Business" Vail Valley Jet Center is leading the way for the booming private aircraft culture with state-of-the-art custom-build hangars. Vail Valley Jet Center's new Rocky Mountain Hangar 7 development-space is set to open in October, and is located just west of the newly remodeled Eagle County Regional Airport commercial terminal.
Your aircraft is one of the most expensive assets you own, and protecting it can sometimes be overwhelming. While your plane is durable and built well, it can be fragile on the ground and deserves a safe premium home.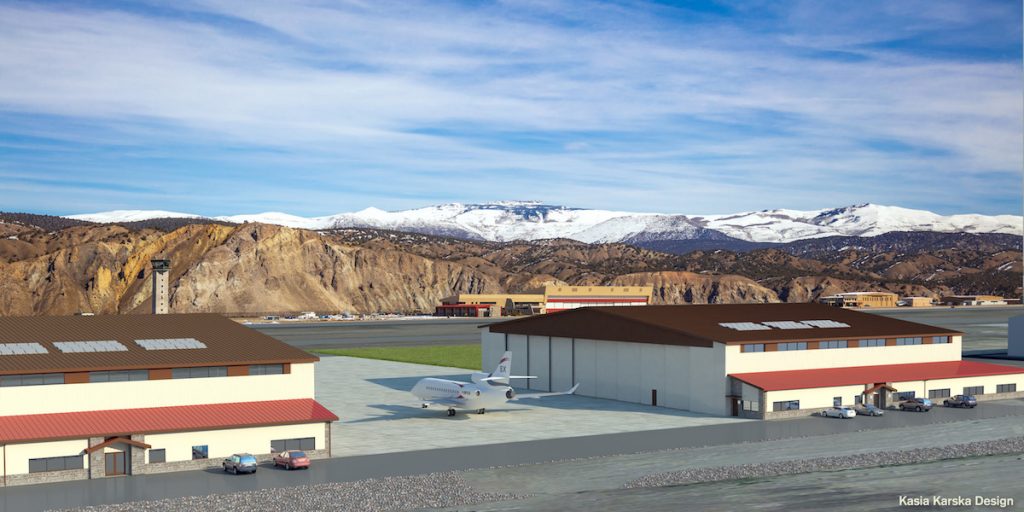 Hangar 7 is a modern 38,000 square-foot hangar area with stylish and relevant aviation bay, office and garage expanse. The hangar is a temperature-controlled addition to the current 205,000 square-foot housed area, and will also feature 5-acres of developed ramp space.
The Vail Valley Jet Center's community hangar and custom build hangar projects were born as a result of the growing business aviation industry, and the allure of the pristine Colorado Rockies region. This tandem hangar development succeeds in meeting the growing regional and international private business-flight needs. The world-class commercial airline terminal here has direct access to some of the best ski and golf resorts in the world, and is experiencing exponential progress that greatly impacts the local community as a whole.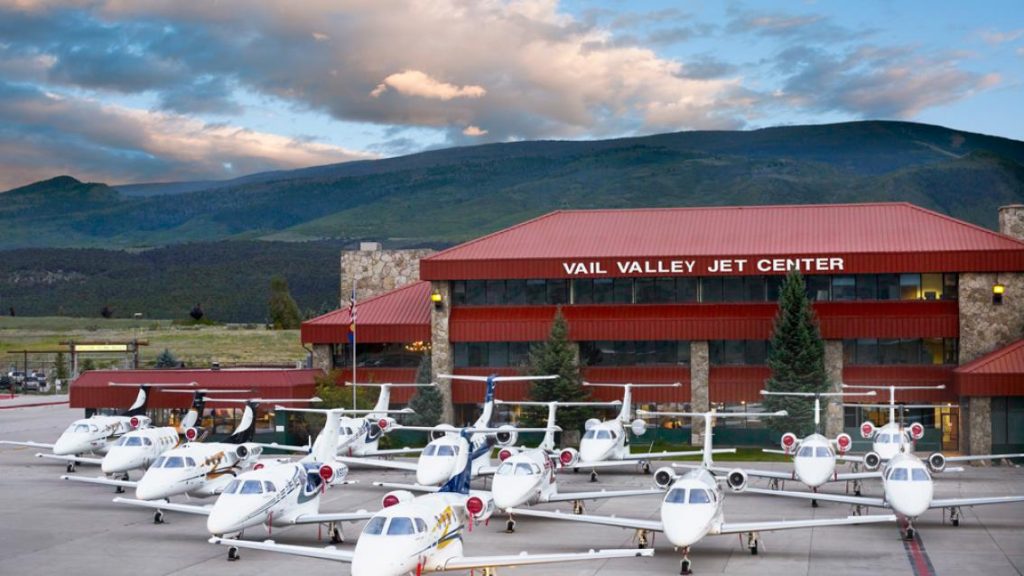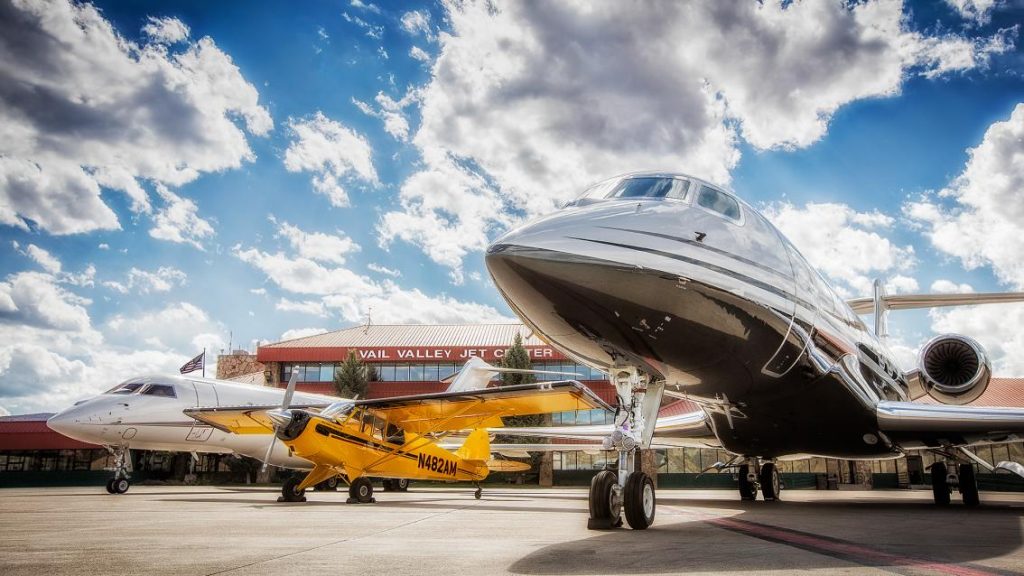 Hosting almost 700 international and regional business jet arrivals last year and well over that number in 2019, there is an increasing need to accommodate the trade-commerce needs at The Vail Valley Jet Center, which is the main flight operator at the Eagle County Regional Airport.
The movement for implementing fuel efficiency trends within the aviation industry has led to current aircrafts designed with much wider wingspans and winglet additions, increasing aircraft lift and operating effectiveness. This creates a demand for larger, seamless and more high-tech aircraft ramps and hangar facilities like the new Hangar 7.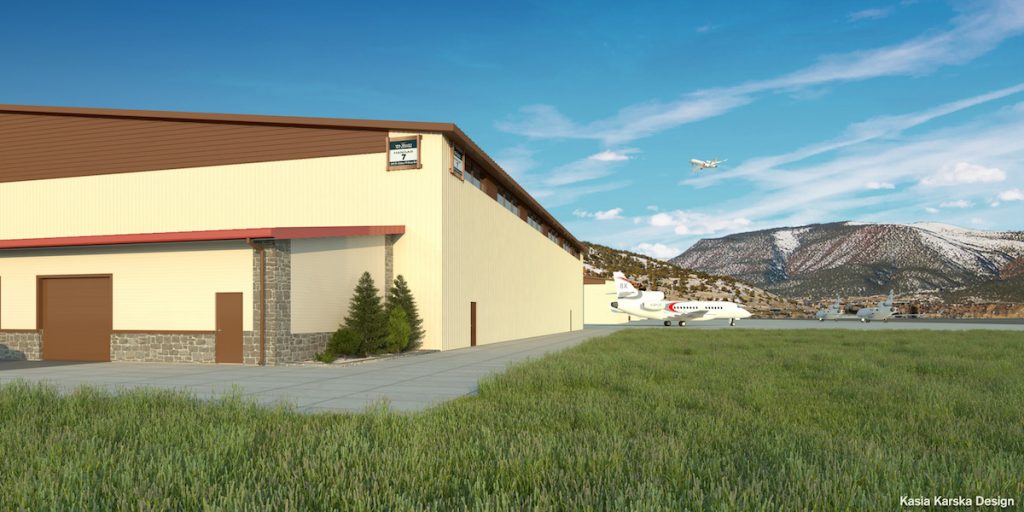 Hangar 7 will showcase an upscale comfort-focused private customer lounge space, super-sized vehicle garages, well-appointed aircraft maintenance bays and custom office spaces with direct door-access to the hangar itself. The designated jet hangar will be the first of three new, extra-large community hangars to be built west of the commercial terminal and provides working space for all working flight crews, flight attendants, aircraft service technicians and passengers.
The Jet Center is also soon to embark on a multi-use, custom-built hangar multifaceted complex presenting a unique and rare opportunity to build your very own large or mega airport hangar.
These exclusive and coveted custom-build hangars will be suited to fit the distinctive specifications of each owner, offering long-term leases, revenue-sharing, world-class FBO services and an on-site international customs service. Custom built hangars and community hangars are continuing to be designed and built onto the 10 acres of exclusive prime land just to the west of the new Hangar 7.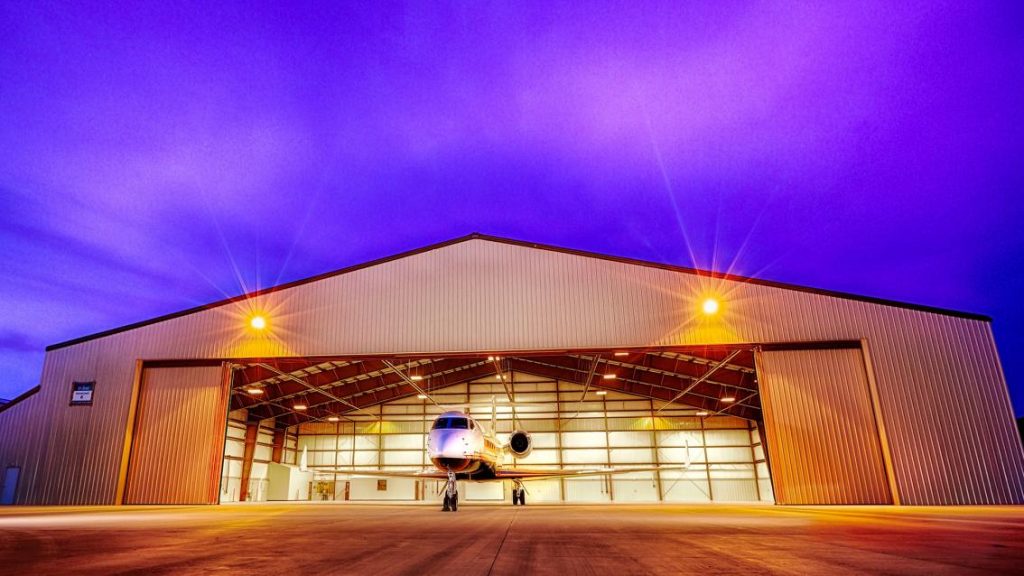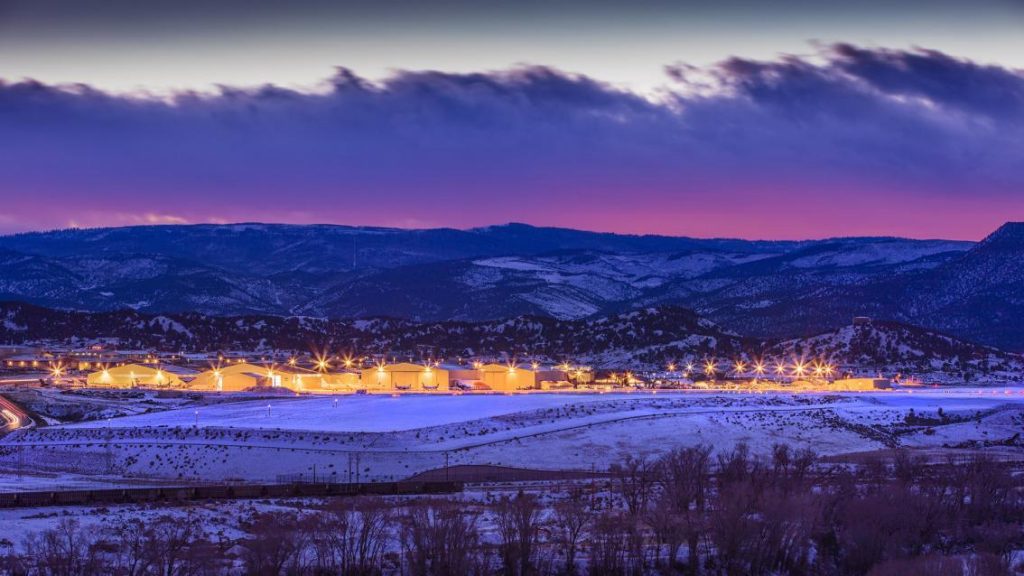 This new aeronautics complex will be specifically intended and constructed with those extra-large aircraft in mind. Architectural plans include 100×100 square foot and 120×120 square foot hangars to accommodate state of the art jet aircraft that are dancing in the skies today.