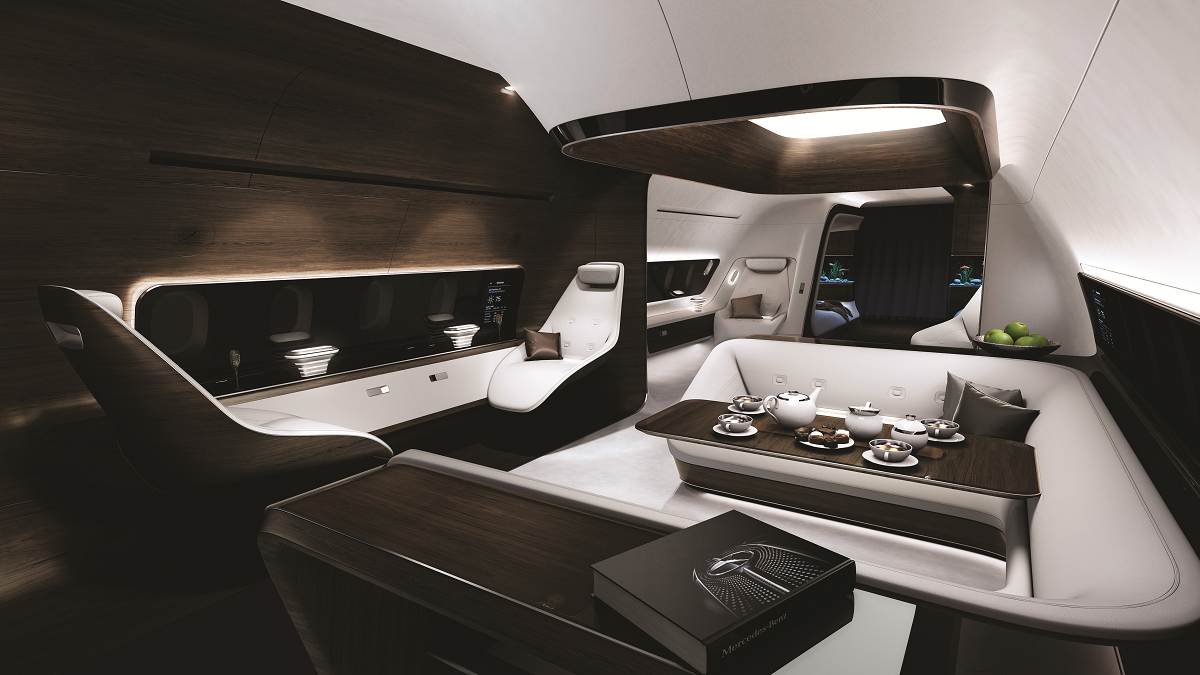 Flying private is one of the ultimate luxuries, but there's more to luxury than flying private. How you fly private is very important. If you own your own plane, invariably you have beautiful crystal, china, and silver on board. I see all the usual things every time I'm on a plane—it's the same crystal glass or the same white plate with silver trim. Usually, it's décor that came from the owner or someone on the staff.
How is it that you want to entertain, and what is the spirit in which you'll entertain? I co-founded Bespoke Host to help jet setters and the executive elite entertain with panache. We assess the interior of the plane while learning about your personal style and taste. Do you sway towards tradition or enjoy the appeal of modern and minimalistic? Or perhaps you prefer more ornate statement pieces.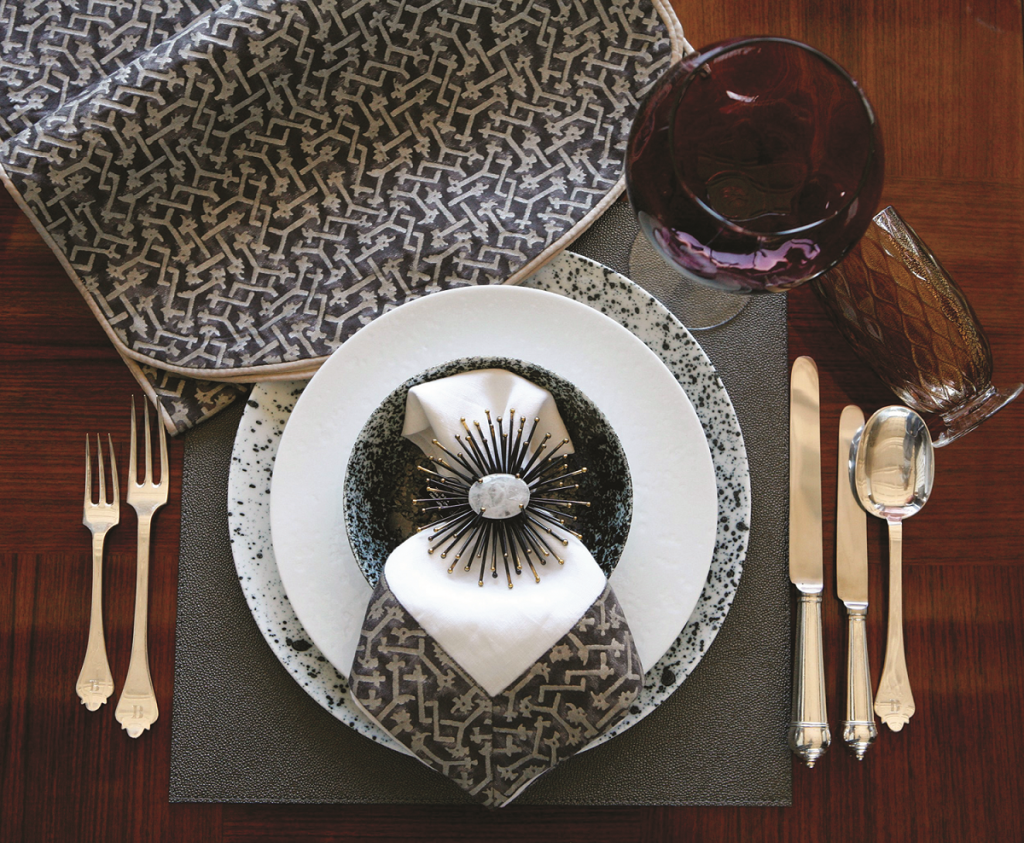 No matter the brief, my co-founder Christian Zavala is dedicated to delivering the best. Bespoke Host has searched and scoured the market from the traditional, high-end brands to the artisanal craftsmen who make custom-made, hand-beaten silverware, china, linens, and stemware. We come up with the look and the scheme for you, create the mood boards, and then personalize them to rather stunning specs. Everything from embroidered napkins to hand-selected monogrammed china is thoughtfully curated and brought on to reflect your own unique DNA. The great thing about this is that these bespoke elements become a part of your brand—they live on your plane.
If you're chartering a plane with Latitude 33 Aviation, Bespoke Host can customize a portable case for you that'll house dinnerware for up to 8 people, beautifully embroidered or engraved and ready for travel. Founded and run by current, professional pilots, Latitude 33 offers one of the newest and most luxurious fleets of private jets available. When you get on the plane, you hand the case off to your attendant and take your seat. At the end of your trip, everything is cleaned, neatly packed and ready as you disembark. Like Bespoke Host, Latitude 33 Aviation offers expertise to make aircraft ownership and private jet charter service more enjoyable and personal. Raising the bar for luxury travel, they assist with aircraft management to facilitate smoother, stress-free aircraft ownership.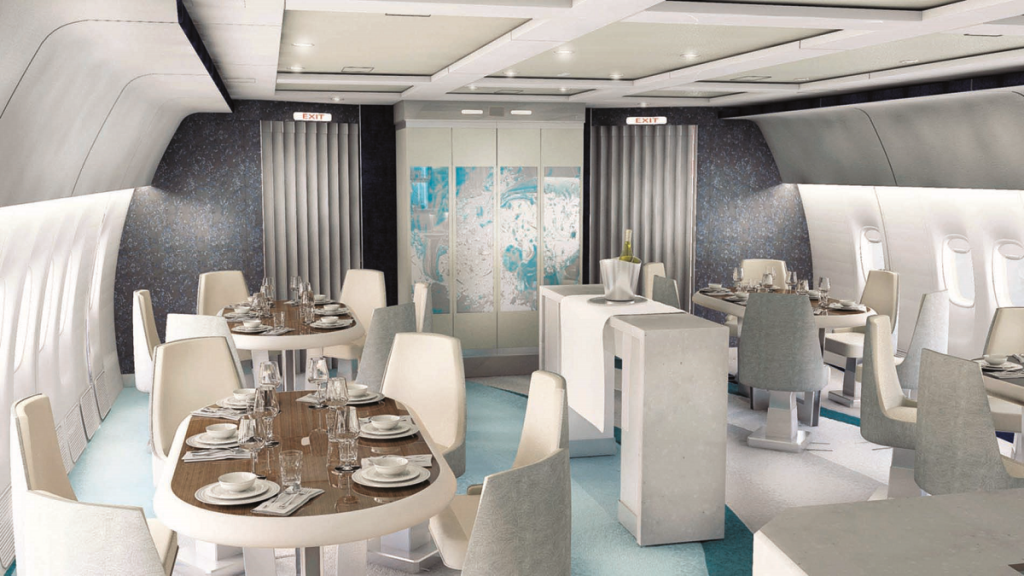 Showing off a degree of craft cocktail polish is the new hallmark of high end entertaining. It's one thing to have all the chic accessories, but quite an empty illusion if the contents taste like swill. For those who fear coming off like a poseur at the bar, we tapped Alex Chien, North American Brand Ambassador, House of Bombay for best practices on mile high mixology. "Chances are if you're flying private anywhere, you're usually flying someplace warm," he muses gamely. "I like to "cocktail pack" for two drinking occasions: fun and heart. For fun occasions, I pack Gin, Lemon, Sparkling Wine, and Honey. Nothing says yacht weekend more than a French 75. For heart drinking moments, or quieter times: Gin, Martini Bitter, and Martini Rubino vermouth. I don't know a better way to wind down the night than a Negroni because it's a digestif, your tummy will thank you."
This goes for yachts as well—whether it's formal entertaining or a casual get together—you can select the most exquisite and versatile acrylic ware that's perfect for a day on the water. Bespoke Host will even bring in gorgeous non-floral centerpieces, candles, and tasteful décor items. These, of course, come with a manual, so boat staff knows exactly how to bring our curated tabletop to life! All in all, it creates a seamless way to bring luxury with you anywhere you go.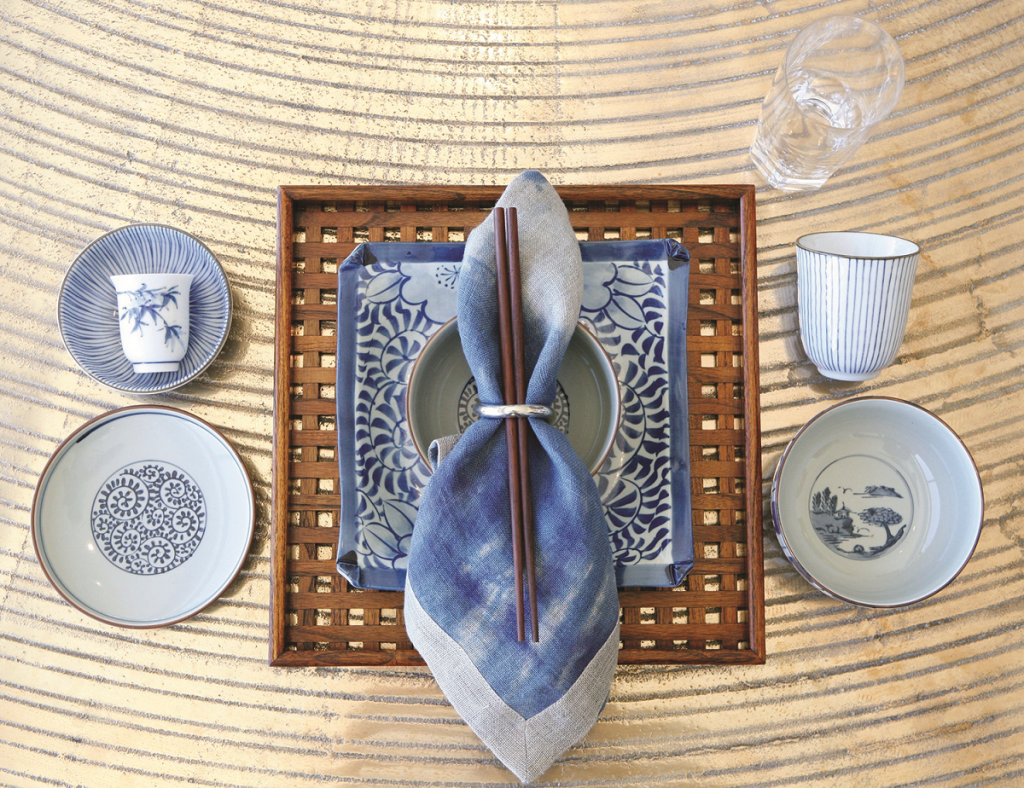 If you are more inclined to take on the task yourself, Christofle is your go-to one-stop shop. They have an incredible collection of china, crystal, and silver and are able to engrave and personalize everything from ice buckets to flatware. I particularly like their flatware caddies – they are compact, chic, practical and come in a variety of colors and styles. Another great resource for amazing tabletop collections is the 7th floor at Bergdorf Goodman. If you are seeking curation for tabletop and entertaining needs, Jung Lee in the new and trendy Nomad NYC is the place to go.