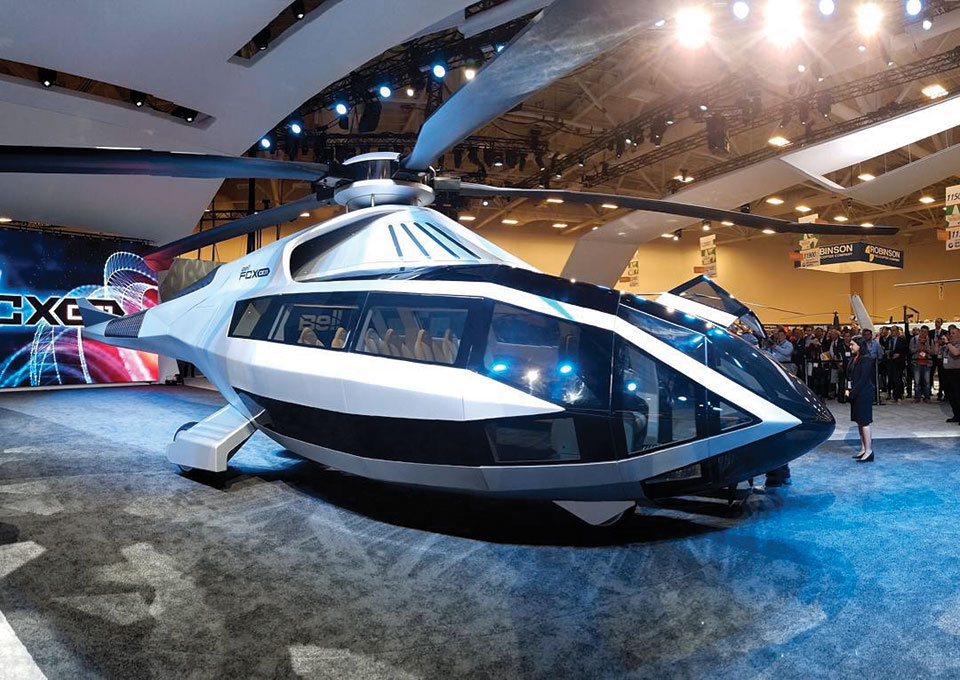 For helicopter aficionados and those working in the aeronautic industry, the news of production of new lines of choppers dramatically evolved in the areas of efficiency and safety should come as no surprise. But those of us who want to, need to, and enjoy traveling in them, are going to be excited about how cool, sleek, and sexy some of these latest designs are. One in particular that has caught our eye is heads and (no) tails above others that will soon be churning off assembly lines is the Bell FCX-001, which as you'll notice in the photos, has a rotor-less tail boom.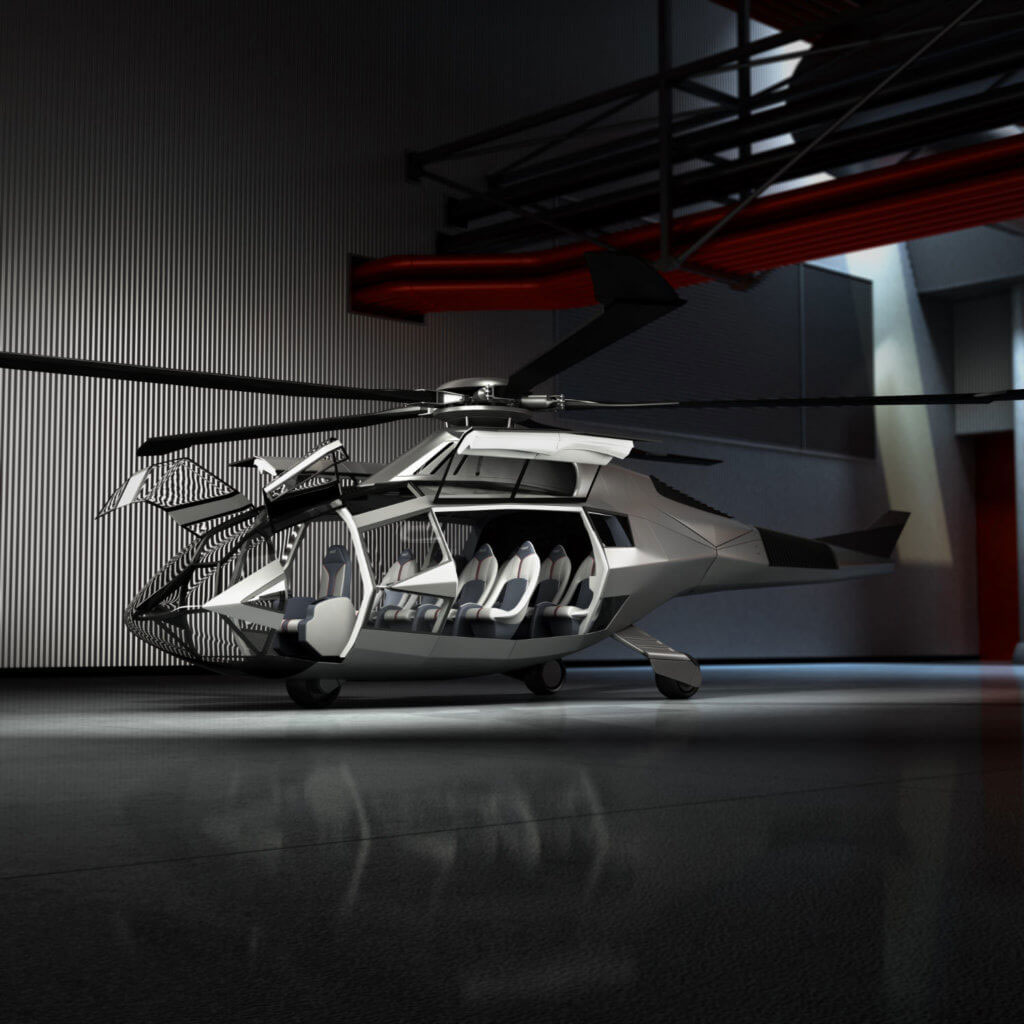 The FCX-001 looks like something tailor made for James Bond, as much a part of his ensemble as one of the Tom Ford two-piecers Daniel Craig seems to fancy. Just a few of its ultra-cool and unique design elements: Morphing rotor blades, safer and more advanced landing gear, and a virtual cockpit that seats just one pilot, allowing the captain of this modern airship to essentially fly this aircraft in tandem with the computer (another modern evolution indicative of the helicopters this sophisticated Bell model is on the forefront of).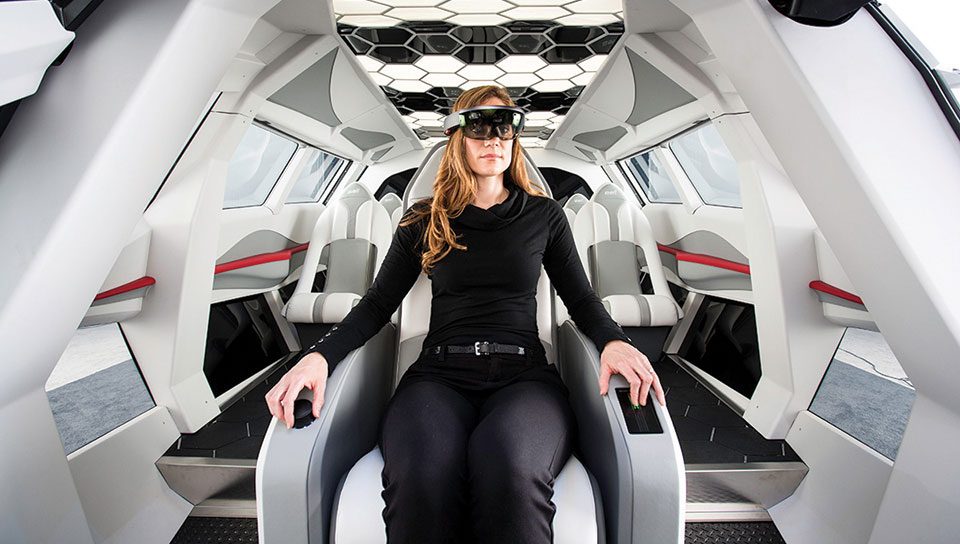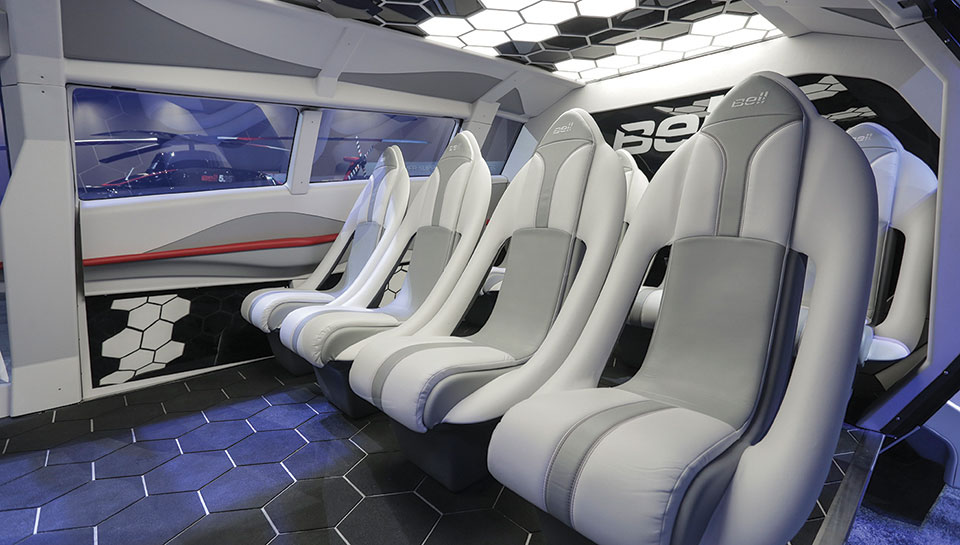 The FCX-001 is going to literally remove the dashboard for the pilot, but the view is going to improve drastically for passengers, as it has plenty of windows for them to enjoy the views for every moment of this stealth, stylish, yet ultra-safe ride. Consider us ready for takeoff.