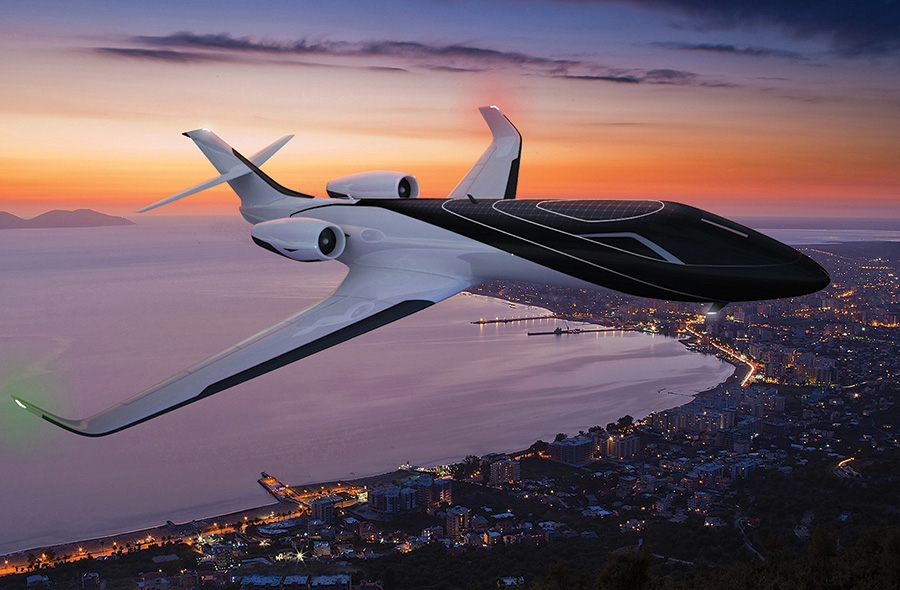 When the team at Technicon Design set out to develop a new concept for a business jet, they gathered at their studio just outside of Paris and started with a blank sheet of paper.
By the time they were finished, they had designed a jet that had no windows, as surprising as that may sound.
"The ethos of the project is simple, to challenge current thinking and propose something a little different, but not just a fantasy. It has to be credible and relevant, yet provoke discussion," says Gareth Davies, design director for Technicon. Removing the windows from the cabin design enabled Technicon's team to envision using existing or soon-to-be-available technology to cover the cabin's walls and ceiling with flexible screens. The idea is to use external cameras to capture the outside views and project them onto the screens in real time. That's one possibility, but virtually any type of scenery, from landscapes to views of outer space could be projected onto the walls and ceiling. And removing the windows offers the added benefits of reducing the weight of the aircraft and simplifying construction. Solar panels ingeniously power the low-voltage systems on board, and the IXION is also designed for taking care of business via in-flight video conferencing.
The IXION's bold new design concept could very well make window seats a thing of the past.