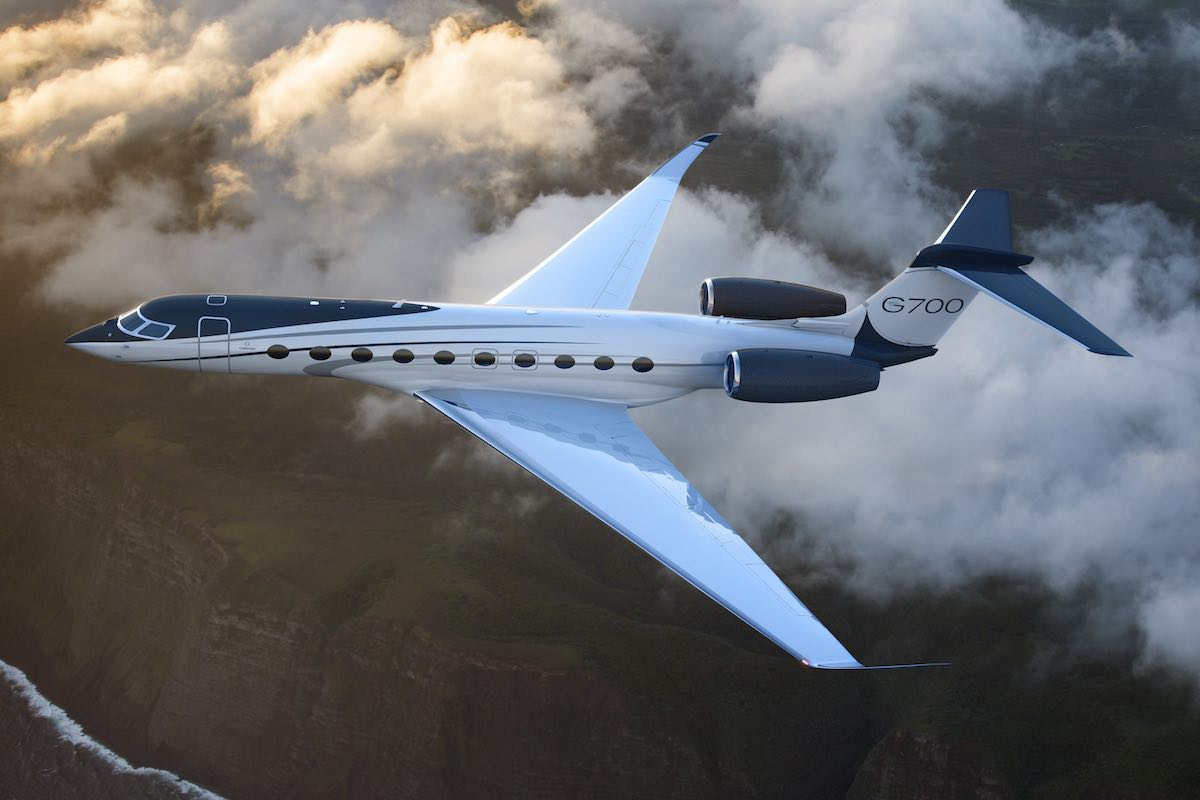 Photo Credits: Gulfstream Aerospace
Gulfstream has now successfully tested the new flagship of its business jet family – the G700 model – over 100 times in their flight-testing program. This much-anticipated aircraft has the tallest, widest, and longest cabin in the industry. With two fuel-efficient Rolls-Royce Pearl 700 engines the aircraft can reach speeds of up to Mach .925 for 7,500 NM, while the new winglets boost aerodynamic performance and reduce drag. The interior is artfully crafted to promote well-being, connectivity, luxury, and flexibility. Let's take a further look into the details.
Interior Features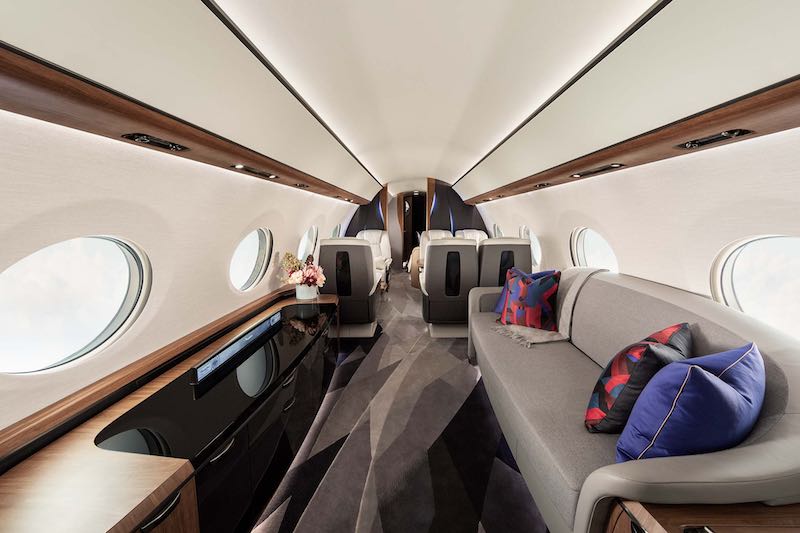 The G700 designers were focused on how to make each aspect used by guests and crew function better. The large cabin interior allows flexibility in design catered to a buyer's interests. There is space for five living areas for potentially 19 passengers, and there is an option for a master suite with shower, vanity, and wardrobe. Twenty panoramic windows line the interior walls while circadian lighting simulation emulates sunrise and sunset to help keep jet lag to a minimum.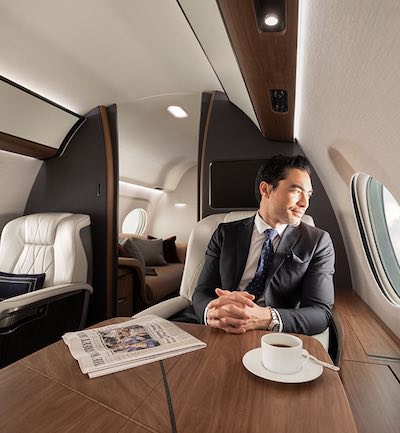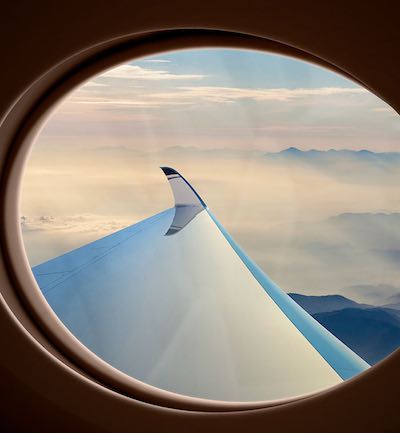 The largest-in-its-class galley with a 10-foot marble countertop, stainless steel, hideaway sink, large refrigerator, integrated galley stack with microwave and oven, pantry option, storage, and seating help the crew and chefs work more efficiently and enjoyably.
Additional features include an optional six-seat dining table with walnut table leaves, entertainment area with 43-inch TV, built-in wireless charging stations, surround sound, thoughtful LED lighting, indirect lighting, Jet ConneX Ka-bank Wi-Fi, and space for artistic customizations.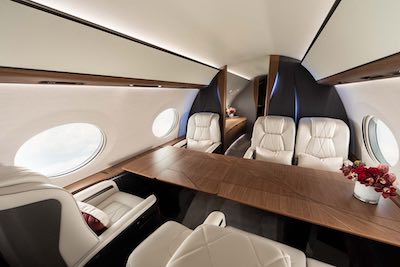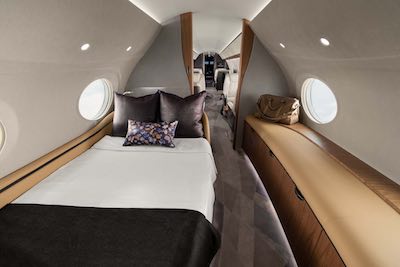 The curvature of the interior, newly styled customizable ergonomic seating, flexible lighting system, 100% fresh, never-circulated air, and the whisper-quite cabin noise soften the overall feel and promote wellbeing.
"One of the ideas when we were looking at to quiet down noise in the aircraft was to look at how submarines keep noise out. Several engineers who work on submarines helped us to reduce that typical aircraft noise," said Mark Burns, president of Gulfstream Aerospace.
The Cockpit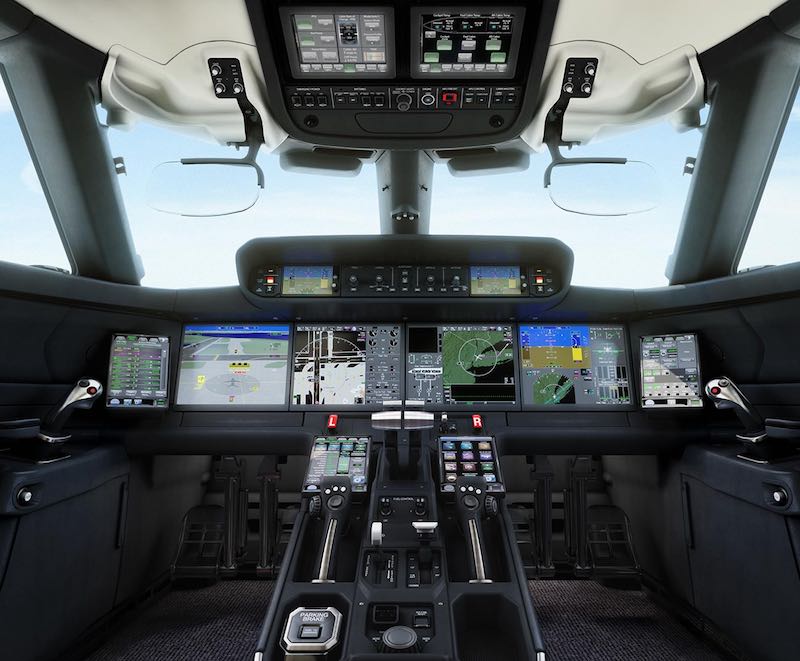 Flying the G700 is a pilot's dream, according to Senior VP of Innovation, Engineering and Flight, Colin Miller. This said due to the innovations in the Symmetry Flight Deck like active control side sticks and intuitive touchscreen avionics. The Data Concentration Network, Enhanced Flight Vision System, and Predictive Landing Performance System further assist with the workload of the pilots and safety of the aircraft.
G700 Numbers
External length 109 ft. 10 in.
Cabin length 56 ft. 11 in.
Cabin height 6 ft. 3 in.
Cabin width 8 ft. 2 in.
Maximum range 7500 nm.
High speed cruise .90 Mach
Takeoff distance 6250 ft.
Cruising altitude 51,000 ft.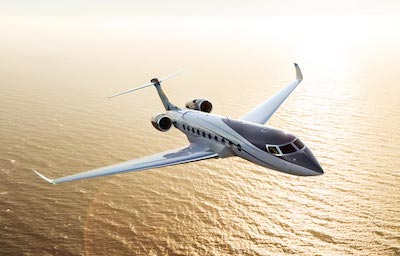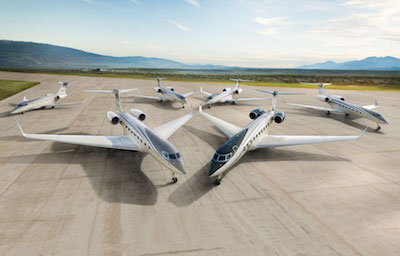 You can expect delivery of the $75m aircraft in 2022.