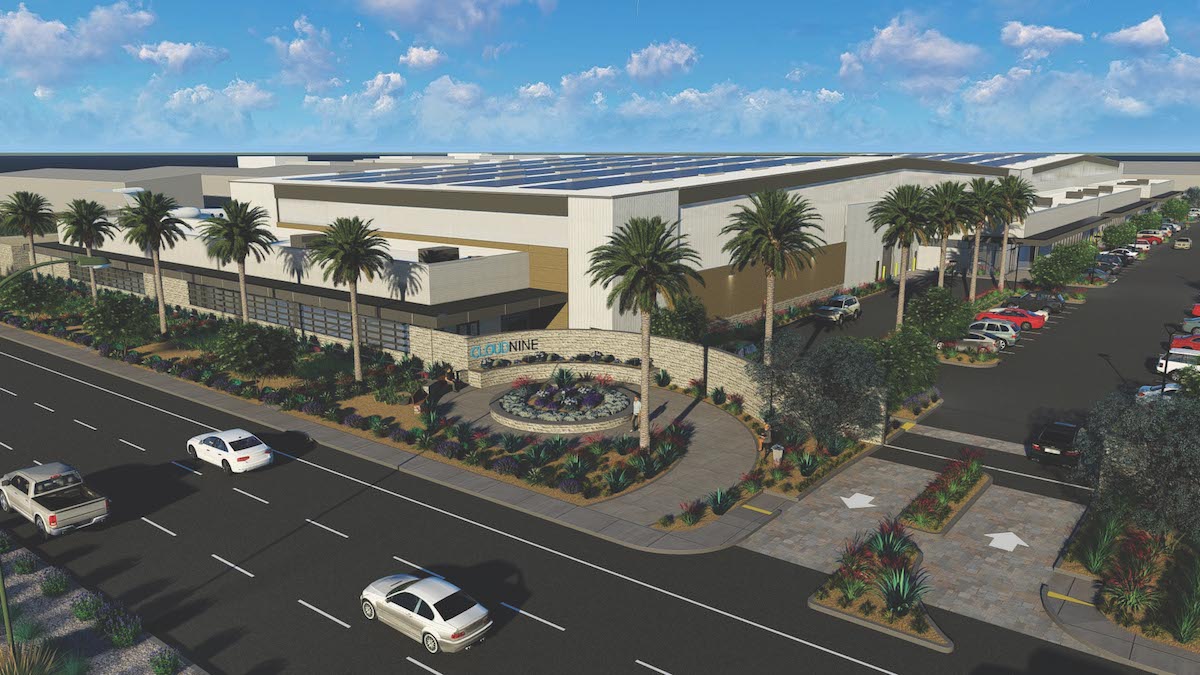 As Ron Rasak, a seasoned Southern California commercial real estate developer and the visionary behind CloudNine at Camarillo Airport notes, "If there's one thing the world has learned the past six months, it's the less people one interacts with, the lower the risk of exposure to COVID-19. How does that translate into business aviation? Privacy matters. Exclusivity matters. While those things are usually synonymous with luxury, today it also means health and wellness." As Rasak points at, the lobby of an FBO, a community aircraft hangar, and much of the infrastructure business aviation interacts with is in a word, communal. While these communal spaces can still be high-end and offer luxurious amenities, they remain shared with other business and general aviation travelers. For many, that's a non-starter in today's environment. Fortunately, much needed privacy is coming soon: CloudNine's four new 25,000 square foot hangars are under development at Camarillo Airport.
RKR, the development firm at the center of bringing CloudNine to life, has been quietly, methodically hitting milestones during the pandemic. "It sure hasn't been easy," laughs Rasak. "CloudNine received Airport Board Approval in March, and then like most, suffered a set back when stay-at-home orders meant delayed in-person meetings. June however, was a banner month for CloudNine's customers." In June, the Ventura County Board of Supervisors adopted the Environmental CEQA, and received CloudNines' application for construction permit, which clears the way for groundbreaking when issued.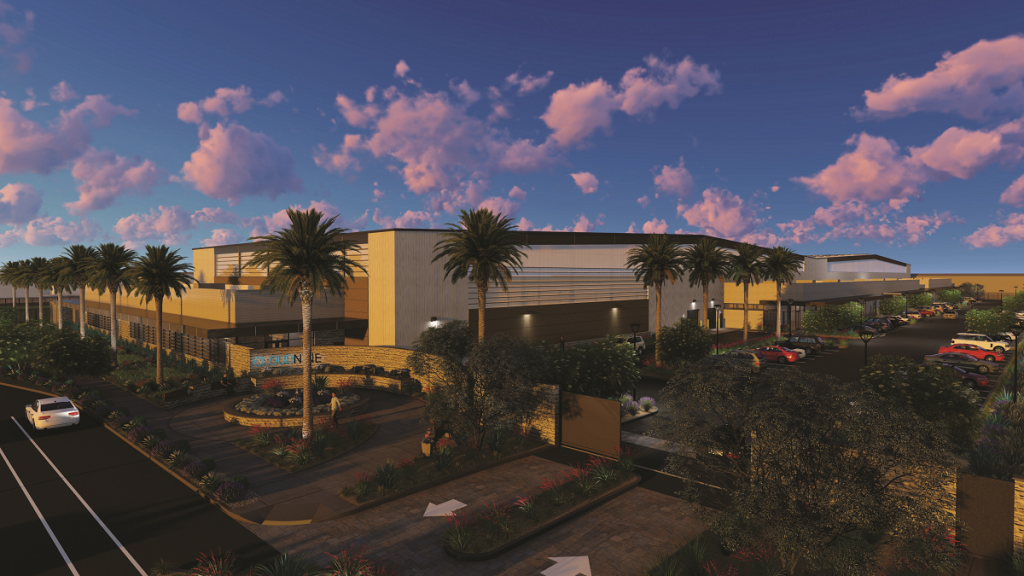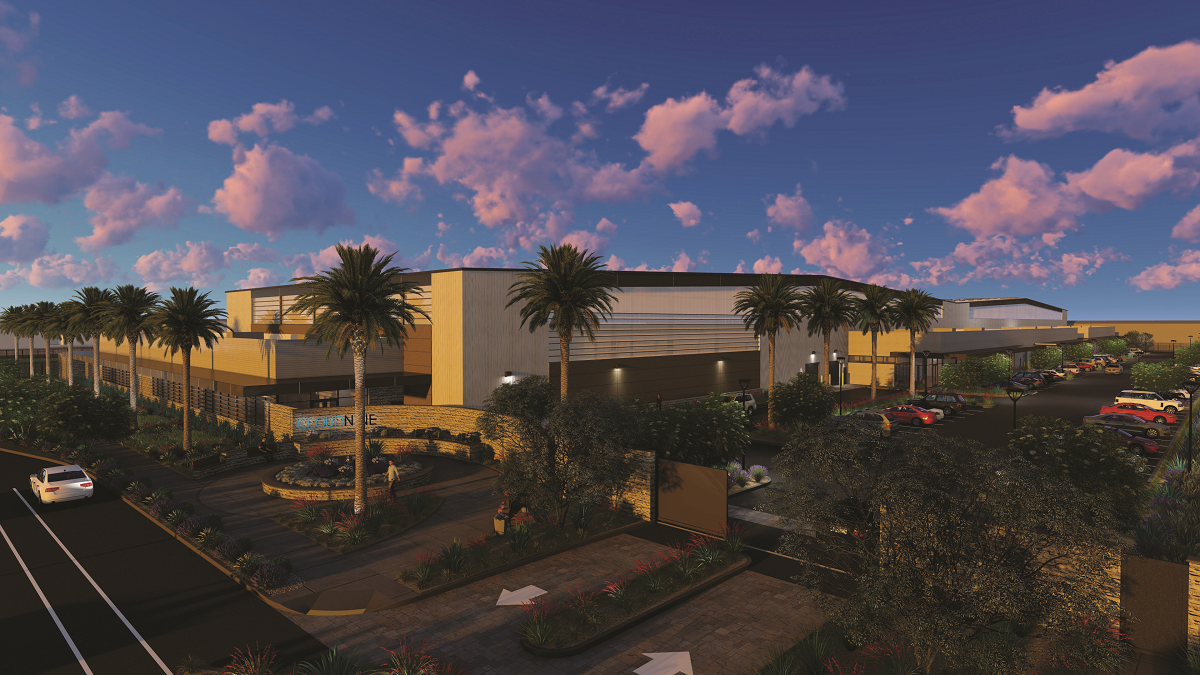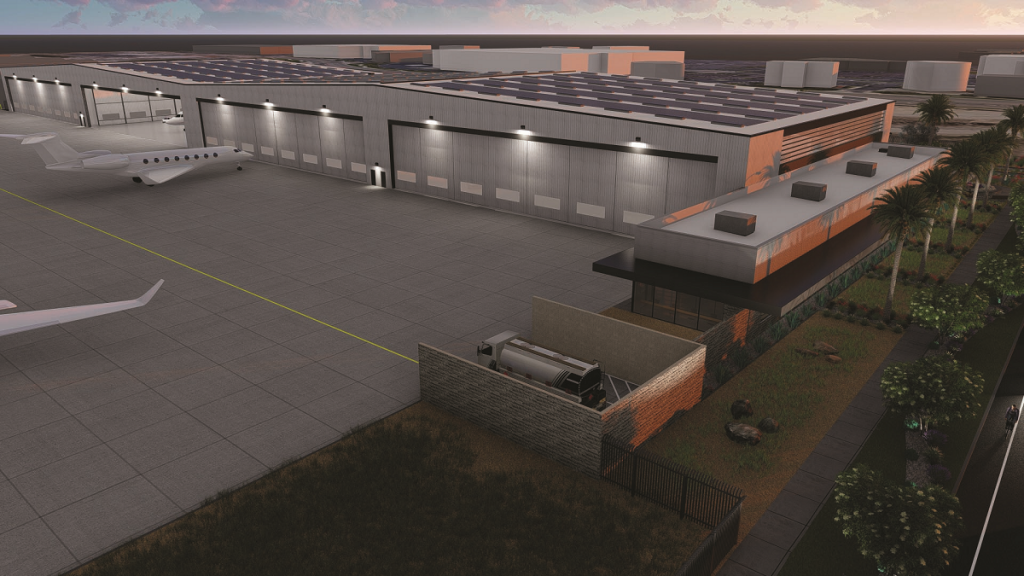 "While even I'll admit an environmental permit doesn't sound all-that-exciting, the milestone allowed us to finalize our updated plans for CloudNine- which include some pretty cool features," adds Rasak. The most notable of those features include the move from 28-foot to 30' doors on each of the four hangar bays, and a clever internal wall between Hangars Cumulus and Virga, as well as Hangars Cirrus and Stratus, that allows a prospective tenant to lease or purchase up to 50,000 square feet of contiguous hangar space. Says Rasak, "As we look at the private aviation landscape, while business aircraft have grown much quieter, they have also grown much, much bigger. Fleet composition has changed too, with individual owners or flight departments operating multiple large cabin aircraft- not one. The move to both taller doors and more flexible space options reflects that market dynamic."
In addition to expanded door height and hangar bay size options, a ground support office and two parking stalls for dedicated aircraft refueling vehicles have been added to ensure near instantaneous response to service requests. A fuel supply agreement with Air 7, one of Camarillo's FBOs has also been secured, offering uninterrupted fuel supply at competitive pricing for CloudNine's customers. "We've even reduced the travel time between LA and Camarillo," jokes Rasak.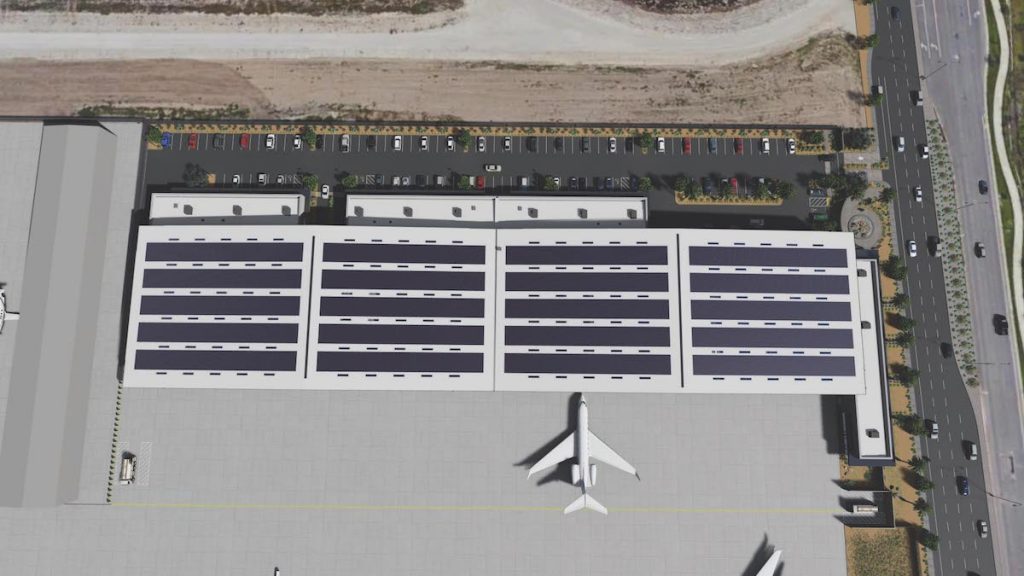 Known for his affable demeanor, Rasak's travel time joke recognizes a new era in business aviation post-COVID: Fewer and fewer people will go to a downtown office after the pandemic. Commercial real estate is already showing weakness as more and more businesses adopt full or partial remote-working practices. Fewer commuters mean less traffic, bringing CloudNine at Camarillo that much closer to the LA basin.
Indeed, timing is everything. Who would have thought new executive private hangars would arrive just in the nick of time amidst a world turned upside down? CloudNine at Camarillo, that's who.
---
About CloudNine
CloudNine is a luxury, private hangar complex for the discerning aircraft owner at select markets throughout the country. Created by visionary commercial real estate developer Ron Rasak of RKR, Inc., CloudNine in Camarillo, CA offers some 100,000 square feet of private hangar space. For hangar customization and pre-leasing information, visit: www.rkrinc.com/cloudnine/