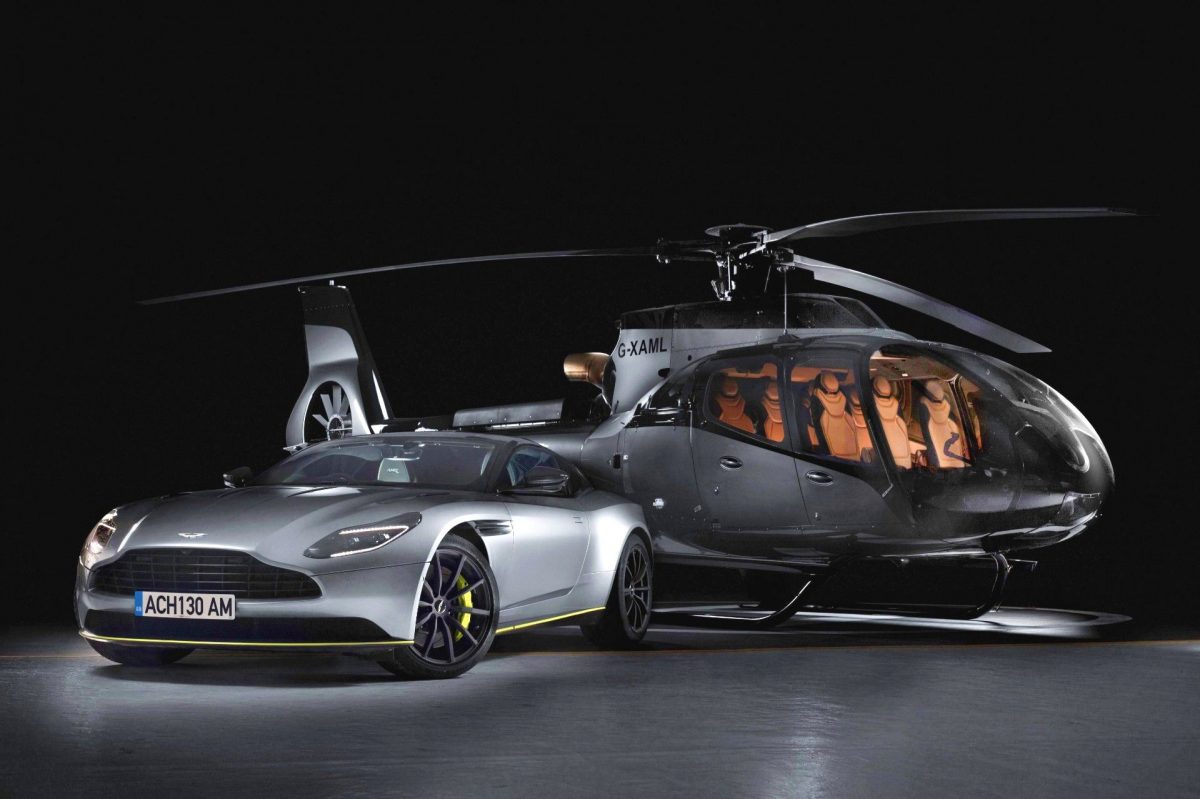 When two of the world's most respected manufacturers pool their creative talent and resources, the results are guaranteed to be superlative. Such is the case with the latest collaboration between luxury automotive innovator Aston Martin Lagonda and aeronautical engineering experts Airbus Corporate Helicopters. Announcing their newly-formed partnership earlier this year, the two world-renowned conglomerates have unveiled the ACH130 Aston Martin Edition as their first official co-branded offering.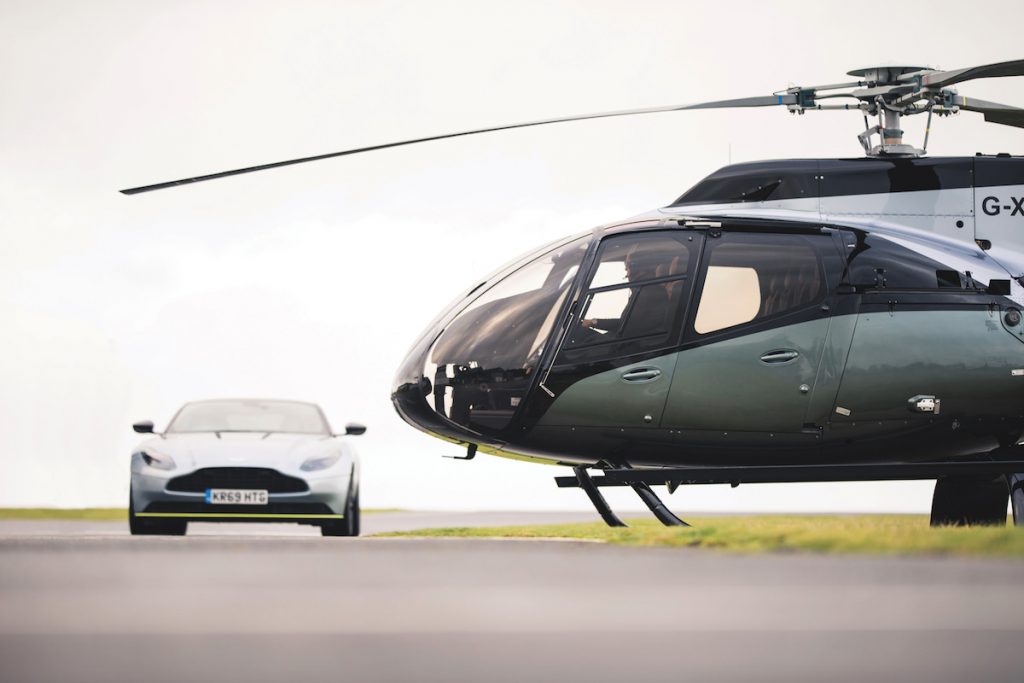 After more than a year of meticulous planning and consideration, world-class designers from both brands worked hand-in-hand to create an aircraft that could meet the rigorous demands and expectations established by both esteemed manufacturers, while also delivering a level of luxury aesthetics and craftsmanship not previously available in the private helicopter market. The new model also marks Aston Martin's first venture into the business aviation sector and is sure to excite the passions both of pilots and longtime enthusiasts of the British automaker's exquisite vehicles.
Airbus's original six-passenger ACH130, launched to the public in 2018, quickly became a favorite of high-profile VIPs and private owners around the world, thanks in large part to the model's impressive performance and comfortable design. With a range of nearly four-hundred miles and the capacity for more than four hours of continuous flight, the lightweight model is capable of moving more than 150mph at a max cruising speed of 134 knots.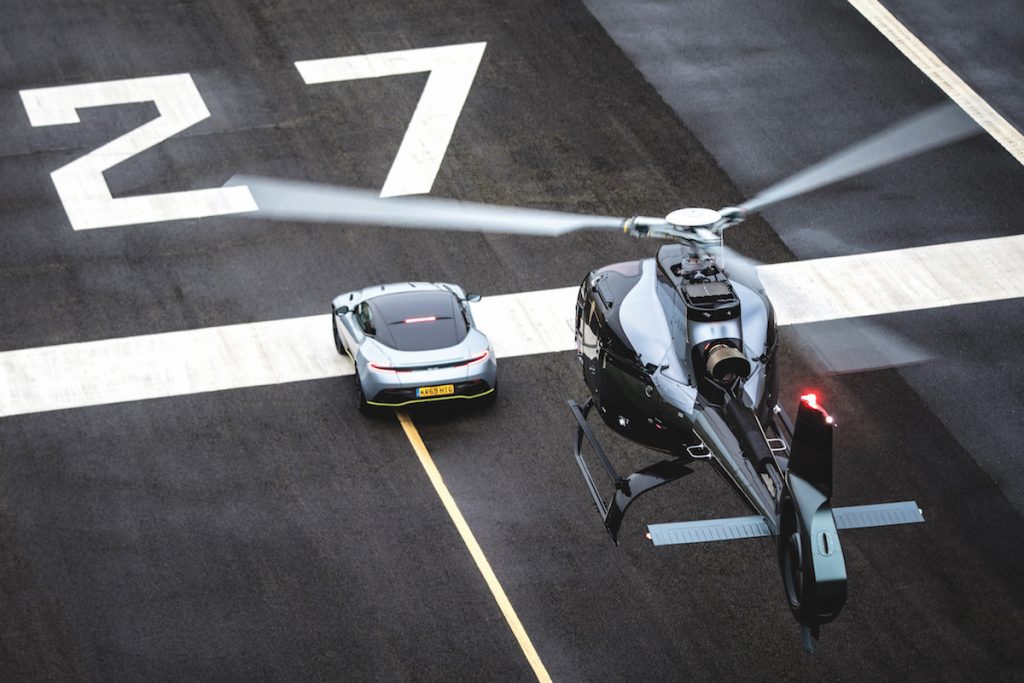 The stunning new Aston Martin Edition is built on the existing Airbus ACH130 platform and is available in four perfectly-paired interior and exterior design schemes, each custom-tailored by the team at Aston Martin. As with every bespoke automobile produced by the luxury brand, an unwavering focus on elegance and acute attention to detail help ensure each unique helicopter is a true work of art made of only the absolute finest quality materials and superior craftsmanship.
From the outside, livery options are presented in a handful of traditional Aston Martin paint hues, with each primary color being further accentuated via complementary trims and gradients. Many of the colors and materials used throughout the special edition design come from Aston Martin's existing catalog and mirror those found on the brand's breathtaking vehicles. Paint choices include Stirling Green, Xenon Grey, Arizona Bronze, and Ultramarine Black, with additional highlights in colors such as Jet Black and Skyfall Silver.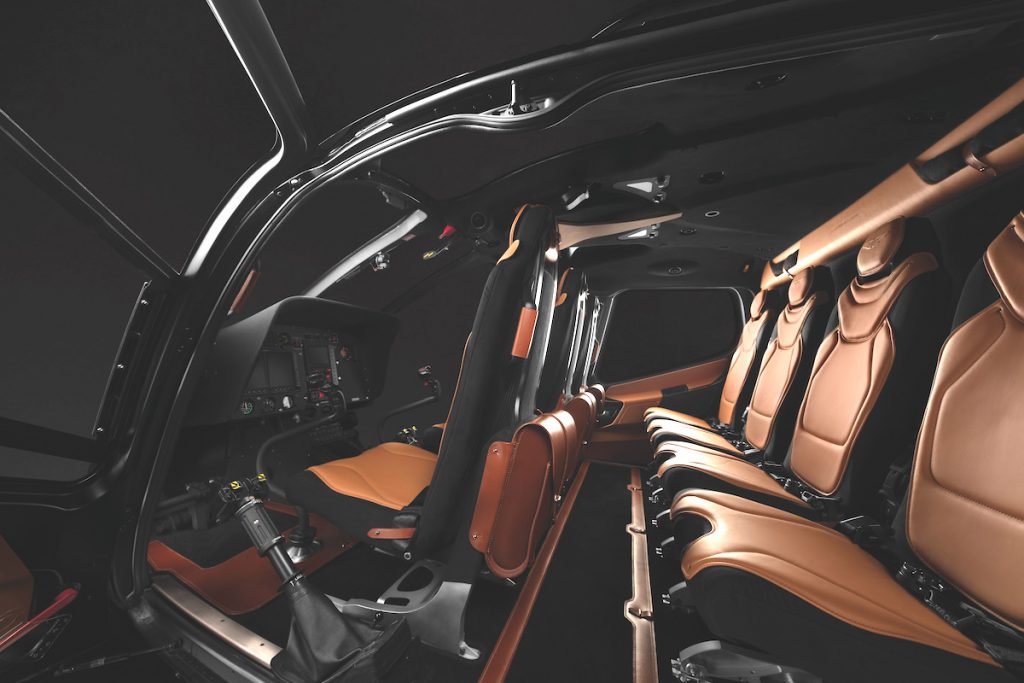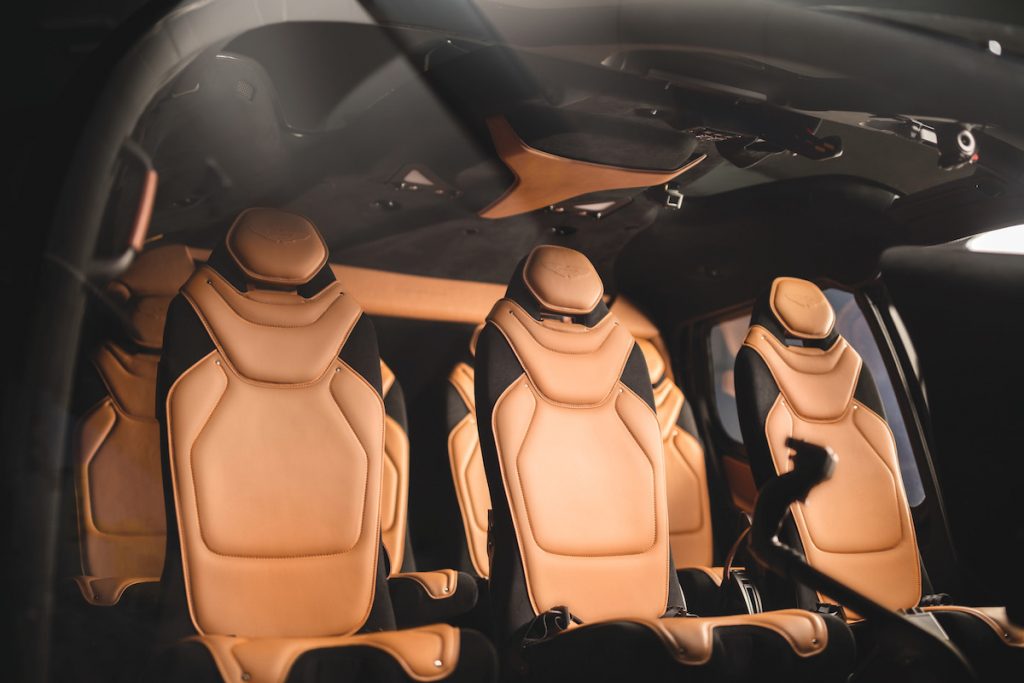 Once inside the passenger-focused cabin of the ACH130, the Aston Martin treatment becomes even more apparent as thoughtful accents and intricate Aston Martin custom badging can be seen on each handcrafted leather seat. The brand's Pure Black ultra-suede trim runs throughout, in perfect harmony with each of the four selectable leather choices: Oxford Tan, Pure Black, Cormorant, and Ivory. In addition, brogue detailing from the Aston Martin DB11 has been adopted into the back of each front seat to add a little extra sports car touch to each special-edition helicopter.
In an ultimate nod to the exclusive allure of the ACH130 Aston Martin Edition, each of the bespoke aircraft will feature a custom-engraved plaque located on the instrument panel that features the model's limited-edition number and the fortunate owner's name, "should they wish to have it included."