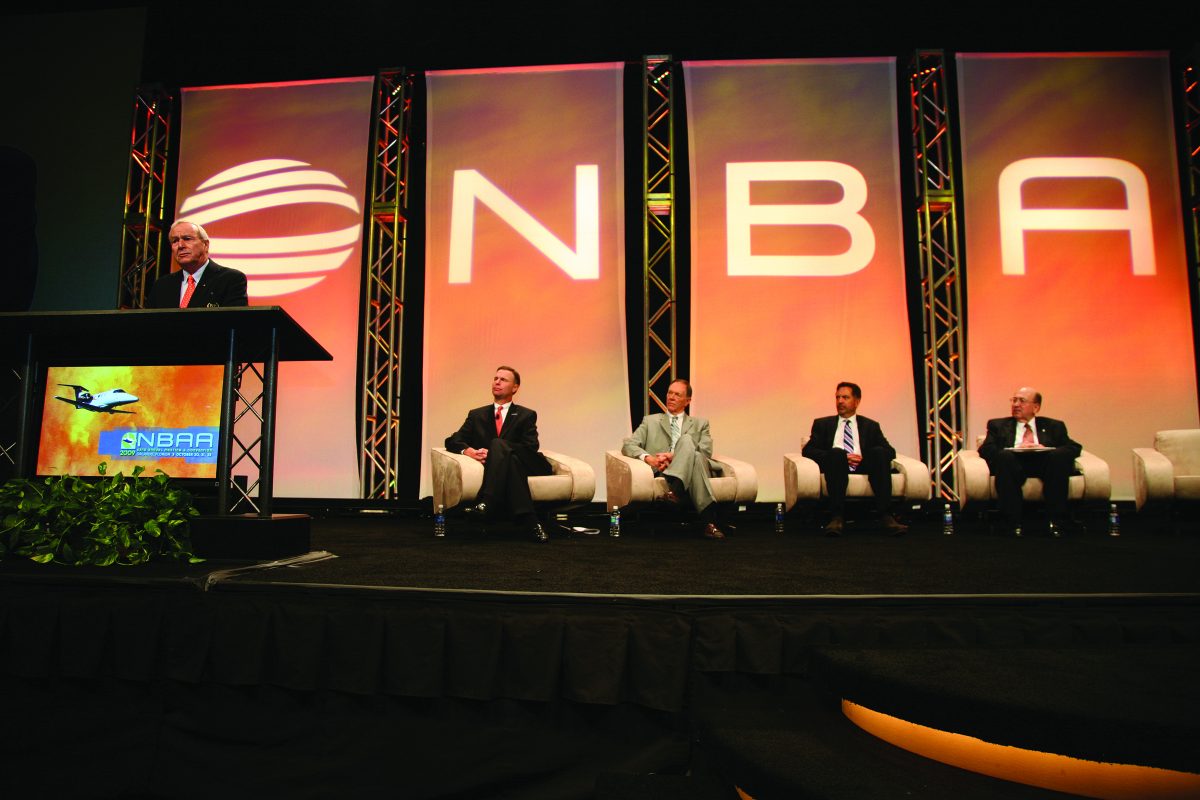 Whether it's in Vegas or Orlando (where it added an estimated $53 million to the city's economy over its three days this year), NBAA is when the biggest names in private aviation come together to break major news and show off their latest and greatest creations. This year, about 1,100 exhibitors were divided between 25 acres at the Orlando Executive Airport and the Orange County Convention Center where industry insiders, private jet owners and buyers, and Jetset editors like myself wandered the halls together in search of the next great thing in private aviation. The following are a few such highlights.
It wouldn't be NBAA without a major announcement from Cessna. One of the foremost industry leaders, they love using the platform to unveil something spectacular, and this year they finally revealed the details of their long-awaited Citation Hemisphere. We learned that the aircraft will be powered by two Safran Silvercrest engines, giving it over 12,000 pounds of thrust, and an expected range of 4,500 nautical miles and a cabin altitude of 5,000 feet. With a 102-inch cabin, flat floor, and 74-inch stand-up clearance, it will be able to seat up to 19 passengers.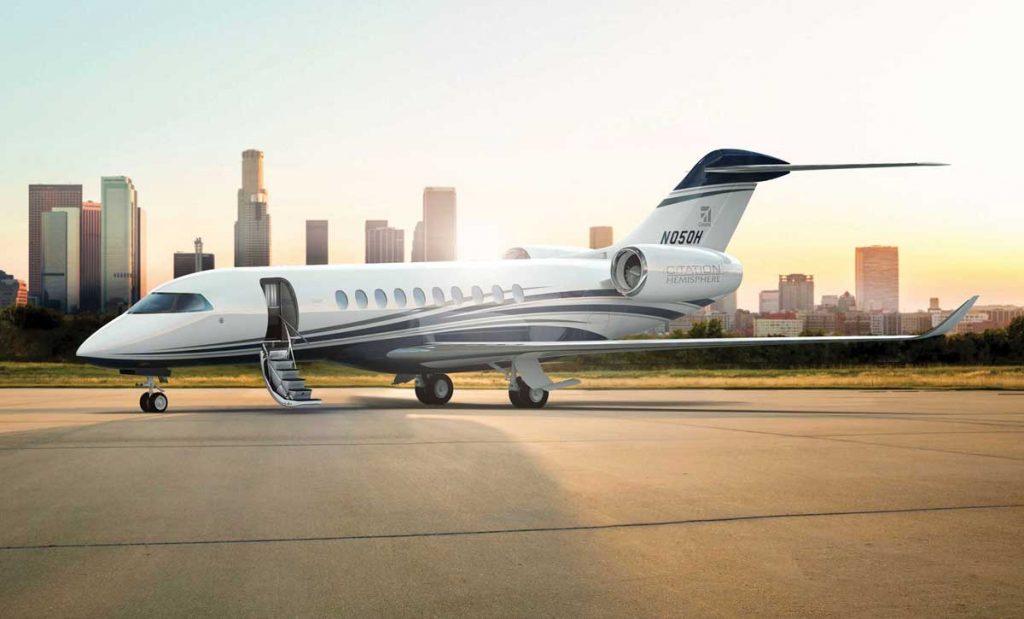 The Hemisphere also features plenty of other touches private jet owners will appreciate. Its 20 oversized windows and skylights are specifically engineered to provide natural light, while the seats will come equipped with "thermo-electric technology to optimize heating and cooling comfort for passengers." If that weren't enough, the baggage area will be fully accessible while airborne. The Hemisphere is expected to ship in 2019.
Elsewhere, Honda Aircraft company made waves with the United States National Aeronautic Association on hand to formally present the HondaJet with speed records over two recognized courses — from New Jersey to Fort Lauderdale, and Boston to Palm Beach. The HondaJet is the first aircraft in its class to officially achieve the Boston to Palm Beach record. The aircraft achieved a maximum ground speed of 422 knots (486 mph). Factoring average headwinds of 30 knots (35 mph), the flight took two hours and 58 minutes.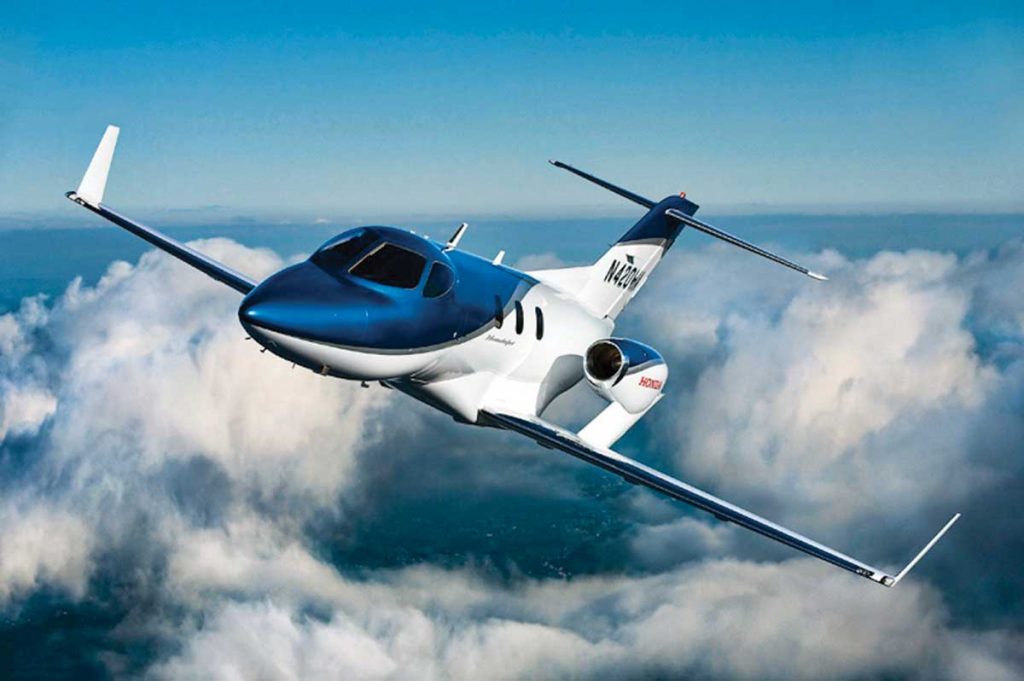 "We chose several of the busiest business aviation airports with extremely popular routes to demonstrate that the HondaJet will get customers where they need to be faster than any other light jet," said Honda Aircraft President and CEO Michimasa Fujino. A perennial favorite of those shopping for a small private jet, the HondaJet is still the fastest in its class (with a maximum cruise speed of 422 knots), the quietest in its class, soars the highest in its class (with a maximum altitude of 43,000 feet), and the most fuel-efficient light jet in its class by up to 17 percent.
The sold-out static display at Orlando Executive Airport (ORL) featured 114 aircraft. Bombardier's static display is always a sight to behold, and this year they had 10 jets lined up outside a massive hospitality area that included a lounge, private meeting spaces, and a waterfall. Other highlights include a stirring opening day tribute to late golf legend and aviation enthusiast Arnold Palmer by NBAA President and CEO Ed Bolen, and an annual charity benefit which raised more than $450,000 for Corporate Angel Network's efforts to provide cancer patients with free air travel to specialized treatment. For aviation enthusiasts, NBAA is always a special time of year. 2016 did not disappoint.