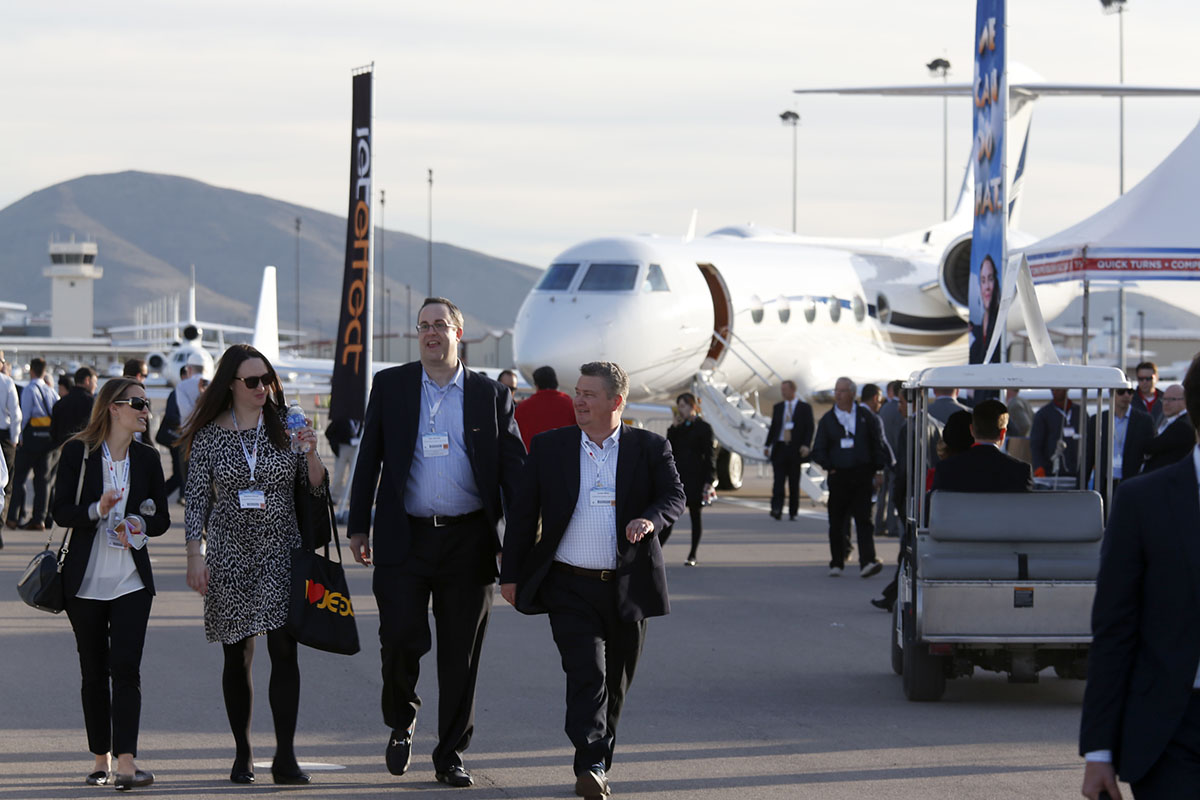 Business aviation is a productivity multiplier that makes companies of all sizes more efficient, productive and successful. Tens of thousands of companies and organizations worldwide utilize an airplane to travel safely, efficiently and securely to conduct business in today's fast-paced and highly competitive global environment.
That said, "business aviation" encompasses far more than the term implies. It also describes an industry that serves as vital transportation lifeline for communities of all sizes; supports millions of quality jobs worldwide; and regularly provides humanitarian relief to people in hard-to-reach communities across continents, and around the globe.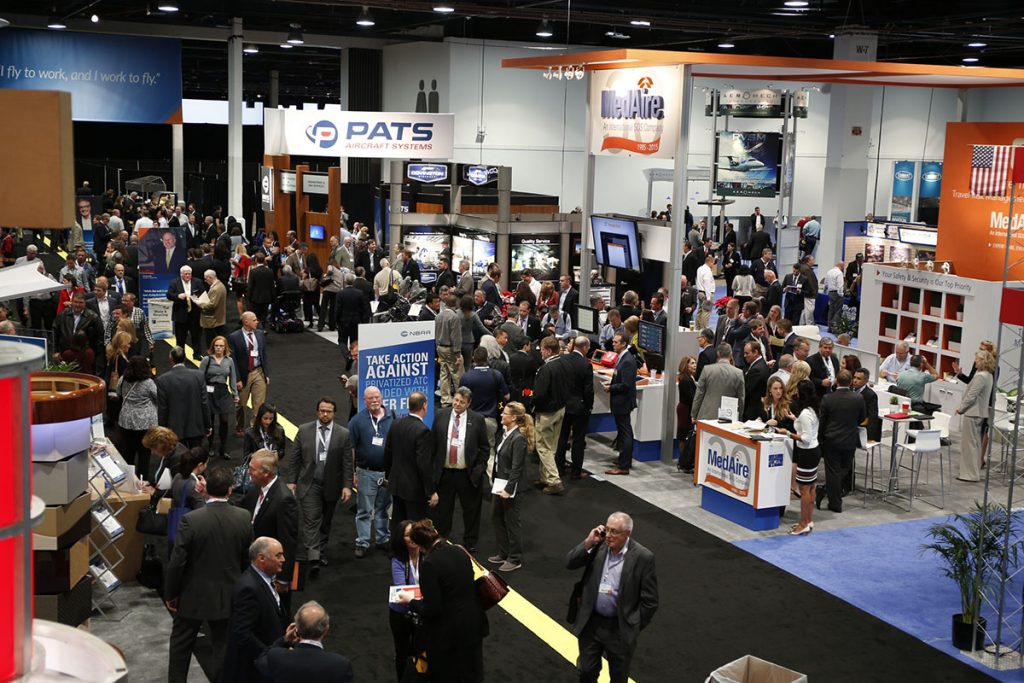 Every year, the National Business Aviation Association (NBAA) hosts or cohosts industry events that highlight these important roles, and serve as important opportunities for business aviation professionals to gather, network and discuss the latest issues affecting this vital industry. One example is the 2017 Asian Business Aviation Conference and Exhibition (ABACE2017), which took place April 11-13 in Shanghai.
Presented in partnership with the Shanghai Airport Authority (SAA), and co-hosted by the Asian Business Aviation Association (AsBAA) and NBAA, ABACE2017 highlighted the growing importance of business aviation throughout the Asia-Pacific, and included the introduction of two new business aircraft displayed for the first time in China.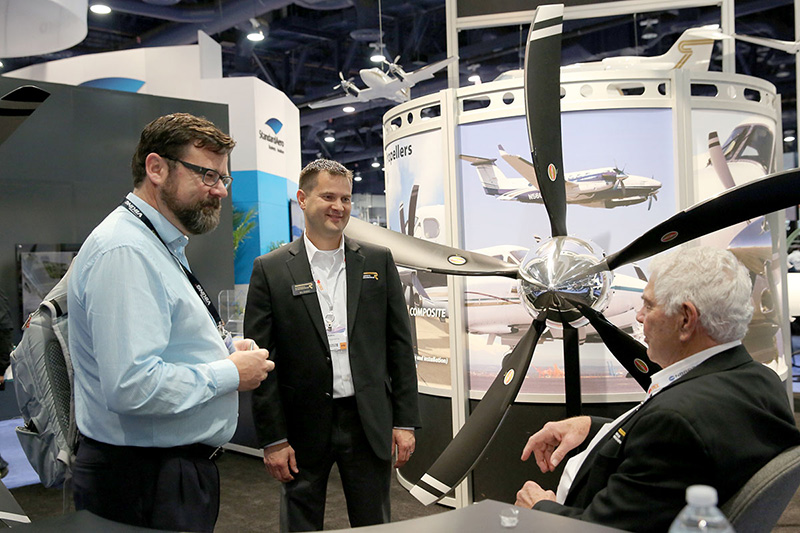 The diversity, strength, and resilience of the European business aviation community was also in focus throughout the recently-concluded 2017 European Business Aviation Convention & Exhibition (EBACE2017). Taking place at Geneva's Palexpo Convention Center, EBACE2017 was jointly hosted by the European Business Aviation Association (EBAA), the leading association for business aviation in Europe, and NBAA, the industry's most powerful voice in the United States.
In the years since the first EBACE was held in 2001, the event has grown into a must-attend gathering not only for European aviation stakeholders but also one of the largest showcases for the international business aviation community.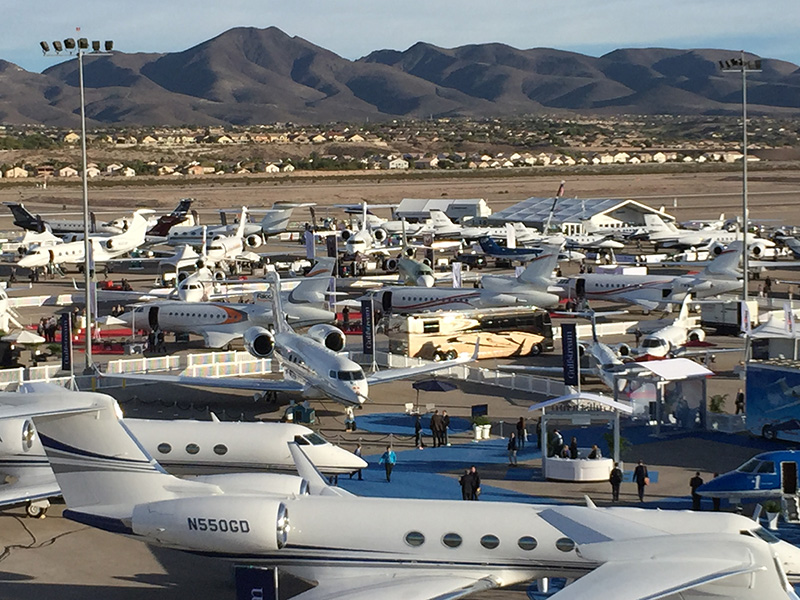 The inaugural EBACE featured approximately 200 exhibitors and 30 aircraft on static display; this year's event was one of the most successful in recent memory, featuring more than 400 exhibitors representing nearly 40 different countries, and 56 aircraft displayed – including new models making their first appearances at EBACE.
Additionally, more than 450 journalists from Europe and around the world covered EBACE news and product introductions – an impressive demonstration of the event's scope and significance not just for European business aviation operators, but also for industry stakeholders around the globe.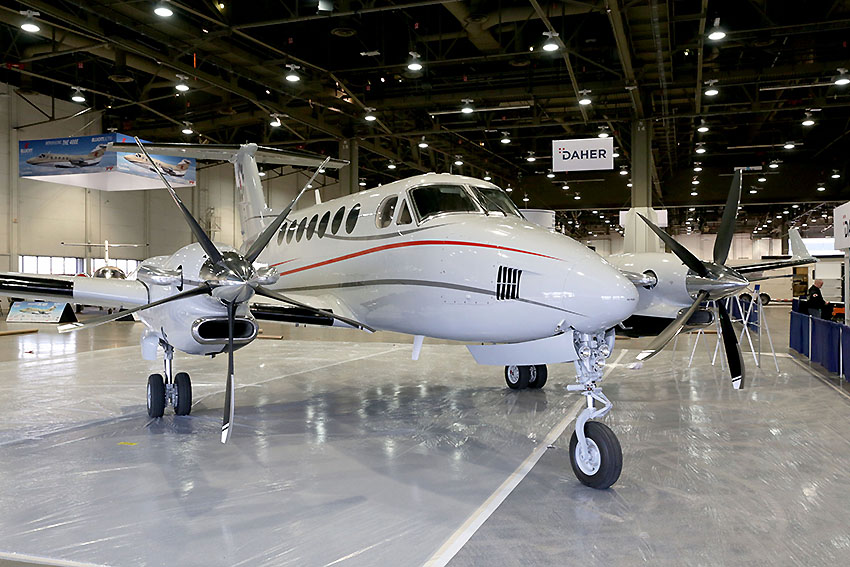 In addition to serving as a valuable opportunity to showcase the diverse roles of business aviation across Europe, as well as the latest products and services available throughout the industry, EBACE2017 also marked EBAA's 40th year of advocacy on behalf of Europe's business aviation community.
EBACE2017 not only highlighted the global significance of business aviation, and the multitude of roles this vital industry provides in linking communities and companies in North America, Europe, and all points in between; the event also provided an important forum to address the challenges faced by business aviation operators across Europe, and around the world.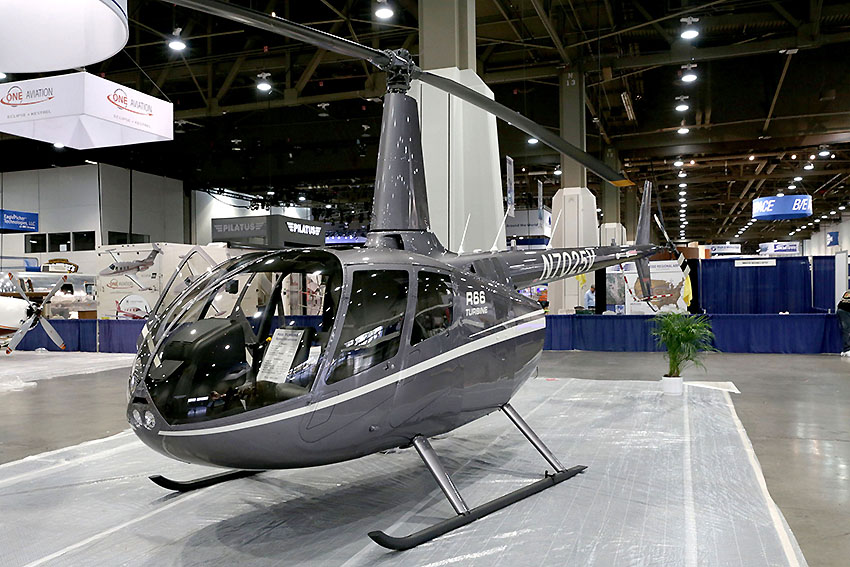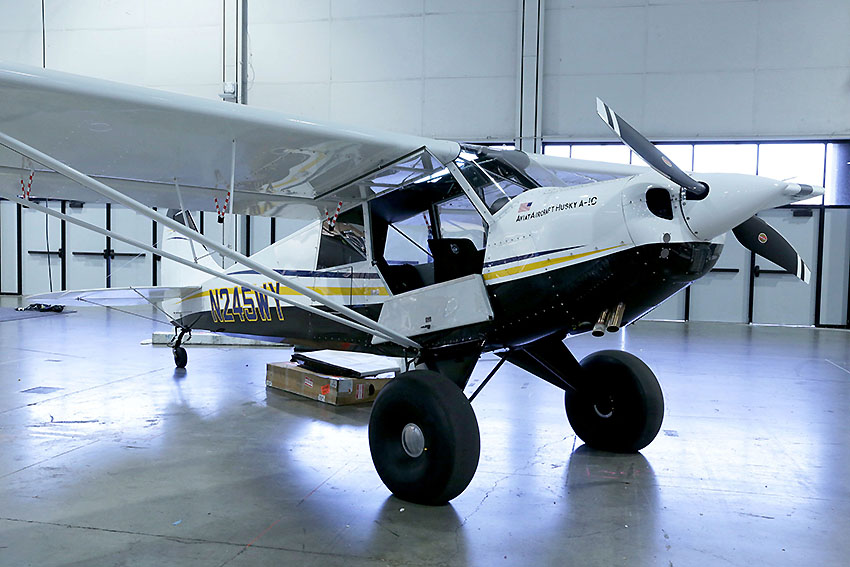 These vital discussions will continue throughout the upcoming 2017 NBAA Business Aviation Convention & Exhibition (NBAA-BACE) in Las Vegas, NV from Oct. 10-12. About 25,000 business aviation operators, decision-makers, and stakeholders from around the world are expected to attend NBAA-BACE, offering the opportunity to conduct business, while also demonstrating the industry's size, scope and diversity.
As with all NBAA events, NBAA-BACE will feature an impressive roster of dynamic and influential speakers; more than 1,100 exhibitors displaying a wide range of products and services, and approximately 100 business aviation aircraft of all sizes on static display. Several education sessions will also be held, focusing on areas of interest for business aviation operators.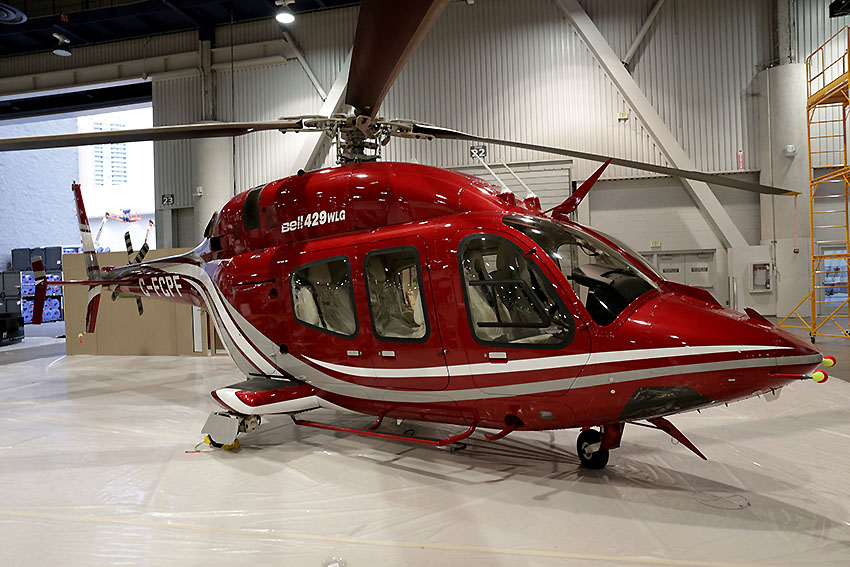 NBAA will also celebrate an important milestone in 2017, marking 70 years since a group of visionary business leaders united to encourage safety and professionalism throughout their nascent industry and to protect access to airports and airspace. Promoting and protecting the interests of business aviation remains a core mission of the association today.
In much the same way business aircraft transcend borders and cross oceans to link cities and communities around the globe, so too will the issues and concerns in one country or region often reverberate across these vast distances.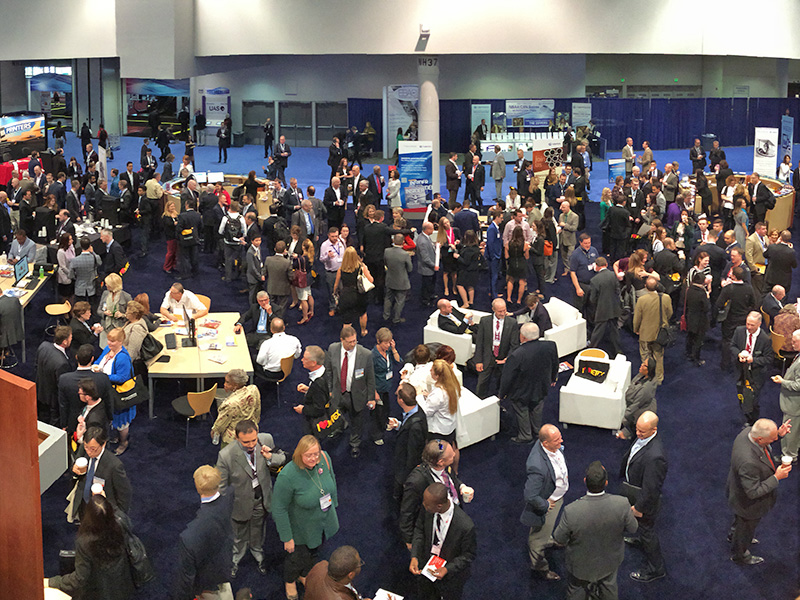 Just as ABACE and EBACE earlier this year highlighted the shared interests and concerns between the U.S., Europe and China, 2017 NBAA-BACE will be truly a memorable event showcasing our industry's vitality and relevance throughout the world. I invite readers of Jetset Magazine to attend NBAA-BACE, and experience firsthand the breadth and diversity of business aviation.