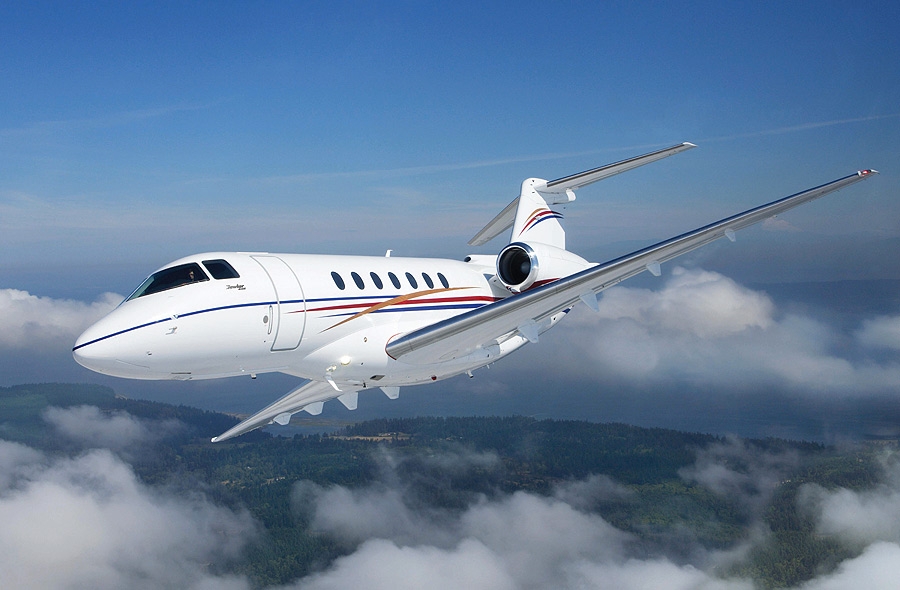 "We're really hands-on. Our culture in the company is that we all work together as a team. Everybody pitches in to make sure it's a successful flight."
– Curt Pavllicek, President, Pinnacle Aviation
Curt Pavlicek, president of Scottsdale, Arizona-based Pinnacle Aviation has such a passion for private jet travel that he finds it hard to believe that 25 years have already gone by since he founded his company.
"We started with just two of us and we're now 44 people," he explains. "We've grown considerably. We started as an aircraft sales and acquisitions company and then one thing led to another. One of the clients that we sold an aircraft to said, 'Can you manage the aircraft for us?' and we said we'd be happy to do that. Then a few years later, one of our clients that we were managing said, 'Can you put the airplane to work for us — can you put it on charter?' So that's how we started our company. It's been a progression of selling the aircraft to the client, managing it for them and then eventually putting them on charter. We also have a full maintenance facility. Most of our guys have over 20 years of experience working on jet aircraft. So it's a one-stop shop, pretty much from A to Z. if you own a private jet, we'll take care of it for you."
Jetset CEO and Publisher Darrin Austin and his wife Tami recently traveled to San Francisco on a nine-passenger jet managed by Pinnacle. "It was one of the best private jet experiences we have ever had," Darrin says. Tami adds, "The set up and the execution of the trip were absolutely flawless, from start to finish."
Whether clients are interested in a charter flight or purchasing their own aircraft, Pinnacle's goal is to make the process as easy as possible. "We provide the pilots, we provide the insurance, the maintenance, the hangar," Pavlicek says. "Anything that's involved with the operation of the aircraft, we take care of." The company handles everything from light jets (7-8 passengers) to large-cabin aircraft (10 passengers) across the U.S. "We have aircraft based from Hawaii to New York."
Pavlicek explained that many of his clients are lowering their costs of ownership by placing their planes in charter service during times they don't need them. This helps them offset fixed costs such as pilots' salaries, hangar insurance and certain maintenance items. "Whether you're flying the airplane one hour or 500 hours a year, there still are going to be fixed costs. By putting their planes on charter, owners overcome the downtime when their airplane is just sitting, knowing that the airplane is actually working for them to help offset those fixed costs. We have the license from the FAA to be able to lease those aircraft from their respective owners and put them in our charter service."
"The owners always have first priority," he explains. "We work around their schedule. Let's say the owner is in Scottsdale and says, 'On Monday, I'm going to New York and I'll be back on Thursday.' While the plane is sitting in New York, we can actually put it to work and fly wherever we need to as long as it's back in time to bring the owner back to Scottsdale on Thursday."
Not all clients are interested in chartering their private planes. "Phil Mickelson is a good example," Pavlicek says. "We've managed his aircraft based in San Diego for 10 years. It's strictly for him and his family."
Pavlicek is understandably proud of his company's accident-free record. "We are very, very pro-safety. We have a dedicated Director of Safety." The company is an IS-BAO, Stage 2 registered carrier, and has attained ARG/US Platinum and Wyvern approval ratings. "It takes a certain amount of money and time and effort by a company to get audited by these third party companies that come in here and verify that we're meeting or exceeding the safety standards they've set. They're very high standards to meet. Not every charter company or every aviation company does that," he adds.
Another unique benefit of choosing Pinnacle as a management company is that the client is always assigned the same pilots. This allows the client and their spouse and children to get to know the pilots and have the comfort level of knowing who will be flying their plane each time. "They almost become family," Pavlicek notes.
Pavlicek was once a corporate pilot himself, so he has a unique perspective on what it takes to make clients happy. "We're really hands-on. Our culture in the company is that we all work together as a team. Everybody pitches in to make sure it's a successful flight." He says that no detail goes unchecked, right down to the type of sugar a client prefers in his coffee.
"When we do a charter, there are a lot of moving parts that happen and we make sure that if there's something extra needed such as special catering or special transportation, we do everything that the customer wants. It's a very service-oriented business."
That kind of attention to detail has been the key to Pinnacle's success. "One of our biggest strong suits is that we have a lot of repeat business and referral business because of what we do as a company," Pavlicek says. "That's the best advertising you can get."