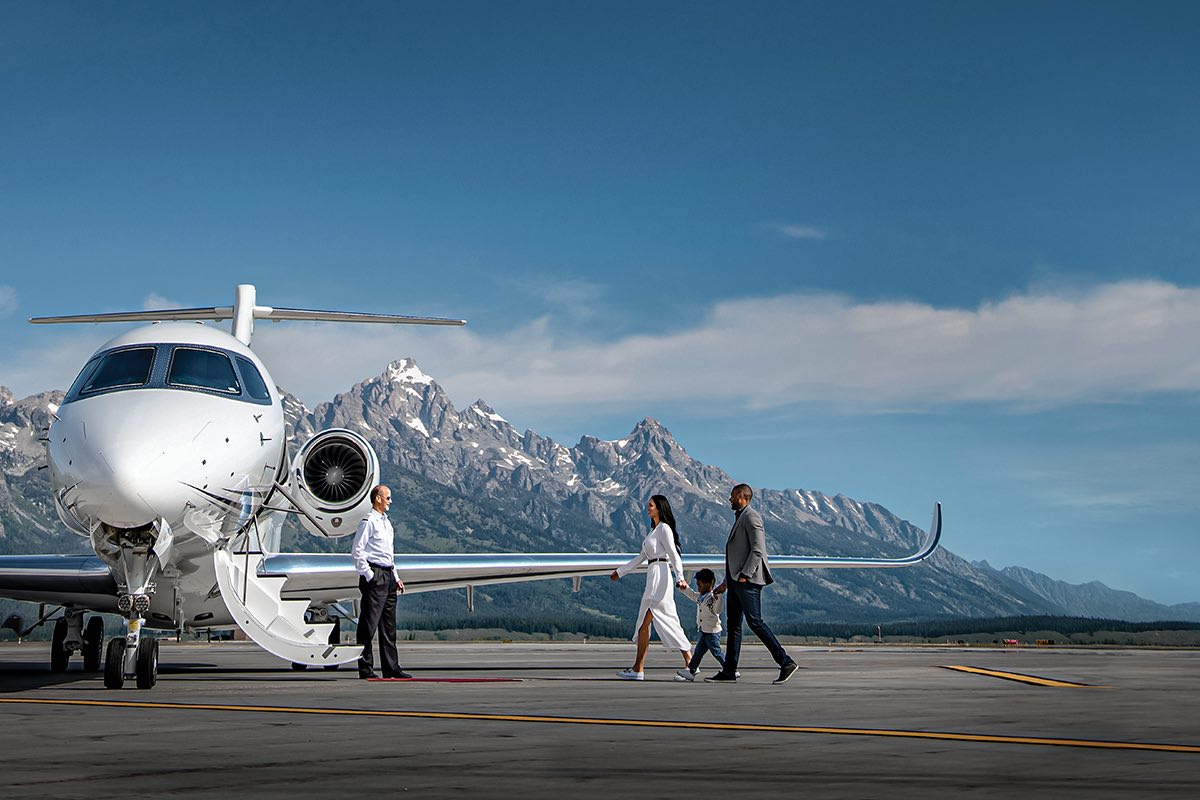 After some incredibly challenging months, our world appears to be slowly starting up again. Though obstacles remain, schools are reopening, and workers are heading back to the office. During an unusual and difficult year, one industry has managed to transform itself—going from a perceived indulgence to being touted as a smart, justified travel solution.
The industry? Private aviation.
A few minutes of research quickly reveals the upsides to going wheels-up in your own aircraft. This includes the ability to optimize your efficiency and productivity while traveling; increased control over your travel environment; and having the opportunity to invest in a tool with the potential to generate a higher rate of return for your initial costs.
If current events have you considering a leap into the world of private aviation, you're not alone. A growing number of individuals and businesses are turning to private aircraft as a solution for their travel needs. When we assess the benefits of flying private, a clear picture emerges as to why aircraft ownership is gaining in popularity. From efficiency and accessibility to heightened peace-of-mind, it's not only a preferred means of travel for our current climate, but it serves as a flexible, functional solution.
Stay Productive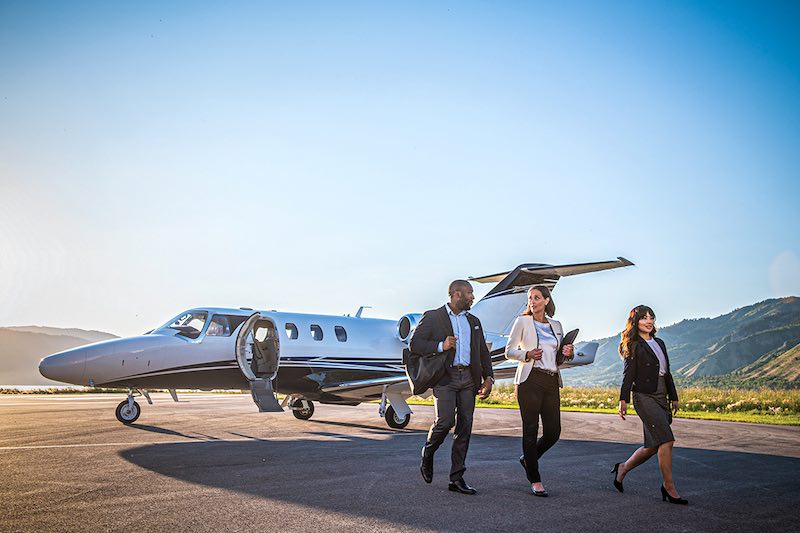 Anyone who has ever flown commercial will tell you: the experience can be pretty inconvenient. Busy security lines, lengthy delays caused by unpredictable schedule changes, and overly crowded terminals all take away valuable time, and even worse, put you and your team at risk.
Private aviation helps address these problems head-on.
The hours you save by skipping the long lines at commercial airports are invaluable and can immediately be turned into time for work or family. The productivity increases even more so once you've boarded your personal aircraft. With quiet cabins, comfortable interiors and a host of amenities, you're able to spend less time worrying and focus more on the tasks at hand. And with high speed, uninterrupted inflight Wi-Fi, you're always connected to everything happening back on the ground, so you don't have to worry about missing a beat.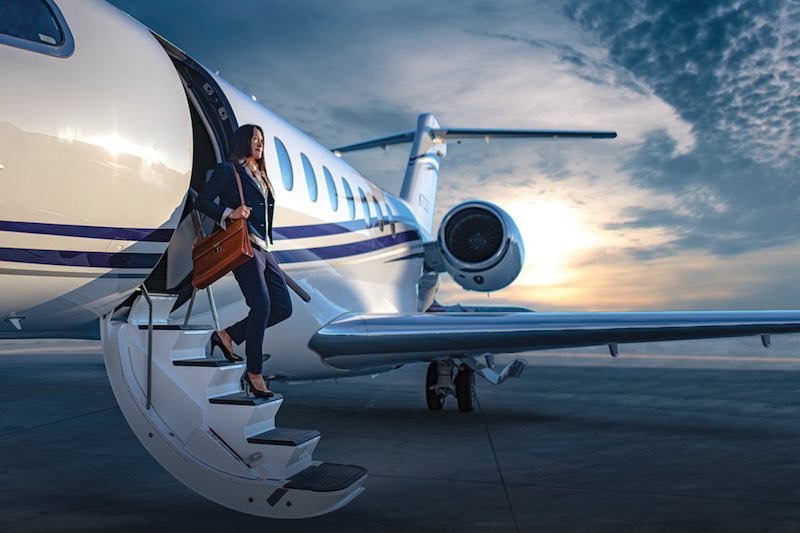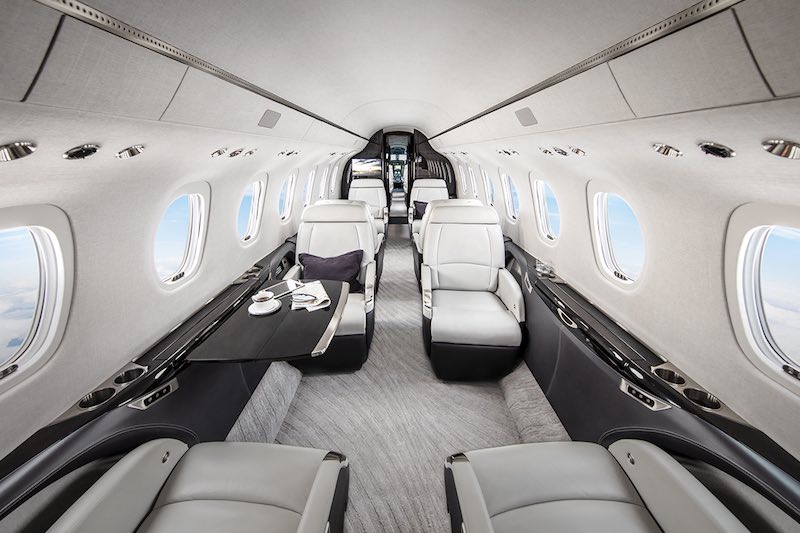 The team at Textron Aviation—the purveyors of iconic aircraft brands CESSNA and BEECHCRAFT—know these benefits better than almost anyone. Their line of Cessna CITATION jets helps them to deliver these very results—and then some. With one of the most diverse portfolios on the market today, Textron Aviation is able to use its jets lineup to deliver another extremely important benefit: options.
Starting with their signature Cessna Citation M2 jet and working up to their industry-defining Cessna Citation Longitude aircraft, you're offered access to a complete line of jets capable of regional, national and international travel. These options give flight departments and individuals the opportunity to choose the aircraft solution perfect for their situation while leaving room to adapt as circumstances change.
Regardless of which aircraft you choose, one constant remains: private aircraft like those found in the Cessna Citation jets family give you the power to make the most out of every minute of travel.
Stay Mindful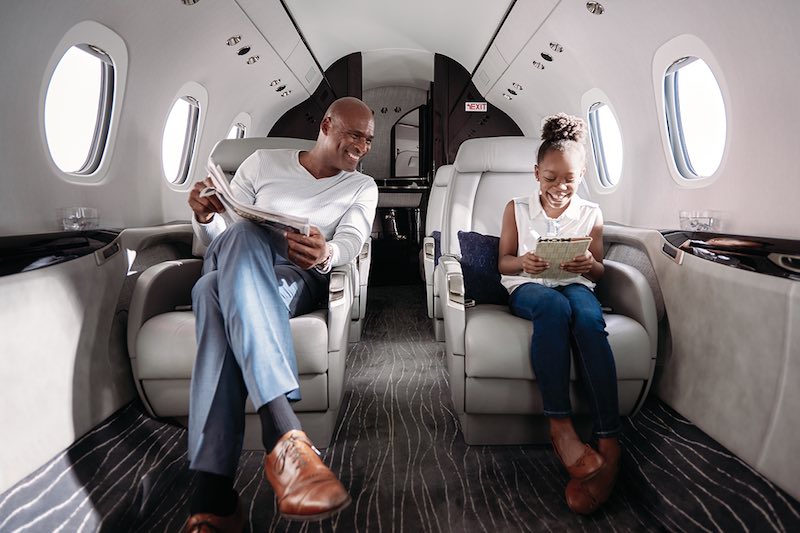 Perhaps the most significant benefit of flying private is control. This doesn't just mean control of your schedule, but control of your environment. With private aircraft, you're able to travel without sacrificing your wellbeing.
There was a time when endless lines, busy terminals and packed planes were just considered an annoyance. Now, they're a potential safety hazard too. With private aviation, you don't have to sacrifice your wellness when you need to take a trip. Flying private means no more worrying about crowded aisles or getting stuck in the middle seat, and no more confusion around health and cleaning protocols. It's total control over your flight experience and the wellbeing of you and your family or business team.
When you consider factors like limiting exposure to infectious diseases, the investment in private aviation makes complete sense. And when you take a closer look at the technology involved, you get a better understanding of the sophisticated engineering that keeps you protected.
Aircraft like the Cessna Citation Latitude jet make this possible through advanced filtration technology. In this aircraft, a HEPA filter eliminates 99.97% of airborne particles and keeps you breathing easy (and cleanly). The jet's engines compress and kill any bacteria in the air, leaving you with purified oxygen and peace of mind.
For anybody with health concerns, this emphasis on cleanliness is a vital aspect of jet ownership. Couple the promise of sanitary travel with the fact that private aircraft have the ability to take direct flights to many more airports, and you get a sense for why private aviation is such a valuable tool. With over 5,000 American airports serving private jets, a personal aircraft makes it possible to limit travel time and reduce the need for connecting flights. This limits the circumstances for unnecessary exposure and gets you to more destinations quicker.
Stay on Top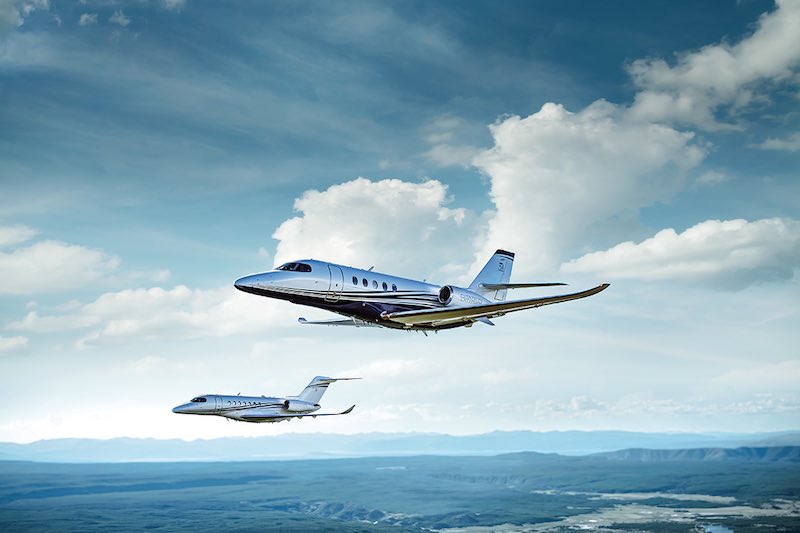 While a major factor of mobility is based on health and personal well-being, another aspect is rooted in the financial aspect. For many fliers, aviation is means for keeping business moving. A private aircraft can increase time savings for employees and boost productivity. Additionally, the reliability of private aviation can allow you and your team to stay on top of your travel schedule, even in a time when unpredictability is making "business as usual" more difficult than ever.
Another big reason to invest now is tax legislation. New rules are allowing buyers to benefit from their investment, which is a major factor for many. Cost-conscious shoppers might also consider purchasing a used aircraft through a service like Pre-Owned Direct by Textron Aviation. Buying used straight from the source gives you more affordable upfront costs, plus access to extensive support programs.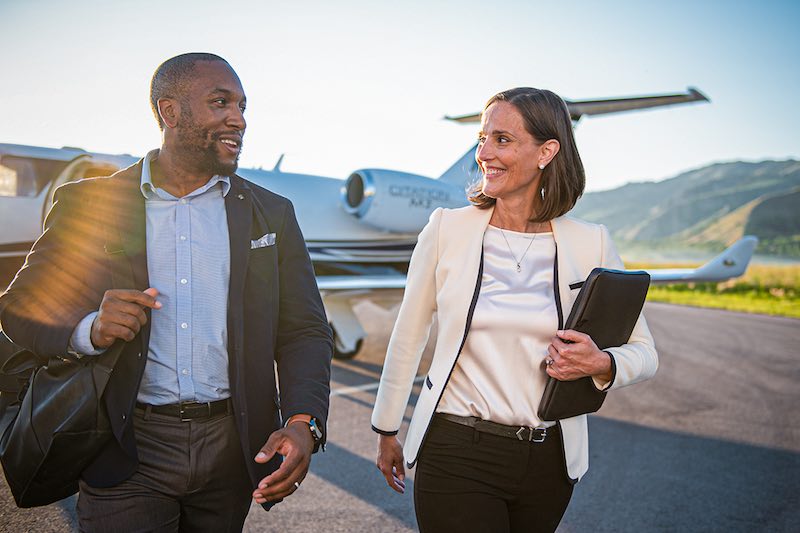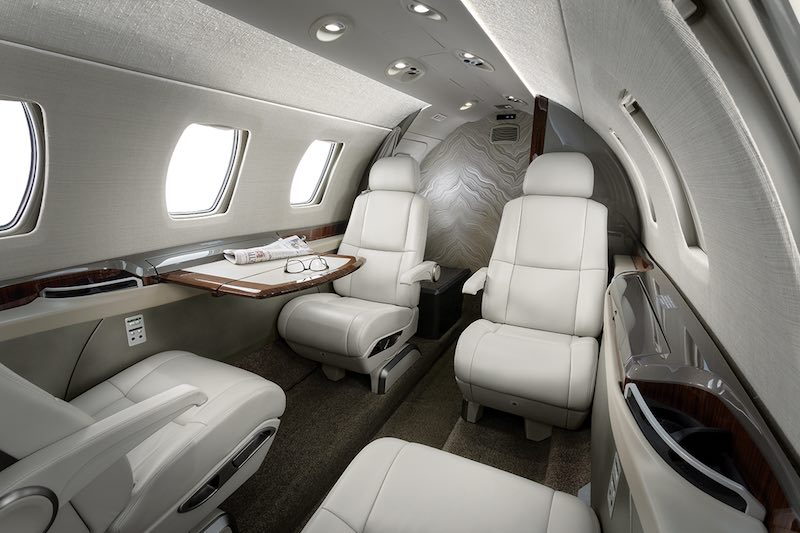 Those looking to get the most out of their investment often partner with Textron Aviation for their service and support. In doing so, they're taking an important step towards ensuring they get the most reliable service and the best efficiency and performance out of the aircraft.
Experienced aircraft owners will tell you investing in upgrades such as avionics technology and new interiors is also a smart way to help boost the overall value of the plane. With so much at stake, it's critical to enlist a service partner who's willing to go above and beyond to deliver the goods. Whether you're new to aviation or a long-time flyer, having a trusted advisor like Textron Aviation in your corner can make all aspects of private aviation easier and more accessible.
Take to the Skies with Confidence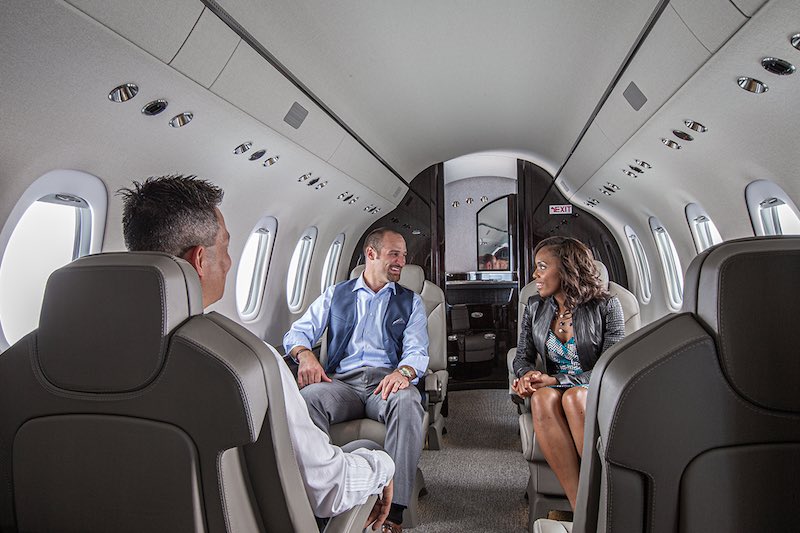 Productivity, performance and peace of mind make a strong case for private aviation being one of the best solutions for today's challenges and any obstacles that may await. In order to return to air travel confidently, you need to find the aircraft answer that's right for you.
With the most comprehensive and versatile product portfolio in the world, Textron Aviation is an obvious choice when choosing a manufacturer. Their lineup of Cessna Citation jets offers everything from entry point aircraft to awe-inspiring super-midsize business jets like the Cessna Citation Longitude. These best-of-class solutions exceed expectations at every turn and are sure to meet each and every one of your needs. So, whenever you're ready to make your triumphant return to the skies, they'll be there to carry you forward.