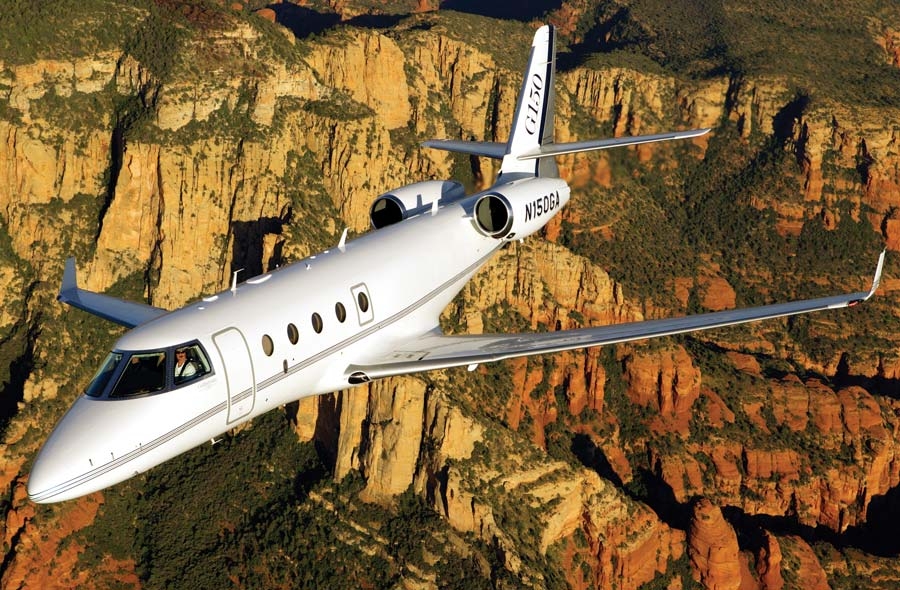 On the surface, it's easy to identify the advantages of traveling via private aircraft, with convenience, comfort and exclusivity ranking at the top of the list. But underneath it all, Dan Drohan, CEO of the private charter and aircraft asset management company Solairus Aviation, has seen a disturbing trend toward cost-cutting in the industry that he believes will eventually lead to a decline in service, and, even worse, a decline in safety.
He says that this situation began in the mid 2000s when the private aviation market contracted and the industry sought ways to increase user consumption. "So," he explains, "the industry went for the low hanging fruit – by lowering the price to make it more accessible and hoping to drive up the volume." This, he says, lead to scores of new ways to think about flying privately, which included pricing by the seat, by the mile, by the one-way, by the leg, by monthly membership and so on. "The consumer wanted a cheaper price for something that was perceived to be expensive, because it is! And the industry responded the only way it could to survive: it made private air travel less expensive."
"Managing A Multi-Million Dollar Aviation Asset Is Expensive. You Simply Can't Deliver It Properly On The Cheap."
Drohan says that private aviation isn't supposed to be cheap or easily accessible to the masses. "It's an exclusive service using multi-million dollar assets intended to be used by those who understand – and can afford – the cost. The airlines provide a service for people who want to get from A to B in the most economical airborne fashion, and frankly, they do a reasonable job of it, given the challenge. Commoditization of private aviation is an attempt to pull folks out of those airline seats and put them into the seats of private jets. It's simply not rational and it's not sustainable."
He describes three critical components of private air travel that can be compromised when providers engage in extreme cost-cutting measures:
Safety – It takes a significant investment to ensure that a company's safety program is as comprehensive as possible. Solairus, for example, employs a full-time Safety Program Manager and invests in the industry's toughest safety audits. They also maintain a nationwide network of client service personnel, flight coordinators and dispatchers to provide 24/7, 365 oversight and support of every flight. "That level of advocacy and precaution does not come cheap. Sadly, safety and compliance is one of the first categories low-cost providers will neglect in order to provide the lowest quote," Drohan notes.
Convenience – Having the flexibility to fly where they want, when they want, is one of the most compelling reasons for travelers to justify the high cost of private air travel. "Low-cost providers that sell individual seats on private jets to random groups of strangers will inevitably force their passengers to compromise these benefits. Essentially, low-cost 'by-the-seat' flights force passengers to use specified dates, times, aircraft types and departure/arrival locations that are determined exclusively by the provider, not the clients themselves," he continues.
Comfort – According to Drohan, top-tier providers strive to provide a truly bespoke luxury experience to their passengers that includes modern amenities such as espresso machines, highly-trained cabin attendants and unlimited onboard WiFi. "That same level of service is impossible to achieve if your bottom-priced quote won't allow for five-star catering, dedicated account service representatives or 24/7, 365 client support at a true concierge level."
Drohan says that the trend toward charging "next to nothing" for managing aircraft assets is another cause for alarm. "The client will have no way of measuring whether they are getting a high level of care until they find out in the worst way that they are not. "He adds that many companies hope to make up the difference by chartering the airplane often enough to make a decent return, forcing them to cut costs at both ends, resulting in yet another race to the bottom. "Managing a multi-million dollar aviation asset is expensive. You simply can't deliver it properly on the cheap."
According to Drohan, there is another serious issue to consider: the looming pilot shortage. "We are imminently facing the largest exodus of pilots and maintenance professionals our industry has ever seen," he states. "Aviation is already one of the most underpaid professions in existence, and the race to the bottom only exacerbates that. The less we're willing to pay our crew, the fewer people we will attract who want to carry the title of "crewmember". It's a very worrisome trend."
So, given all of these challenges, how can you make sure you're choosing a charter company that meets your high standards for safety, comfort and convenience? Drohan suggests asking the provider for details about the following: their safety record, the experience of their charter sales team, how modern their charter fleet is and whether they have staff available 24/7, 365 to address any last-minute issues or travel changes that may occur. He also recommends evaluating how transparent the company's quoting process is and how their cancellation policy works.
In terms of choosing an aviation asset management company, he says that in addition to the company's safety record, it's important to investigate the experience level and industry reputation of the company's senior management team, whether your funds will be held in a separate account that you will maintain control over or placed in a communal bank account with other owners, who the flight crew will be employed and managed by, and how training and HR needs will be administered. Monthly fees are another important factor to question. Will fuel, insurance, pilot training, and travel costs be marked up or simply passed on to you? How transparent is the accounting process? Finally, if your aircraft will be made available for charter, what are the management company's marketing and charter sales capabilities?
In spite of the challenges his industry is facing, Drohan says that Solairus is committed to being a top tier player in the private aviation business – and is clear that the company will continue to be driven by a quest for quality over quantity. "If we grow as a result of being great at what we do, then that's wonderful. But we aren't going to drive company growth purely for the sake of comparing fleet lists at industry events. Most of our clients don't really care how many airplanes we have – they care about the service they get and the advocacy we demonstrate on their behalf in the marketplace."