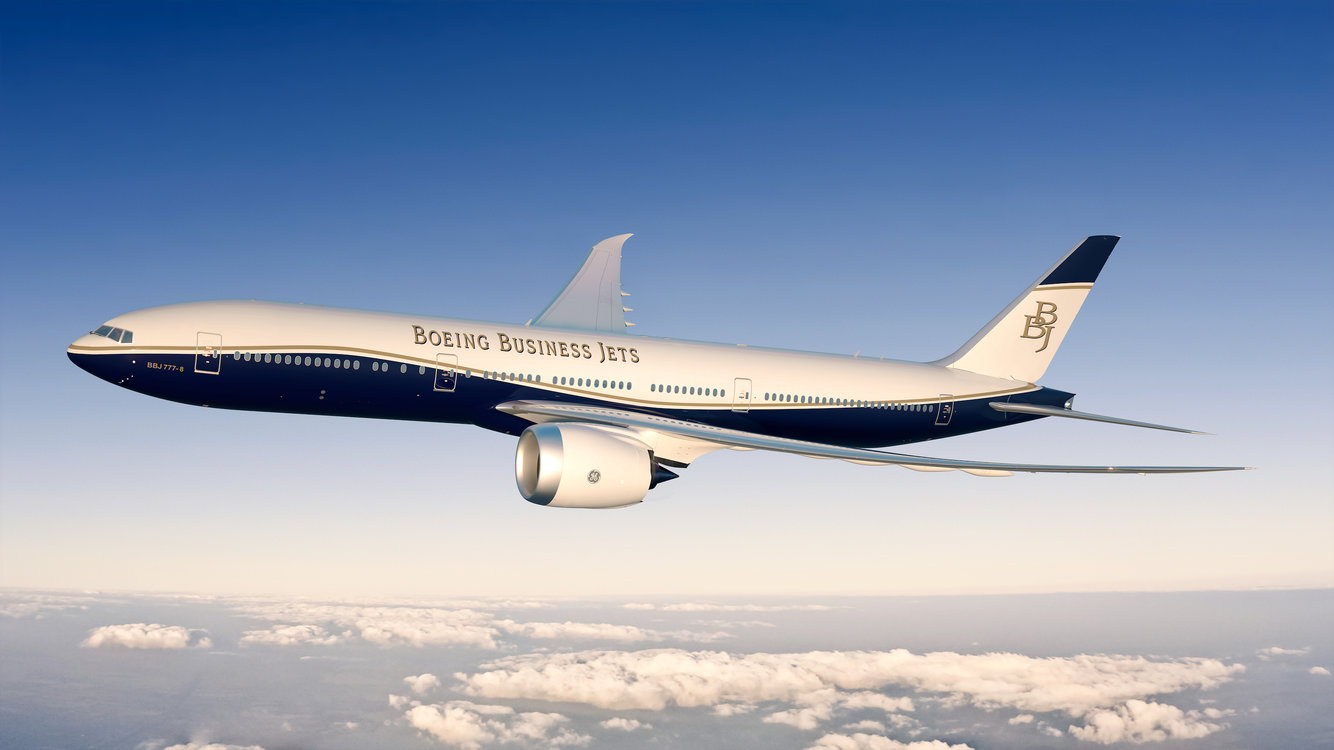 Earlier this month at the Middle East & North Africa Business Aviation Association (MEBAA) in Dubai, Boeing launched the business version of its newest, most efficient twin jet ever developed in commercial history. The BBJ 777X is the private jet version of the soon-to-be certified Boeing 777X airliner – a very distinct airplane that everyone in private and commercial aviation is talking about. The Boeing Business Jets division's latest offering will be able to transport VIP passengers non-stop to any two points in the world – farther than any other business jet ever built. This is very exciting news for airplane enthusiasts and aviation in general.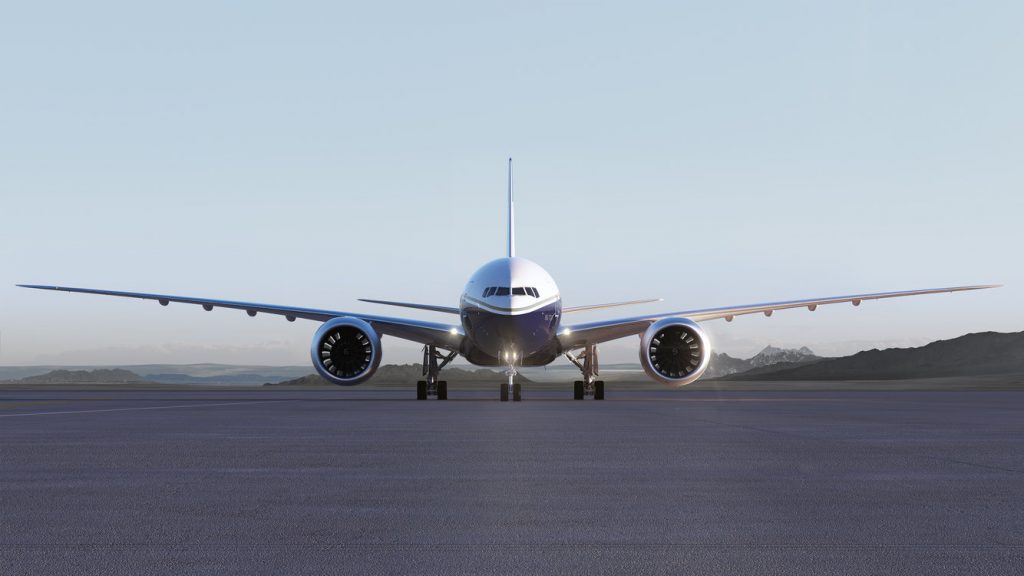 With two variants to choose from customers can fly up to 11,645 NM in a 3,256 sq. ft cabin or they can travel up to 11,000 NM in a 3,689 sq. ft cabin. The extra-long composite wings make these long ranges possible. "The beautiful 235 ft. wingspan gives us an enormous amount of lift capability while minimizing the drag with the composite wing technology," explains Terry Beezhold, Chief Project Engineer, 777X. Because Boeing engineers also want the plane to be compatible at all airports that the current 777s operate in and out of, they developed folding wingtips.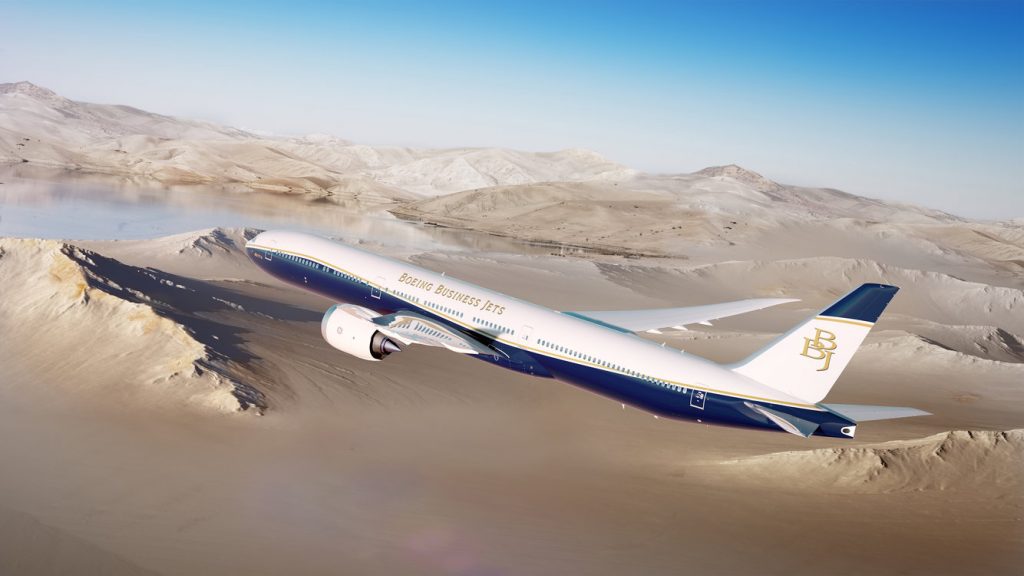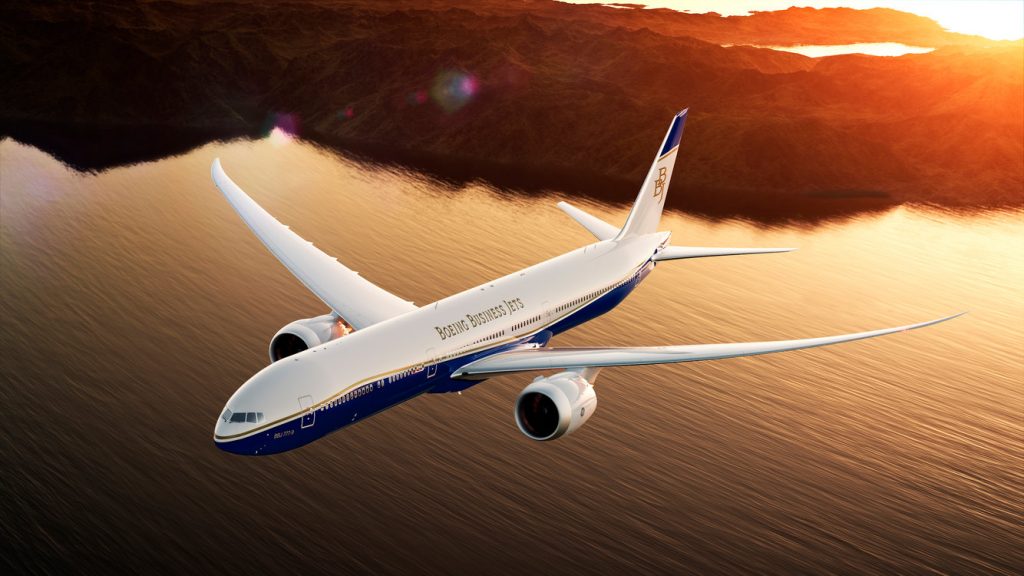 "From the very beginning, we focused on safety of the folding wingtip and so we approached it the same way we approach any of our flight control system designs. We think about the redundancy of the actual fold mechanism — the locking pins and the latches. We have a primary and secondary latch system; we have multiple layers of redundancy and layers of protection to ensure that the folding wingtip remains extended in flight and only folds when it's commanded."
Along with the extra-long range and cutting-edge wings, comes an uber luxe cabin experience unlike any other design to date. There are currently three high-design VIP cabin concepts developed for their most exclusive customers who want to travel ultra-long-range distances in the most elegant and comfortable way. At MEBAA, Boeing along with three top design firms, unveiled three interior cabin motifs for the BBJ 777X, which can be custom configured to meet any customer requests.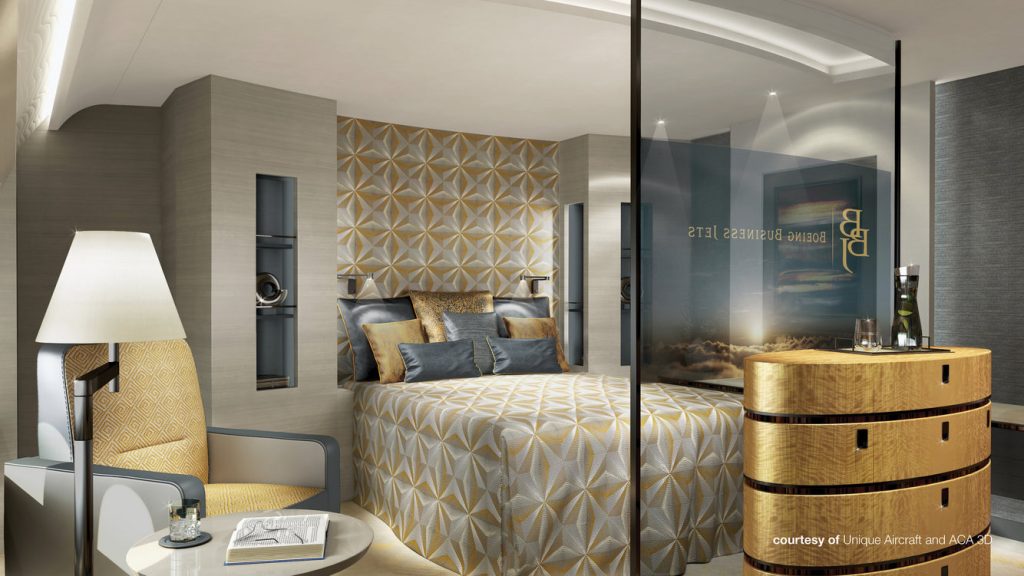 The first concept by Jet Aviation, which has completed 28 VIP Boeing cabin interiors, accommodates up to 43 passengers and a crew of 11. The 'Royal White Falcon' has a stylish entryway, massive lounge area, stylish dining room and bar, and a large master suite with master bath and closet. The design balances modern and traditional elements using textures, colors and materials. The design is a compelling combination of beauty, function and the latest in technology that includes intelligent LED lighting, Smart Glass technology and voice-controlled features to elevate the customer experience.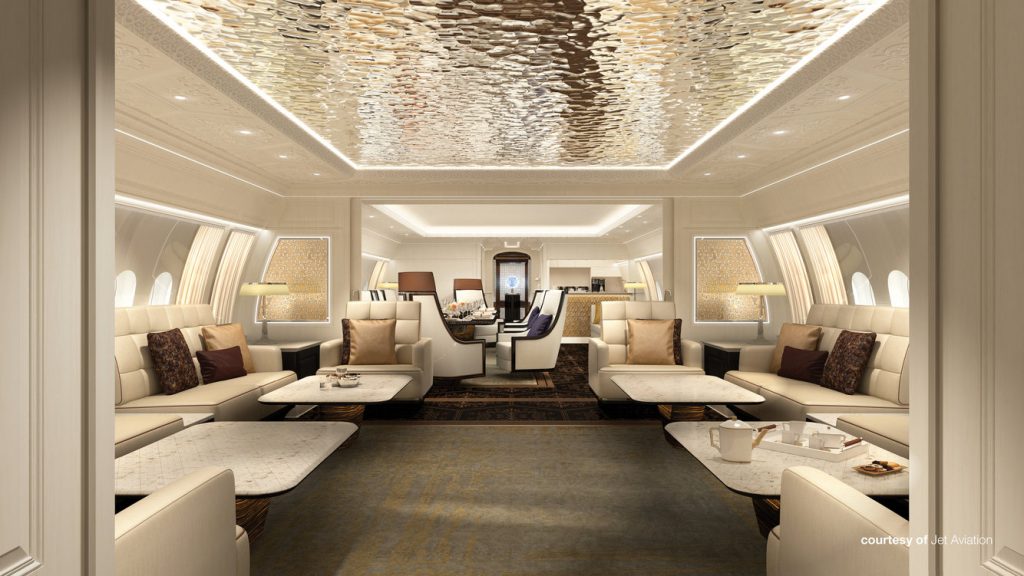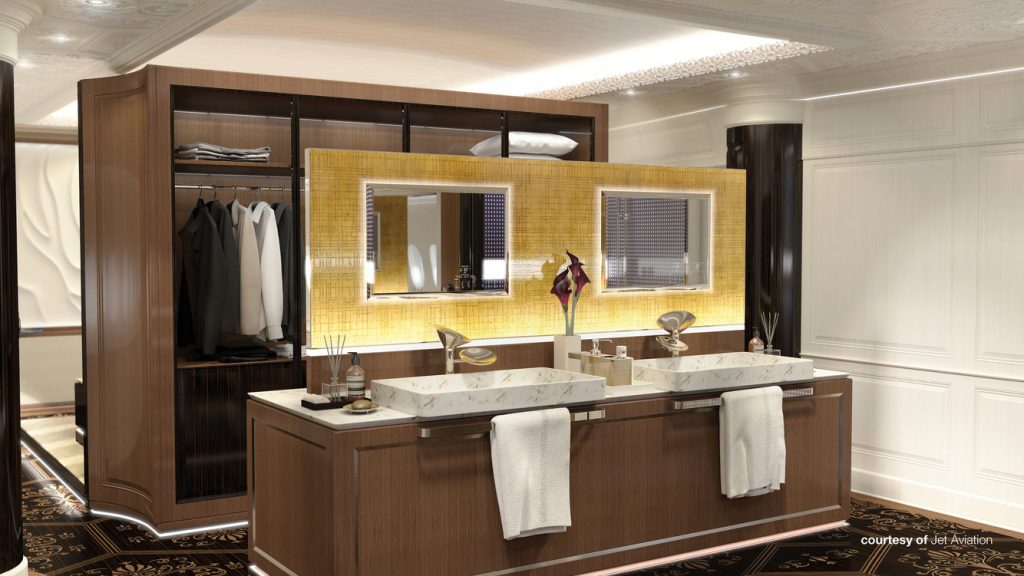 'Lotus' is another VIP interior concept designed by Greenpoint Technologies. The layout features an open plan design with a contemporary entryway, two lounge areas, guest bedroom with a sitting area, master suite with a full walk-in closet and master bathroom with a standalone shower, separate vanities and stone floors.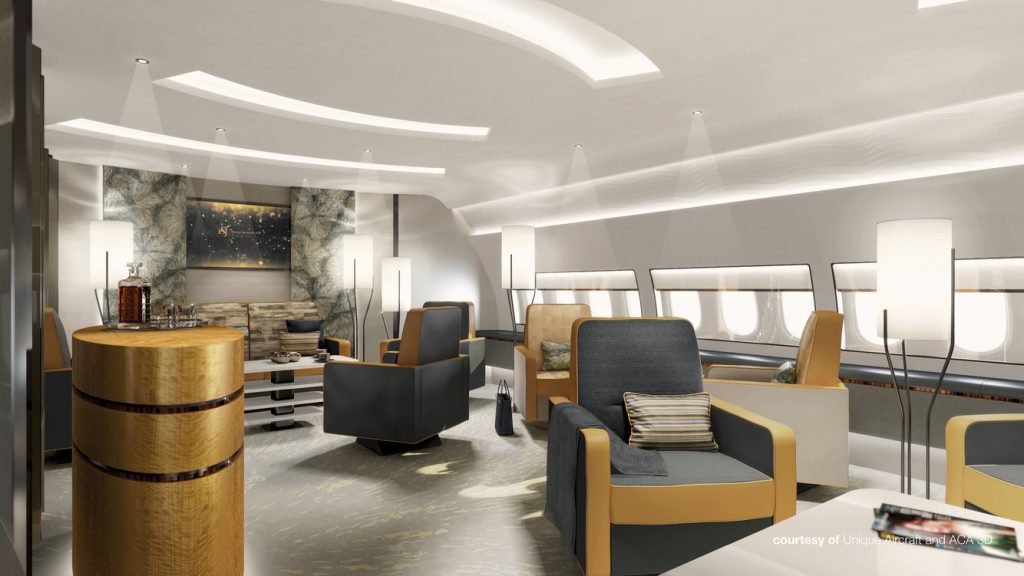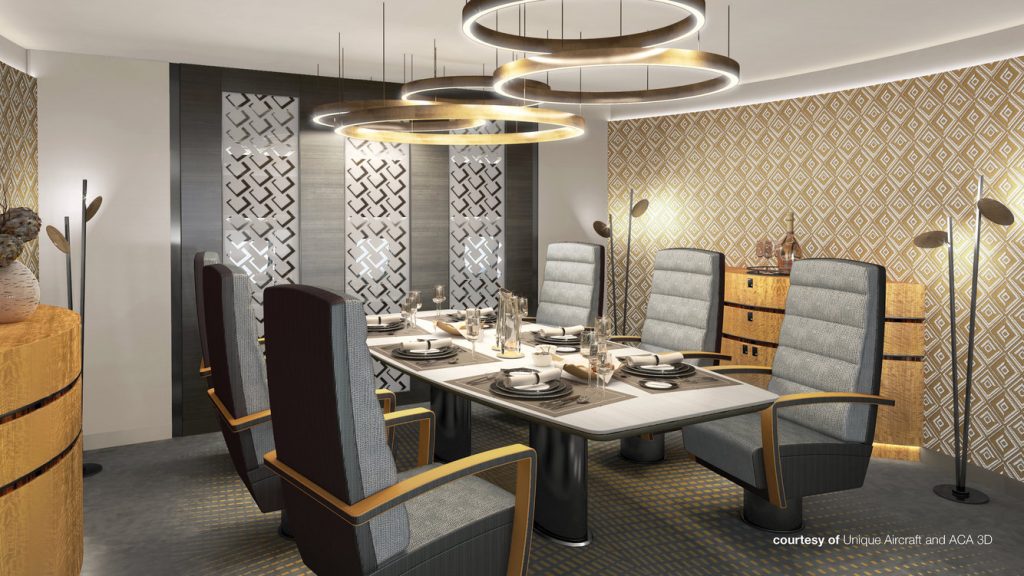 A third concept by Unique Aircraft Design showcases rich colors of gold and grey and features a modern luxurious entryway, open lounge, dining room, office, master bedroom and master bath.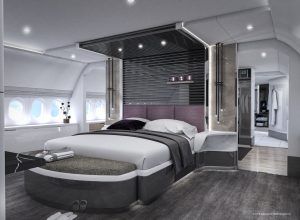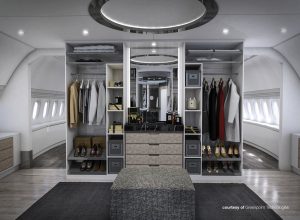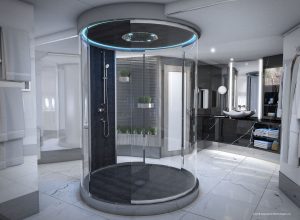 The cost is right around $400M, before custom interior costs. The BBJ 777X to slated to enter service in 2020 or 2021.