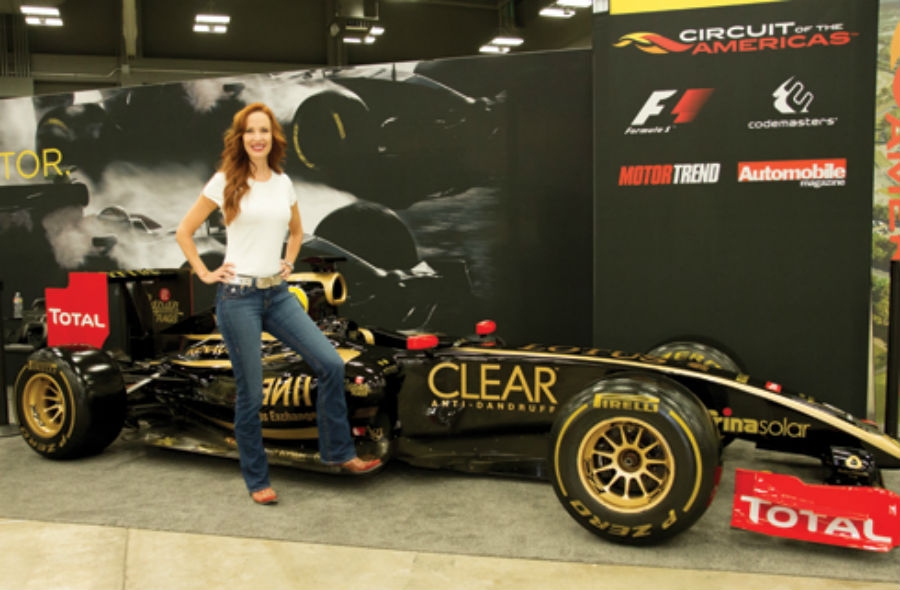 How do you increase your sphere of influence — and make an impression that no one will forget?
In just its first year of operation, Charlie Bravo Charter proved that nothing is out of reach by beating out several heavyweights to become the exclusive aviation charter service of the Circuit of the Americas. With a team of experts and a tenacious CEO, Charlie Bravo Charter will transport thousands of VIPs on over 30 helicopters to and from the premier Formula 1 race this November. Roundtrip flights will take only minutes between the track and several helistops around Austin, bypassing all automotive traffic and delivering patrons in style. On November 18th, in the middle of Texas, a helicopter will land at or depart from the Grand Prix every 60 seconds.
Now that's a big impression.
CEO René Banglesdorf is comfortable with a grand entrance. She became the first aircraft dealer to gain woman-owned business certification when starting Charlie Bravo Charter's sister company, Charlie Bravo Aviation, a few years ago. Charlie Bravo Aviation is now an industry leader in the purchase and sale of private aircraft. With a staff of trained aircraft specialists who can facilitate every aspect of aircraft transactions, Charlie Bravo Aviation truly lives up to the company's slogan, "We push tin."
But it's not just any tin. Charlie Bravo Aviation prides itself on finding the aircraft that best matches the customer's mission. From turbo prop to heavy jet, King Air to Gulfstream, Charlie Bravo knows their planes and helicopters inside and out and makes sure they can exceed the customer's every need. And with an international network, no private aircraft is out of reach.
René Banglesdorf works tirelessly to keep her companies independently minded, drawing on a vast skill set that includes publishing, high-tech, and foodservice ventures. In her free time, she serves the community as a board member of both The Sky Hope Network, which mobilizes private aircraft to assist in disaster situations, and Phoenix Arising, an organization that provides aviation-oriented youth programs.
"I would never be satisfied working in just one aspect of the industry," she says. "To do my job effectively, I need a complete understanding, top to bottom, of how the aviation industry works and how it affects the lives of others. As the CEO of two businesses, I get to be involved in everything from presentation to implementation of our practices. In my volunteer service, I see firsthand how important aviation can be for building community and supporting the local economy."
An ardent supporter of the aviation industry, René Banglesdorf is aligned with the No Plane No Gain advocacy group, where she extols the importance of business aviation as a competitive differentiator for companies both large and small. Want to make an impression of your own? Reach more people by being there. Charlie Bravo Charter and Charlie Bravo Aviation can get you where you need to go.