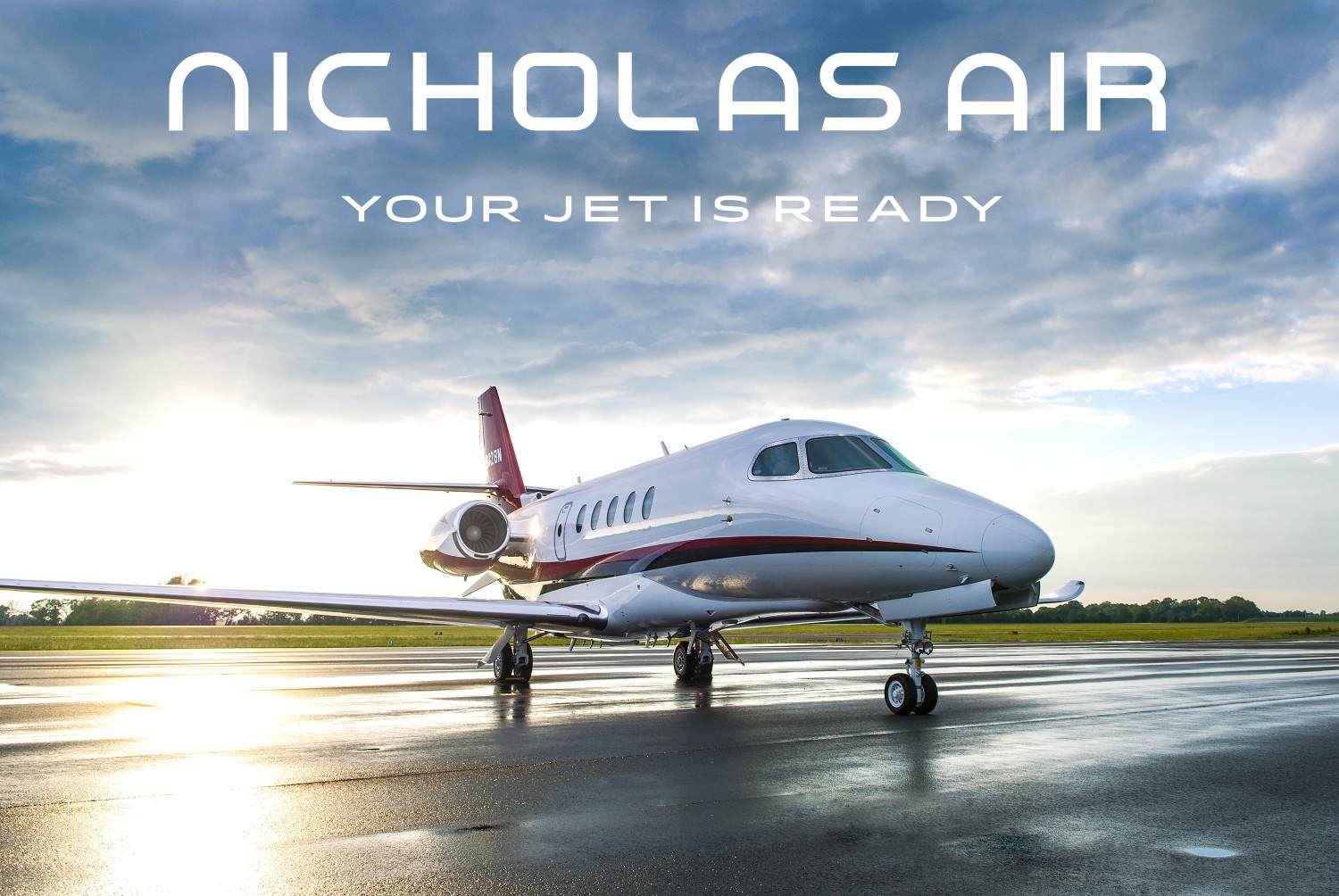 NICHOLAS AIR is one of the most innovative and well-respected providers of Jet Cards, Jet Lease and Jet Share (Fractional Ownership) programs in North America. Their privately-owned fleet features only the safest and most efficient aircraft on the market today. The five year or newer fleet is always in motion and serves an extensive service area, including the United States, Canada, Mexico, and the Caribbean.
NICHOLAS AIR provides efficient and flexible private air travel programs for a refined group of members. A NICHOLAS AIR membership is only available through a member referral. If you do not have a sponsoring member, a small number of memberships can be obtained through their Club Committee by submitting a short biography. You will be notified with a letter of acceptance approving your membership into one of the Private Jet Programs.
To meet the needs of their individual and corporate clients, NICHOLAS AIR has developed a variety of programs that maximize return on travel dollars, ensure passenger comfort and safety and demonstrate a commitment to customer convenience.
JET CARD PROGRAMS | 15 to 60 Hours
The BLUE Jet Card is a pay by the hour card designed for members who plan to fly in one aircraft type for most of their travels, but allows access to the entire fleet, with the ability to interchange as needed. The RISE Jet Card is a deposit based program designed for members who plan to interchange often between aircraft types. A Jet Card provides convenient access to the entire fleet and is perfect for anyone who flies less than 60 hours per year.
JET LEASE PROGRAMS | 100 to 200 Hours 
A NICHOLAS AIR Jet Lease program provides access to the entire fleet with a monthly payment system. You gain the same financial flexibility as aircraft ownership, without the hassle, and its ideal for those who fly more than 90 hours per year.
JET SHARE PROGRAMS | 100 to 300 Hours 
A NICHOLAS AIR Jet Share program allows the benefit of owning an asset in one of their jets, at a fraction of the cost, without the hassles of whole aircraft ownership. Jet Share is ideal for anyone who flies over 100 hours per year and desires the depreciation benefits of owning an asset.
Allow NICHOLAS AIR to take care of all of the complexities of flight operations and regulatory compliance. They recruit, hire, and train your crew, while you enjoy reduced annual operating expenses, and the ability to generate revenue with their dry lease pool.  Your aircraft will always be ready to fly when and where you want to go.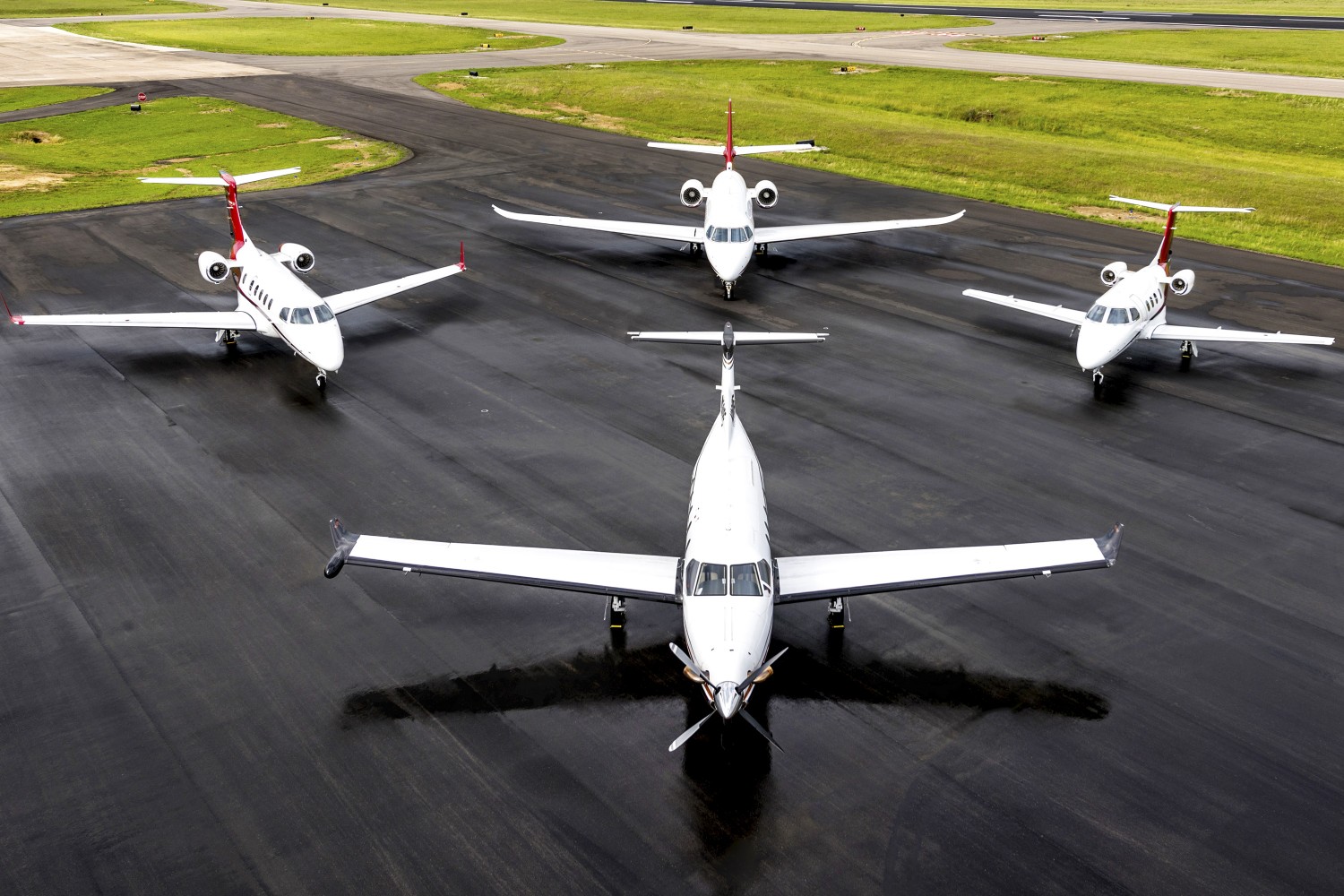 The most modern fleet in the industry means savings are passed to their members.
NICHOLAS AIR members enjoy the flexibility of selecting the specific aircraft type to meet their unique travel needs. They choose seamlessly from a new fleet of Pilatus PC-12s, Phenom 100s, Phenom 300s, and their newest addition to the fleet, the Citation Latitude. Aircraft in the NICHOLAS AIR fleet are replaced after five years of service, ensuring members enjoy peak reliability. This practice also keeps NICHOLAS AIR at the leading edge of aviation technology, where modern logistics and efficient jets keep their operating costs low and their exclusive Blue Jet Cards attractively priced and interchangeable across aircraft types.
The Pilatus PC-12 has gained a reputation for outstanding versatility, performance, reliability, and operational flexibility–it's simply in a class of its own. One of the most popular business aircraft on the market today, it offers high tech operations as well as elegance and amenities. Seating up to 8 passengers, it also offers a large cargo door, allowing you to take oversized items. NICHOLAS AIR is the only provider offering the Pilatus PC-12 in a Jet Card format.
The Phenom 100 is an entry-level jet with next generation technology that brings a whole new definition of style, comfort, and performance to the light jet industry. Offering speed and luxury, seating for up to 8 passengers, the Phenom 100 boasts a larger cabin, windows, and the largest baggage compartment in its class. From a cost per mile stand point, the NICHOLAS AIR Phenom 100 program costs less than any turboprop or jet program in the industry, while getting you to your destination an average of 45 minutes faster.
The Phenom 300, and its aerodynamic design, is redefining the light jet segment. It is arguably the most innovative private jet available with seating for up to 9 passengers. Delivering best-in-class performance, the Phenom 300 can take-off from challenging airports at high elevations and hot temperatures. It has a spacious and luxurious cabin designed by BMW with the largest baggage compartment in its class.  From a dollar to dollar comparison, a NICHOLAS AIR Phenom 300 program is over 25% less than that of comparable jet programs.
The Citation Latitude, the newest addition to the NICHOLAS AIR fleet is a jet built for comfort.  At 6 ft. tall and 6 ft. wide, the Latitude cabin offers room to stretch your legs. This aircraft offers the most spacious and elegant environment in its class of mid-size jets with coast to coast range.  Thanks to an ultra-quiet cabin with only a 6,000 ft. cabin altitude at 45,000 ft. you are able to experience less travel fatigue.  NICHOLAS AIR is able to offer remarkably low hourly rates compared to any other mid-size jet and is the only company to provide a jet card membership program in the Citation Latitude.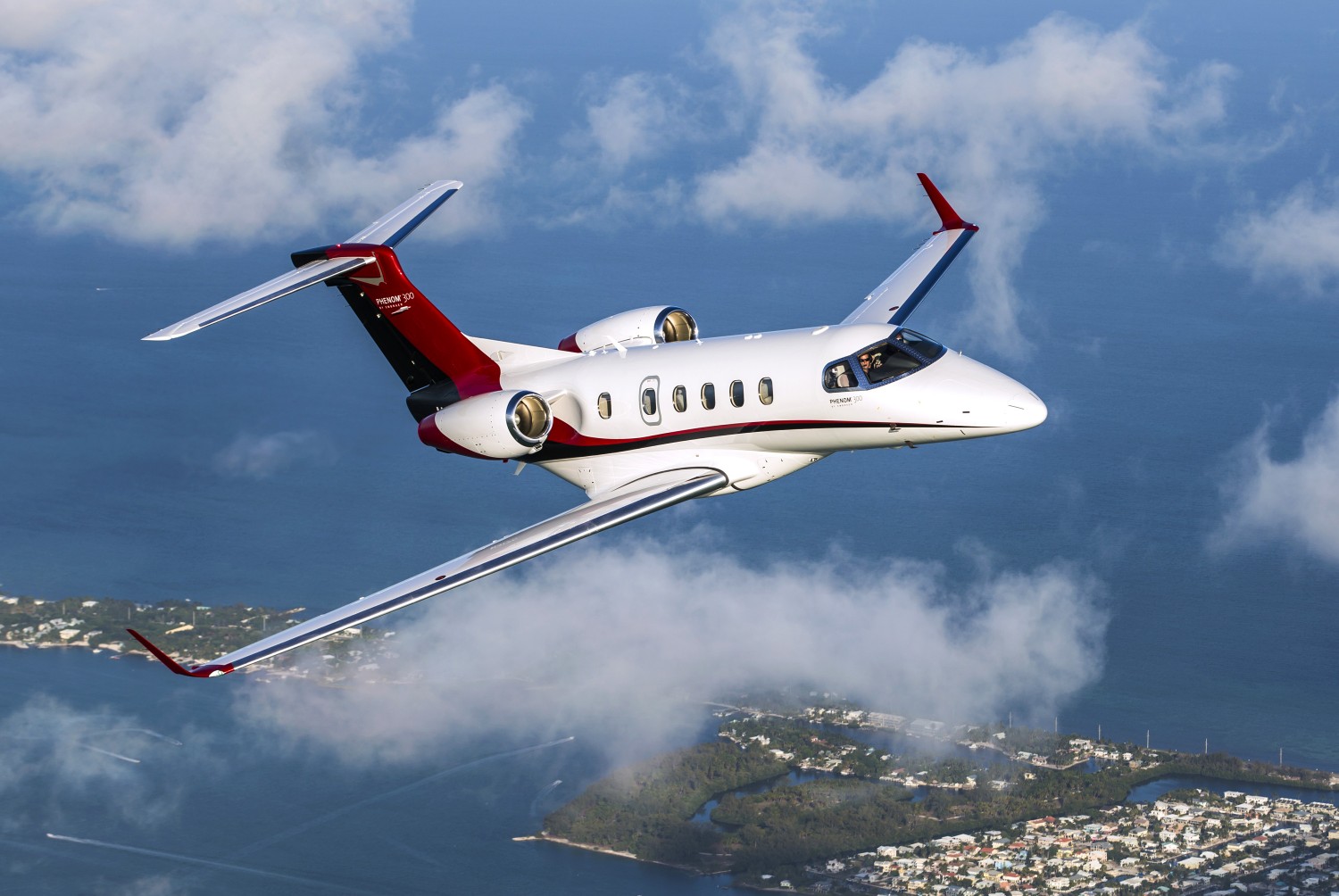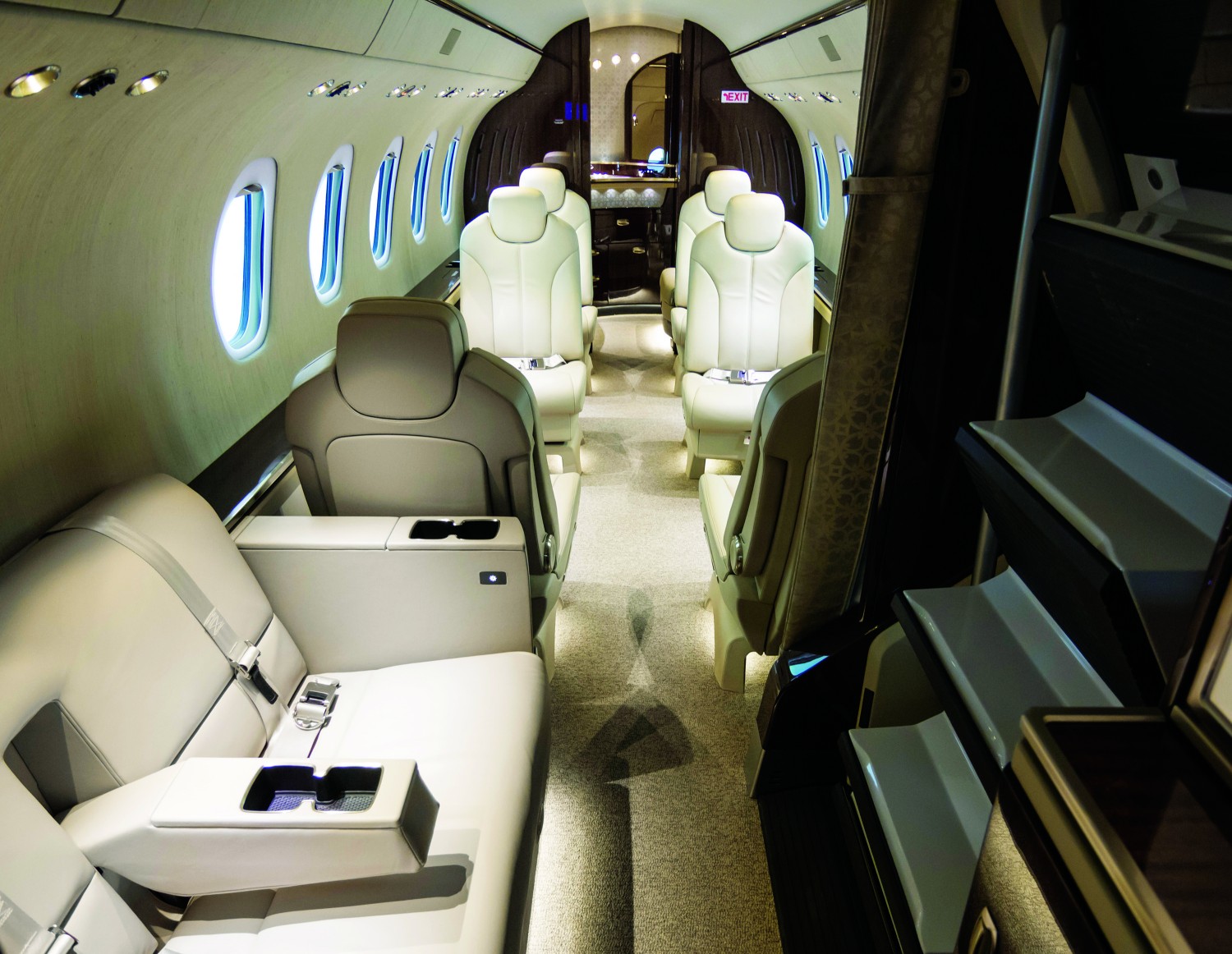 Trust the Aviation Experts &
Discover the NICHOLAS AIR Difference
NICHOLAS AIR guarantees 355 days a year of availability, and they have never left a client without an aircraft. Providing access to more than 9,000 airports across the country, members arrive much closer to their actual destination, saving valuable time. Accident-free since day one, NICHOLAS AIR is registered with the three leading independent aviation safety audit organizations. All pilots are employees of the company and have an average of 7,500 flight hours and receive rigorous training that far exceeds the industry standard. For the most discerning travelers, NICHOLAS AIR provides not only safe travel, but an exceptional private aviation experience.
To learn more, visit www.nicholasair.com, follow them on social media, or call 866-935-7771 to speak with a private aviation expert.