Imagine a beautifully-appointed vintage yacht with its rich mahogany finishes, brass detailing and navigational charts that evoke seafaring adventures of long ago.
Wouldn't it be amazing if you could enjoy that same high seas atmosphere while traveling by private jet? Eddie Sotto, President and Experiential Designer for SottoStudios/LA thought so, too. So he collaborated with Embraer Executive Jets to transform their flagship Lineage 1000E into the ultra-custom Skyacht One™. From a design perspective, it answers the question, "What if a yacht could fly?"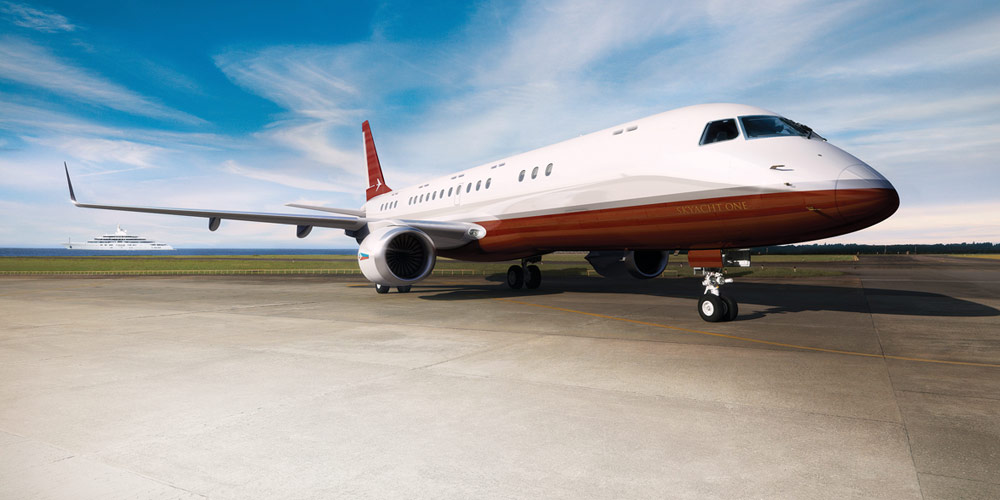 The first thing you notice about Skyacht One is its exterior which is clad with faux mahogany to mimic the hull of a ship. Once you're on board, it's easy to forget that you're on an aircraft. There's a chartroom with an Italian marquetry mural that looks like it dates back to the age of exploration. When was the last time you saw armillary spheres and Cellarius charts on a jet? Probably never. The galley is fitted with British campaign-style furnishings, right down to the appropriate brass accents, and the master suite is tucked behind a secret door. Both the conference room and main cabin sport brass-bezeled windows and mahogany "trusses" that suspend the inlaid paneling. Sotto even added vintage furnishings from Italian designer Piero Fornasetti to continue the seafaring theme.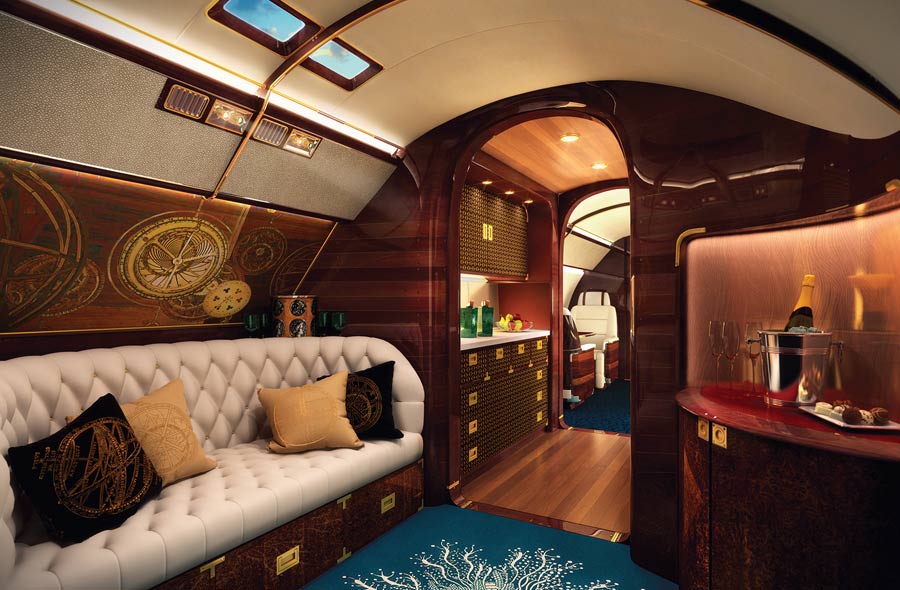 "We live in a bespoke world, why not push the envelope of ultra custom?" asks Embraer's Vice President of Design Jay Beever. "Our new Lineage is our first 'canvas' for designers. Skyacht is only one example of that potential." Sotto, who is used to creating one-of-a-kind experiences for Ferrari, Aston Martin and Disney, felt that private aviation was ripe for his story-driven approach to luxury. With one look at his Skyacht One, it's easy to see that he just might be right. The sky's the limit.