Ensuring that clients receive a world class, private aircraft experience is what Skyservice Business Aviation consistently delivers. Clients can expect safety and service excellence throughout their journey.
Skyservice anticipating launch of second Toronto FBO
This fall (2019), Skyservice Business Aviation proudly anticipates the opening of its second Toronto facility, and Canada's newest FBO. It is the first new construction at Toronto Pearson International Airport in 17 years, and will feature both hangar and FBO facility with a full-service, luxurious passenger lounge, and modern business centre.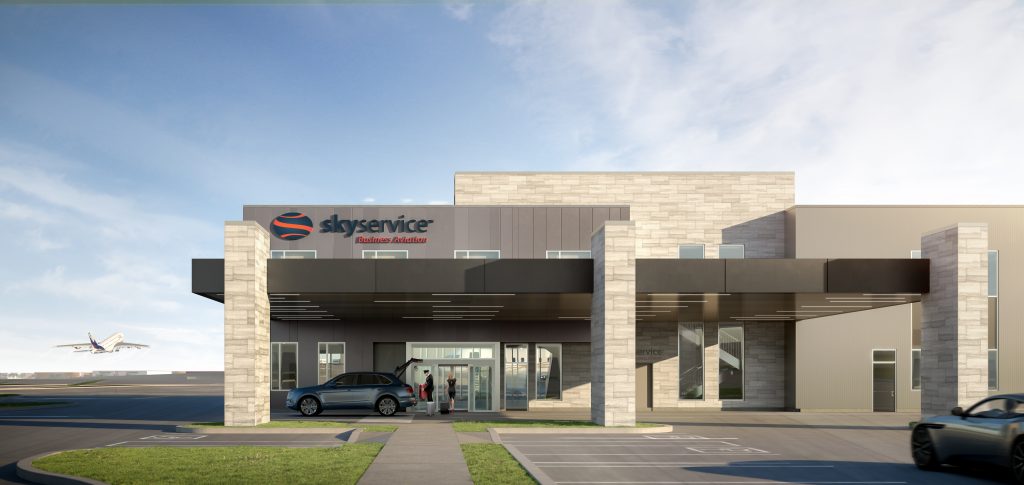 A state-of-the art facility
"It's exciting to watch it be built from the ground up. It features 90,000 sq.ft. of hangar space, and 20,000 sq. ft.dedicated to lounge area and corporate offices. It's located minutes away from major highways 401 and 427, which provides better access to Pearson's main terminals.  It will boast a beautiful view of runway 06R/24L," says Emlyn David, President & CEO of Skyservice Business Aviation.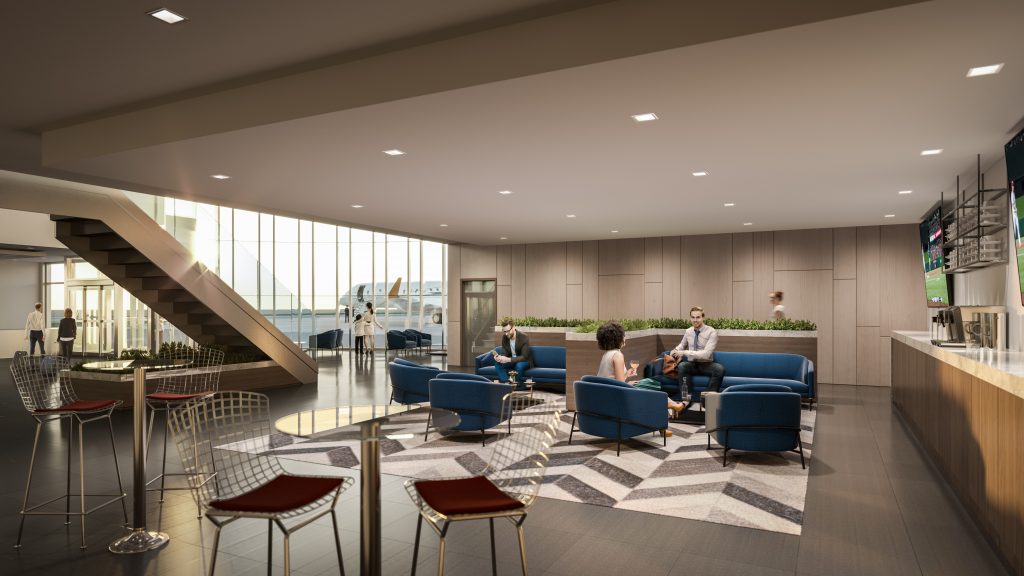 Premium amenities include a warm and inviting pilot's lounge, valet car area, 1,700 sq.ft boardroom, and smaller modern offices available for meetings.
"We are thrilled to offer our customers and future clients an opportunity to have guaranteed hangar space and to utilize our new FBO, which was designed specifically with them in mind."
Skyservice Business Aviation Canadian history
As the new facility enters the final phases of completion, David reflects on the humble beginnings of Skyservice and how it's grown to become Canada's leader in business aviation. "The organization was founded in Montreal in 1986. Our head office is located at the Toronto Pearson International Airport. We have a unique position in the Canadian market, with four Fixed Base Operations (FBO's) located in Toronto, Montreal, Calgary, and Ottawa. We're anxious for the opening of our second Toronto FBO. In addition to the FBO's, we are in a unique position as all of our facilities offer a full range of business aviation services including aircraft management, aircraft charter, aircraft maintenance and aircraft sales & brokerage." says David.
Skyservice is an authorized service facility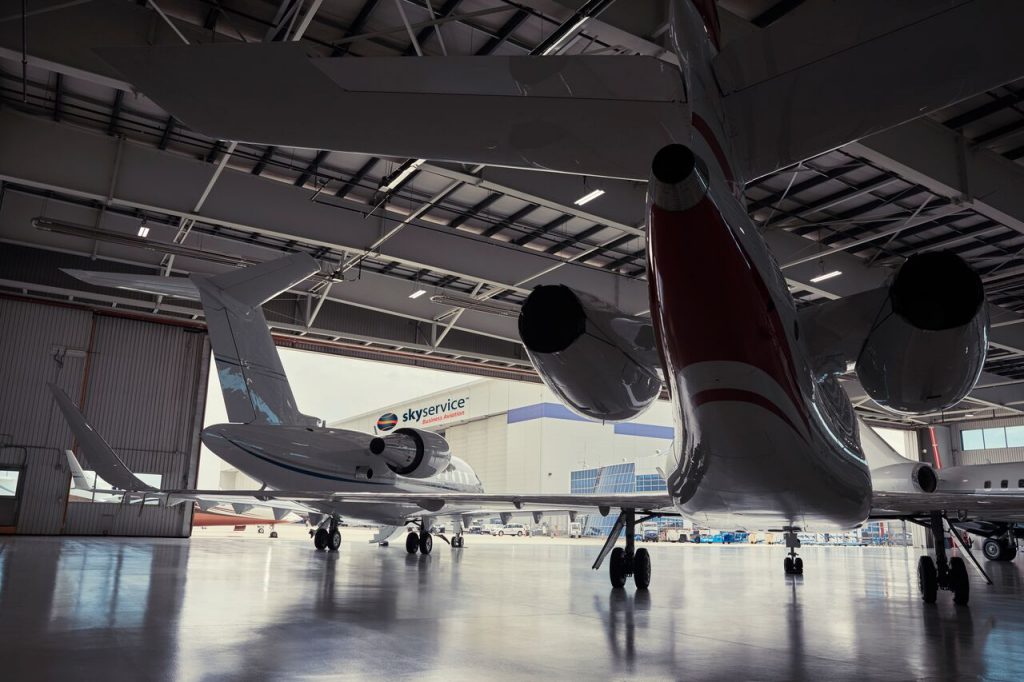 Skyservice also offers business and commercial aircraft owners and operators the best technical services and is the authorized service facility in Canada for many Original Equipment Manufacturers (OEM's), including Bombardier, Gulfstream, Dassault/Falcon and HondaJet. As an authorized service facility for these manufacturers, Skyservice performs maintenance and warranty services through its maintenance group for not only their own managed aircraft but other fleets as well.
Looking ahead
As the needs of the aviation industry continue to evolve, there are many opportunities for growth. As an organization, Skyservice is well positioned to be part of the next evolution. "The new FBO is a reflection of our achievements, and commitment to our customers. Worldwide, it is a very healthy market today. The new facility will further enable our growth." Mr. David concluded.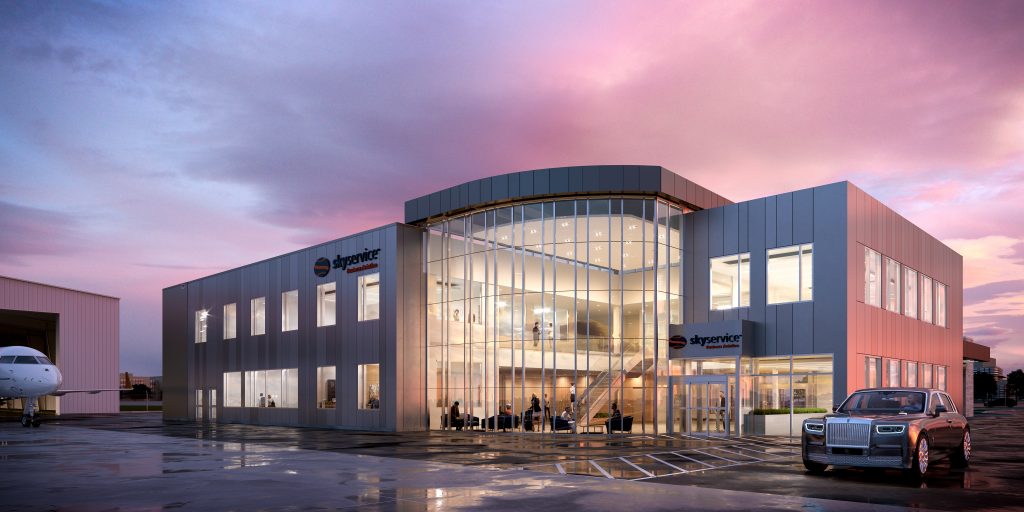 For more information, visit www.skyservice.com