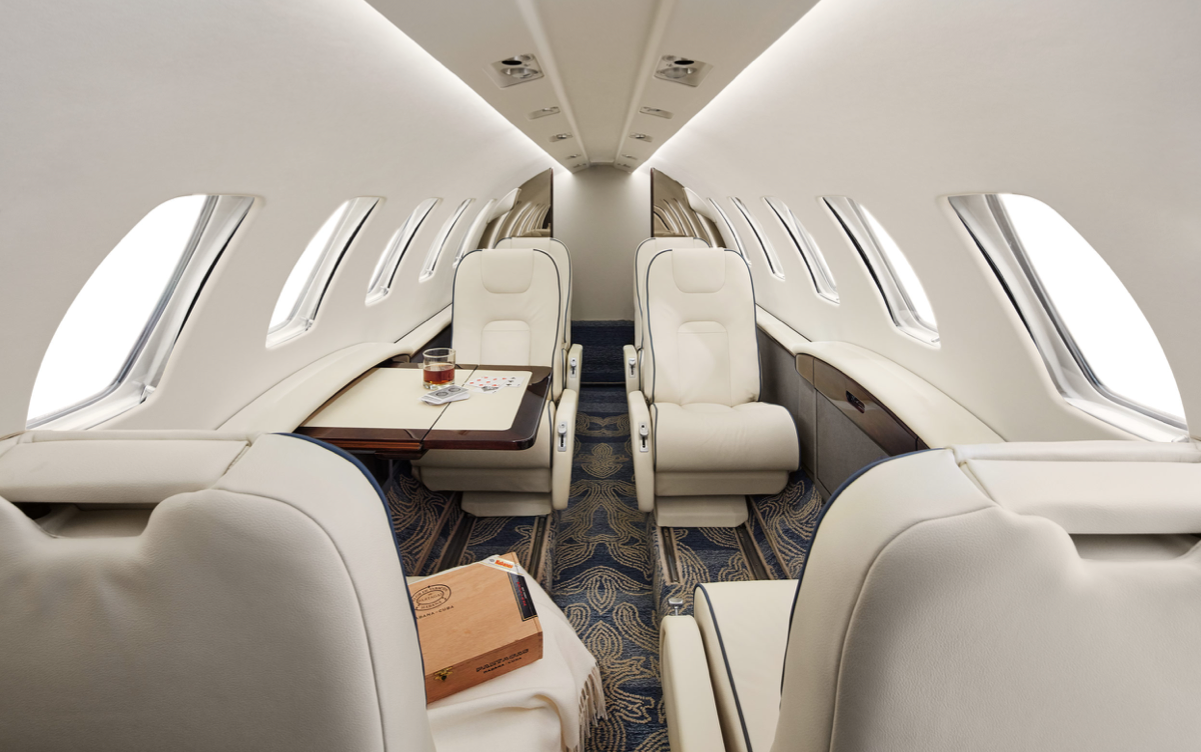 Chicago-based designer Frank Ponterio and his team at design studio HQ work mainly in residential projects, but when a close golfing buddy invited him to change the lackluster inners of his Cessna Citation CJ2+, Ponterio jumped at the chance, realizing soon that the plane would need a complete strip-down and refurbish. There was one catch—the work must complete within the challenging timeframe of 30 days.
Using a custom-dyed wool rug for aviation by Scott Group Studio as inspiration, Ponterio created a unique, luxurious and masterful interior arrangement in the process.
Designer Frank Ponterio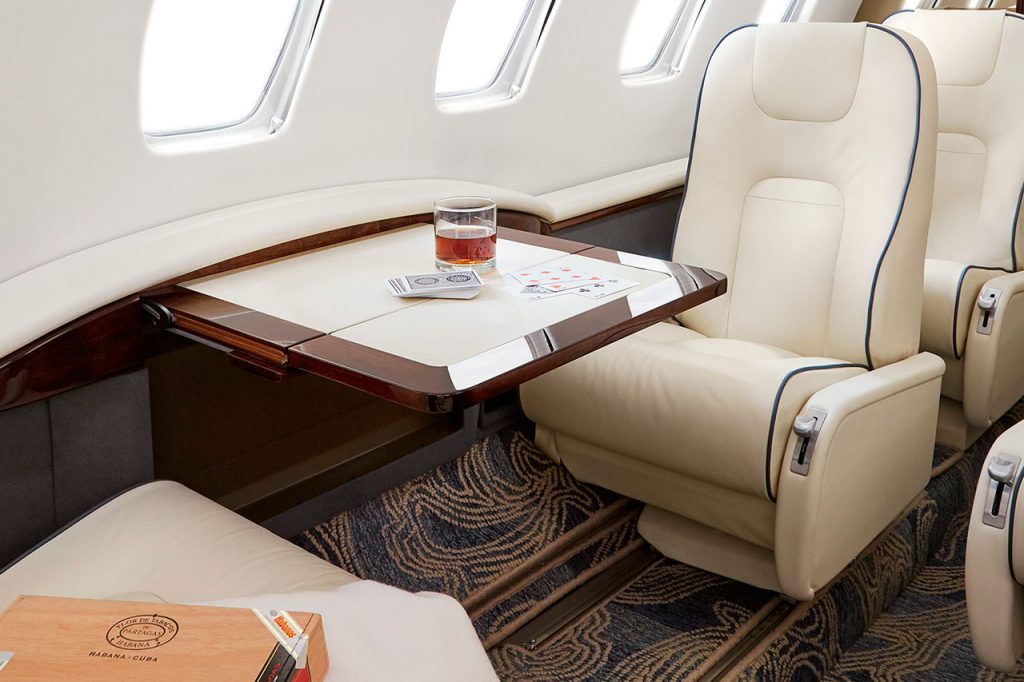 Frank Ponterio is a design firm that specializes in interior architecture, historic preservation, interior design, and product design. The company has received numerous awards with product lines crafted for Arteriors, Lee Jofa, Avrett, and Clarence House, among others. Ponterio and his team's artistry has been highlighted in publications such as House Beautiful, Architectural Digest, Traditional Home, and Elle Décor.
30-Day Cessna Mission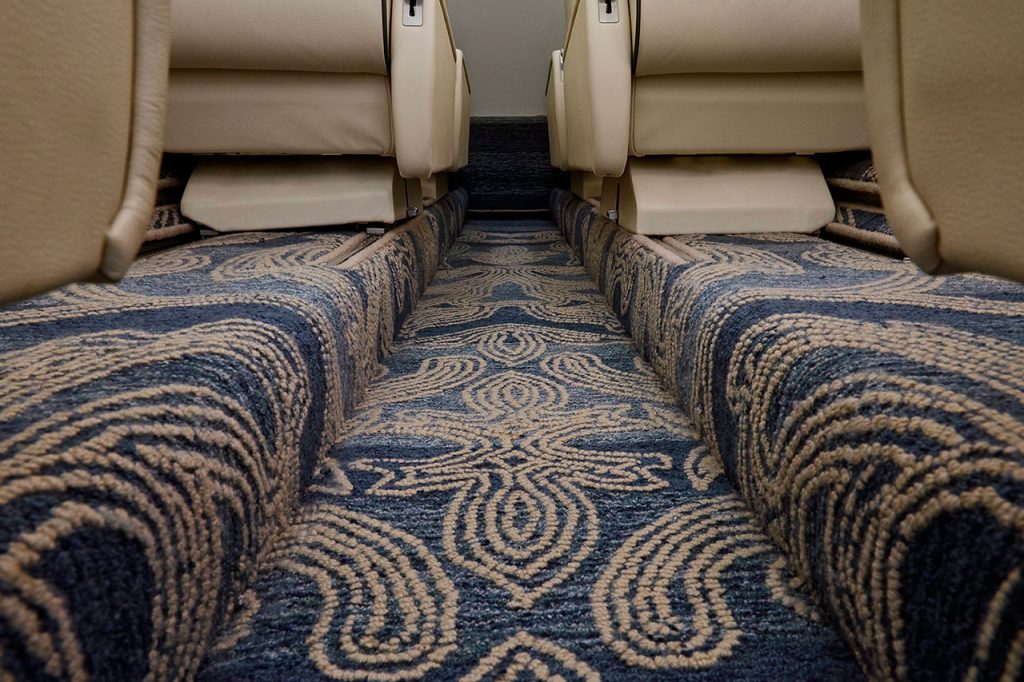 Once Ponterio realized a complete overhaul of the Citation CJ2+ was in order, the fuselage was taken down to its bare core as the team set out to meet the 30-day deadline. Scott Group Studio reinterpreted the wool rug for aviation which provided the foundation for the rest of the cabin's new look. Ponterio wanted the space to be given the love as any home design, stating, "A passenger notices everything; your audience in a private jet is a captive one. That's why, as a designer, you have to pay attention to every detail."
Interior Upgrades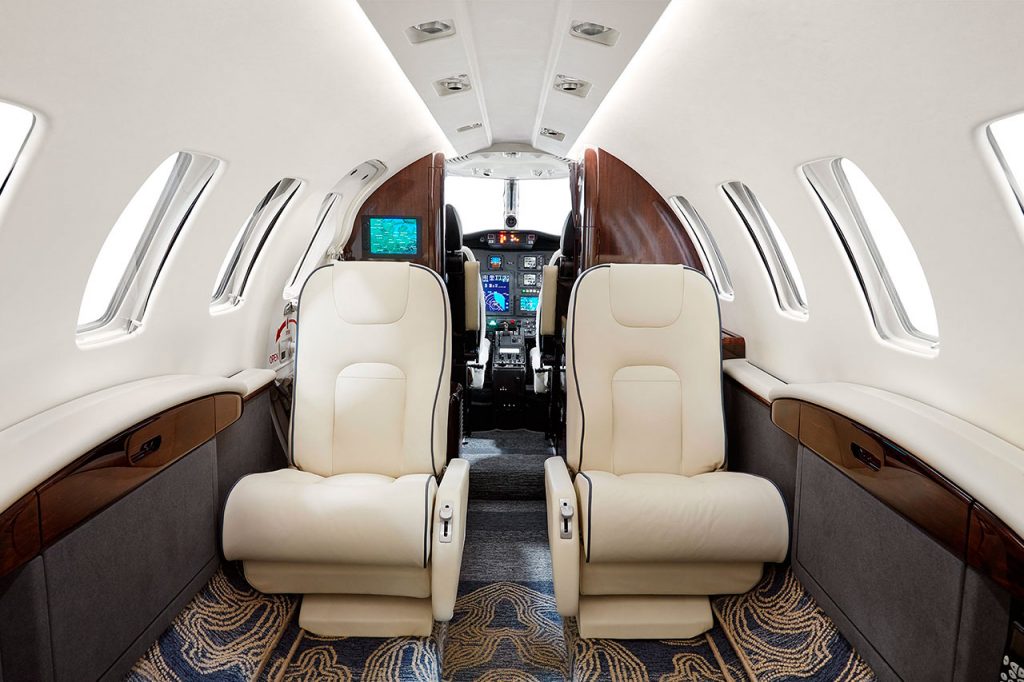 Drawing from the blue and beige contrasts in the rug, Ponterio brought in soft, creamy white leather aircraft seats from Townsend. Garrett Leather delivered a custom navy trim as blue/grey textured fabric adorned the lower cabin walls by Holly Hunt. A leather headliner and high-gloss mahogany millwork helped to create the unique flow of the custom interior, with Alicia Adams alpaca throws adding even more to the extravagance of the cabin. Aside from the interiors, all avionics and electronics were updated as well.
Scott Group Studio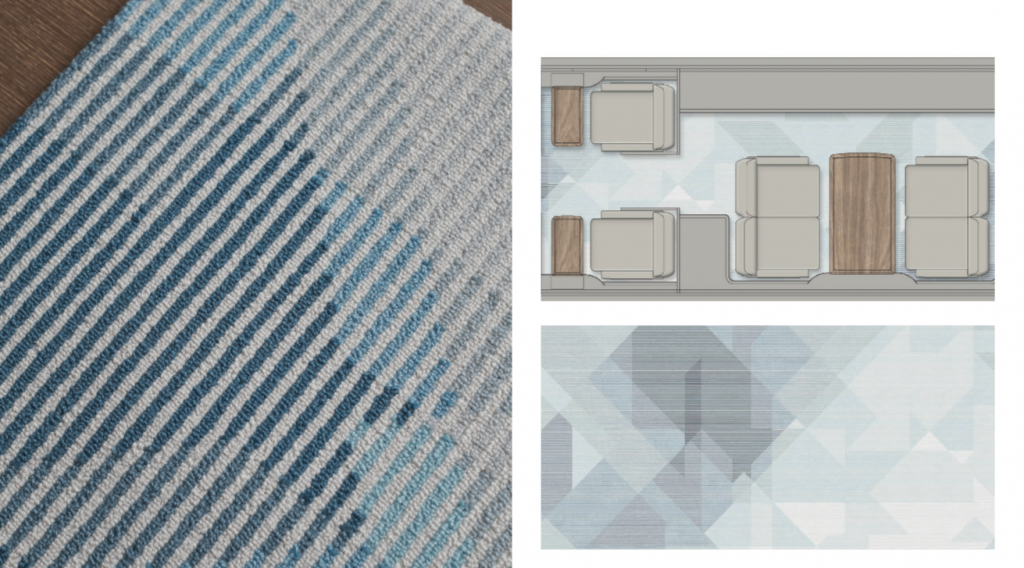 The Cessna project was just one of many designs that Scott Group Studio has in its resume. Their newest collection of rugs for aircraft is the Boreas collection. Being inspired by the wild nature of the wind, the collection boasts striking twists and turns with curves that follow the natural and varied flow of wind itself. With the ability to alter landscapes and form terrain, the power and force of wind is harnessed in the breathtaking new collection.