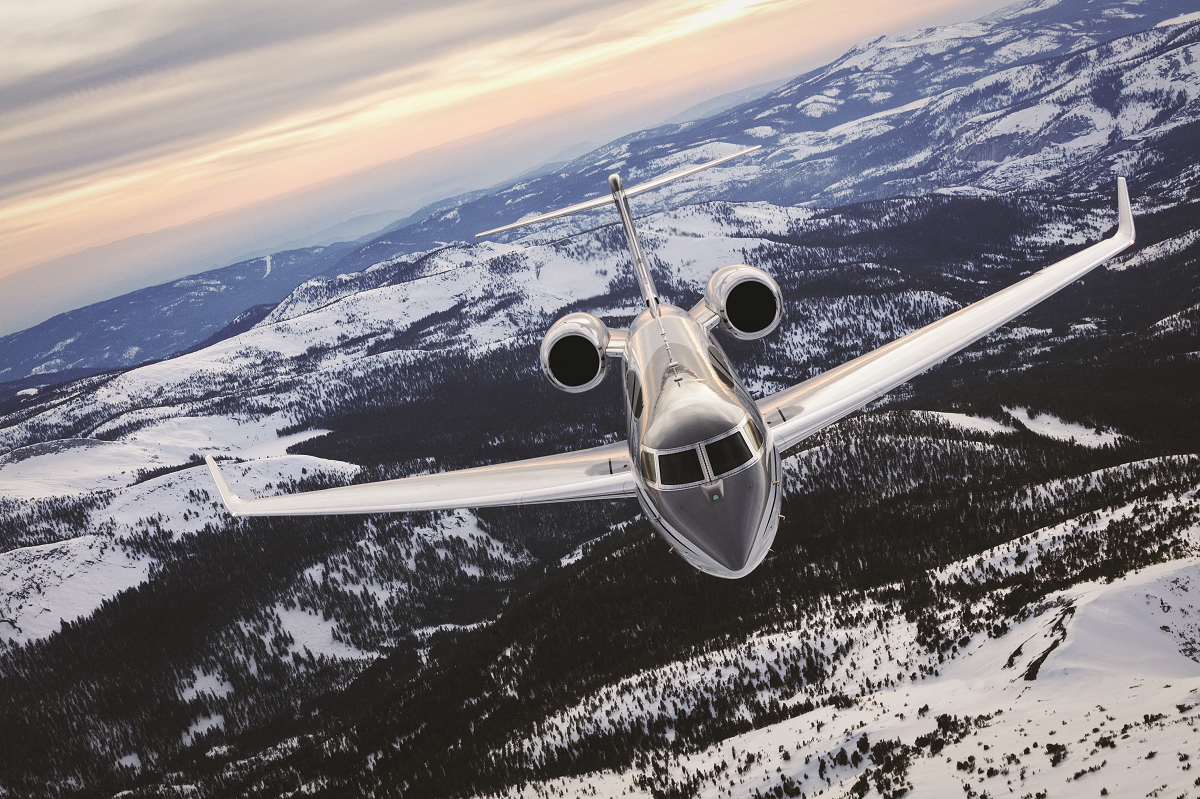 A new year brings a whole new crop of private aircraft for sale. After visiting NBAA in Orlando and chatting with some of the premier manufacturers in the world, we have compiled this list of every new plane that should be on a buyer's radar in 2019. From stunning new jumbo jets from the biggest names in the business to several innovative and efficient smaller planes hitting production, this selection offers a little something for everyone. Whether you need a new company plane to ferry your entire executive team or just a light jet for quick family trips, this list is guaranteed to get your engine revving.
Gulfstream G500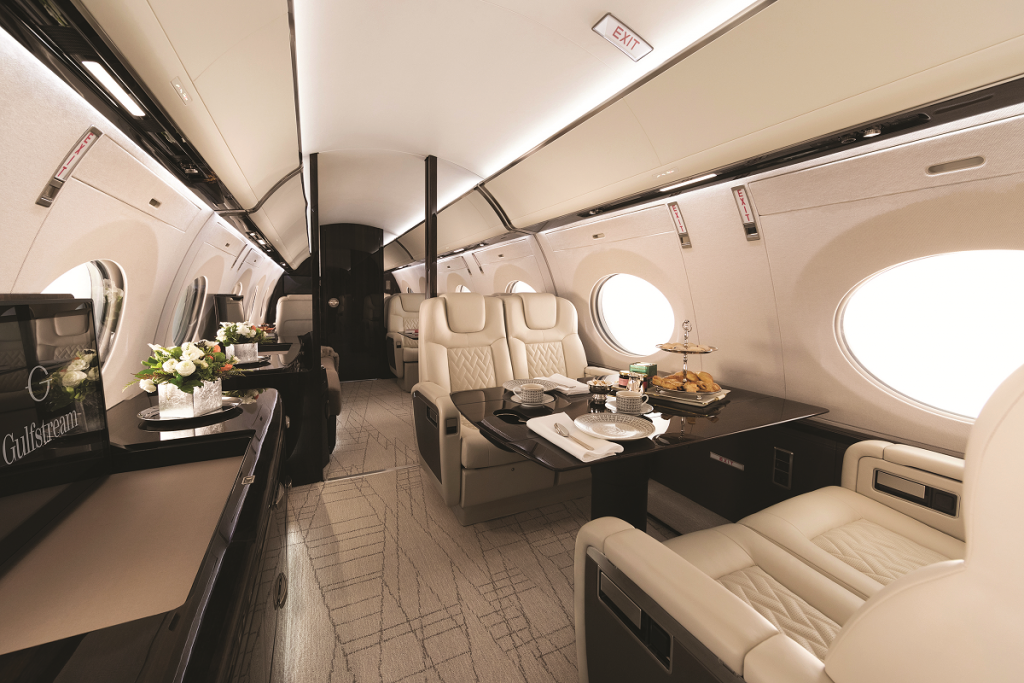 It's boom time for the business aviation industry, the market is brimming with innovative, expressive new models. At the pinnacle of the most technologically advanced civil airplanes ever designed, the Gulfstream G500 can fly several thousand miles just a few knots below the speed of sound. Not only that, this engineering marvel features the first active-control sidesticks in civilian aviation, linked by fly-by-wire flight controls that keep the pilots in ultimate control. We caught up with celebrated aviation photographer Laird Kay to get his take on the G500. Kay, who enjoys tarmac access to document Gulfstreams in all their glory, tells us, "The oversized long oval windows on Gulfstream jets are unmistakable and iconic. A window view photo from a Gulfstream is the ultimate plane geek humble brag. This jet is pure luxury, with every detail considered in its design."
Airbus ACJ319Neo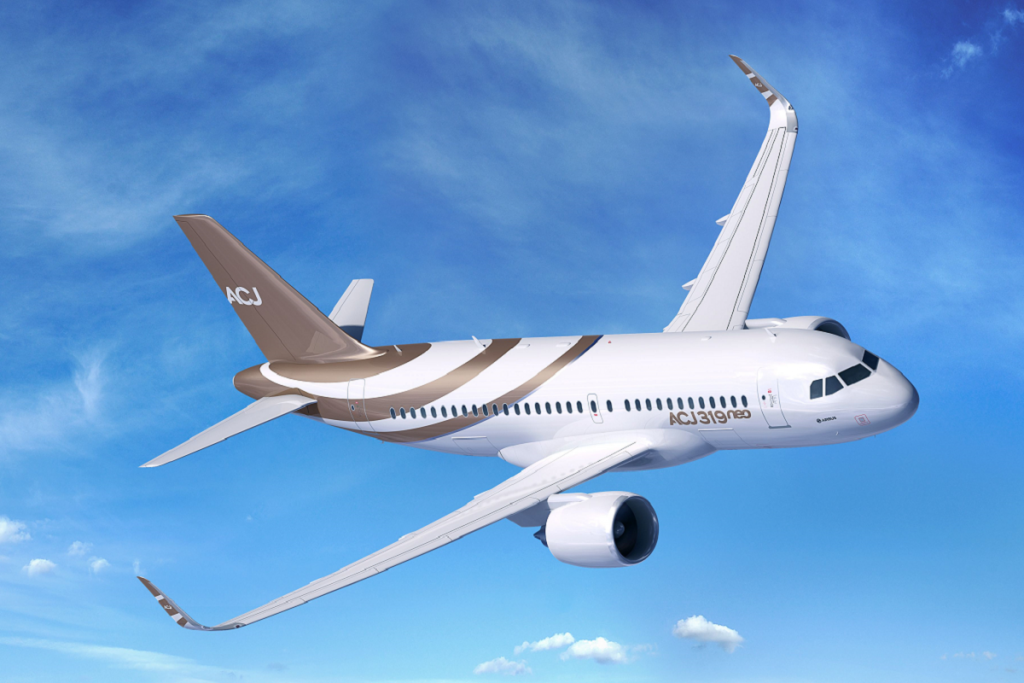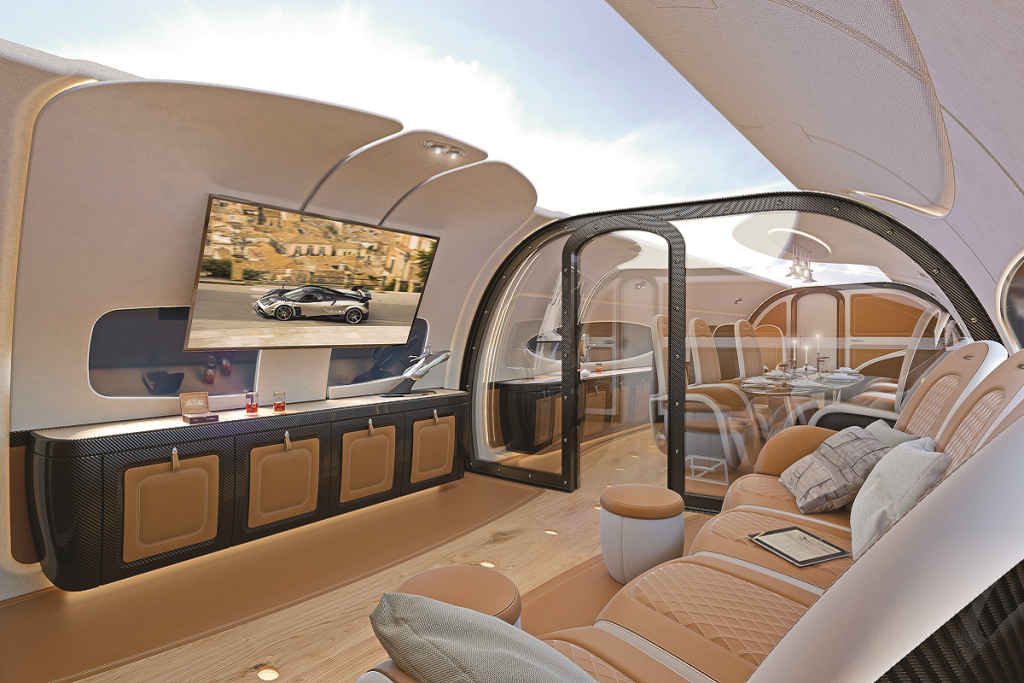 For NBA ballers who fly with an entourage, or just need extra legroom on long hauls, the ACJ319Neo affords a spacious interior for up to 22 passengers and boasts a 7-foot, 5-inch cabin height. With next generation engines in effect onboard, the cabin benefits from a calming white noise, as opposed to the high decibel, non-stop vacuum noise of the past. Using the frame of a commercial airplane, this is not the most elegant of jets on the exterior. This jet is all about size. Sophisticated smart interiors further promote an aesthetic that masterfully mixes luxury and minimalist design solutions. Private owners can outfit the plane however they see fit, with many options for the "home in the sky" concept.
Bombardier Global 8000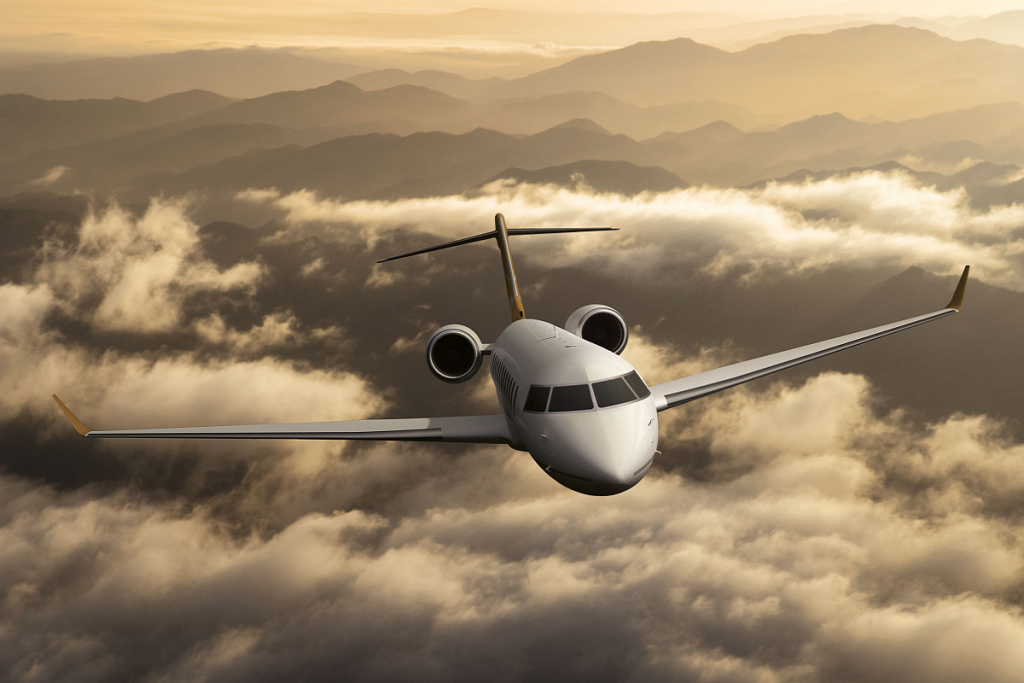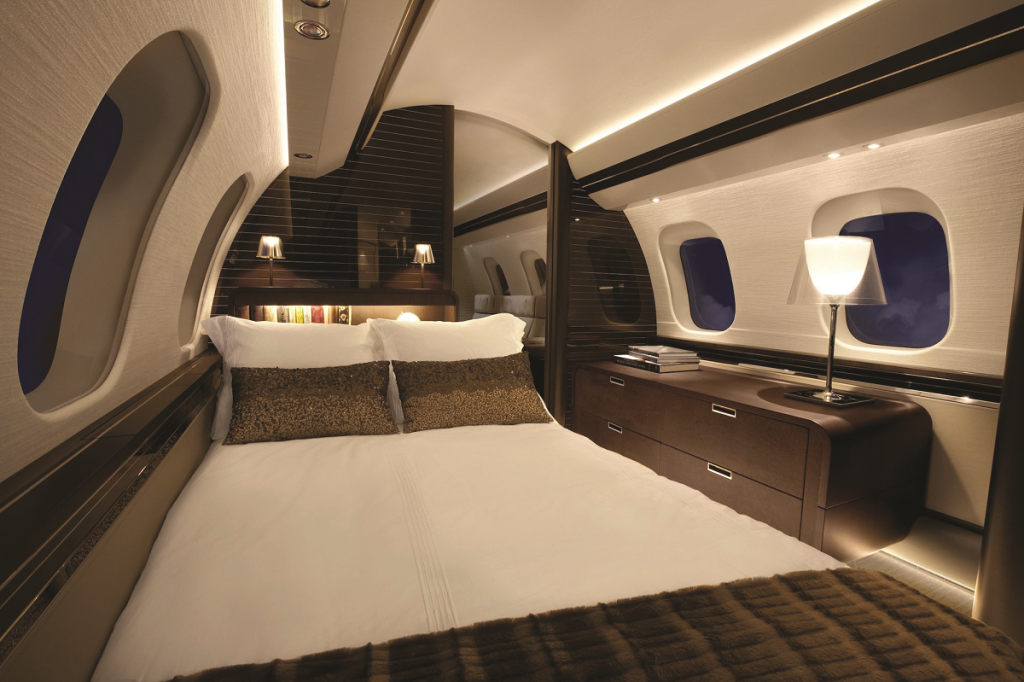 The Global 8000 is what Fortune 50 dreams are made of. A genre-defying cabin interior tailored to meet the lifestyle perks of the modern business elite. This state of the art business jet maximizes passenger comfort and productivity on long haul flights. With a range of 7,900 miles and top speed of Mach 0.925, it's the ultimate peak performance jet. Laird Kay says of his time aboard this jet, "The giant windows make the interior feel like you are floating on the clouds, and as someone who is over 6′ tall, it's a plane where you can stand up straight, as the ceiling height is 6'3."
Cessna Citation Hemisphere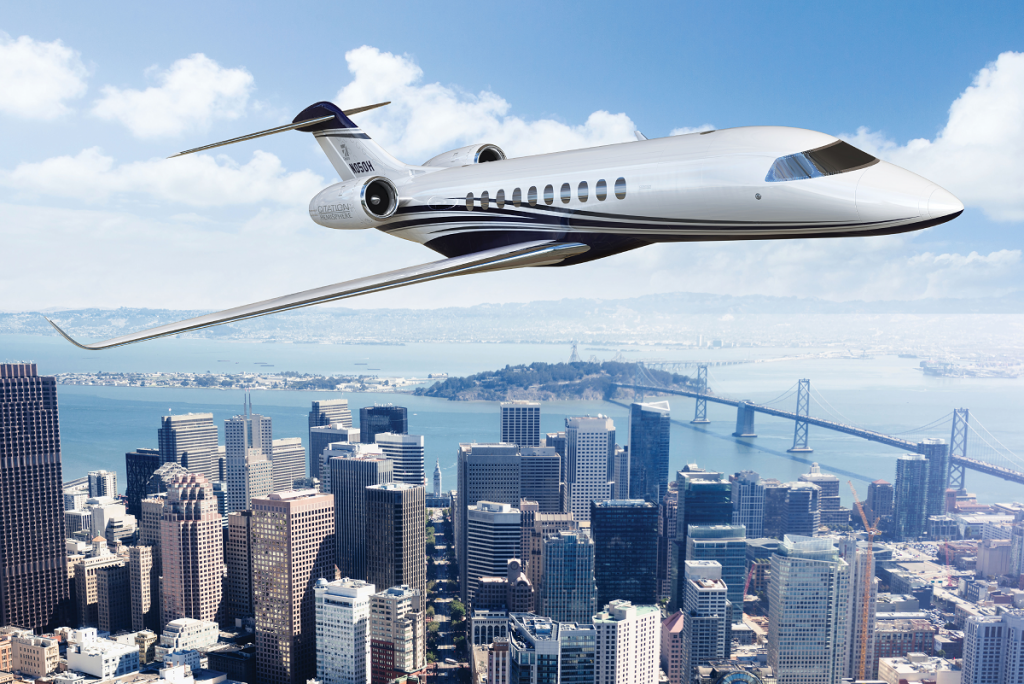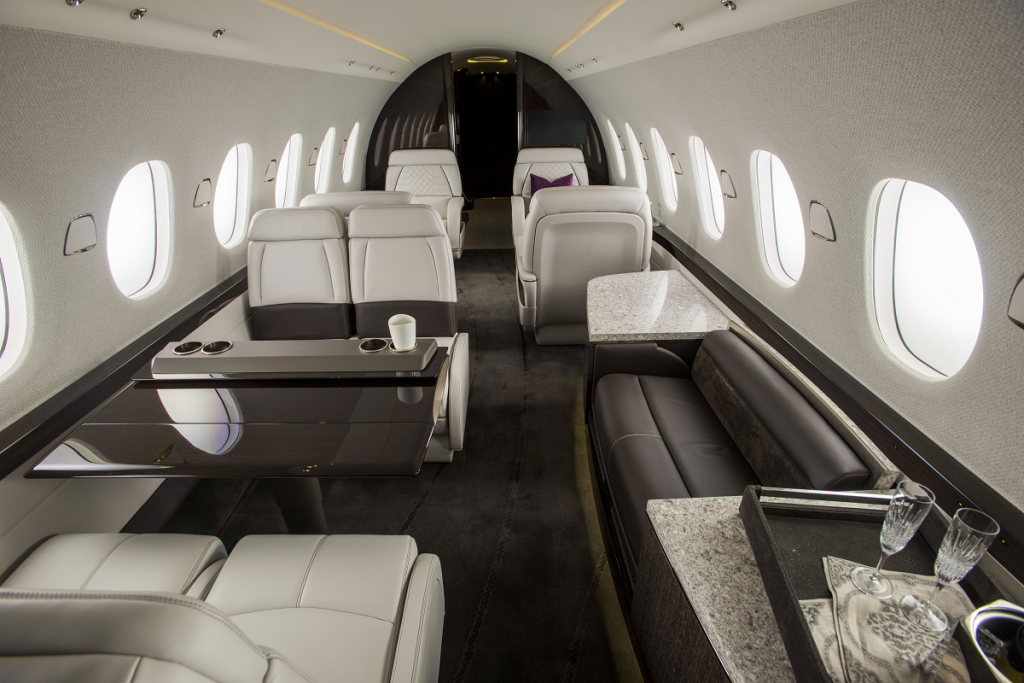 The Citation Hemisphere is a long-range business jet that will have the thrilling capacity to transport up to 19 passengers in its spacious cabin with a diameter of 102in, the widest cabin in its class. Fancy a plane with a skylight? The interior features a clever circular recessed ceiling panel with an LED light, giving the impression of a skylight. The aircraft is expected to make its first flight in 2019, and is expected to have an impressive range of 4,500 nmi and will be capable of travelling non-stop from Dubai to Johannesburg.
Embraer Lineage 1000E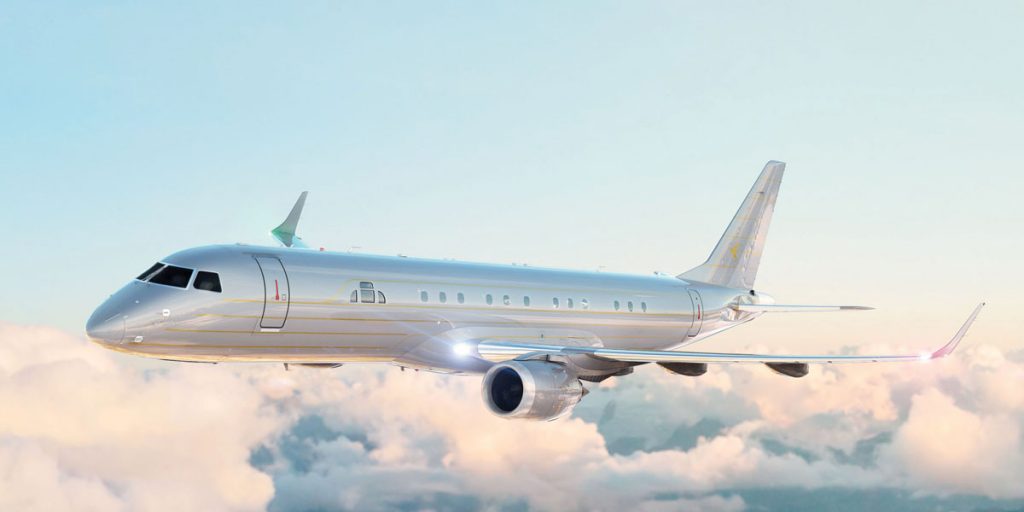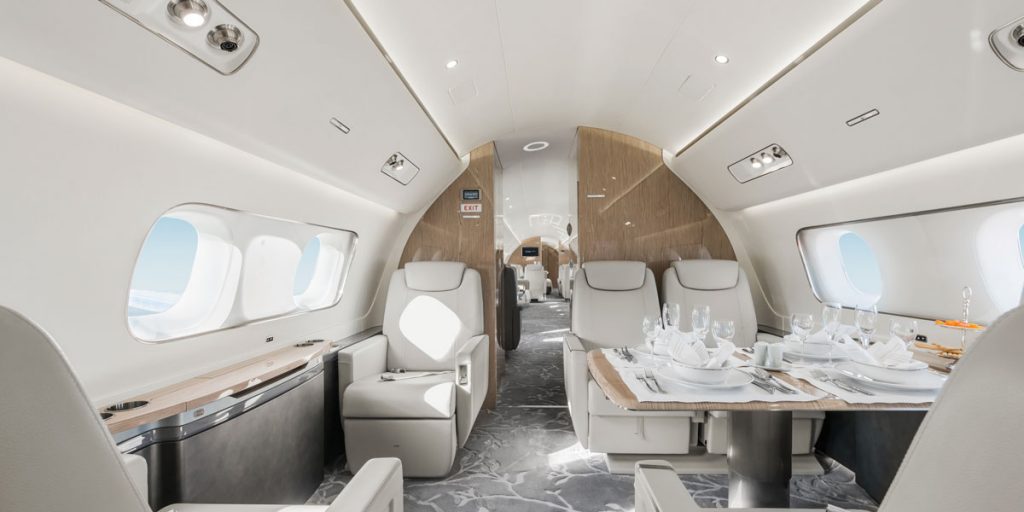 Our favorite aspect of the Lineage 1000E may be a neurotic one, a rare perk in the bizliner category: you can access to the rear luggage bay during flight. Embraer notes that the Lineage 1000E can have five distinct cabin zones for eating, sleeping, meetings, relaxing, offering a plethora of configurations including a large bed and walk-in shower. Most configurations currently keep a feeling of open space across interior, only tucking away the bedroom.