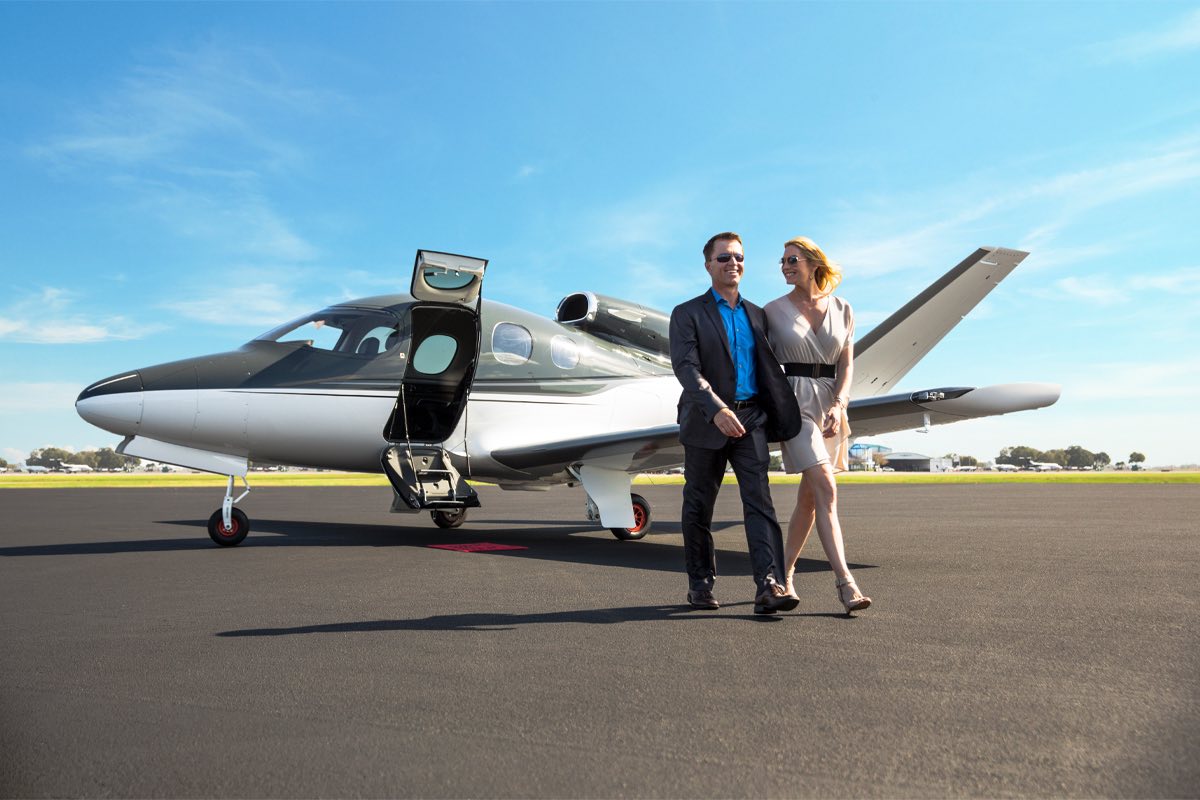 Convenience, comfort, flexibility, security, safety, peace-of-mind…these are the abundant benefits that private jet travelers have enjoyed regardless of their level of involvement in general aviation—from on-demand chartering to whole aircraft ownership. And, to a large extent, the benefits at the beginning of the list above have been the biggest focus. But today, safety and peace-of-mind certainly play an undeniably key role as we all continue to struggle with the global health crisis of COVID-19 and the challenges it presents, especially to business and leisure air travel.
Headquartered in Duluth, MN, with operation centers in Grand Forks, ND, Knoxville, TN, and McKinney, TX, Cirrus Aircraft is an innovative aircraft manufacturer with 36 years of aviation experience. Its innovation is not only evident in its intriguing and popular aircraft, including the SR22 and SR22T single-engine aircraft and the Vision Jet VLJ personal private jet, but the company's visionary approach, including the new VisionAir ownership management program, makes the full benefits of private air travel surprisingly accessible, and seamless, for owners.
Based on its ground-breaking Vision Jet aircraft, Cirrus' VisionAir program boldly redefines the whole aircraft ownership experience in every aspect: reducing costs, amping benefits, and essentially removing the multitude of details, fees, operational logistics and other distractions associated with jet ownership. The Vision Jet is yours and yours alone, but all the outlying factors that get your jet in-the-air and working for you are provided turnkey by Cirrus, creating the ultimate ownership solution.
The whole ownership advantage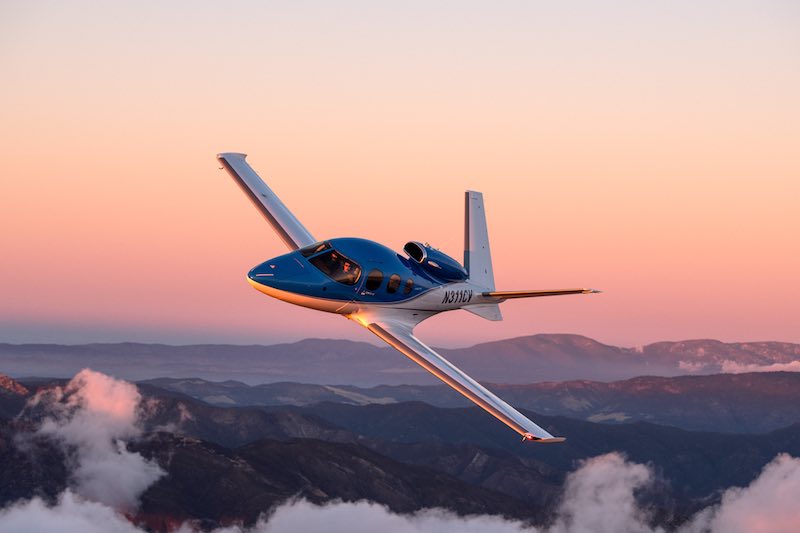 When you factor in asset tax depreciation, the option of profitable aircraft resale, and other financial factors, owning your aircraft outright is considered to be one of the most advantageous situations in the private jet spectrum. Further, as the owner, you are completely in-charge of your flying schedule: The various restrictions, "blackout" dates, repositioning gymnastics and other hassles of traditional fractional ownership and jet-card programs simply do not exist. In fact, owing to the nature of these programs, you may technically own a portion of a jet in a fleet, but you might never get to fly on the actual jet you own a partial asset of.
Of course, traditionally, whole aircraft ownership has also meant a large outlay of initial capital and often unpredictable operating costs involving hiring and maintaining your own pilot/crew; dealing with tax management and insurance; arranging for hangar space and storage, scheduled maintenance, cleaning, fueling, trip catering; and so on. Details that not only don't sound like much fun, but ultimately detract from and limit the experience of freedom private jet travelers can enjoy. Cirrus' VisionAir program unlocks those barriers to full aircraft ownership and its many benefits.
The VisionAir revolution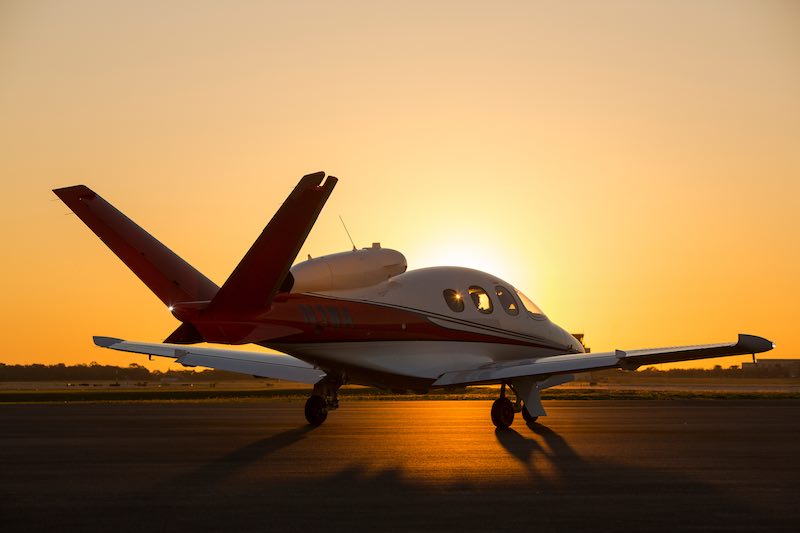 You do not need to be a pilot to join the VisionAir program. While some Vision Jet owners are already pilots, and all Cirrus owners are welcome to explore the company's separate pilot-training programs for owners, participants in VisionAir are given unprecedented access to a team of on-demand professional pilots for their travel needs. Hiring and managing your own pilot gives way to the seamless convenience and flexibility of having a team of skilled, trained and vetted professionals on-call for you. In addition, the Vision Jet is a single-pilot aircraft, further reducing operational costs.
VisionAir members are assigned a dedicated concierge contact to handle all of the logistics of your flight, from pilot scheduling to flight planning to making sure your favorite beverage is stocked and chilled when you arrive for take-off. And the emphasis is on the world concierge here: Beyond the soup-to-nuts details of your flight, any special requests and personal preferences are always given a tight and attentive focus.
Scheduled aircraft maintenance, in-flight support, wear-and-tear concerns, engine issues….don't worry. Cirrus already has an innovative JetStream program in place for owners, including VisionAir participants, that goes well beyond standard aircraft warranty practices to deliver comprehensive peace-of-mind. It's your jet, but you have the attention and support of a team of veteran aviation professionals to rely on.
Where does your Vision Jet live when you're not using it? No problem, the VisionAir team will locate a convenient storage solution/hangar for your aircraft, and take care of all maintenance, fueling and cleaning so it's pristine and ready to go whenever you are.
As an owner-focused manufacturer, Cirrus shares access to trusted, expert third-party tax, financial and insurance resources with VisionAir members to eliminate their need to investigate, verify, and negotiate those vital aspects of ownership on their own. With the proper planning, VisionAir develops a personalized ownership paradigm, delivering predictable operating costs to ensure your Vision Jet ownership syncs with your own financial plans and goals.
Your Life Aboard the Vision Jet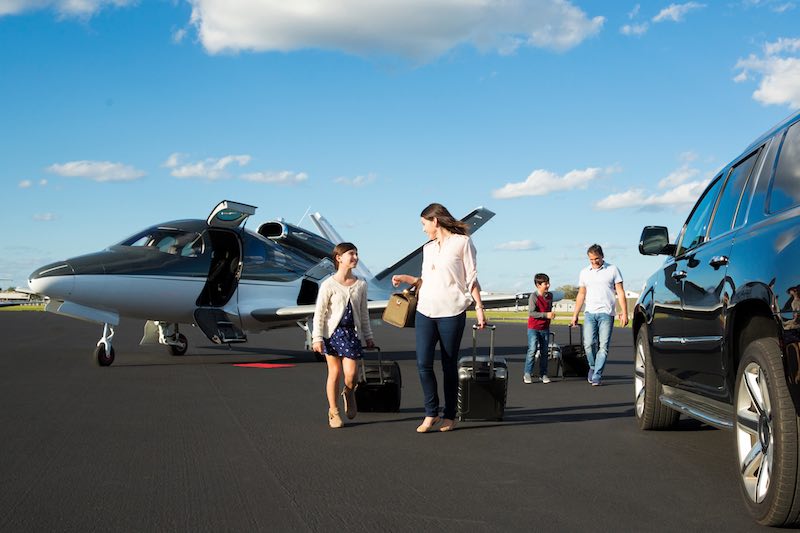 With first owner deliveries starting in 2016, the single-pilot Cirrus Vision Jet is the world's first single-engine personal jet, and in addition to providing true jet-worthy performance, it also offers a level of comfort and luxury you might expect from much larger private jets. And a high level of visual style, too. The clean, sleek, carbon fiber-built fuselage profile (with customizable, motorsports-inspired livery) on the tarmac is made unmistakeable with its single, powerful Williams jet engine riding toward the back of the cabin between a gorgeous, state-of-the-art split tail.
At just 30.7 feet nose to tail, just under 11 feet of height on the ground, and sporting a 38.7-foot wingspan, the Vision Jet can take advantage of smaller, more efficient storage and hangar space options. But the spacious inside belies its compact footprint. A customizable, pressurized cabin takes advantage of the largest cross-section in its class, with up to seven passengers (including the second cockpit seat) traveling in unparalleled comfort with unexpected head and shoulder room. Up to 28 seating and cargo configurations are possible owing to smart, modular design.
Fit and finish inside is more akin to a bespoke luxury sedan awash in fine leather and materials than a small aircraft: Expect a modern, large-screen entertainment display that can easily connect to any device to relax in transit or a center console and ample USB ports, power plugs and other connectivity solutions offer a flying workspace for unencumbered productivity. Six oversize panoramic windows, accent lighting and separate rear climate control systems make for a passenger experience that is decidedly state-of-the-art.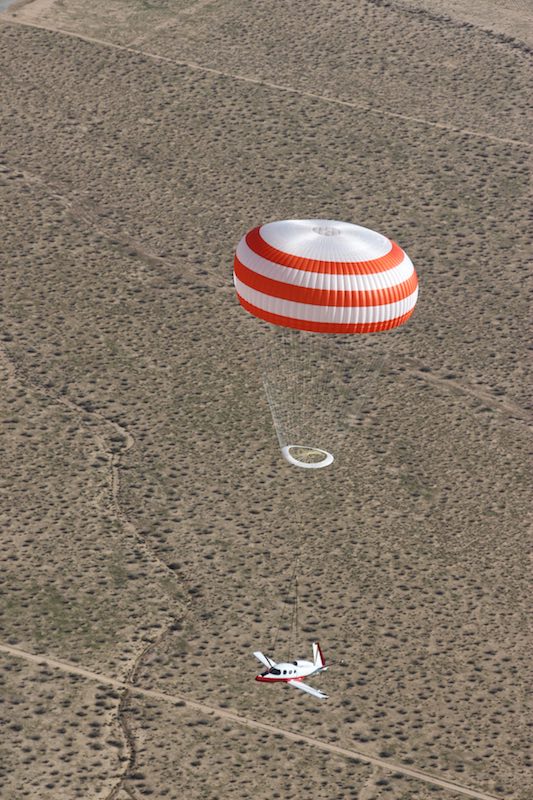 The Vision Jet's performance specifications are revolutionary in the personal jet segment. A 1,275nm (1,467 statute mile) maximum range (950nm/1,093 statute mile average range) effectively joins city pairs like Los Angeles and Seattle and Boston and Atlanta. The Williams FJ33-5A engine generates 1,846 pounds of thrust delivering a maximum cruise speed of 311 ktas (358 mph). Your pilot will enjoy a cutting-edge Perspective Touch+ by Garmin flight deck that includes easy-to-use touchscreen controls, a multi-level situational awareness system, seamless digital integration of mobile flight data into the deck, digital auto-pilot and auto-throttle capabilities, and other timely innovations.
In addition to the obvious safety and peace-of-mind advantage of only flying with a few people you know, traveling aboard a Cirrus Vision Jet includes additional and unique passenger safety technologies. Like its SR22 and SR22T siblings, the overall size of the Vision Jet allows it to take advantage of the maker's unique Cirrus Airframe Parachute System, or CAPS, that brings a new level of security to flying. The Vision Jet also offers automated Safe Return auto-land technology that enables an emergency landing with the touch of a button. This unique technical dedication makes for a safer aircraft overall.
---
About the author: As the former Group Editor of Elite Traveler, former Group Executive Editor of Modern Luxury and a private jet contributor to forbes.com, Mike Espindle has been writing about developments in private and general aviation for over two decades.