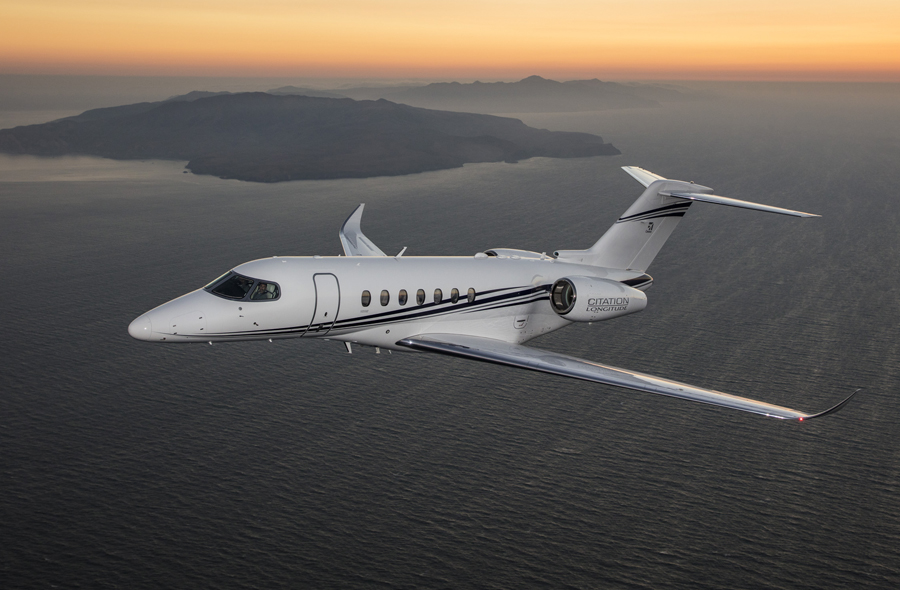 It's the business jet that will start a revolution in the super-midsize category. The Cessna Citation Longitude achieved full type certification from the Federal Aviation Administration, and first deliveries of this revolutionary aircraft are now underway.
Throughout the development of the Citation Longitude, excitement was built for Textron Aviation's new flagship aircraft. The flight test program followed, including functional and reliability testing over the course of 1,650 flights, accumulating more than 4,050 flight hours.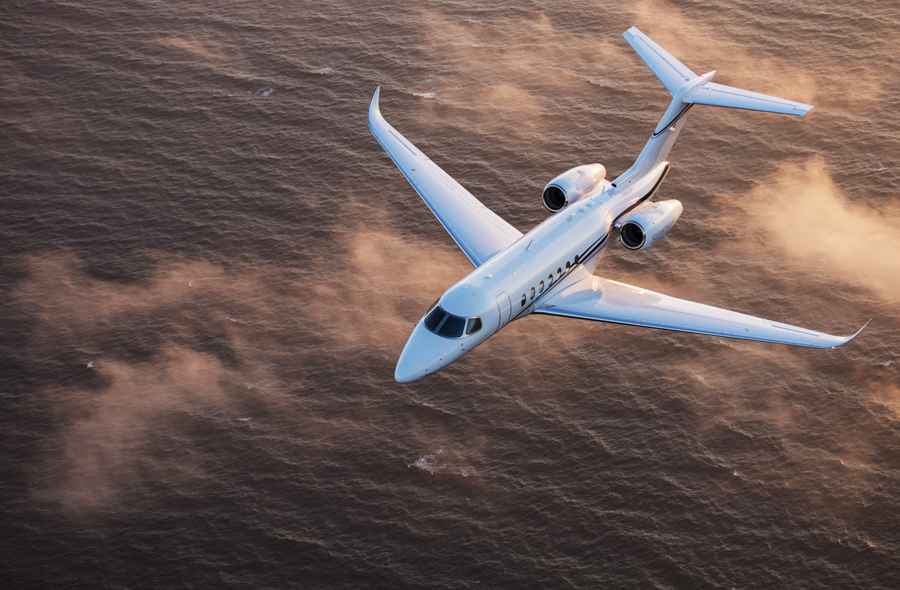 In 2018, the Citation Longitude circumnavigated the globe, logging more than 31,000 nautical miles in 31 days, while demonstrating impressive performance figures along the way. Industry interest in the business jet soared as the aircraft flew 27 legs and visited 12 countries throughout its world tour. The longest leg was from Singapore to Sydney – perfectly demonstrating the aircraft's range of 3,500 nautical miles (6,482 kilometers) and exceeding it by four nautical miles.
Passenger experience is central to the aircraft's design. A luxurious six-foot-tall, flat-floor cabin accommodates up to 12 passengers, with fully lay-flat seats in a double-club configuration. It boasts best-in-class legroom, with more than 30 inches between the seats.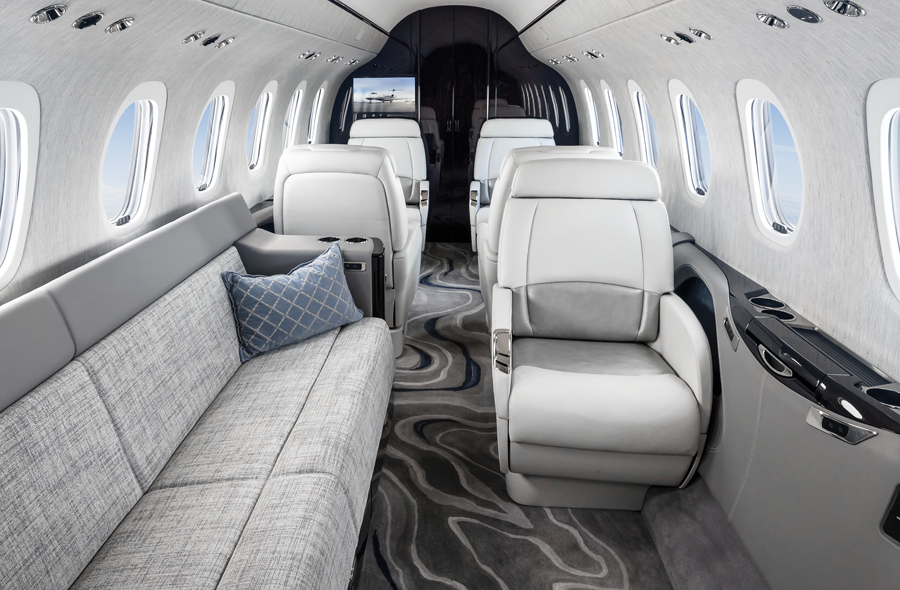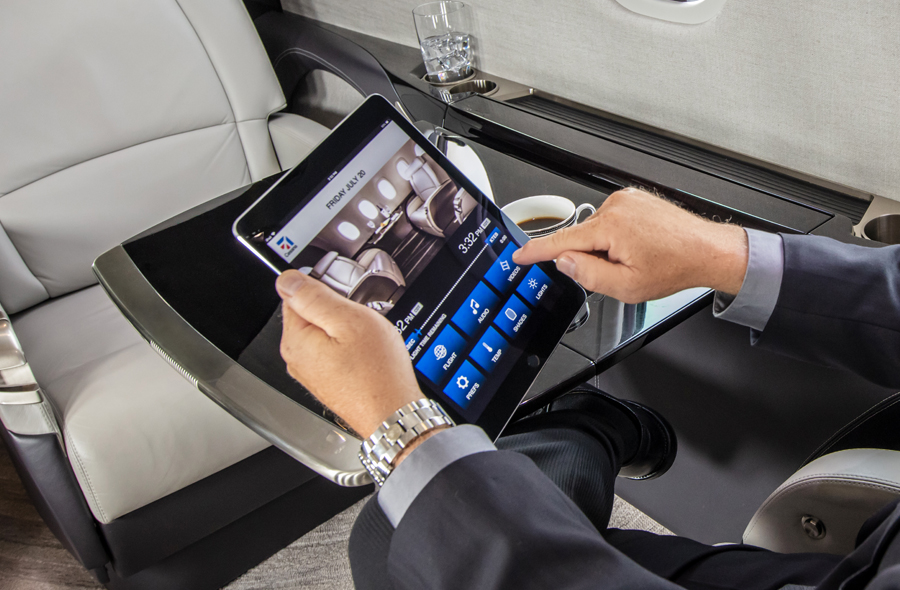 The Citation Longitude is designed with customers in mind. Whether working or enjoying downtime, the quietest cabin in the super-midsize class creates a relaxing environment. With a low cabin altitude under 6,000 feet, passengers arrive at their destination feeling refreshed.
High-speed internet onboard the Citation Longitude maximizes in-flight productivity and passengers can manage their cabin experience with their mobile device. The Textron Aviation Cabin app is compatible with Apple and Android devices and allows passengers to change everything from the cabin temperature, entertainment volume and the amount of light their window shades allow into the aircraft all from the ease of their smartphone.
Pilots and crew also benefit from the Citation Longitude's design. The cockpit is spacious and focused on efficiency, featuring the next evolution of the Garmin G5000 flight deck. Eyes-up flying is supported by enhanced vision capability, while the aircraft gets its boost from FADEC-equipped Honeywell HTF7700L turbofan engines.
Last October, NetJets, the world leader in shared ownership, demonstrated its confidence in the super-midsize aircraft's capabilities when it announced fleet agreements for the option to purchase up to 175 Citation Longitude jets, taking first deliveries in the second half of 2019. Adam Johnson, NetJets Chairman and CEO, praised the aircraft's revolutionary attributes, stating it would deliver an exceptional travel experience for their owners and passengers.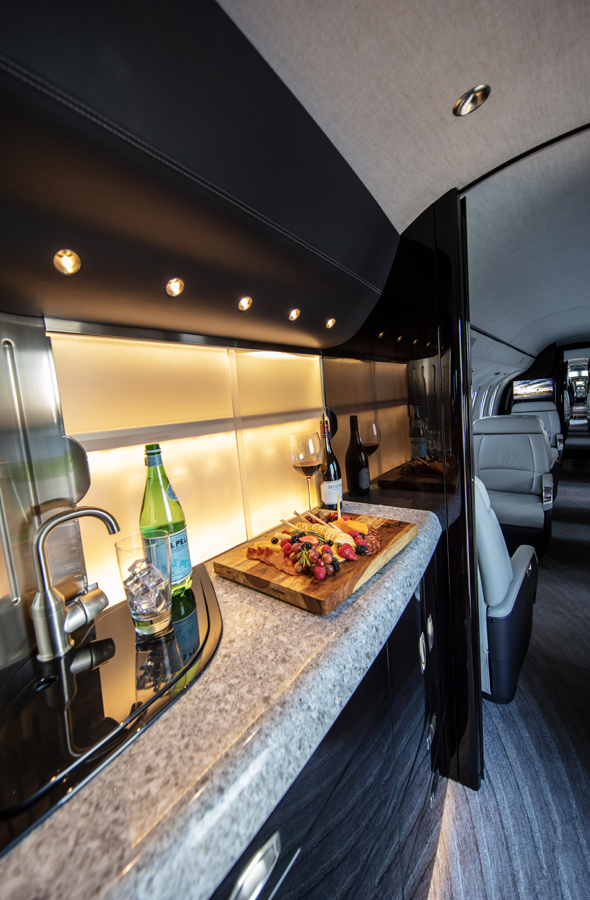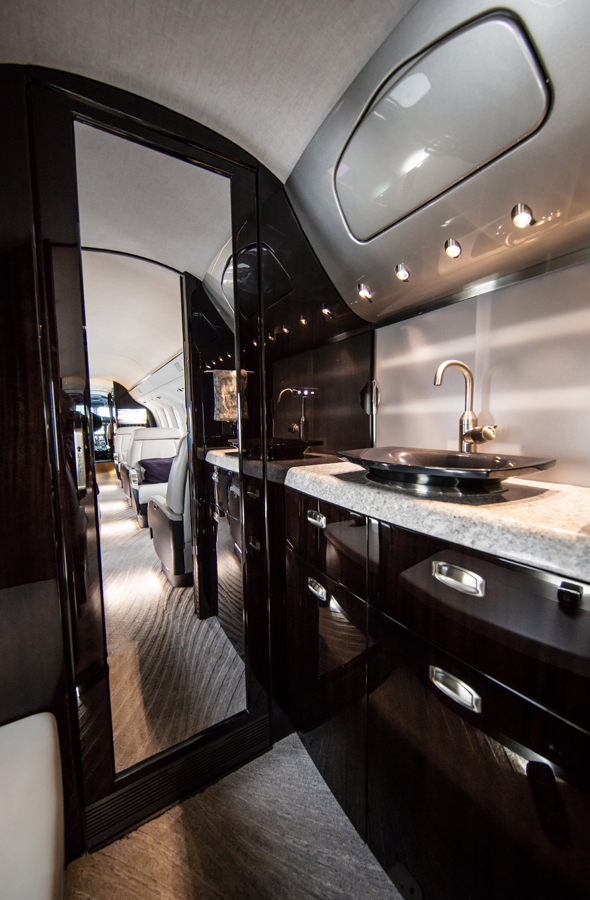 The business jet boasts a full fuel payload of 1,600 pounds (726 kilograms) and has the longest maintenance intervals in its class at 800 hours or 18 months. No super-midsize jet offers more range, greater payload or higher cruise speed at a lower expected total ownership cost than the Citation Longitude. With full type certification complete, it's time to let the revolution begin.