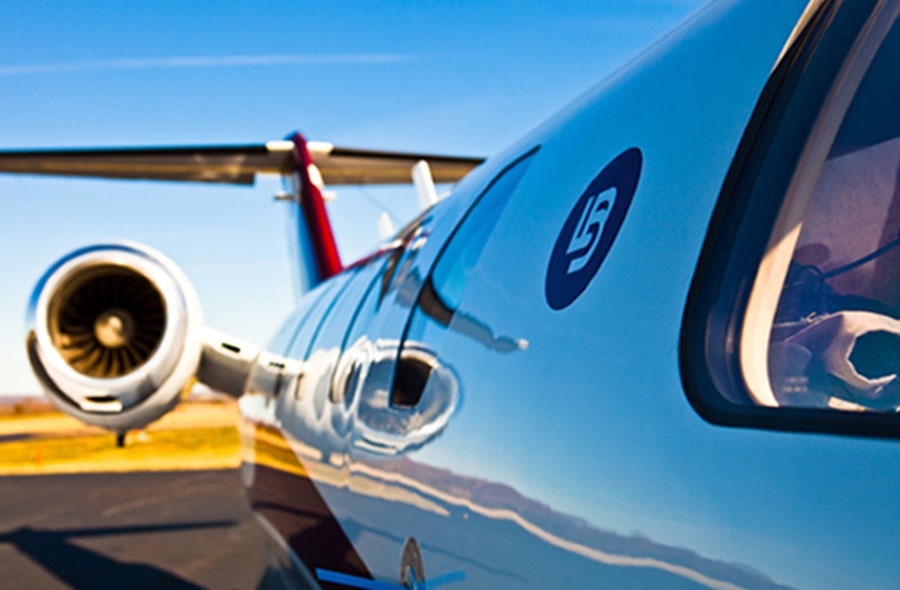 If you ever consider owning your own jet or buying a share of one, don't just base your decision on what your calculator says.
I say that not because it doesn't make numerical sense, but because the value and the beauty of private air travel is about much more than a simple financial exercise.
I've spent the last decade or so flying private as well as commercial and find there is room for both in my life. Many of us who fly private are also pilots. I'm often asked if I'm a pilot, and I quickly answer, "No, I'm not. That's why our business jet has such a great safety record." The truth is, after sitting behind the yoke a few times, I realized that it was a job with great responsibility. I simply was not equipped with the talent to hold the lives of people sitting five to ten feet behind me in my two hands.
The funny thing about pilots (could there be a better profession?) is that I've never met a pilot who didn't have a group of people surrounding him or her, laughing and enjoying the various stories and experiences they share. It's amazing. They're a lot like golf pros that work at the best country clubs and resorts. They are usually well dressed and articulate, they have talent to do things that their "bosses" can't fathom, and they always address you with a "Yes, Sir" or "Yes, Ma'am." But I digress.
The world of private aviation is fascinating. You arrive at the hangar within steps of your jet without panicking over traffic conditions or security lines. You're relaxed as you hop on the jet and fly close — and I mean very close — to your destination. You land at one the thousands of airports all over that are oftentimes more conveniently located than the huge international airport in the city, saving you even more time as you walk off the jet, get in the car and go.
All of this may sound frivolous, or wasteful, but it isn't about throwing money around. It's about preserving what's important. At my company, LaBov & Beyond Marketing Communications and Training, we work with clients all over the nation. We need to see them. And we are headquartered in a great, but small, city, Fort Wayne, Indiana, which has limited commercial air service.
Yes, we can fly to New York City from Fort Wayne. But with increased airport security, from the time we walk into the terminal, sit and wait to board, land at a city such as Cincinnati or Chicago, sit and wait to board, and finally take off and land in New York City, wait to deplane, walk through the terminal, go to baggage claim, and then find our rental car, it takes about seven hours. That's seven hours if there are no cancellations or delays, which happens at least a quarter of the time. Or, we can take our private jet and fly an hour and half, land at Teterboro Airport, walk off the jet and take our rental car to see our client.
I can see why some might say, "Big deal, you have to spend some extra time. So what?" The "so what" comes into play when I consider the people of my company. When we fly commercial to New York City, we also let our people know they will not see their families that day or the next. When we fly our private jet, our people see their families by dinner time that night or maybe a little later. The bottom line is that they are with their families and they are bright-eyed and engaged the next day at the office.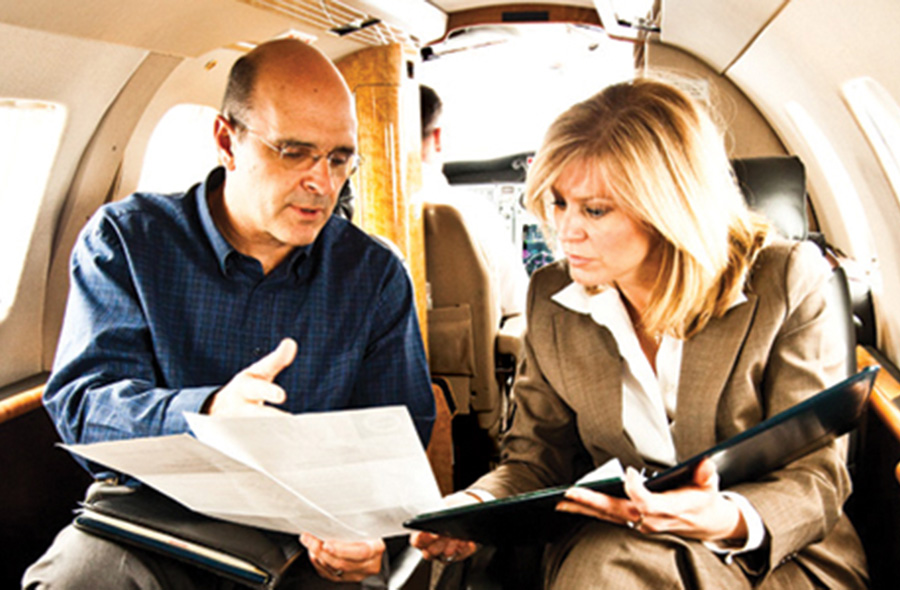 Many times during this recession, my finance people have knocked on my door with excitement over an idea that will save us great amounts of money. The idea? You guessed it. "Let's sell the jet and save a ton of money!" Honestly, every time I hear that, I think it sounds reasonable. And every time we go through the numbers and then also consider what we save in terms of additional nights of hotels, dinners and, most of all, our employees' time, it all comes down to the same answer: Our jet is a time machine.
I do have one confession regarding the jet. If you only use a business jet as a taxi to take you to one place and back, you're missing its value.
The private jet can take you anywhere, that's true. But you have to use it to do the great things it can do. That means staying a little later for drinks with your client, instead of doing the commercial flight panic attack that always hits us when we become obsessed about getting back to the airport to take that commercial flight home.
You can also use the jet to take a whole team instead of just one person to see a client. We have an advantage when we can send everyone who needs to be in the room to see the client without adding additional cost.
You can use the jet to go more than one place. We often fly to Chicago to see one client, and then take the jet up to Milwaukee to see another client and then back to Fort Wayne — in time for dinner or just in time for our kids' dance recital or baseball game. Try that with your commercial carrier.
So, how do you figure if it's worth it to purchase your own jet? That's kind of like asking a newly engaged couple when they are going to get married. It's personal. It depends. I'd say if you're strapped for cash and have free time on your hands, run away from private air travel as fast as you can — and don't look back. But if time is more precious than anything else and if you've worked hard and long enough to have a little more money than you'll ever spend, why not indulge and enjoy life? From a business standpoint, if you're located in a market that doesn't have direct flights to every major metro and you have clients and prospects that a private jet can reach in an hour or two, why not invest in one?
I had a New York City client who told me he saw LaBov & Beyond more often than suppliers located in the city. This was all because we had passion and we had our private jet. Do you think that was a business advantage for us? You bet it was. In fact, how embarrassing it must have been for the local companies to hear about how often that company from Indiana was seeing him. I love that. And one more thing. If you invest in a jet for your business, make it a company event. We did. Our designers created our exterior paint look, giving our jet a distinctive tail with our company logo. They also created the interior, including the upholstery design. We invited our employees and families to celebrate the jet and fly in it as soon as it was delivered. These same employees now fly in our jet, and it was a great way for them to enjoy it immediately.
If you have an inkling that a private jet would be right for you, maybe it's time to step into the time machine.
Photos courtesy of the NBAA