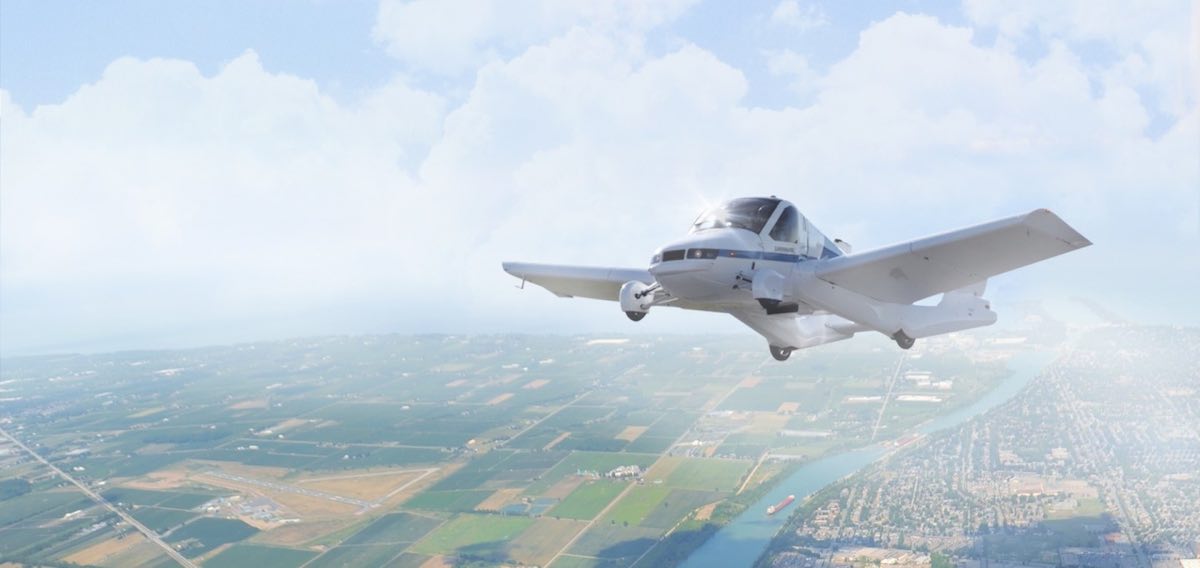 With today's advanced technology, the future of travel may be taking off from your very own driveway. The FAA has recently certified Terrafugia's Transition "roadable aircraft" a Special Light-Sport Aircraft. While there are some safety standard hurdles to overcome, the FAA certificate is a momentum building step for the company who aims to provide the first 'practical' flying car, as expressed by Kevin Colburn, GM of Terrafugia.
The Massachusetts-based company is a leader in the aerospace sector with engineers and designers who are experts in both the aviation and automotive industries. The issuance of the certificate is a milestone in its road to completion of the project.
Airplane Mode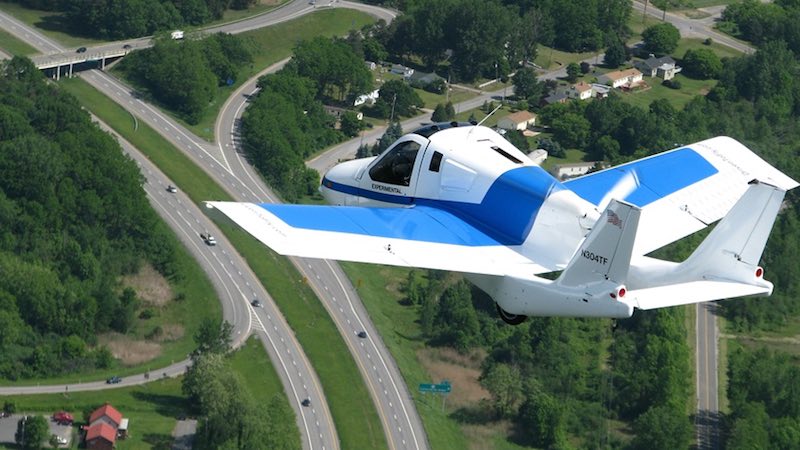 Although the Transition is now available for sale to flight schools and pilots, the driving mode of the craft remains an estimated year out. Equipped with the latest avionics, as well as a Skyview Package by Dynon, features include 4-wheel hydraulic disc brakes, air bags, and a carbon-fiber safety cage meeting all automotive standards. The Transition can reach flight speeds of 100 mph by a 100 hp Rotax 912iS Sport fuel-injected engine. It runs on either 100LL airplane fuel or premium gasoline. Would-be pilots will need both a sport pilot's certificate and a driver's license to helm the 1,300-pound two-seater. With a flight range of 400 miles, the sky's the limit. The Transition also boasts leather seats, airbags, and an airframe parachute.
Driving Mode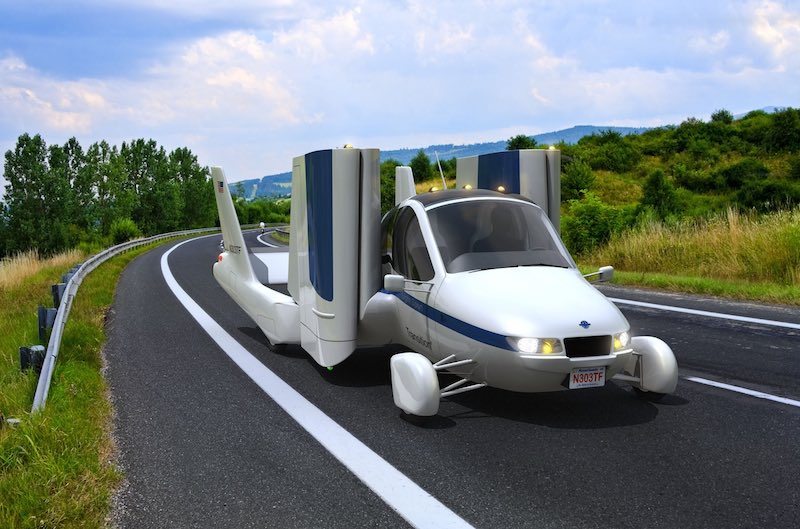 The Transition is an extremely versatile vehicle as it is able to switch from flight mode to driving mode in less than a minute. The Transition's wings fold from a length of 27.2 ft to 6.9 ft, making it a perfect fit for any garage. Other features include three cameras, including a rear camera, and automatic seat belts. With over 80 days of flight testing, the Transition is yet to be ready for the roads, but Terrafugia expects it to be fully ready for both the sky and land by 2022. The company is also developing several other similar models, including the 4-seater TF-X hybrid electric. Expecting to be semi-autonomous, passengers will be able to load a destination and hit 'go,' and Transition will get them there avoiding air traffic and inclement weather.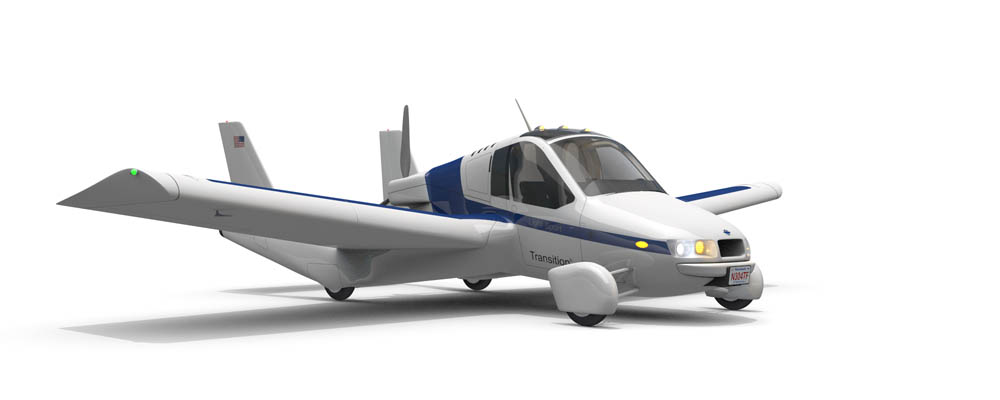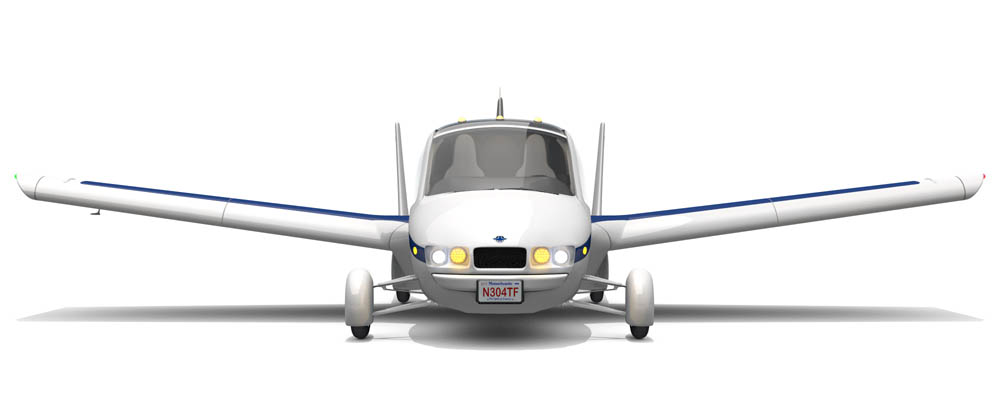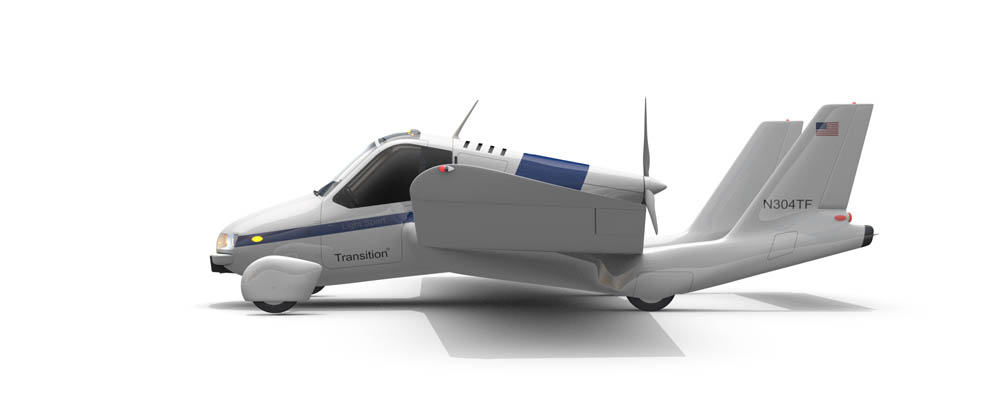 During the pandemic, Terrafugia improved blueprints of the initial design, actually built a prototype, and finished 80 days of flight testing, all monumental leaps in the world of transportation. Forbes reports that the company plans to get a U.S. Department of Transportation/NHTSA roadworthiness certificate by 2022 after extensive crash testing. In February 2021, Forbes also reported that operations will move out of the U.S. and land in China by current owner Zhejiang Geely Holding Group.