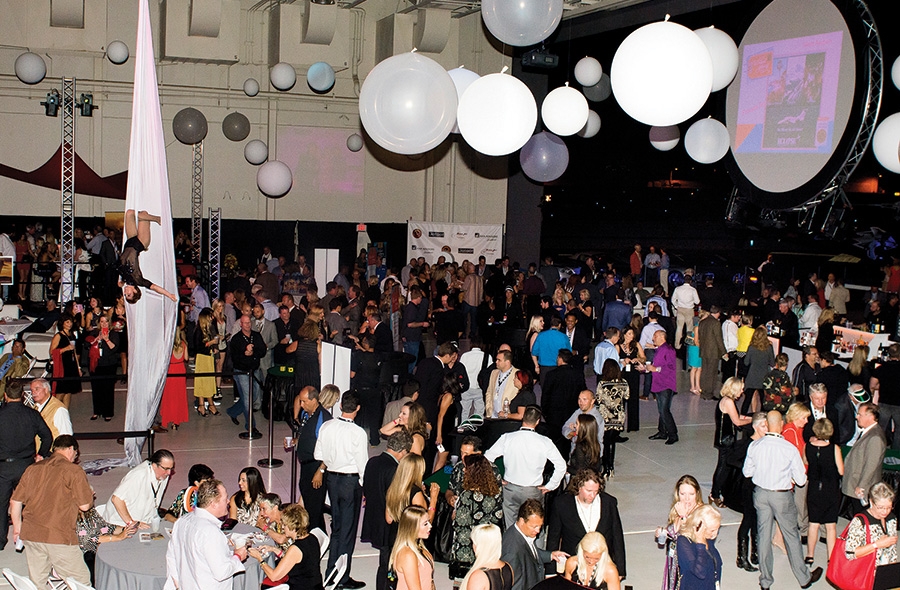 The Weekend Jetaway Event 3rd annual fundraiser raises $50K for Elevate Phoenix, benefitting the youth of Arizona
The 3rd Annual Weekend Jetaway Event Culinary Casino Classic presented by AXA Advisors Southwest, Jetset Magazine, Aero Jet Services and Prisma on November 1 raised $50,000 for the nonprofit organization Elevate Phoenix through the support of the event's sponsors and a record-setting attendance of more than 500 guests. The event featured music, culinary creations from leading Valley chefs, cocktails, surprise "elevated" entertainers and casino games set in Aero Jet's private jet hangar within the Scottsdale Airport.
"Elevate Phoenix is a unique and often life-changing program for Arizona youth that provides in-school teaching; after-school mentoring/tutoring; career instruction/post-secondary preparation; character, life skills and peer leadership development; community service; adventure activities and reading/literacy improvement within urban public schools," said PGA golf great and Weekend Jetaway honorary chairman Tom Lehman, who also serves on the Elevate Phoenix board of directors.
During the event, guests took part in a casino-style dice game, with several lucky winners taking home a multitude of lux prizes, including the grand prize – a luxurious all-inclusive, first-class vacation on a private jet for four. In addition to the gaming, several popular restaurants and beverage partners sampled scrumptious items from their fall and winter menus during the affair, including: Alliance Beverage, Deep Eddy Vodka, Proof Canteen at the Four Seasons Scottsdale Resort Troon North, Talavera at the Four Seasons Scottsdale Resort Troon North, Sassi, SOL Cocina, The Yacht Club, Yacht Club Catering, Tom's Thumb Marketplace, Cookies from Home, The Mission and The Melting Pot. A silent auction including resort, spa, golf, dining and vacation packages also took place, with all proceeds from the entire evening benefiting Elevate Phoenix.
AXA Advisors Southwest, Aero Jet Services and Jetset Magazine served as the presenting and title sponsors of the event. Additional premier sponsors included Phocus Financial, Barbee Freeway Ford, PRIDE and Alliance Beverage Distribution Company.
"In 2012, AXA Advisors Southwest dreamt up this special event as our way to give back to this great community," says Dillan Micus, executive vice president of AXA Advisors Southwest. "Each year, we've only grown, giving us the ability to increase our donation to our local charity partner again and again. We welcome the community to come out for the best party of the fall next year to help us double this number."