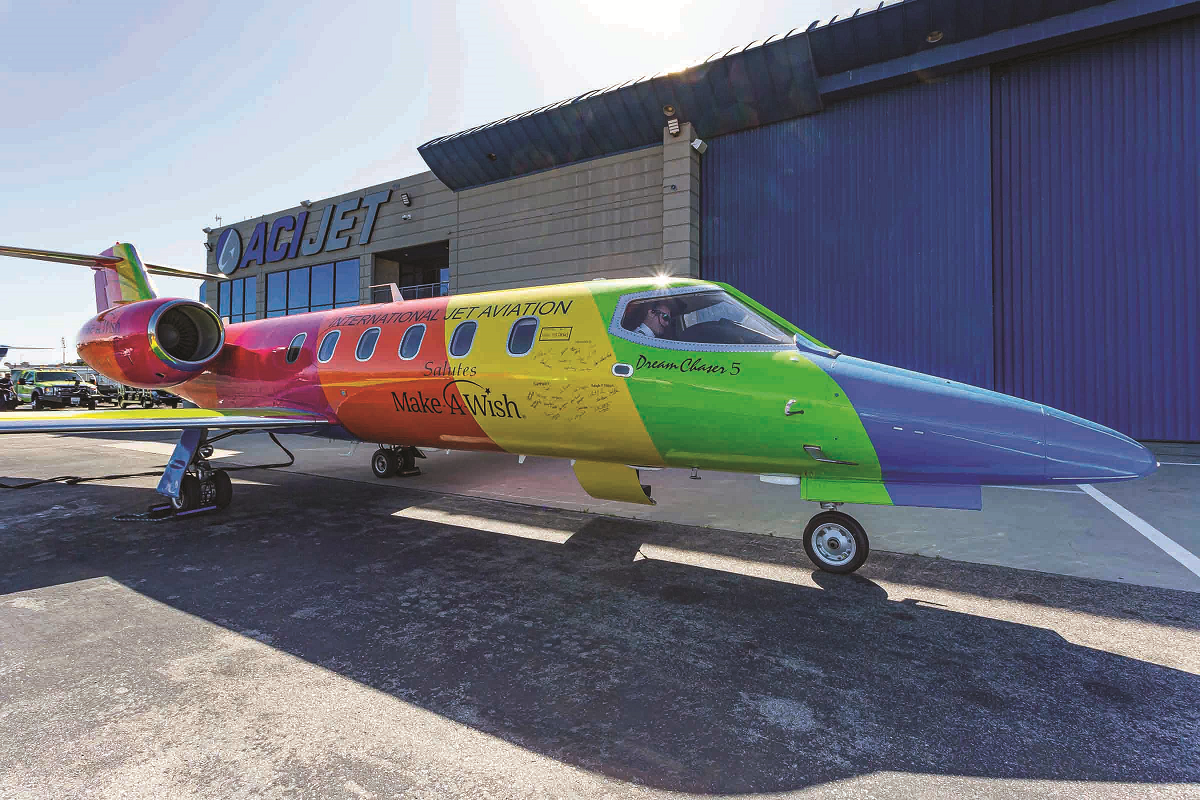 For a group of Make-A-Wish children from the Orange County area, May 28, 2019 will always be a special day. On that day, ACI Jet at John Wayne Orange County Airport (JWA) and International Jet Aviation of Colorado partnered to make dreams come true for them. With ACI Jet providing the venue, logistics and ground handling support to International Jet, who provided the aircraft and flight crew, Make-A-Wish children were able to fly around the Orange County area, enjoying a view that very few are ever able to see. For nearly three decades, International Jet has provided flights to hundreds of children, which aligns well with ACI Jet's corporate culture of giving back to the communities they serve.
Upon arrival to the ACI Jet facility, each family was given the VIP treatment and spent the day as honored guests of ACI Jet — complete with a lunch for the children and their families, goodie bags and a private tour of a hangar full of aircraft. The event also included a visit with the Orange County Fire Authority, who allowed the children to ride on their fire truck and spray the hose, as well as to spend time with bomb-sniffing dogs from the Orange County Sherriff's Department.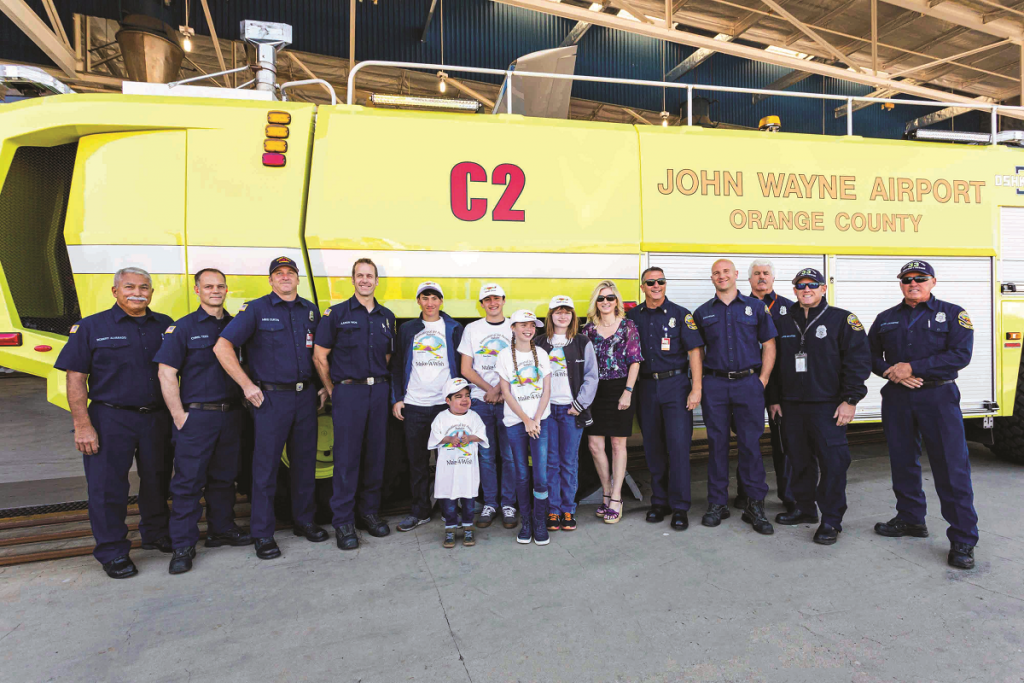 While ACI Jet is no stranger to charitable events at their JWA facility, this was extra special as the company's employees had the opportunity to brighten the day of the Make-A-Wish children hosted — many of whom have daily struggles — by making each one of them feel like a celebrity. "ACI Jet has always focused on our communities first," said Joe Daichendt, Senior Vice President, FBOs, for ACI Jet. "Our track record shows that wherever we have a facility, we become an active part of that community. It is who we are. Our partnership with International Jet and Make-A-Wish was extraordinary for us, and allowed the kids to have a hands-on experience and be awed by the wonders of aviation."
The highlight of the Make-A-Wish event was the excitement that the children all experienced while flying in International Jet's Learjet. Aptly named the "Dream Chaser," this rainbow-colored jet — which some have described looking like a LifeSavers candy roll — took the kids on several memorable flights around the Orange County community and the California coast.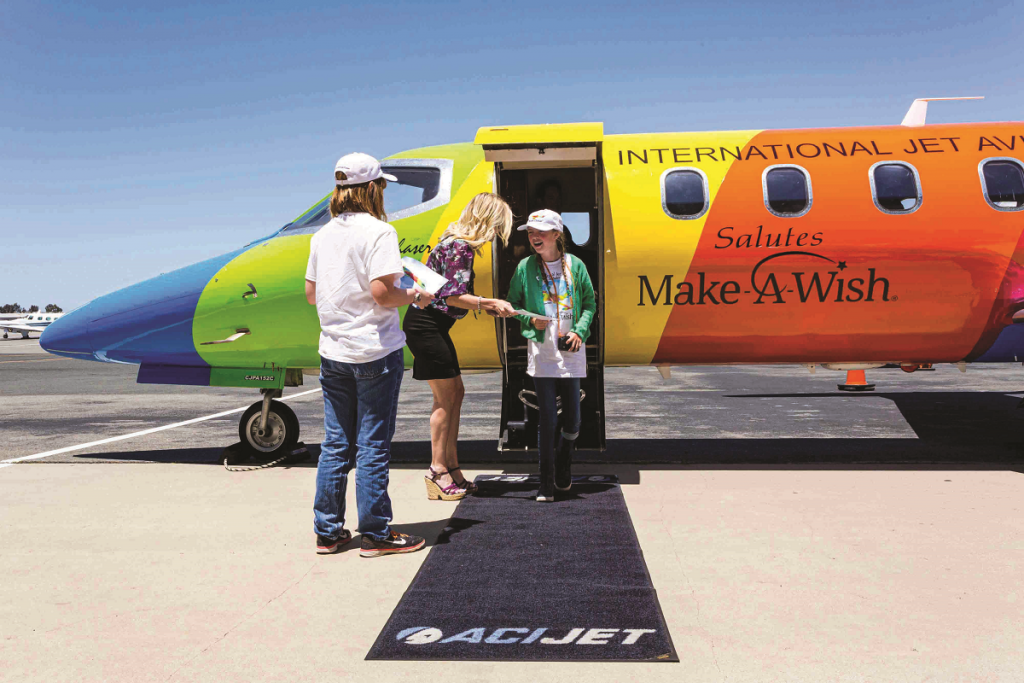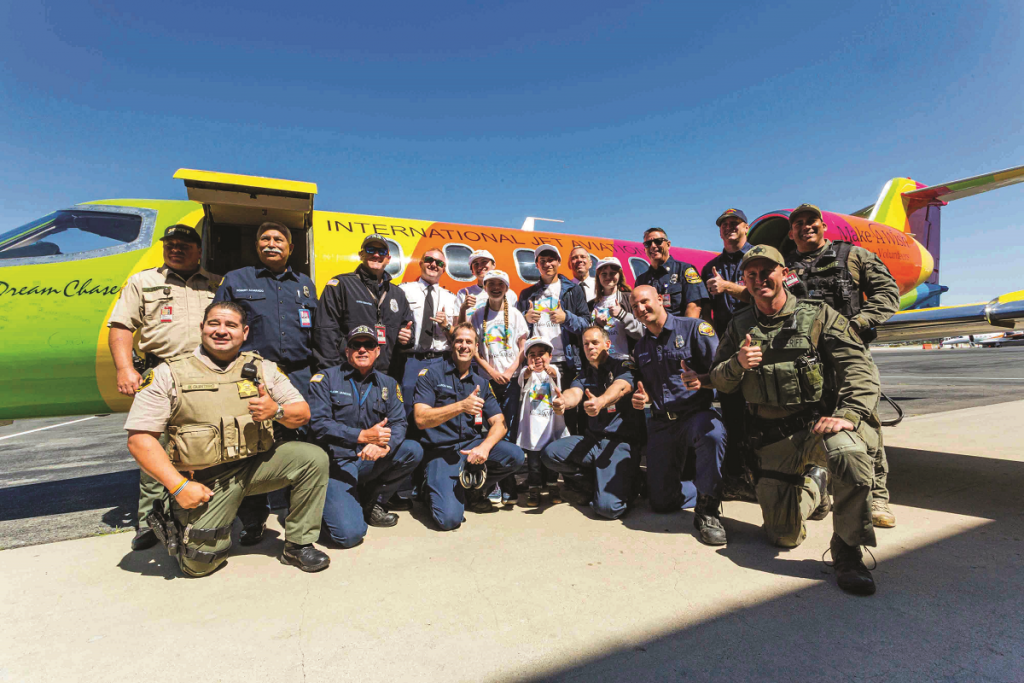 While the families were welcome to attend the day's activities, the flights were limited to only the Make-A-Wish kids. This allowed them an opportunity to get their minds off of their medical conditions or upcoming treatments. It provided them with a special introduction to aviation, allowing them to sit in the cockpit, chat with the pilots and ask all the questions they wanted to about airplanes. In short, it provided them something unique, memorable and fun — a rare treat in the life of a child with a life-threatening condition. And, as Daichendt noted, "Most importantly, it allowed them to just be kids."
---
About ACI Jet
Founded in 1998 by the company's chief executive and avid aviator, William Borgsmiller, and headquartered in California, ACI Jet is a recognized leader in private aviation services. The company enables aircraft owners and operators the freedom to focus on their businesses rather than their travel accommodations. Organically grown, from a single aircraft operation to a multi-base fleet operator, and privately owned since its founding, ACI Jet is the premier provider of aircraft ground support services and fuel, maintenance and inspections, full-service aircraft management and private jet charter services on the West Coast. More information can be found by visiting us online at ACIJet.com.