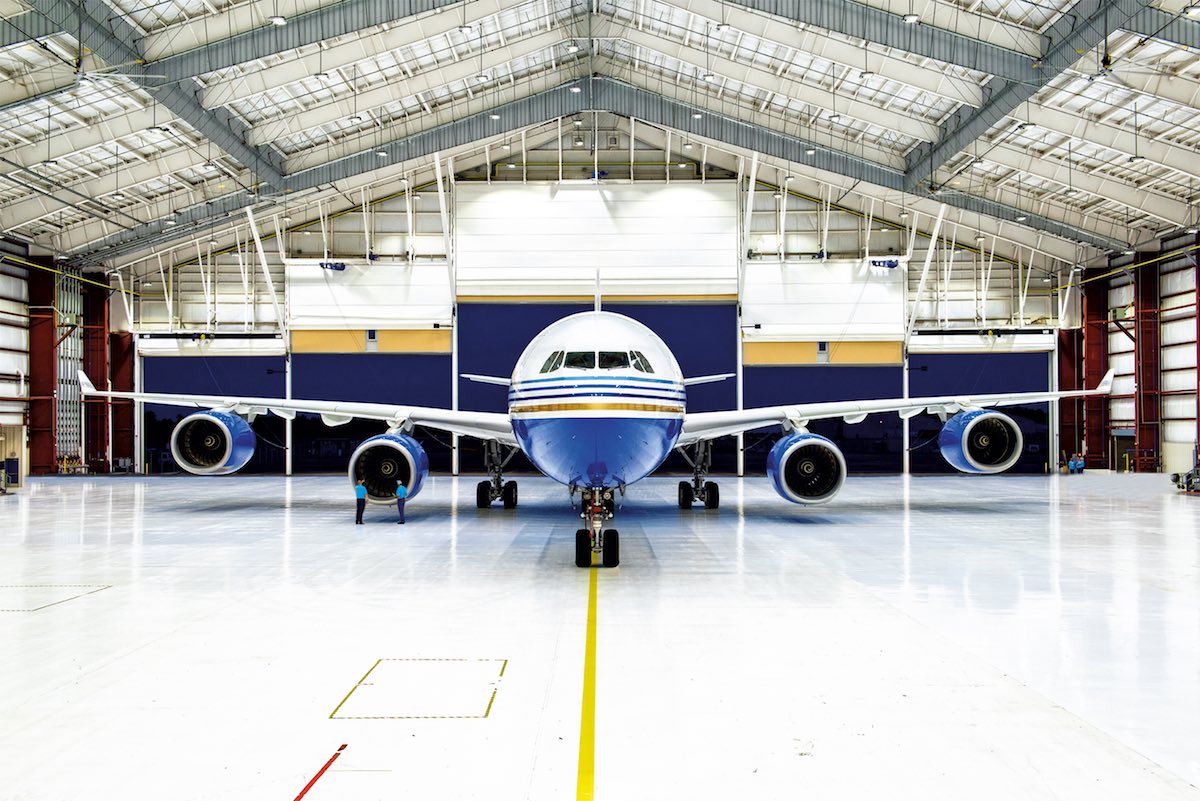 You have flown through the ranks: business class, first, private jet rental and you now own a top of the range business jet. But business jets all have one major drawback. Space. Or a lack of it. The solution is to think bigger. Buy into a concept that might seem extraordinary but is actually highly practical – a large airliner transformed for your private use.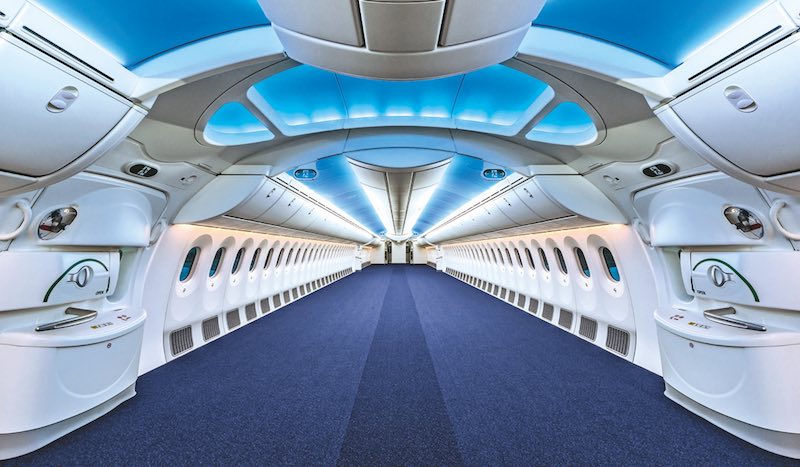 Citadel customizes narrow and wide-bodied airplanes to the highest standard faster than anyone else. Private jets are superbly engineered but they cannot compete with the operational economics of a commercial airplane. The reason is simple – they were never designed to do so.
Acknowledging that space is the ultimate luxury, you cannot compare the passenger space of a private airplane with that of a business jet. More is simply more, and four times more is a game-changer. Our completion capabilities will transform your lifestyle so that flying becomes a joy rather than something you manage. Whether to buy a private airliner is a simple question to which the answer is, if you can, you should.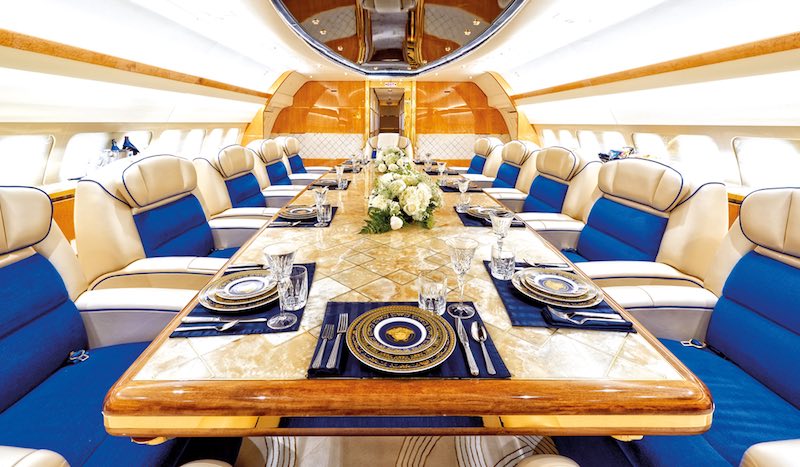 Your home, yacht and airplane. It's simply logical that they should all be of the same standard.
Whereas a business jet compromises space for speed, privacy and flexibility, a large airplane delivers all of these advantages without any compromises. A private jet, by its very nature, can never recreate the quality or quantity of space that you enjoy at your homes on land or at sea.
A narrow or wide-bodied airplane provides a living environment that allows you to continue with your life as if nothing had happened except you took off, travelled and landed. Citadel will create a home in the sky raising your standard of living to 43,000 feet.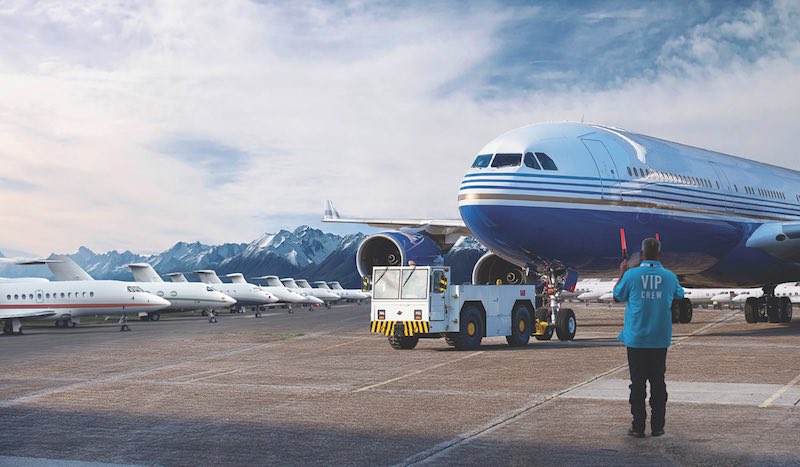 In terms of exclusivity, while a 100-metre superyacht is a magnificent sight, it no longer has the cachet of owning a large airplane. With thousands of business jets in operation, it is inevitable that several will be parked at top events and locations such as Art Basel Miami, Davos, the Côte d'Azur, Courchevel or Aspen. In comparison, nothing can match the status of your own private airliner.
As a number of top end business jets cost over US$100 million, upgrading to a totally custom aircraft with double the space makes both logical and emotional sense.
Customized by Citadel to your exact specifications, your private airliner even has significantly lower maintenance, crew training and running costs.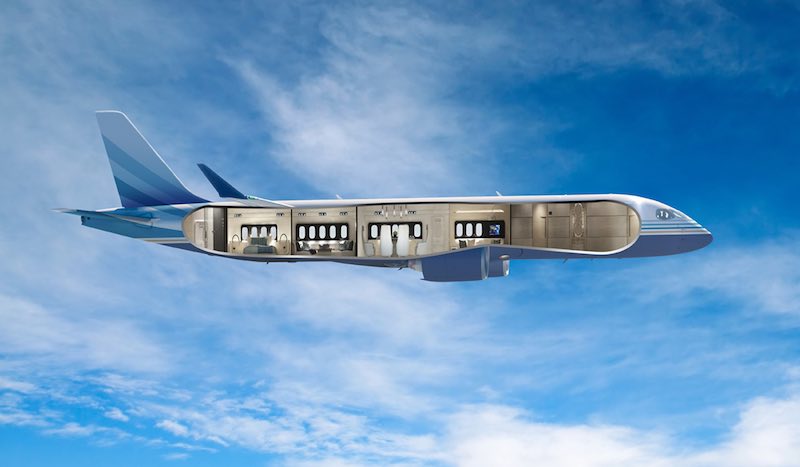 The difference is more than just increased space. It's the freedom to create the environment you want to live in. Overcoming pre-conceived ideas of the features and style of an aircraft interior is the key to your designer levelling up your lifestyle.
There are few limitations on what can be included in the scope of your design. Multiple 'proper' bedrooms with bathrooms and instead of a dining area that doubles as a conference room, you could have a dining room, lounge, conference room, cinema and even a gym.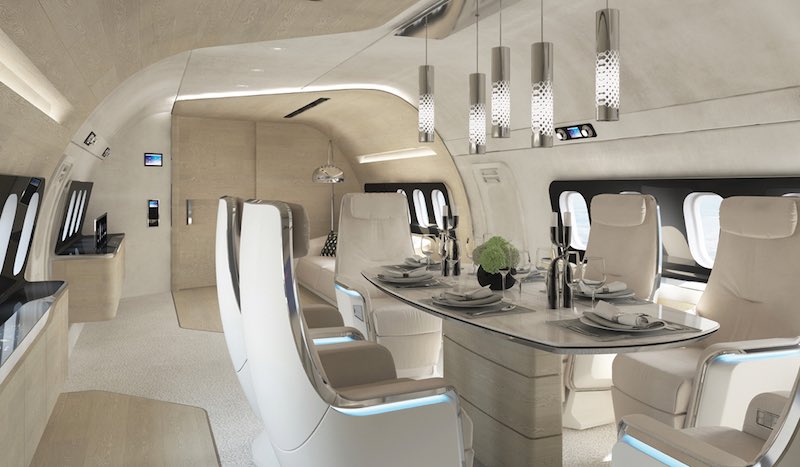 Creating your own environment in the sky is an intriguing opportunity. Consider a dedicated cinema with all the latest films and sports programmes. Then why not include a spa with treatments for everyone in the family? A yoga space, a games room or even a golf simulator programmed with all the top courses; a music room dedicated to perfect, concert-quality sound, a library and a fully-equipped business centre with state-of-the-art communications.
Give your private chef a galley to create cuisine that is as far from pre-prepared airline food as it is possible to fly. If needs be, a medical room could be included so that your private physician can look after you, or your loved ones throughout your flight. With Citadel, you have the total freedom to create a flying home to suit your needs.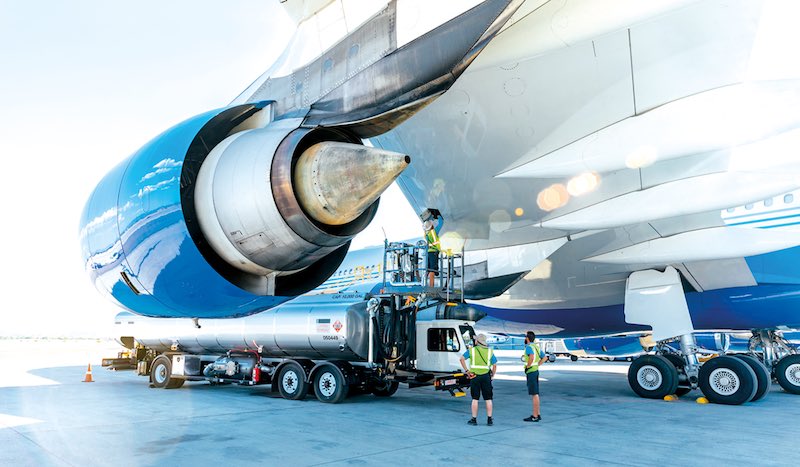 If the lifestyle benefits of owning a large airliner are clear-cut, the operating costs will come as something of a surprise. Narrow and wide-bodied airplanes are designed for the ultra-competitive world of commercial travel. It is an industry where minutes and miles make a difference in dollars and cents on an airline's bottom line. Commercial aircraft have to be cost effective to run. Parts are easy to access and quick to replace. They are also considerably cheaper than spares for a business jet.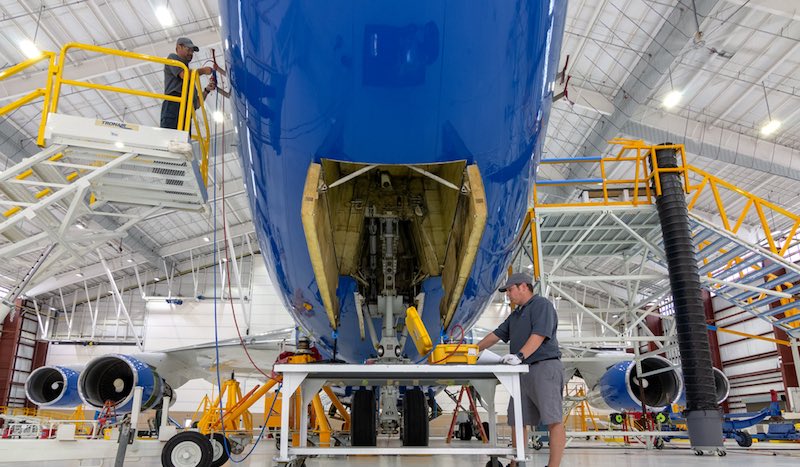 Our mission is to become the world's premier choice in private aviation.
Based at Chennault International Airport in Lake Charles, Louisiana, USA, our operation includes two vast hangars totaling over 260,000 square feet that accommodate multiple projects at the same time. Administrative offices of 19,000 square feet have state-of-the-art project-management IT systems. Our sophisticated manufacturing capability supports the engineering, fabrication and installation of everything required for your aircraft. The quality and craft skills are unsurpassed.
For more information visit: www.citadelcompletions.com
Follow us on:
https://www.instagram.com/citadelcompletions/
https://www.linkedin.com/company/citadelcompletions/
https://www.facebook.com/citadelcompletions