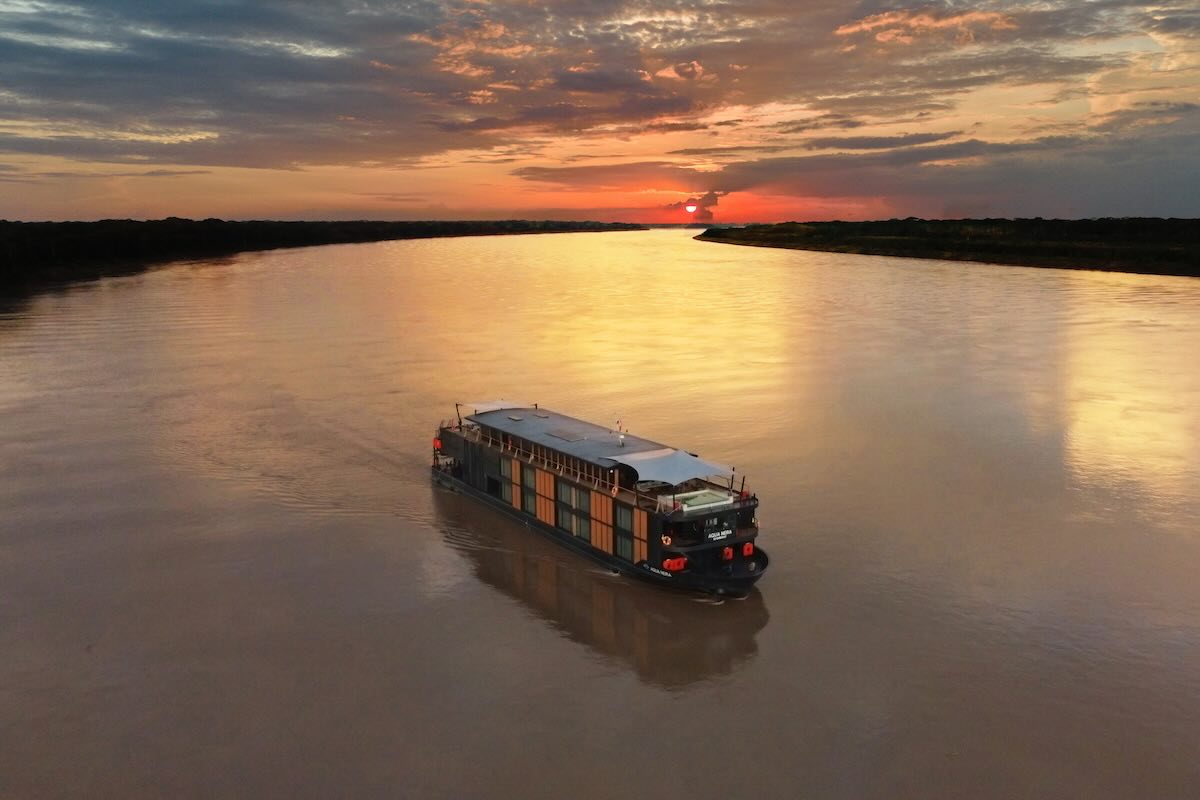 At first, we barely notice it. Curled up against a tree trunk and as thick as a grown man's leg, an anaconda peacefully snoozes as our small tour group tiptoes past its grassy bed. We keep our eyes trained on the ground for the rest of our hike through the Peruvian Amazon—admittedly more out of apprehension than any sense of courtesy to napping reptiles—spotting colorful parrots, gargantuan lily pads and cuddly sloths along the way. Almost as soon as we return to the waiting skiff, we make another key sighting: the yacht's bartender motoring toward us, pisco sours in hand. It's time for an al fresco sundowner. Few destinations capture our imagination like the Amazon rainforest, and nature walks there won't disappoint anyone whose spirit calls them to the wilder corners of the planet. Scientists believe that its vast wilderness, that spans across eight different countries and is teeming with life, is home to 10 percent of the known species on Earth. But traveling to the Amazon has historically never been an easy feat—particularly for people whose idea of a vacation doesn't include modest bungalows with mosquito netting and no AC. In the middle of a jungle that's twice the size of India, finding a bottle of Bordeaux can often prove trickier than tracking down an elusive panther.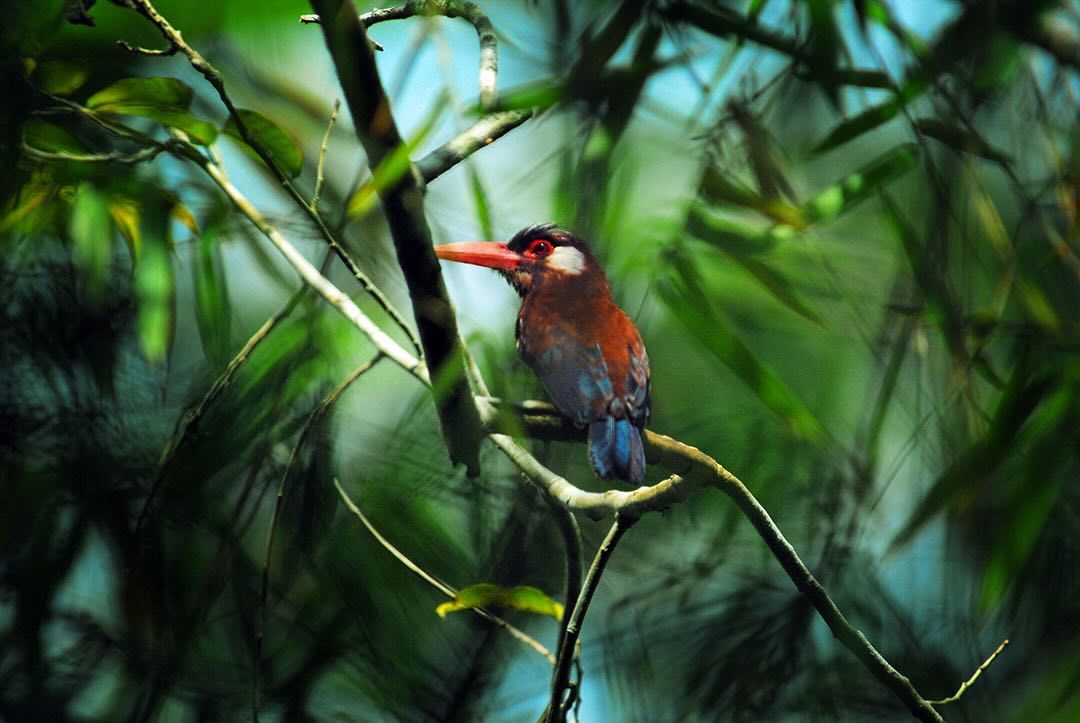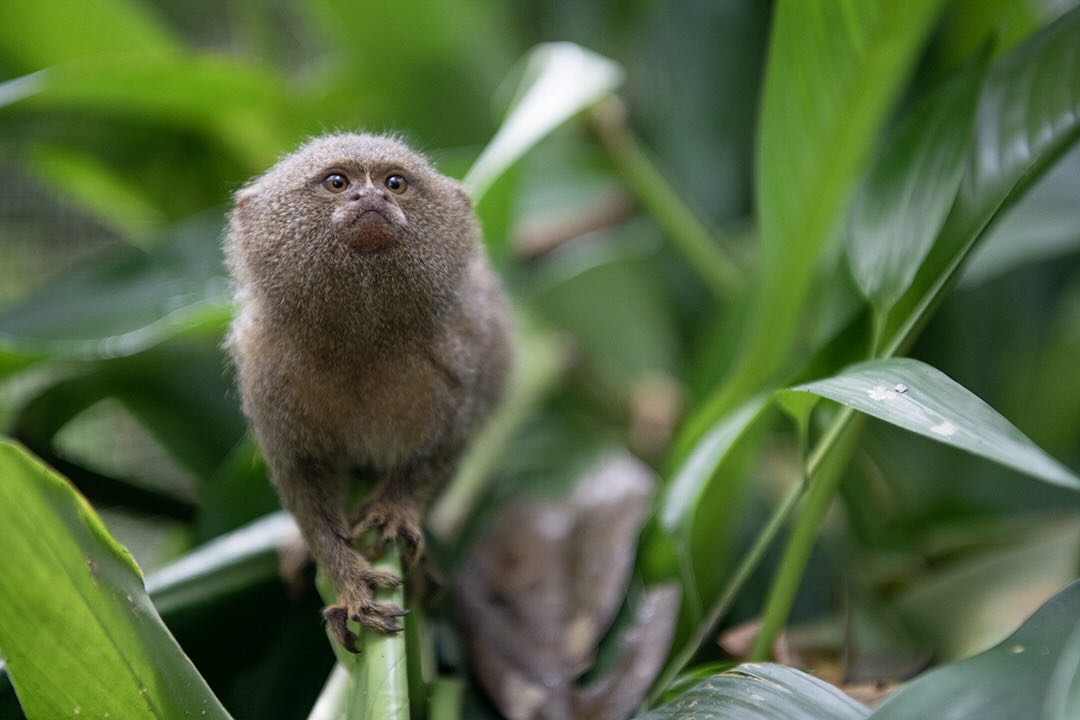 Now, that's all starting to change. The world's largest tropical rainforest is attracting the luxury crowd, thanks to a growing number of exclusive river cruises such as The Delfin III and Zafiro. The newest and most spectacular of the bunch: Aqua Expeditions' Aqua Nera, a 20-suite super yacht that boasts an infinity pool, massage therapist, 1:1 crew-to-passenger ratio and cuisine by Pedro Miguel Schiaffino, the award-winning Peruvian chef behind Malabar and Ámaz who is celebrated for introducing native Amazonian produce to Lima's top restaurants. Based out of Iquitos, the gateway to the northern Amazon, the Aqua Nera and its sister yacht, the Aria Amazon, cruise for three-, four- and seven-night itineraries throughout the Pacaya Samiria National Reserve, a renowned biodiversity hotspot that's twice the size of Yellowstone, in search of fascinating wildlife.
"Aqua Expeditions offers expeditions that are part of the experiential travel niche operating in the same sphere as African safaris and voyages to Antarctica," says Francesco Galli Zugaro, CEO and founder. "Our passengers want to see remote parts of the world, go on active adventures during the day, and come back to a floating base camp that is on par with any world-class hotel."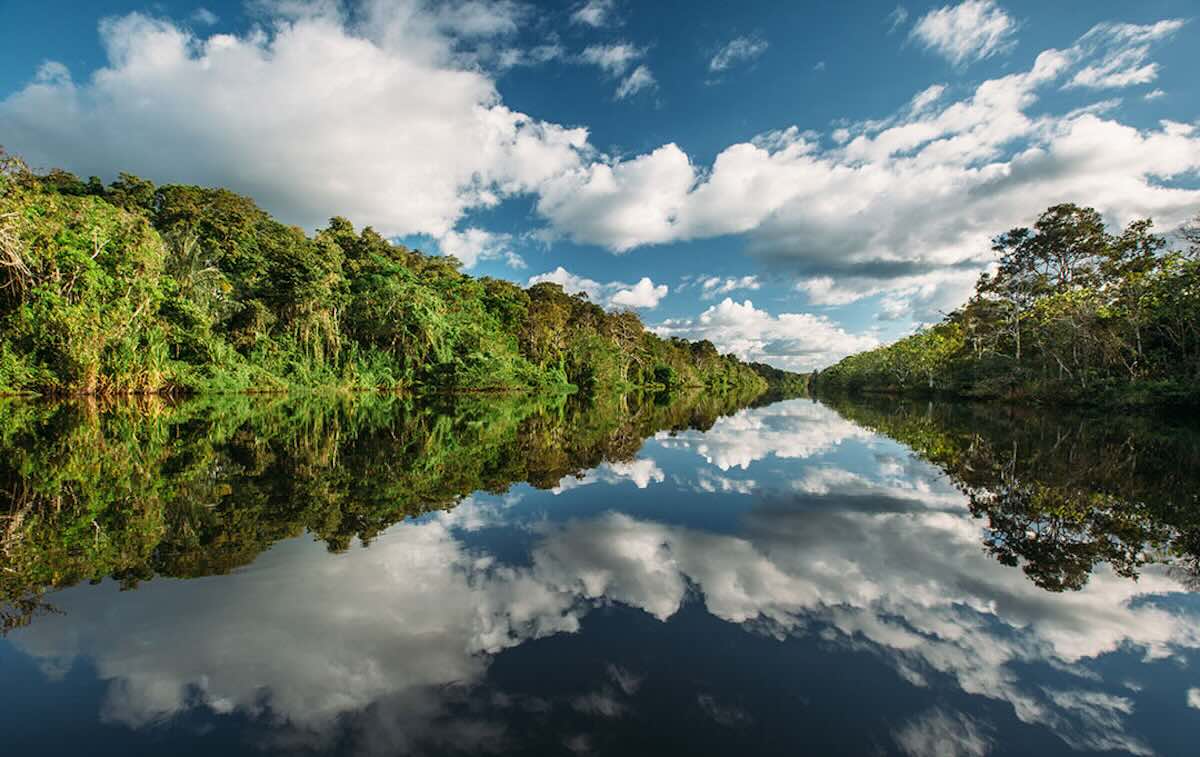 Boarding Aqua Nera for my three-night cruise this past fall, I certainly felt like I was checking into an intimate five-star property—or perhaps a movie star's massive yacht. Inspired by the black water lagoons and tributaries of the Amazon River, each generously-sized room features sleek design and luxurious touches such as dark-stained wood floors, California king beds, custom-made stone sinks and walk-in rain showers. Floor-to-ceiling picture windows, complete with a set of cozy daybeds, offer the ideal perch to watch the world literally float by—and in the Amazon, you never know what might drift past you. One afternoon, while I was gazing into the distance and coming down from the high of a deep tissue massage, a pod of endangered pink river dolphins—the subject of many South American legends—began jumping and splashing in the current.
With so few people on board (each cabin holds a maximum of two people) it was tempting to fantasize that I had the whole place to myself. When I wasn't on an excursion, I could duck into the screening room to watch a movie or take over the billiards room for a game of pool. While some passengers opted to spend time in the river-facing gym, I enjoyed the lush panoramic views from the outdoor plunge pool. The lounge, decorated with locally-sourced fabrics and handicrafts, served some of the best cocktails I had in Peru, including a tropical pisco punch mixed with lemon juice and fresh pineapple syrup.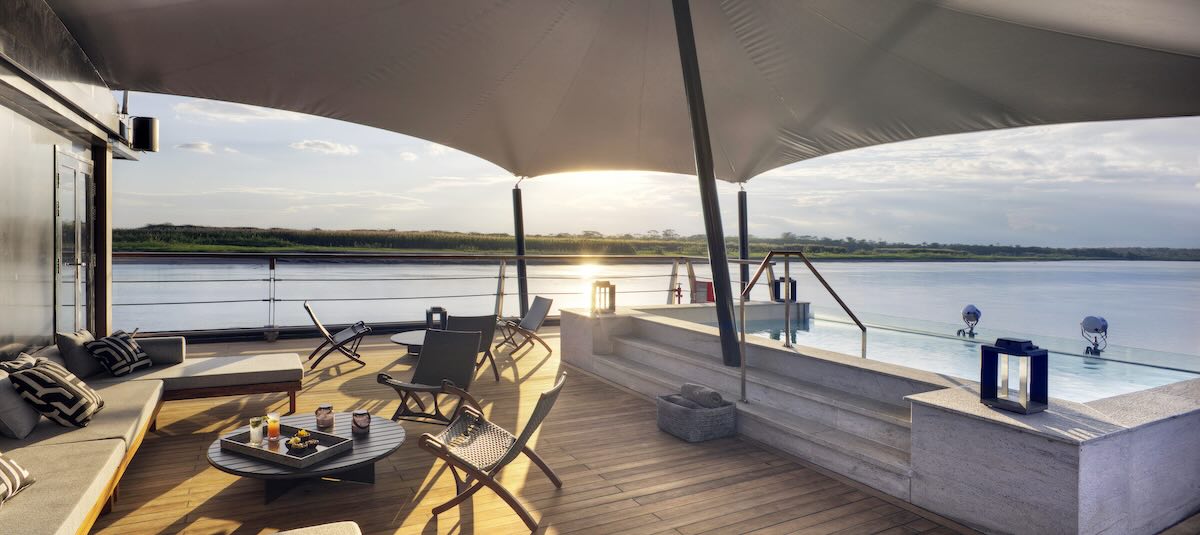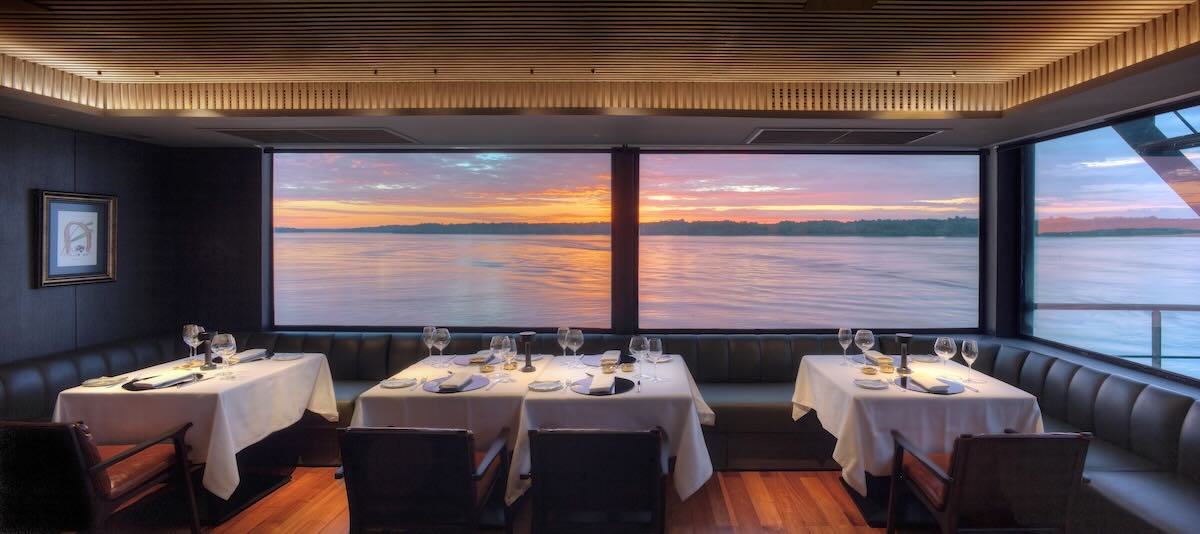 All too often, cruises shortchange their food programs for generic menus, but Aqua Nera takes passengers on a gastronomic journey of the rainforest's most unique flavors. It's led by Schiaffino, a Peruvian culinary icon and conservationist, and 70 percent of the ingredients he uses onboard are sourced within the Amazon. Expect grilled paiche, a colossal (and delicious) freshwater fish with surprisingly mild, sweet flesh; gnocchi made from plantains and yucca, and heart of palm soufflé. Occasionally, we even helped source the products ourselves: On one outing, we learned how to catch piranhas with no more than a branch, string, and chunk of raw beef.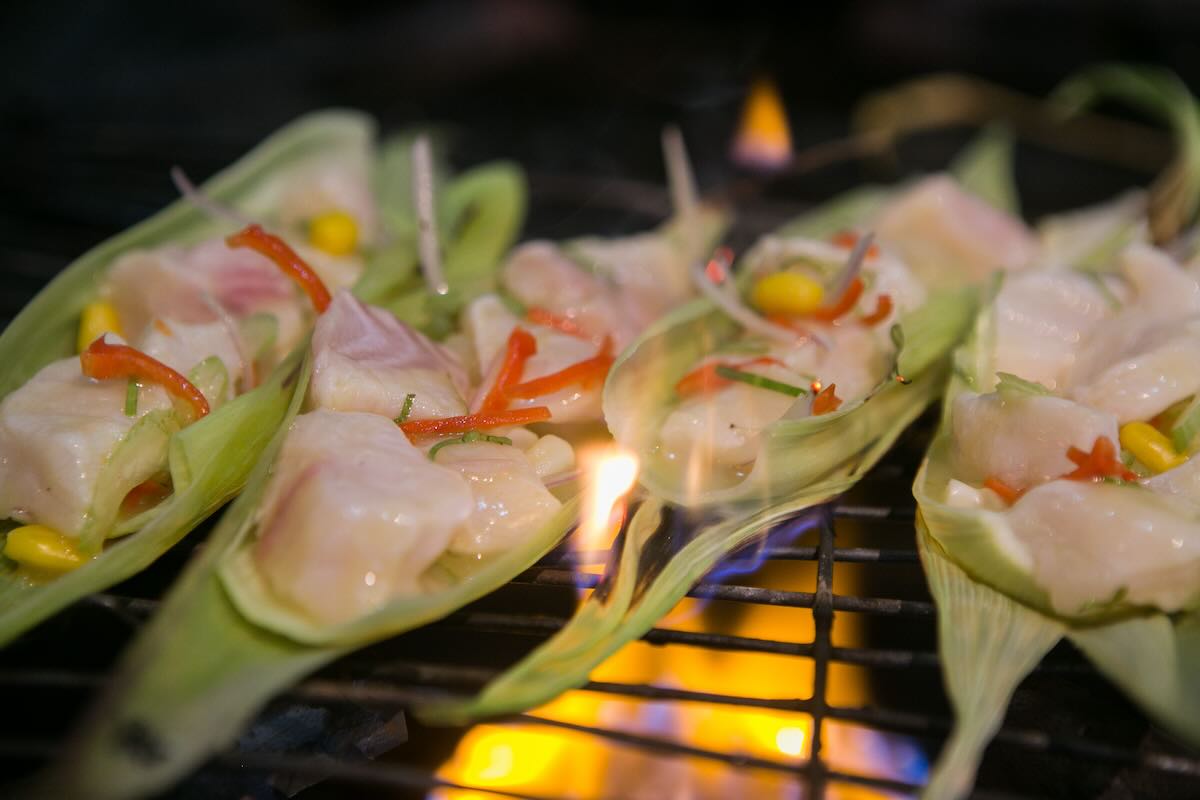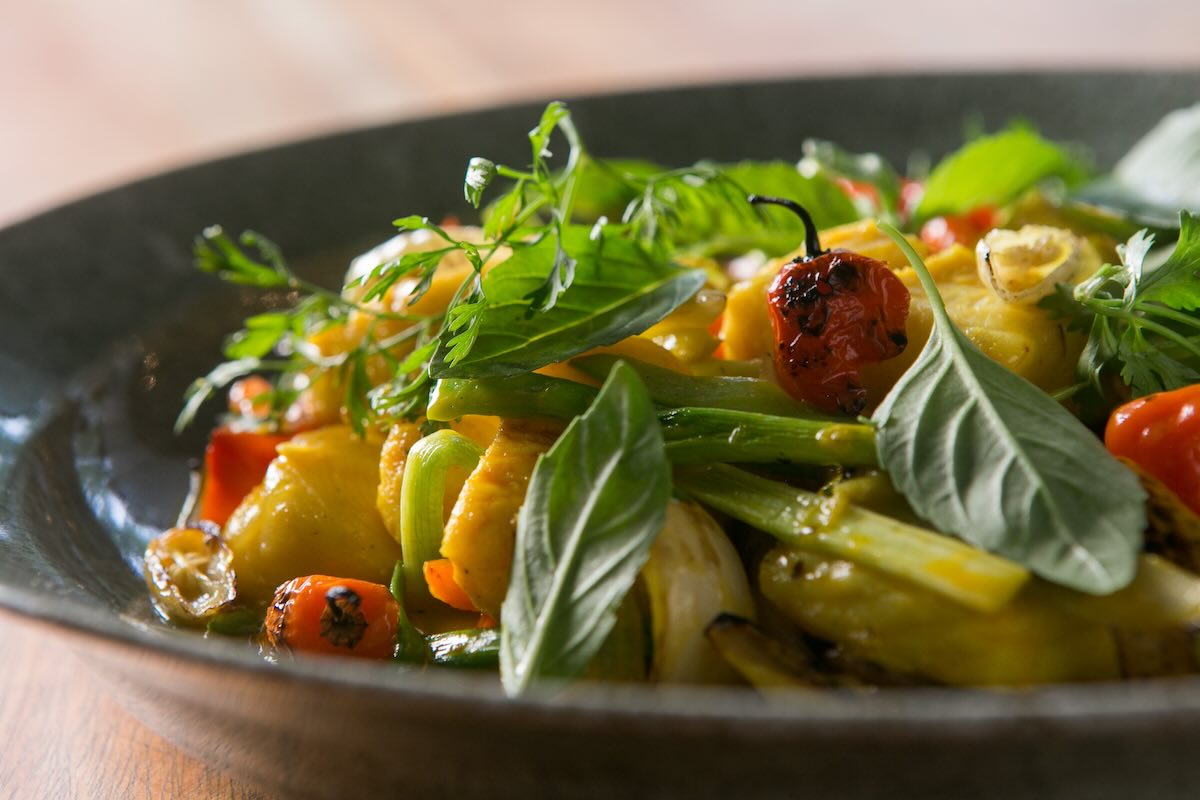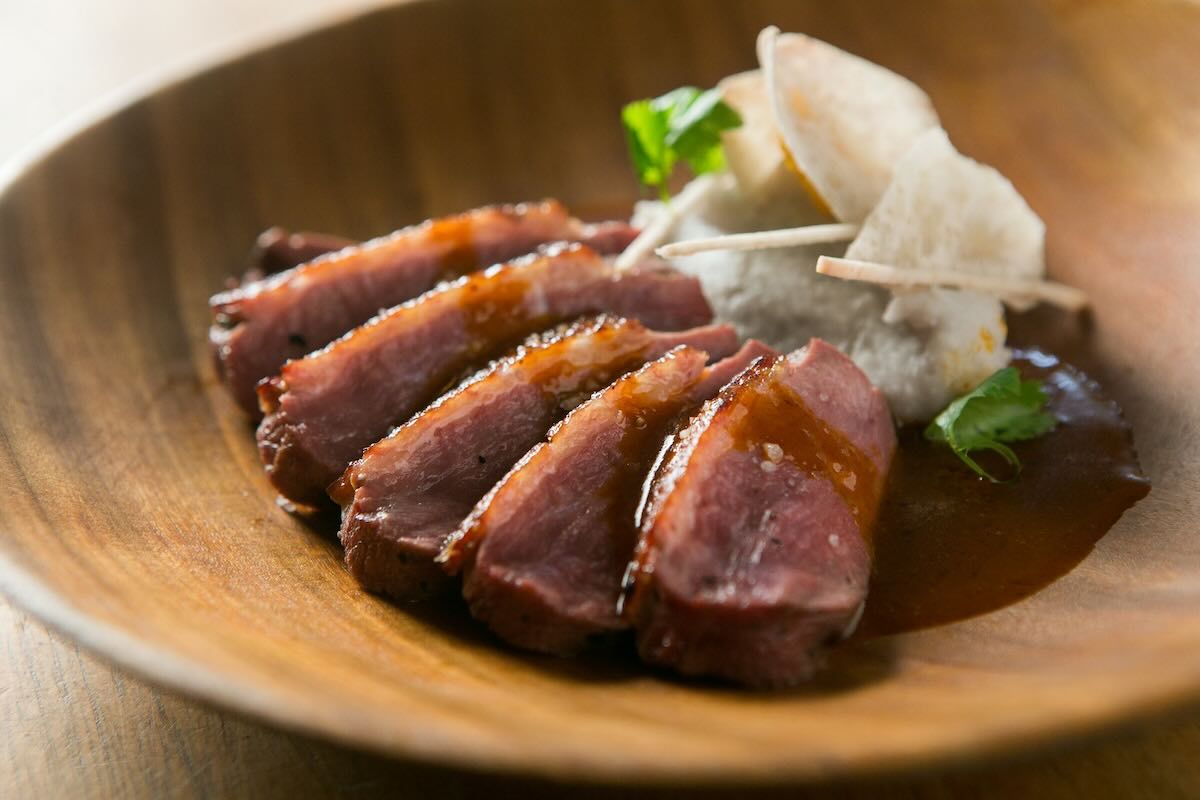 That was just one of many unforgettable adventures. Each morning and afternoon, Aqua Nera's passionate naturalists led us on one of the ship's three skiffs to meet the inhabitants of remote villages, scan the tree line for motionless sloths, swim with pool noodles in the Amazon's pure dark waters and shine flashlights in search of the tell-tale glow of a caiman's eyes at sunset. There were plenty of indulgent surprises, too. One day, our guide, Alex, had the chef and his team meet us for breakfast in the middle of the river. As they pulled up alongside us, handing over individual picnic baskets stuffed with homemade pastries, granola and sandwiches, and pouring mimosas into our stemware, I struggled to think of any restaurant in the world with a more dramatic—or exclusive—setting. Aside from the chatter of nearby horned screamers and yellow-headed caracara, we were enveloped in perfect solitude. And isn't that the most luxurious thing of all?