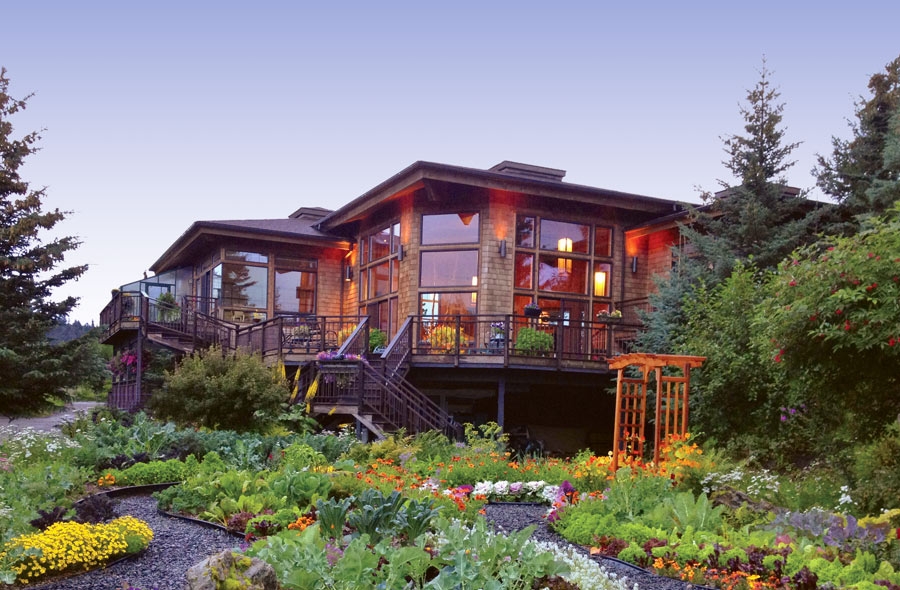 I had been dreaming of going to Alaska for years, but I could never find the time. I've heard Alaska is wild and unpredictable. Especially when it comes to weather.
Most remote lodges I'd heard about were accessible only by small plane. Planes easily weathered in, sometimes trapping clients for days or even weeks. That was a chance I couldn't take due to my hectic schedule.
My Alaskan friends Heath and Zack, who'd been after me for years to join them on an Alaskan adventure, invited me to a little known private lodge they'd found, Stillpoint Lodge. It's a very accessible lodge set literally on the edge of wilderness in a quaint little community of artists and fishermen called Halibut Cove.
We took my friends' private jet from Scottsdale direct to Homer, which has a 6,000 foot runway and a great FBO. Bald Mountain Air provides jet fuel, GPU, a pilot lounge, Wi-Fi and catering only twelve miles across the bay from Stillpoint. To add to the dramatic sense of arrival, instead of picking us up in a bog standard boat, we were met by a helicopter! As guests of Stillpoint Lodge, we were treated to jaw-dropping vistas —we came face-to-face with glaciers and mountains no human has ever set foot on — before landing at the lodge itself.
Stillpoint is a second-generation, family owned and operated lodge; Jim and Jan Thurston originally built it as an artist retreat center. Under the new direction of son JT Thurston, the lodge pivoted to cater to executive travelers, bringing playful adventure to traditional lodge offerings. Centered on high ground on a private peninsula, the main lodge is a work of art — with its cathedral ceilings and monumental stone masonry. Ten meticulously-curated cabins fan out from the lodge, sharing shoreline with sea otters, seals and puffins.
JT Thurston thrives on catering to the bold, big gulp moments in life. "Alaska is a bucket list destination for most jetsetters," he reflects. "By investing in our own sea and air transport fleet — coupled with our unique location — we've conquered the logistical barriers of sharing this raw, unspoiled part of the planet."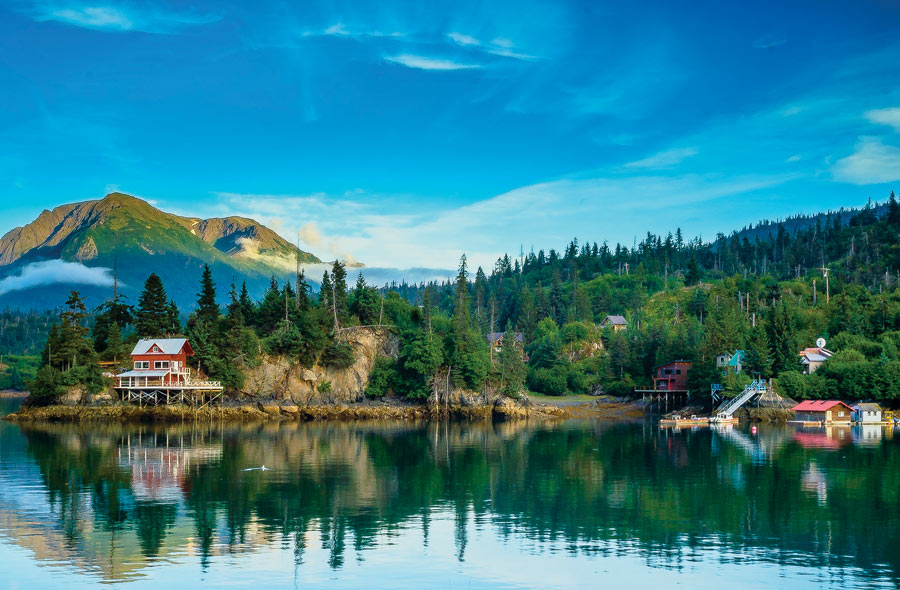 Thurston is clearly devoted to the original mission of Stillpoint Lodge, "to provide a place to disconnect . . . and reconnect with nature," expanding its mandate to include the best bespoke, ecofriendly adventures. On our fishing trip, we caught way beyond our limit of halibut and enjoyed releasing the majority back to such pristine waters. We had the big ones packed up to take home to Arizona — plum trophies to serve up at my next cocktail party!
Big, bold days leave guests ravenous at mealtimes, and the topnotch culinary team exceeded all my expectations. We devoured hearty local seafood specialties and marveled at vegetables and fruit grown in the lodge's own garden.
Craving an active Alaska expedition? Leave glacier cruises for your silver years — satisfy your inner adrenaline junkie with a jaunt to Stillpoint Lodge.