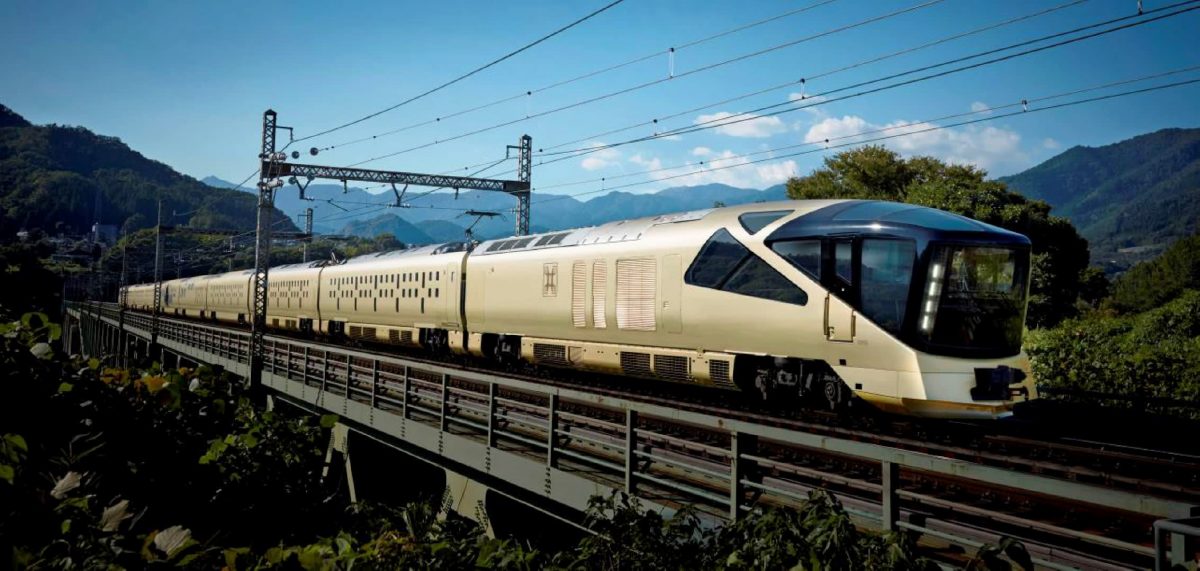 There is a new renaissance of luxury trains getting back on track with modern train travel today, and the world's VIP's are all aboard.
In this modern age when time is arguably one's most essential luxury, people are open to taking a ride back in time to the glamour of days gone by to indulge in slow-moving, extravagantly conformable on-the-ground transport. With tracks touching every corner of the globe, train travel exploration is consistently proving that this nostalgic way of experiencing your journey as well as the destination by ground, can be far more interesting than by air or sea.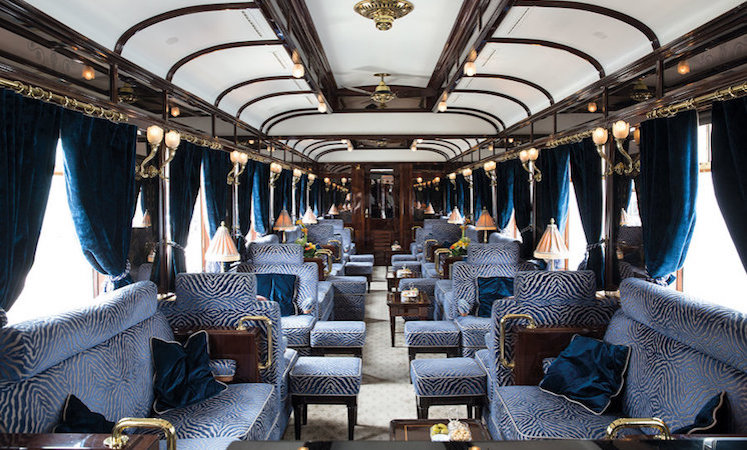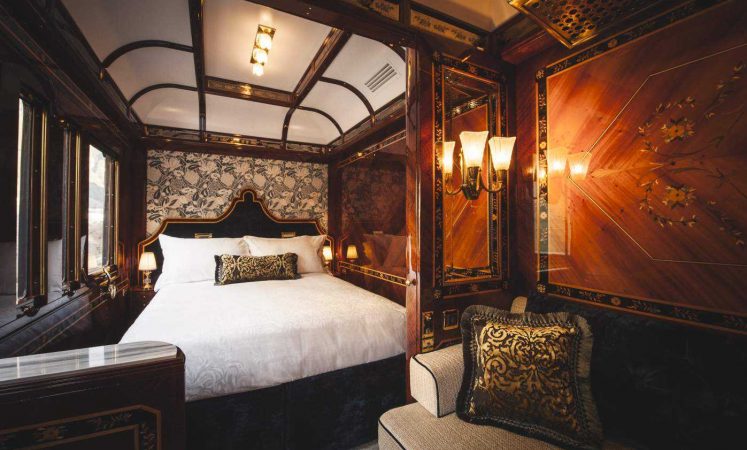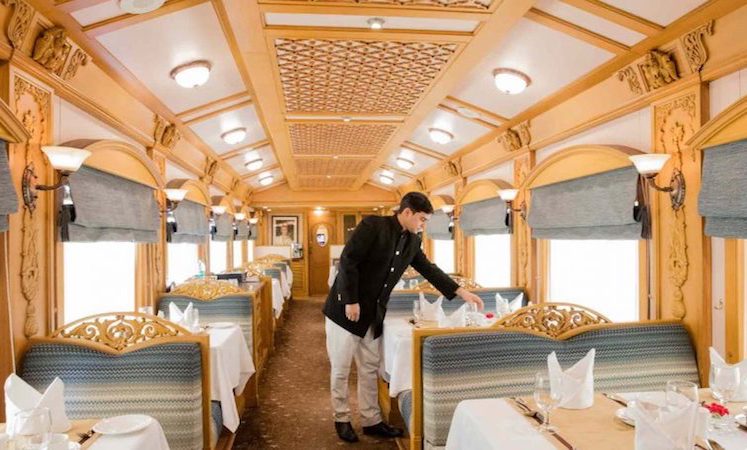 Newly recreated, restored classic trains are brought back to life as upscale steel carriages complete with personal butlers, attentive headwaiters happily serve five-course meals on premium bone china. Roomy private suites with plush linens pressed to perfection are also what can be expected these days, as if you were at the Ritz.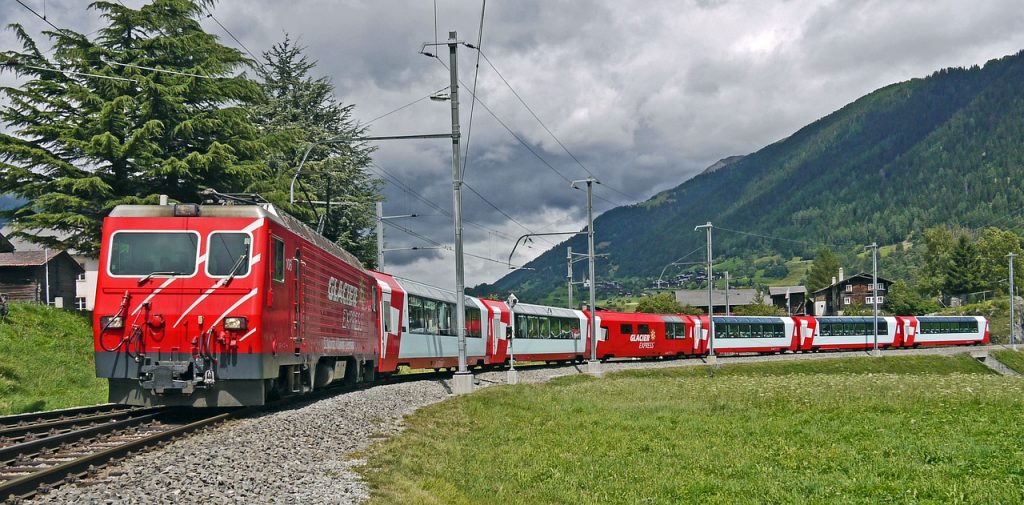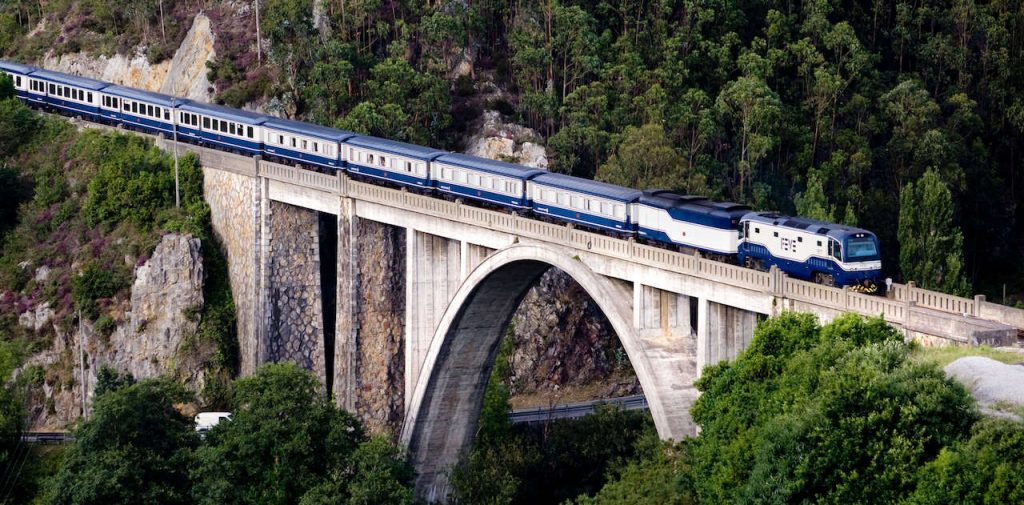 If you fancy taking it slow on your next all-frills holiday, these luxurious train rides through some of the world's most dazzling destinations will absolutely do the trick.
Venice Simplon-Orient-Express: London to Venice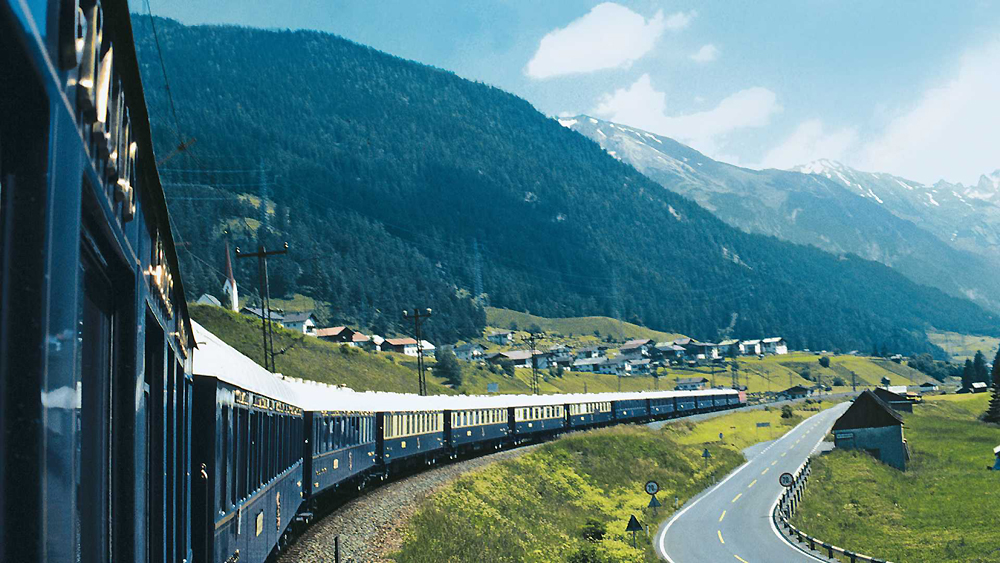 Vintage, romance and adventure are back to the forefront on the super-famous Venice Simplon-Orient-Express. As the setting of Agatha Christie's mystery Murder on the Orient Express, this all-inclusive amenity-rich train continues to amaze and roll onward to Europe's most captivating cities. The stunning journeyed scenery is legendary, as London, Paris, Verona and Venice are your featured stops. The train's Art Deco appeal is wonderfully preserved, as lavishly decorated elegant suites remind you of a more subtle, stylish era.
You'll most likely first board the Orient-Express in London for the one-night route to Venice. However, if you start your journey in Italy, you might see some odd-shaped containers that are set to be delivered to the head Chef on the train. These crates are full of freshly caught lobsters that are served for you at brunch. Travel rates start at US $3,342 per person.
The Seven Stars Train: Kyushu, Japan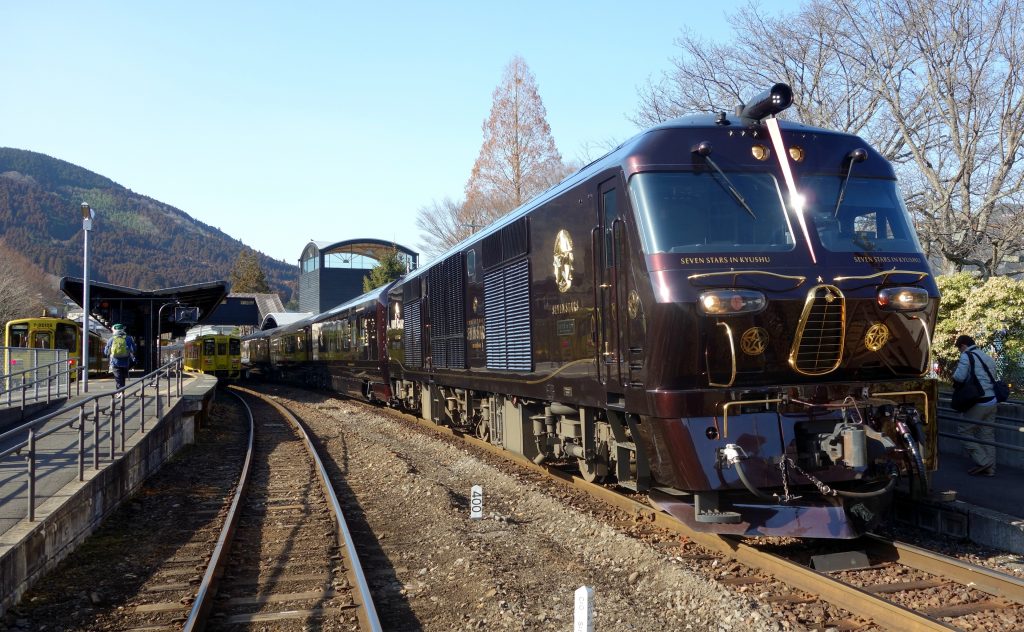 Asia's most popular luxury train journey has won awards for its craftsmanship and quality passenger friendly service. When hopped on-board Japan's most luxurious train, you'll notice the seven carriages that hold just 30 lucky travelers housed in 14 suites.
The celebrated train offers itineraries for a two-day travel option, which meanders around Fukuoka, Japan, or an excursion that loops across the southern Japan Island, which lasts four days.
The iconic interiors supremely showcase the best in Japanese design and workmanship. Rosewood and maple ordain the inner walls, as walnut flooring under your feet and shoji paper screens used as window coverings brings Japan into your soul. Another nice touch is the etchings of flowers and birds on the train's sliding glass doors. Train Travel rates start at US $2,271 per person.
Golden Eagle Luxury Train: Moscow to Vladivostok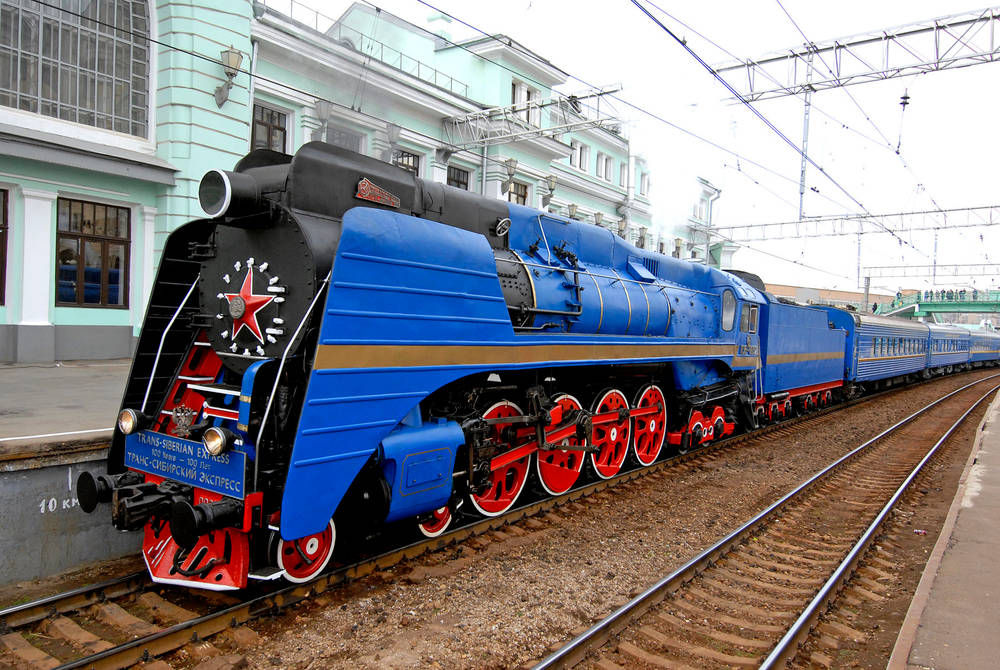 The Trans-Siberian Express is back to its full glory. With its notoriously intimidating itinerary that spans a mind-blowing eight time zones, those hardcore travelers will revel when riding upon this train.
Russia's Golden Eagle is the opulent version of the Trans-Siberian, which features over-the-top furnishings and indulgent living. There are comfortable en-suite bathrooms; much needed air-con in the summer time, even more-needed full heat for the Siberian winter, personal concierge services and even a resident pianist. On the off chance you get sick, no need to worry, there is an English-speaking doctor on board.
Your epic two-week passage is full of daily stops and chances for once in a life time excursions. The train features unbelievable scenery along Lake Baikal and makes a detour to Ulaanbaatar, Mongolia's capital. To help those passengers adjust in extravagance, five-star accommodations in Moscow and Vladivostok are provided. All-inclusive travel rates start at US$15,895 per person.
Belmond Royal Scotsman Trains: Scottish Highlands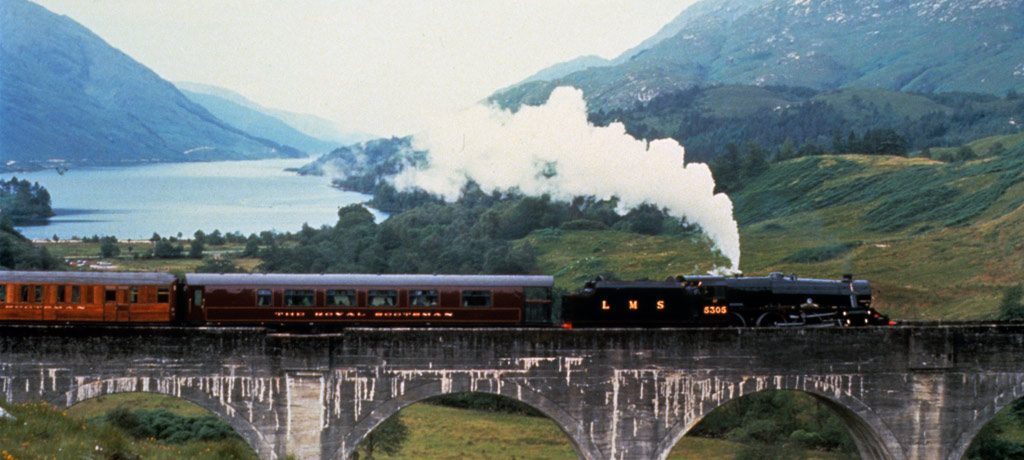 The Belmond Royal Scotsman is a unique way to see the underrated and quite magnificent Scottish countryside charm in proper, well-appointed United Kingdom-type atmosphere.
Train-travelers have numerous round-trip options to choose from that originate from Edinburgh, and last between two and seven days. The most popular is the classic Belmond Royal voyage is the four-night journey taking you to the landmark Scottish Highlands, where you'll tour distilleries and visit historical castles. This luxury sleeper train, has a well-stocked full-service bar never-endingly pouring over 50 varieties of whisky. Travel rates start at US 3,917 per person.