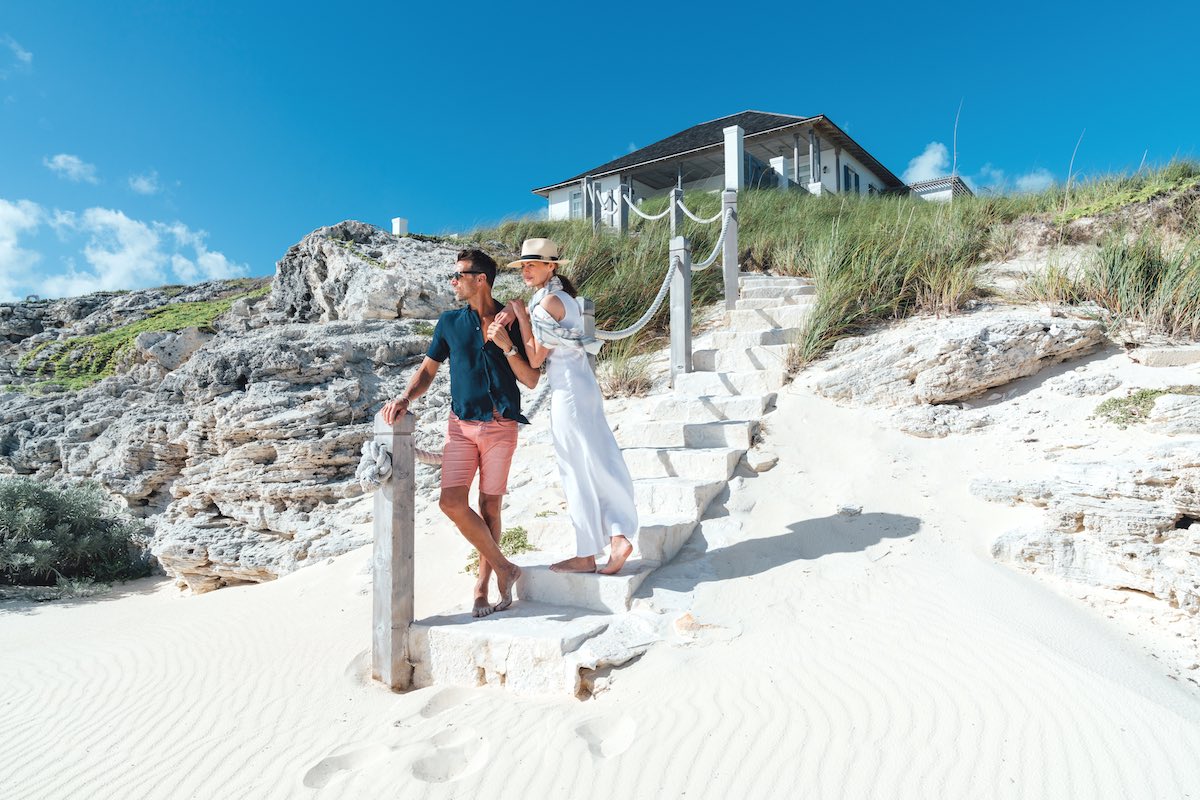 Chartering a private party jet to Las Vegas is so 2019. The verifiable elite has long discarded crowds, be it at Coachella or an airport terminal. The allure of remote islands with runways long enough for a Gulfstream G700 is the new litmus test of luxury. Enter Ambergris Cay, one of the rare private islands that fit the bill, boasting the largest private runway in the Caribbean at 5,700 ft. in length. Roughly 600 miles southeast of Miami, and 100 miles north of the Dominican Republic, Ambergris Cay is the crown jewel of the southeast corner of Turks and Caicos, encompassing the legendary Caicos Banks. Signature shallow turquoise blue waters of this region are so brilliant, they are a favored sighting of NASA astronauts while in orbit.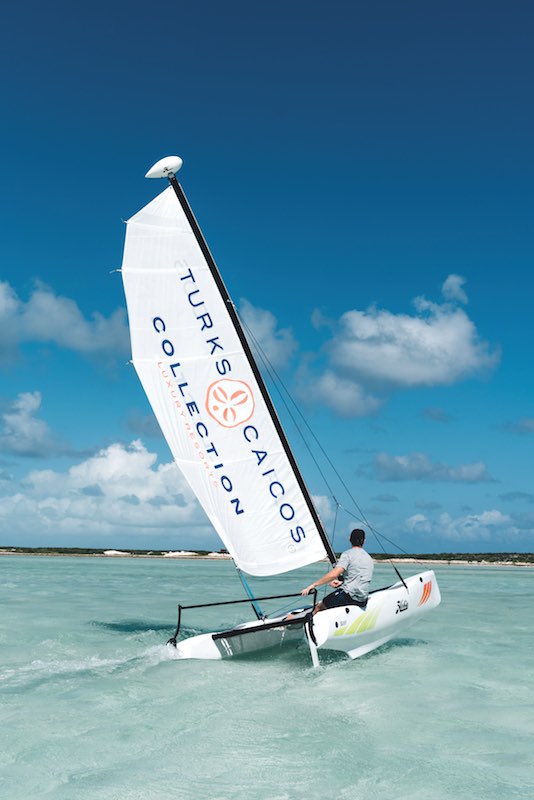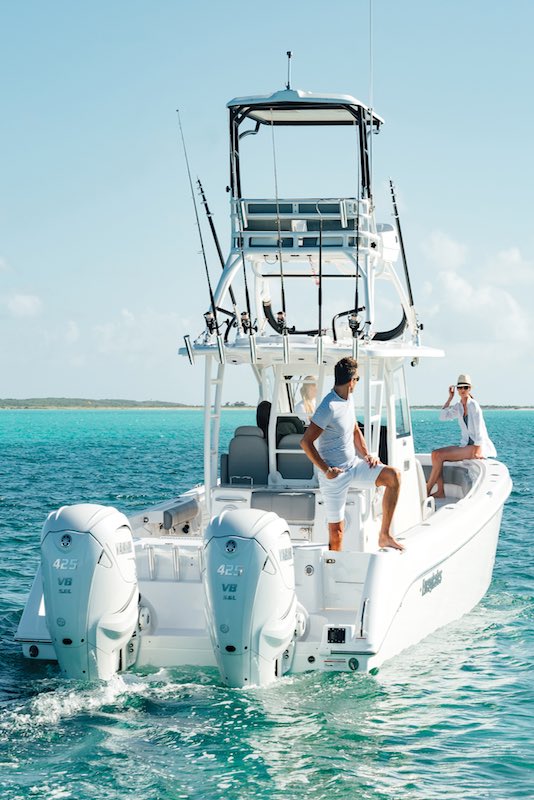 Ambergris Cay has been a private island since its purchase in 1811 and saw little development until the late 20th century when more modern infrastructure arrived, catering to upscale clientele seeking privacy and rustic charm. For East Coast sunseekers, the island feels "a world away" without the jet lag. This belle laureate of the Caribbean has drawn the attention of the social elite of late, maintaining its cachet by staying a bit under the radar. Secret's out now that travelers are specifically looking for ways to bypass bustling major airports.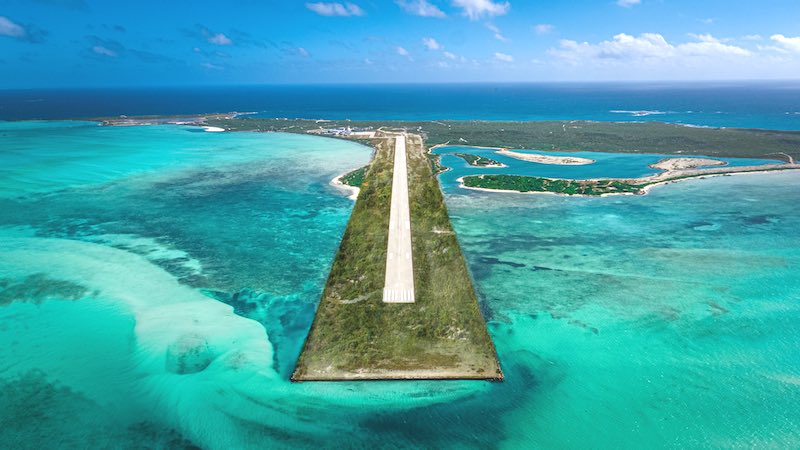 Included with your stay are more adventures than you can imagine—sail, snorkel and sportfish to your heart's delight, think vodka-clear water over paper-white sand. You can also bonefish, kayak, or enjoy a deserted island catered lunch experience. Staff here facilitate most any off-shore scuba adventure with expertise, taking advantage of a sophisticated fleet of watercraft. Bathe in bisque-warm turquoise water by day, and feast on succulent seafood by night. The scenery looks like a screen saver and there are courtesy golf carts and bicycles you can use to get around.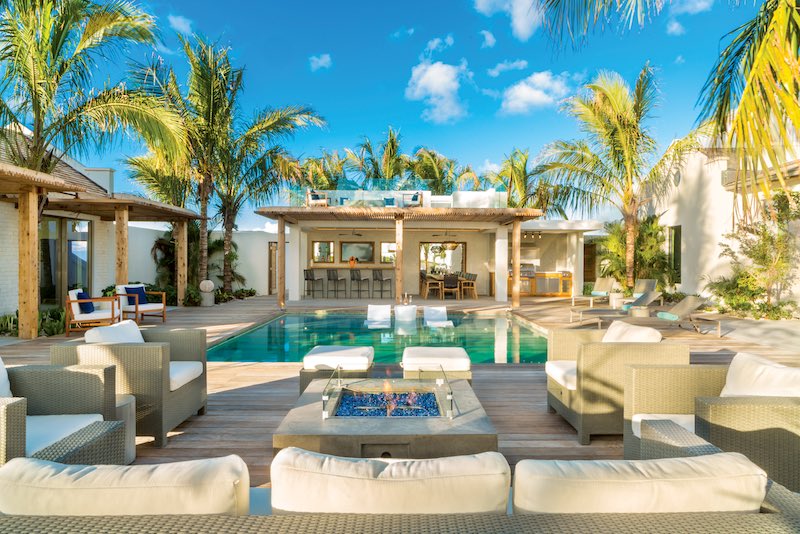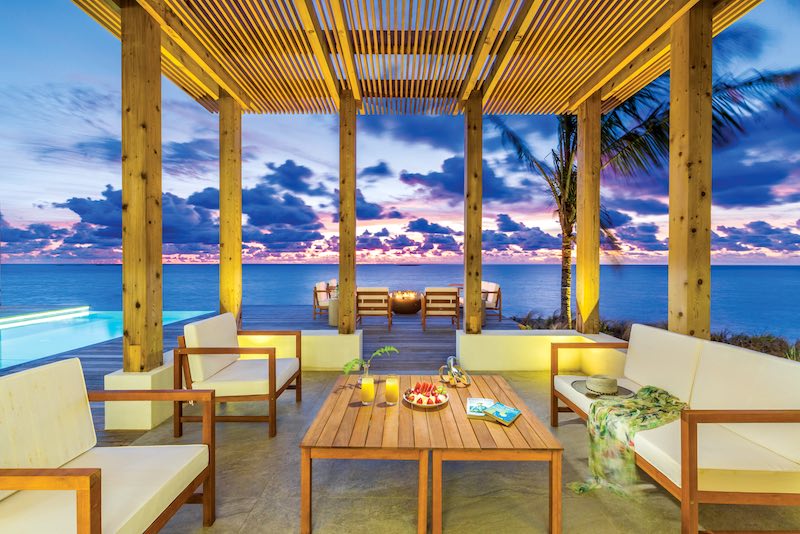 Like the spectacular vistas, Ambergris Cay's villas are an impressive field, luring discriminating international guests. On the most pristine side of the isle, Dream Pavilion boasts prime position and the most prestige points. The newest, largest, most impressive villa on the island, the six bedroom Dream features strategic walls of sliding glass, allowing you to gaze dreamily into the sea. The joy of waking up, sunning on your sprawling pool deck, jumping into the ocean, then strolling right into an alfresco rain shower is a luxury unlike any other. Distinctive features include not one but two generously scaled swimming pools, one with an infinity edge with dramatic views to the ocean, and one nestled in the protected interior courtyard for whenever the wind picks up. Enjoy sprawling gourmet kitchens with on-demand private chefs, and multiple master suites for democracy's sake. If corporate life is taking its toll, this is the ideal place to bliss out and rekindle your spirit.