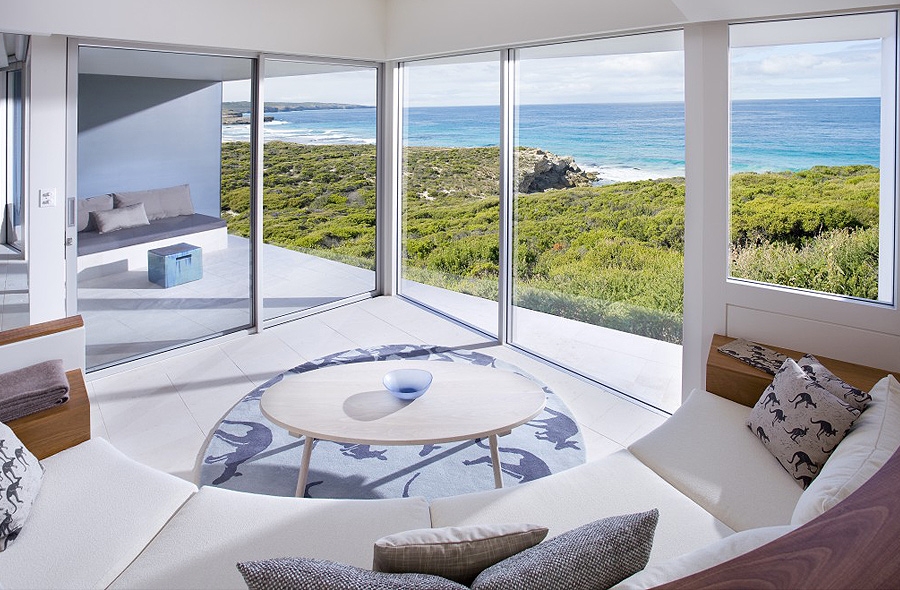 It is every jetsetter's desire to travel the globe in complete comfort, exploring its most exotic countries, while indulging in the finest cuisines and hotels.
But for many of us, the only real limitation is time. Luckily, an emerging trend of all-inclusive, luxury jet vacations (provided by a few elite organizations) is enabling a select few to travel the world in less than a month, free from the headaches of securing reservations or managing a travel itinerary.
One of the foremost leaders in this movement is Intrav, who for years has been providing elite, unforgettable, global excursions. From the moment you book your journey, to long after you return from traversing the world, Intrav's expert 24/7 "journey concierge" is committed to ensuring you have the most luxurious and worry-free experience imaginable. And from world-class meals at Michelin-starred restaurants to VIP access to exclusive venues across the globe, every expenditure is included in the flat cost of the trip.
In just three weeks, you will circumnavigate the globe, absorbing the absolute best of some of the most breathtaking places on Earth: Rio, Bora Bora, Venice, Tahiti, Cape Town, Tokyo, Sydney, and Reykjavik are just a handful of the stops you'll make on your unique adventure. Every exclusive Intrav journey is just that, unique, and they only schedule a select few of them each year. These journeys carefully blend cosmopolitan cities like Paris with remote locales like the Galapagos Islands, giving you the most diverse and unequaled vacation experience imaginable.
You'll embark on your adventure in a custom-fitted Boeing 757-200 ER, built for 233 commercial passengers, but transformed by Intrav to house fifty personal oases devoted to luxury and relaxation. Relax while sipping some champagne from the fully-stocked open bar and enjoy a seat massage while the onboard chef prepares you a personalized meal. Invite fellow travel companions to share a drink or meal in the personal lounge at your seat or maybe you'll just want to fire up the complimentary iPad they give you to access the onboard Wi-fi or watch a movie. Or, you may simply want to sink into the lush, Italian-designed seats (whose six-and-a-half feet of personal space allow you to stretch out completely), adorn a silk eye mask, pull up the privacy screen, recline and sleep peacefully until you reach your next stunning destination.
Although Intrav provides one of the most luxurious flying experiences we here at Jetset have ever encountered (and that's saying something), the real magic begins once you deplane. Intrav flies to less-crowded airports with no commercial direct flights, and you will enjoy expedited passage through customs and immigration. Don't worry about your luggage; it will be awaiting you when you get to your room at one of the most opulent and iconic hotels in the world. Behold the majesty of the Ubud Hanging Gardens in Bali (with its individual villas suspended from a massive gorge). Or the breathtaking Urubamba River as it flows past the gardens of the Hotel Rio Sagrado in Machu Picchu.
Intrav's incomparable connections in each country you visit mean that you will always experience the most that each locale has to offer. You'll have exclusive access to all of the historic, must-see sights, as well as exclusive gala events like a private Polynesian feast in Tahiti, or an "Arabian Nights" desert dinner party in Dubai. But if you wish to have your journey customized to meet your every desire, it is not a problem. Want to forego sightseeing in favor of some golf or a helicopter ride? No problem. Whether you wish to travel solo, or dine with your fellow travel companions, is entirely up to you. Intrav makes it their mission to forge personalized experience that you will remember forever.
For a luxury adventure with a more educational focus, TCS & Starquest Expeditions capitalizes on unique partnerships with some of the world's most distinguished universities, museums and cultural organizations – namely National Geographic, the Smithsonian Institution and the American Museum of Natural History. On a TCS & Starquest expedition, some of the most respected professionals in their fields travel with the 78 travelers and provide you with invaluable insights into the rich history of the many locales you'll explore.
TCS & Starquest also collaborates with Four Seasons Hotels and Resorts on several private jet journeys. Travel on a TCS & Starquest expedition with Four Seasons is on a customized executive 757 that only seats 56, and is fitted with Wi-Fi and all the upscale amenities you would expect on a trip of this caliber. You will stay exclusively at Four Seasons Hotels on your adventure, and a Four Seasons concierge and chef on board help meet your every desire. But it is the unique insight you get into the diverse countries you visit, sights you see and cultures you encounter that make a TCS & Starquest Four Seasons' expedition a one-of-a-kind experience.
Perhaps your idea of the ultimate first-class international jet excursion is traveling from one legendary golf course to the next, sampling regional cuisine and playing 18 glorious holes per day. If so, then seek out ENV Jetours, which offers the only exclusive, inclusive excursions with the golf enthusiast in mind. You'll travel with actual PGA pros who will offer personal lessons at each awe-inspiring course you visit. Imagine walking off the course near stunning Victoria Falls and boarding a luxury 767. You throw on a noise-cancellation headset and close your eyes. When you wake up you're in Cape Town – that's the ENV experience.
The private jet tours offered by luxury travel company Abercrombie & Kent are so popular they sell out quickly – literally within weeks of being announced. Since A&K's 2014 private jet tours, which include Africa: Across a Continent by Private Jet and Around the World with Geoffrey Kent by Private Jet are already booked, now is the time to start planning ahead for 2015. Kent, who founded the company, assures prospective guests that they will travel "in the very finest A&K style" on every private jet journey.
Finally, for those who prefer to plan their own journeys, A&K has partnered with FlexJet, which manages the largest fractional fleet of Bombardier business aircraft in the world. Members of A&K's Marco Polo Club now qualify for special savings on fractional jet ownership and the Flexjet 25 Jet Card. Both programs offer Marco Polo Club members the flexibility to create a personalized global travel experience that is second to none.
The incomparable experiences these global adventures provide are far more valuable than any other luxury purchase. What these innovative companies sell are memories – because even the finest items eventually lose their luster, but the finest memories last a lifetime.
Intravjet.com
TCSWorldTravel.com
Fourseasons.com/privatejet
Envjetours.com
Abercrombiekent.com/privatejet