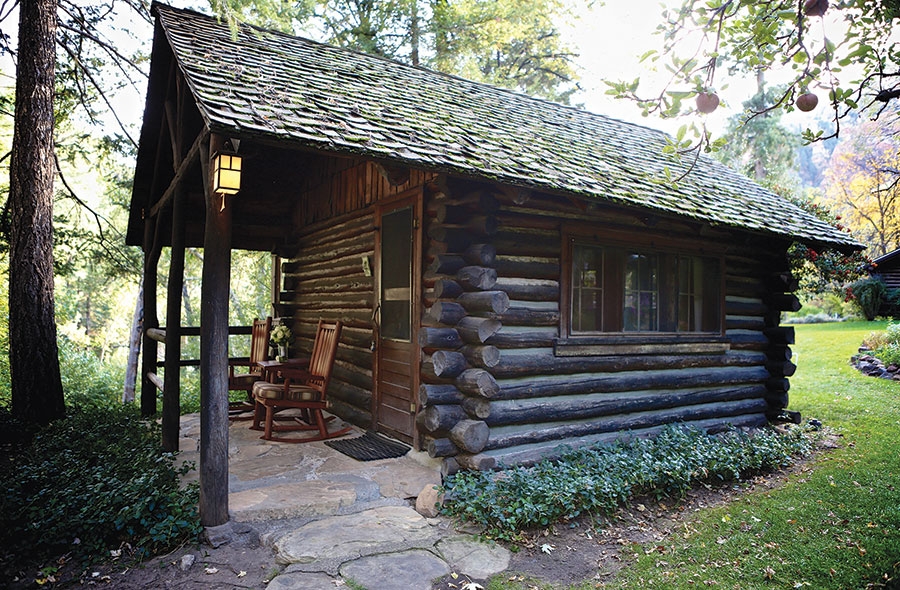 As publishers of Jetset Magazine, My husband (Darrin) and I have been privileged to travel to many luxurious destinations, and we have thoroughly enjoyed every one of them.
 But it was when we planned a family staycation to Sedona, Arizona, right in our own "backyard," that we were surprised to discover a magical place unlike any we had ever visited.
Our destination was Garland's Oak Creek Lodge, a collection of 16 rustic cabins set in beautiful Oak Creek Canyon on land that was homesteaded in the early 1900s. Our friends and Jetset contributors, Ken McElroy and Robert Kiyosaki, had just purchased the property along with their business partner Alex Brigham, and we were invited to check it out.
I'll admit we were a bit surprised to learn that there is no cell phone service, no Internet access and not even a TV at Garland's Lodge (and so were our kids). What we soon discovered, however, is what a huge advantage that is for a family vacation. We all learned just how important it is to take a break from the electronics for a while and just enjoy being together, doing fun family activities and exploring the gorgeous property. Darrin and I even took a relaxing yoga class by the creek. We also enjoyed our charming cabin with its cozy front porch and stone fireplace.
Breakfast and lunch are included at Garland's Lodge, and dining there is an experience in itself. They ring a bell at mealtime and guests flock to the dining room for meals that are not only delicious, they're healthy and organic. Many of the ingredients are grown right there on the property. Garland's Lodge started doing "farm to table" long before it was the fashionable thing to do. In fact, they've received so many requests for their recipes that they've even produced their own cookbook. And the homemade apple cider pressed from apples grown in the property's orchards is absolutely fantastic.
Many families have been booking the same weeks at Garland's Lodge for as many as 20 and 30 years, so when they learned that the property had been sold, they were concerned that things might change. They have no reason to worry. Longtime owners Gary and Mary Garland patiently waited until the right buyers came along. "The Garlands are really just amazing folks and what they have produced there is really special," Ken explains. "To change the direction of what Garland's Lodge is would be a mistake. This is a legacy. We're just hoping to be good stewards of the property for the next generation. "
Because of its unique appeal, Garland's Oak Creek Lodge has never had to advertise and can have a long waiting list for certain dates. In the past, the lodge has only been open from April 1 through November 15, so to enable more guests to experience the lodge's simple pleasures, the new owners are planning to open the lodge earlier in the season in 2015.
Not long after we arrived, our kids forgot all about their electronics, and by the end of the weekend, they decided that this was one of the best family vacations we have ever had. We couldn't agree more.