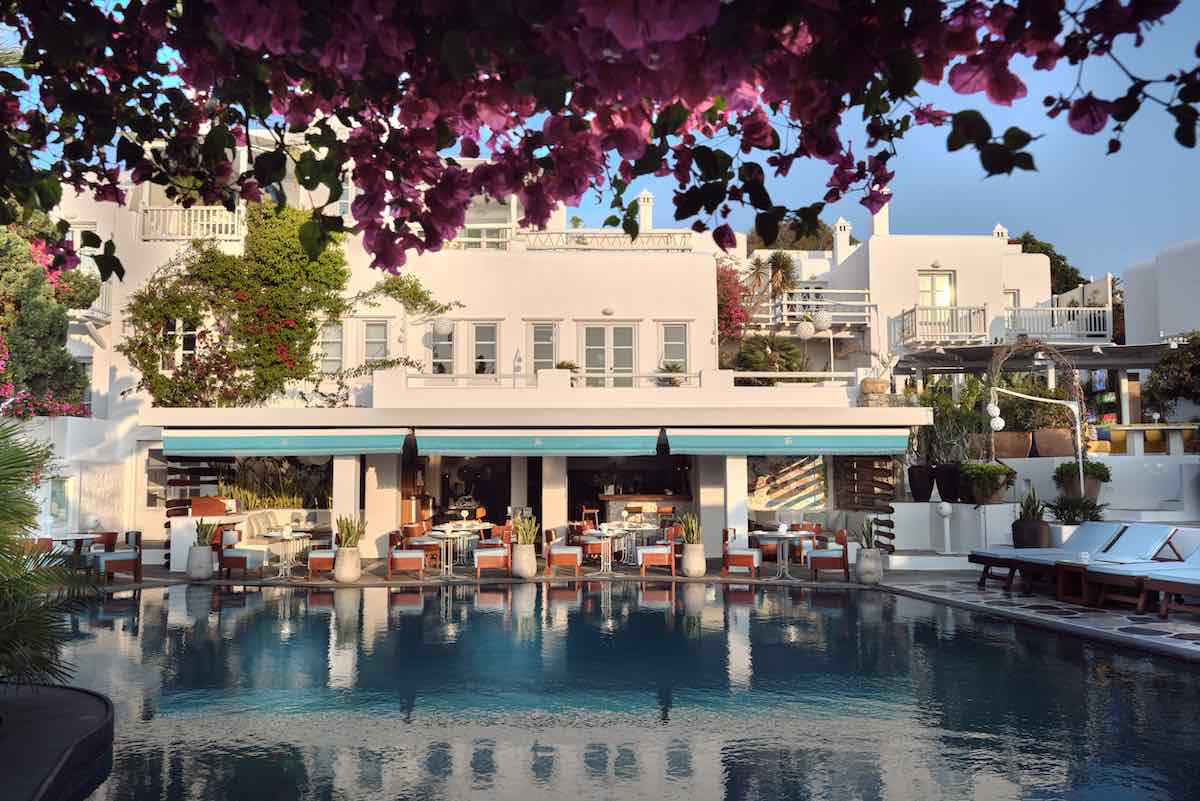 Full of history and exciting attractions, the Greek island of Mykonos has become one of the hottest getaways for glamorous travelers in search of luxury, relaxation, and gorgeous ocean views. The weather on this secluded Mediterranean haven is warm all year round, and the island's sprawling beaches, vibrant night life, and top-notch shopping destinations make for a one-of-a-kind vacation, where exhilarating parties and world-class resorts can be found on every corner. Famous for its five-star service and its stunning views of the glistening Aegean Sea, Belvedere Mykonos is family-owned hotel that offers the best in resort-style comforts and amenities, right in the heart of this glamorous island paradise. Frequently snagging headlines in top travel magazines and newspapers, this breezy and open hotel has set the industry standard for deluxe service, classy design, and ritzy in-house bars and dining options. Whether you are a traveler in search of socialization, excitement, or a break from the everyday grind, Belvedere Mykonos will provide stellar service and the luxe accommodations you need to make your stay in Mykonos as elegant and memorable as possible.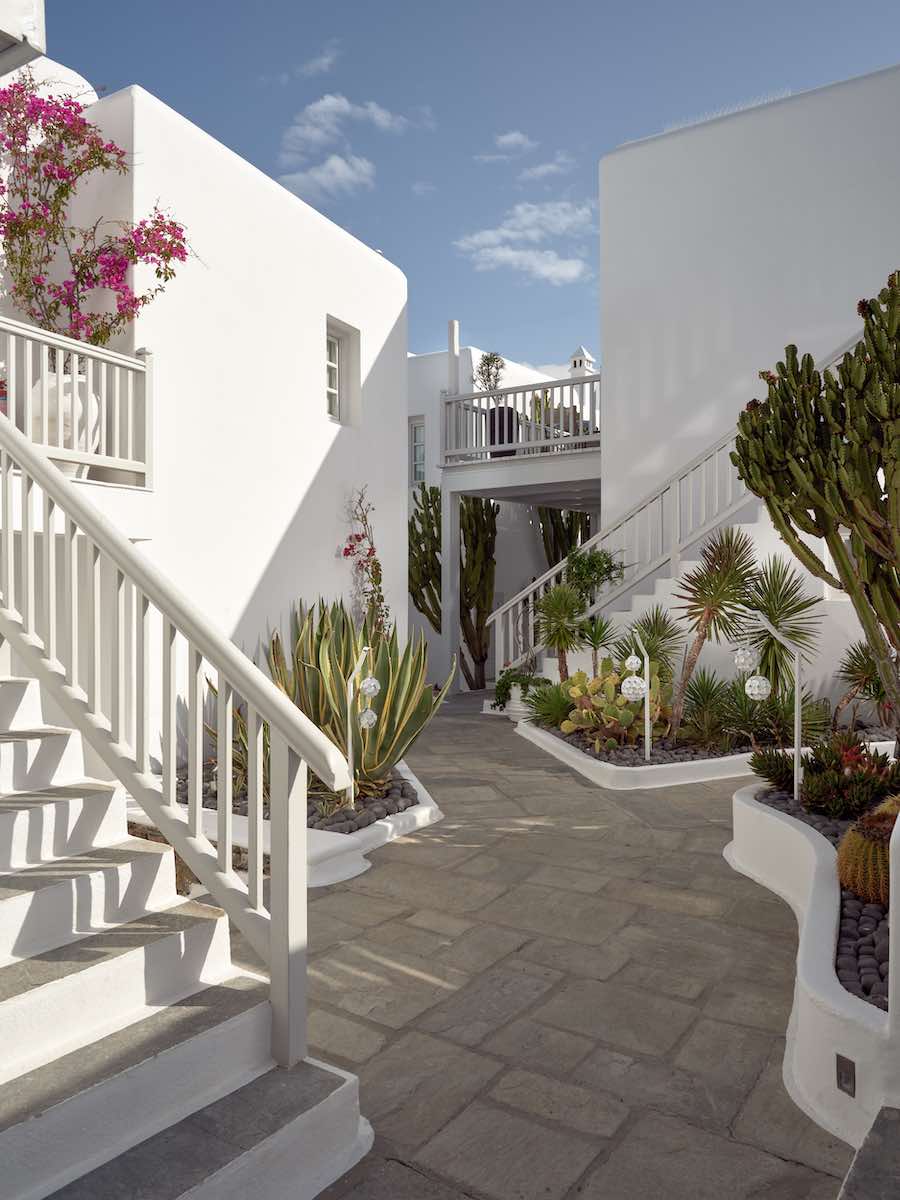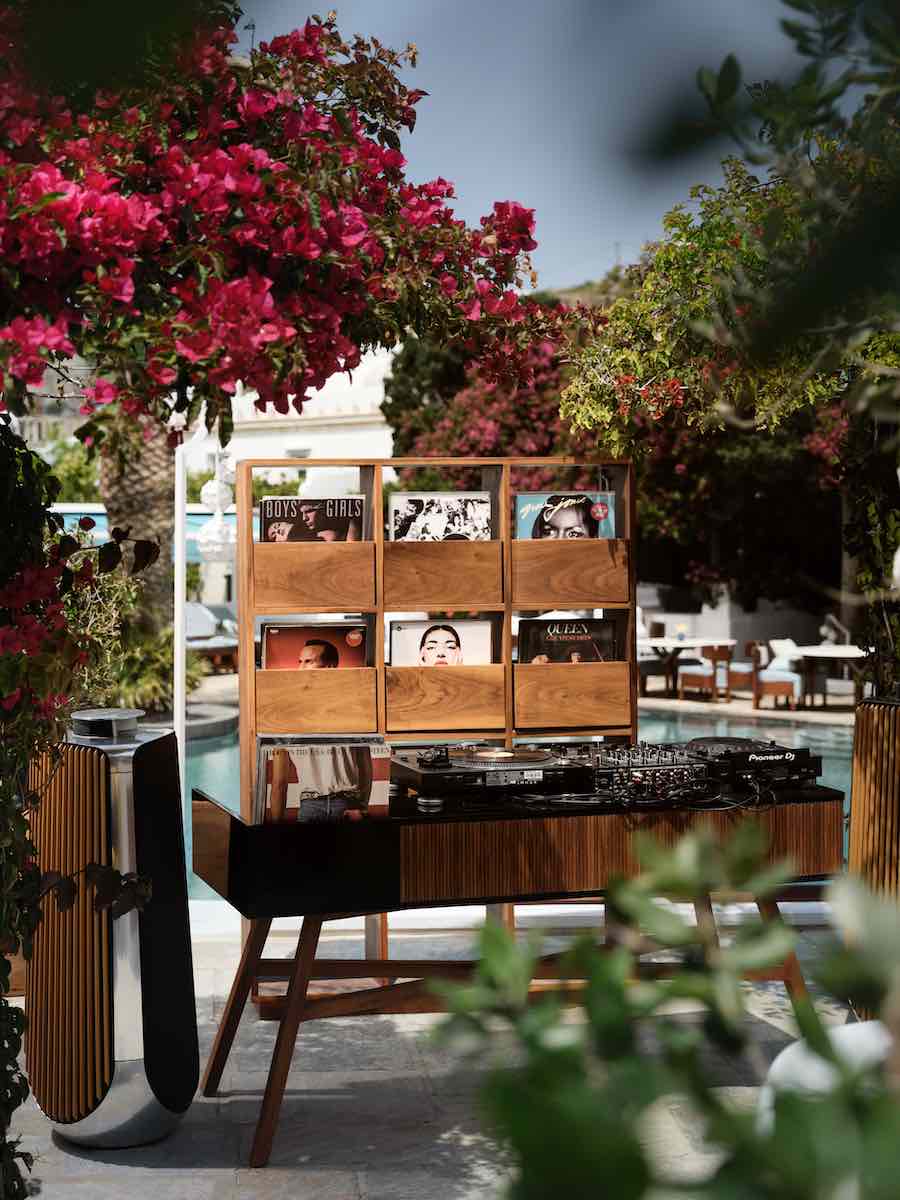 Hilltop and Waterfront Views
Part of what makes Belvedere Mykonos such an attractive location is the variety of accommodations guests can choose from when booking their room. For nature lovers, the hotel provides breathtaking hilltop views that overlook Mykonos' craggy hills, stark white houses, rich scenery, and endless oceans. Guests who book these rooms can also swim in outdoor infinity-edge pools with their friends, family or significant other, drawing closer together while basking in the glorious sun-soaked surroundings. Those who come to Mykonos specifically to watch the waves of the ocean sweeping over the shores can reserve a waterfront room, where the magnificent Aegean Sea is just a short distance away. If you're looking for more of a private space, guests can also book one of Belvedere's private villas, which allow for a more intimate setting, away from the hustle and bustle and prying eyes of the outside world. These villas are not only spacious but also stunningly designed, their minimalistic comforts and neutral-colored interiors helping guests relax and unwind. All of these rooms come with soft beds, draped in sheets produced by world-class Italian linen designer Quagliotti, facilitating one of the coziest night's sleep you've ever had. No matter which room you book, Belvedere will make sure the views and the experience are tailored to your needs.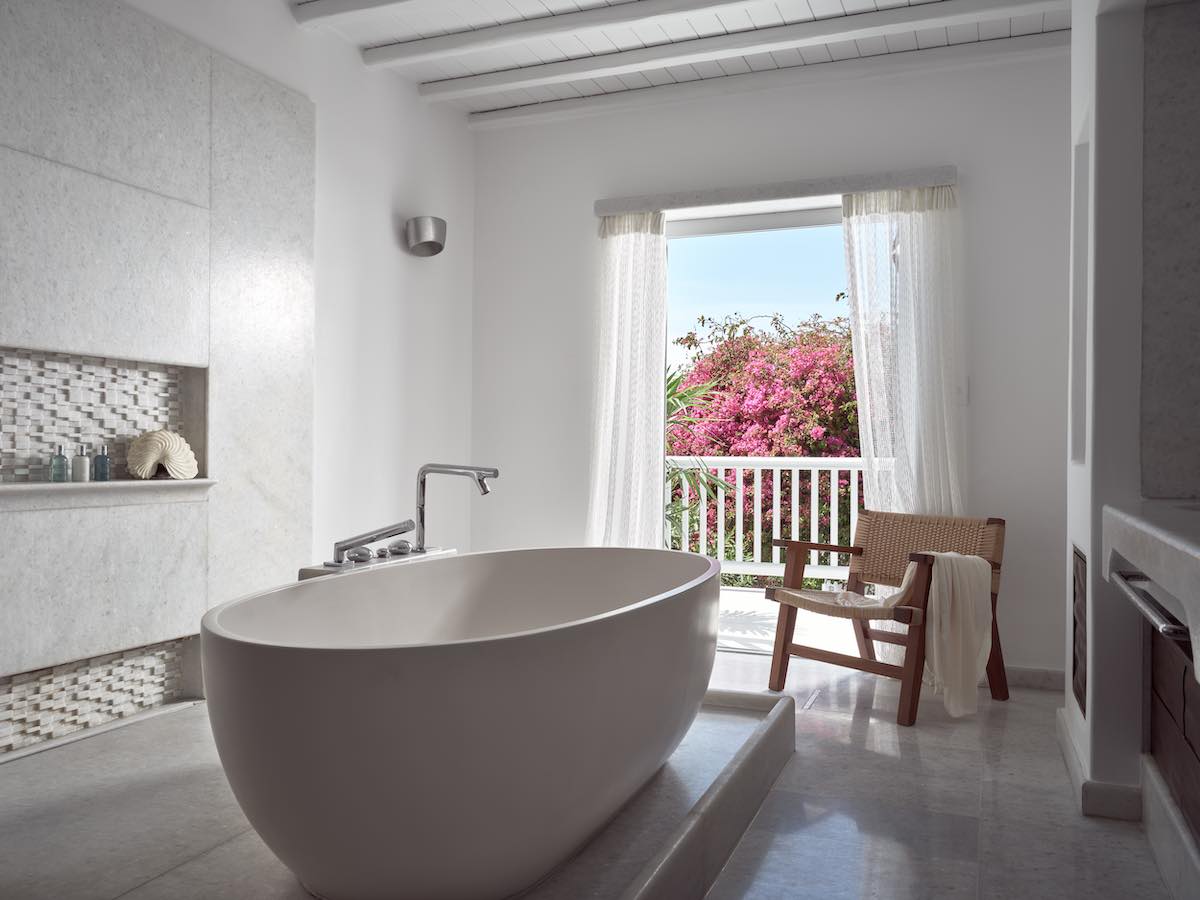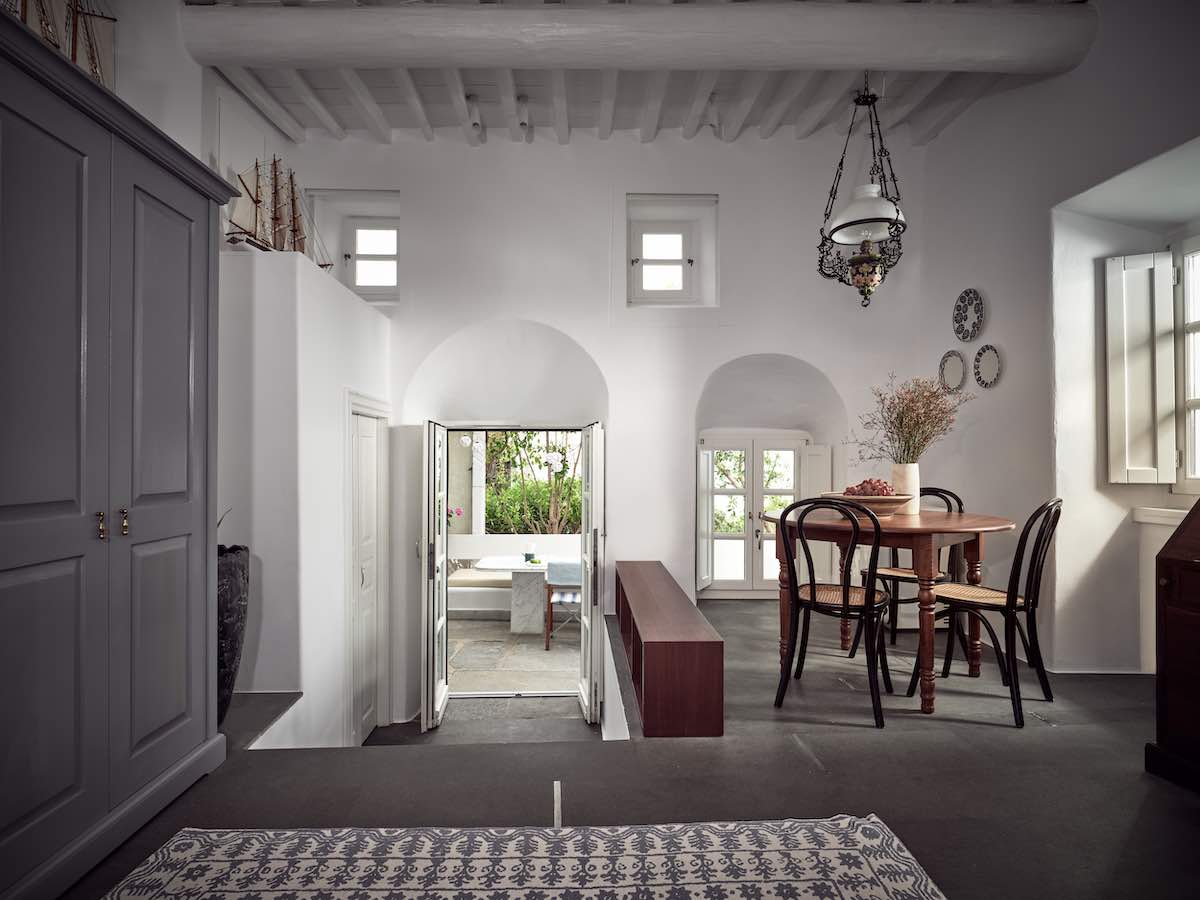 An Oasis of Luxury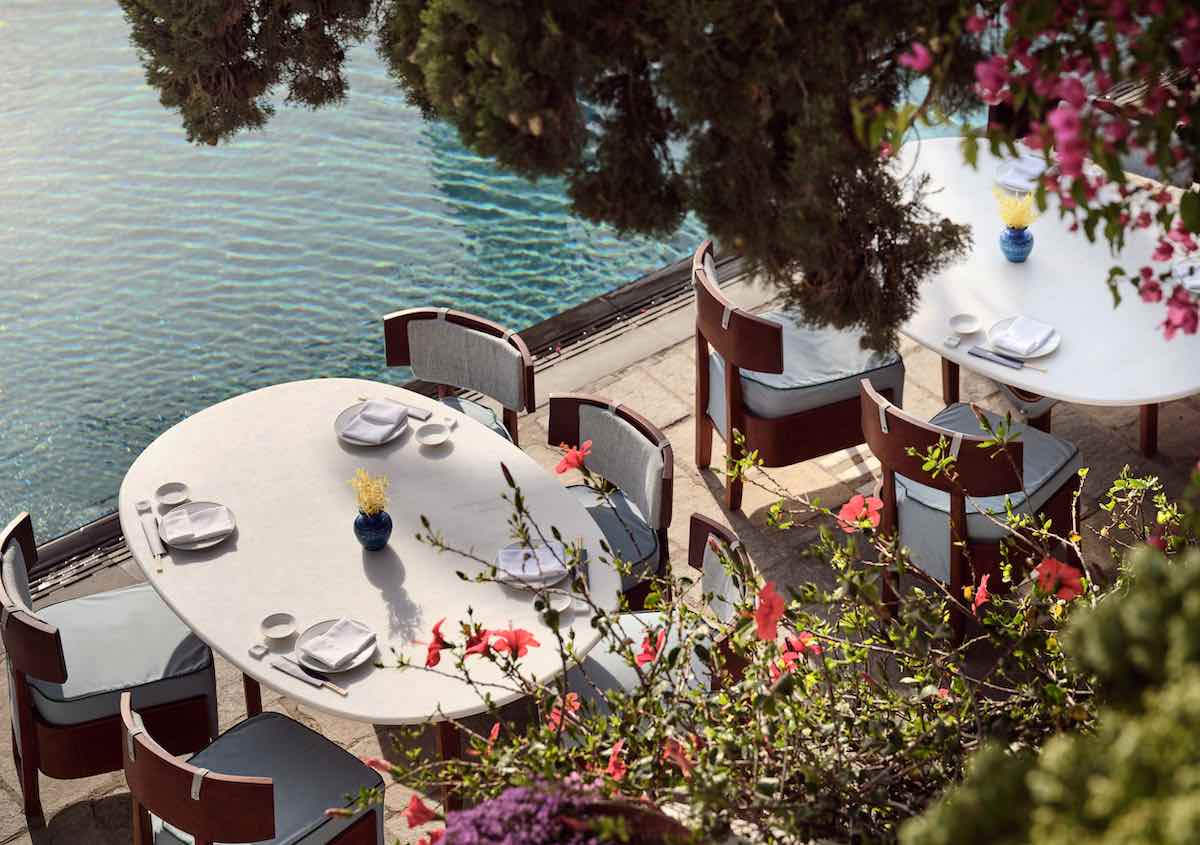 Once guests have checked in and had a chance to explore their surroundings, the staff of Belvedere Mykonos maintain a series of shops, restaurants and bars to invite, entertain and pamper their guests. For example, the hotel is home to a resplendent Pool Club, where visitors can sprawl out in the Grecian sunshine, sample a menu of delectable drinks and snacks, and take a refreshing dip in a crystal-clear swimming pool. The Six Senses Spa is a place for visitors to unwind and spend time reflecting and disconnecting from the stresses of life. For patrons who love to indulge in cocktails and other alcoholic beverages, The Sunken Watermelon is Belvedere's premiere cocktail bar, a space where skilled mixologists concoct delicious drinks that tantalize the taste buds. If a more toned-down vibe is your thing, you can drop into Belvedere Bar, purchase a classic beverage that suits your taste, and listen to a music set curated by one of Mykonos' top-notch DJs. World famous Matsuhisa Mykonos is Belvedere's renowned in-house sushi restaurant. Here, guests can order from a mouthwatering menu of Japanese fusion food, designed by acclaimed master chef, Nobu Matsuhisa. Afterward, they can explore the island and shop to their heart's content, visiting any one of the nearby luxury brand stores to find high-end souvenirs. At Belvedere, your visit to Mykonos will lack nothing. This majestic and historic Cycladic-style hotel is specially designed for the ultimate in comfort, allowing guests to transport and lose themselves in the magic and beauty of this glorious Grecian getaway.