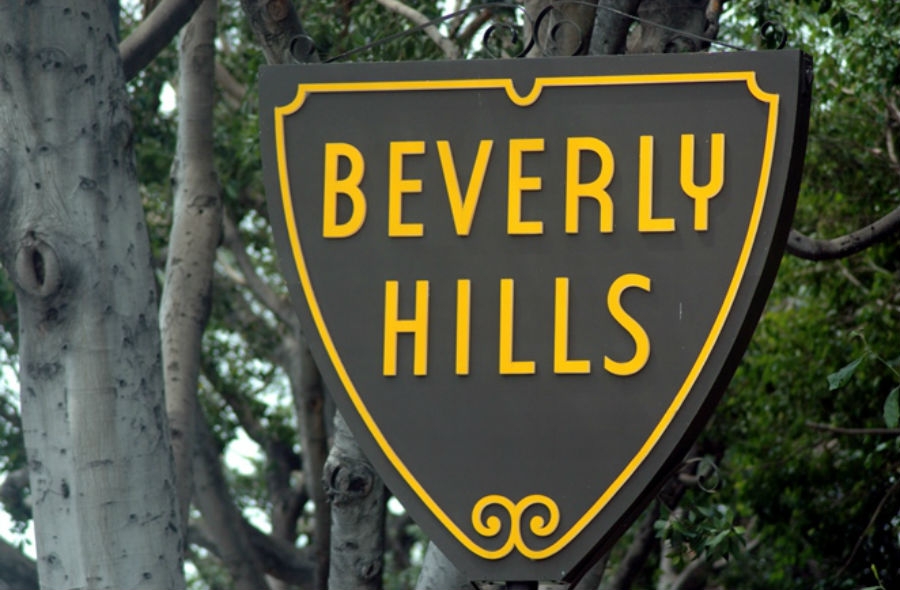 Beverly Hills is the land of the beautiful people. And yet, this city is a whole lot more than just another pretty face.
Discover first-rate accommodations, enjoy boundary-pushing cuisine and explore limitless recreation options. And the shopping? We have to say, 90210, you're looking good …
Where To Stay

L'Ermitage, Beverly Hills
This sleek, Asian-inspired boutique hotel offers first-rate dining and lounge options, intimate spa experiences and 119 luxuriously outfitted accommodations (averaging a generous 675 square feet, natch). Guest rooms include plush platform beds, 40-inch flat-screen TVs, a Bose sound system and other fine amenities. Head up to the gorgeous rooftop pool to enjoy cocktails from one of the Moroccan-style cabanas (complete with stocked fridge and a stereo for your tunes) while taking in the stunning views of Hollywood Hills.
877.235.7582 · LErmitageBH.com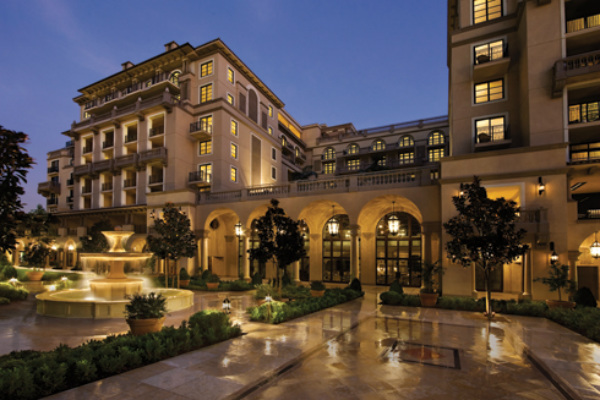 Montage, Beverly Hills
The luxurious Montage Beverly Hills features 201 guest rooms, including 55 suites, designed in the Spanish Colonial Revival style with elements of Italian and Moroccan aesthetics. Guests enjoy complimentary Wi-Fi throughout the property, lavish marble bathrooms, a 20,000-square-foot spa, Kim Vo Salon, and the signature restaurant Scarpetta, which is helmed by chef (and Top Chef contestant) Scott Conant and which was nominated "Best New Restaurant" by the James Beard Foundation upon its opening.
310.860.7800 · MontageBeverlyHills.com
The Mosaic Hotel, Beverly Hills
The Mosaic Hotel Beverly Hills, an exclusive boutique Los Angeles hotel. An intimate oasis perfect for California vacations, seamless business travel or simple relaxation just steps from Rodeo Drive shopping and Beverly Hills attractions. As the name indicates, you will find a blend of elegant styles, unpretentious service and luxury at this boutique hotel. Featuring elegance and full service found in larger Los Angeles hotels, the Mosaic has an intimate and welcoming ambience that makes you feel at home in Beverly Hills.
310.278.0303 · MosaicHotel.com
Where To Relax

The Organic Pharmacy Beverly Hills
This award-winning British brand The Organic Pharmacy specializes in formulating luxury, certified organic, toxin-free cosmetics and health products, and its team of homeopaths, pharmacists and aestheticians combine their expertise to deliver advice in a unique environment. Visit the clinic and day spa to try the Vitamin C and Papaya Peel Facial for instant radiance.
453 N. Beverly Drive, Beverly Hills
310.272.7275 · TheOrganicPharmacy.com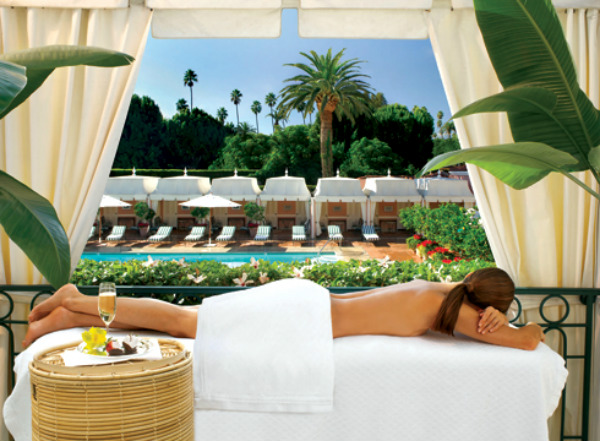 Hotel Bel-Air Spa by La Prairie
Here spa-goers can enjoy everything from cellular facials to full-body European- or Asian-inspired therapeutic massages. For the ultimate in rejuvenation, however, book The Enclave, a 570-square-foot private suite complete with a shower, a bathtub and a shaded patio with a waterfall and outdoor seating. More than capable of providing a total retreat for guests, the spa's staff know how to address a guest's every need, from warmed towels to heated massage tables to personalized music selections, creating a spa experience that is both relaxing and luxurious.
310.472.1211 · HotelBelAir.com/La-Prairie-Spa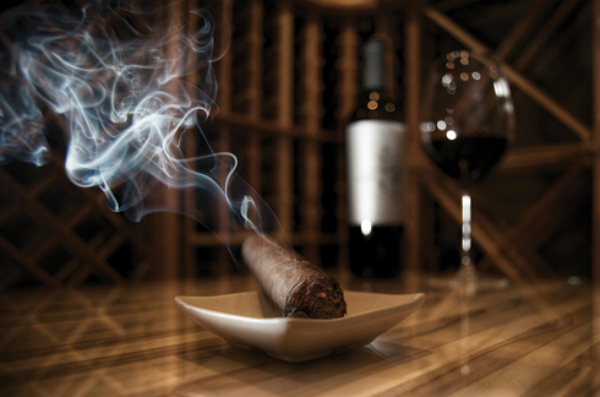 The Buena Vista Cigar Club
Cigar aficionados will find a second home in Rigo Hernandez's Buena Vista Cigar Club on Santa Monica Boulevard, open Monday through Saturday until 2 a.m. Make your selection from the wide variety of carefully curated tobacco products, then join friends at the bar or in the club's spacious lounge area. Good tunes, a laid-back atmosphere and large TV screens round out this man cave of man caves.
310.273.8100 · BuenaVistaCigarClub.com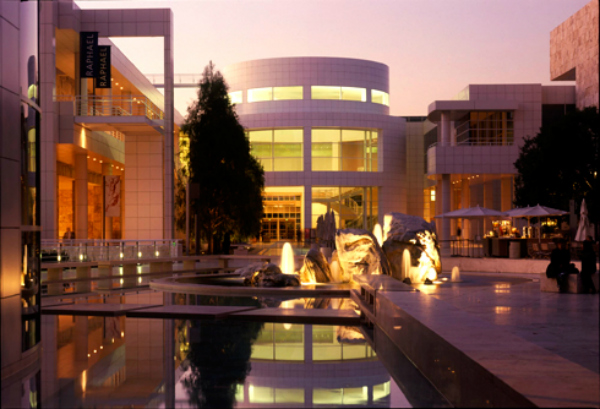 J. Paul Getty Museum
The J. Paul Getty Trust is among the wealthiest art institutions in the world, and its two museum locations — the Getty Center in Los Angeles and the Getty Villa in Malibu — receive nearly 1.8 million visitors each year. The Getty Center houses European paintings, drawings, sculpture, illuminated manuscripts, decorative arts, fine furniture and other gems, while the Getty Villa specializes in the arts and cultures of ancient Greece, Rome and Etruria.
310.440.7300 · Getty.edu
Where To Eat

SPAGO
The glorified flagship restaurant of Wolfgang Puck Fine Dining Group, Spago is helmed by managing partner and James Beard Award-winning Executive Chef Lee Hefter, whose culinary team showcases the best ingredients California has to offer. After ordering from the menu, which features a rotating selection of fish and meats in dishes with Italian and Asian influences, guests can keep an eye on the kitchen through a central, giant wall of colorful etched glass.
310.385.0880 · WolfgangPuck.com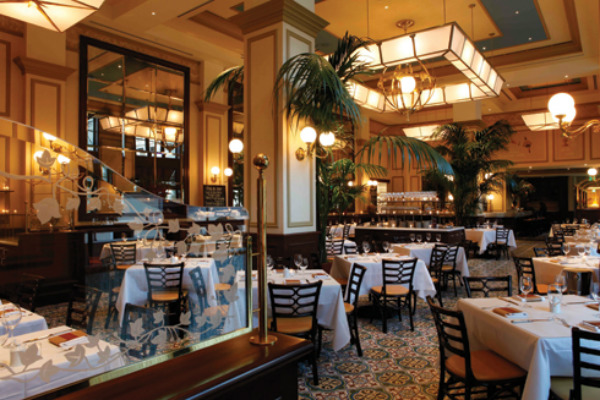 Bouchon Bistro
Chef Thomas Keller's French-style bistro is simply magnifique. You'll find all the usual suspects here, including thick quiche lorraine, a grilled croque madame, delectable oysters, classic onion soup, sizable salmon rillettes, succulent leg of lamb and fragrant roasted chicken. Just be sure to save some room for dessert, as Bouchon's Bakery's sweets are famous in their own right. Whether you choose a tart, macaron, chocolate, mousse, sorbet or custard, it will not disappoint.
310.271.9910 · BouchonBistro.com
 
erbe matte
erbe matte, which simply translated means wild herbs, is Executive Chef Kim's innovative foray into the Los Angeles dining culture. Along with partners Daijin Cho and Saehae Lee, Chef Kim presents a vibrant and diverse menu based on traditional Italian cooking infused with a unique aromatic blend of herbs to create a truly unique dining experience.
The menu features a wide array of Italian specialties, which are artfully and freshly prepared. In addition, Chef Kim has included some traditional Korean dishes from his native country to make for a dynamic dining experience.
310.273.6500 · erbematte.com
 
The Polo Lounge
The Beverly Hills Hotel and Bungalows
Opened in 1941, The Polo Lounge is legendary for its perpetual class and heavy star traffic. Back in the day, Old Hollywood celebs used to head here after polo matches, but in more recent days, A-listers like Reese Witherspoon, Jennifer Aniston, Tom Cruise and Leonardo DiCaprio have been spotted gracing the tables. Located in the heart of Beverly Hills, it's a popular spot for brunch, or for evening cocktails or wine.
310.276.2251 · BeverlyHillsHotel.com/The-Polo-Lounge
Olivierio Restaurant
The Avalon Hotel's Olivierio restaurant offers exceptional modern Italian cuisine in a relaxed and elegant fine dining atmosphere. A reservation on the pool-adjacent patio in one of the cabanas (set with a table inside of course) is ideal — think Cippolino blue-green marble and custom Italian ceramic columns. Whether you order the traditional gnocchetti or an inventive risotto, all Oliviero's aesthetic and culinary elements combine for a romantic meal you and your date won't soon forget.
800.670.6183 · AvalonBeverlyHills.com/Dining/Oliverio.html
Where To Play
 
Confidential
Beverly Hills
A collab between Solomon Moss and Sasha Poparic, Confidential was designed in the spirit of a modern speakeasy, featuring oversized leather booths, finished cement floors and crystal chandeliers. Staff dress in snappy formalwear (black ties and vests for the gents, white chiffon cocktail dresses for the ladies), and all four lounge areas feature state-of-the-art LED lighting and sound systems that keep the energy and mood alive throughout the night.
310.275.8511 · ConfidentialBeverlyHills.com
 
Bar Noir – Maison 140
The sexy Bar Noir at boutique hotel Maison 140 features a dramatic Kelly Wearstler-designed black, white and red interior with Parisian-inspired furniture and lavish light fixtures. Order one of the many delicious specialty cocktails, such as the French Kiss or the Lady Godiva, then cozy up to your date for some pre-dinner socializing; or, head here at the end of your evening for a nightcap — Bar Noir keeps the libations flowing until 1:30 a.m.
310.281.4003 · Maison140BeverlyHills.com
 
Trump National Golf Club
High above the California coastline, Trump National Golf Course has been called the most expensive golf course ever built (to the tune of more than $250 million) and voted a top 50 course in America by the 2010 readers of Golf World. Envision white sands, expansive lakes, massive bunkers, magnificent waterfalls and immaculate greens. Initially designed by Pete Dye and then later reconfigured by Tom Fazio, the Donald J. Trump Signature Design course presents challenges at every hole.
310.265.5000 · TrumpNationalLosAngeles.com
Where To Shop
 
Rodeo Drive
The World Capital of Fashion and Style
Rodeo Drive is the place to shop in Beverly Hills, home to Prada, Gucci, Armani, Dior, Cartier, Harry Winston, Valentino, Ralph Lauren, Chanel, Tiffany & Co., Jimmy Choo and other internationally acclaimed brands. The most famous section may be only three blocks long, but it could take an entire weekend (or longer) to cover. Make it a point to admire not just the beautiful shops, but also the beautiful clientele, the ranks of which are sure to include high-style fashionistas and big-spending celebs.
Rodeo Drive, between Wilshire Boulevard and Santa Monica Boulevard
 
The Grove
At the 575,000-square-foot open-air The Grove, you'll find retailers like Custo Barcelona, Coach, Barneys New York CO-OP and Nordstrom, as well as a number of dining establishments, including The Farm of Beverly Hills, The Whisper Restaurant and Lounge, Umami Burger and others. Rounding out The Grove is a movie theater, farmers market, animated fountains and a calendar of events that frequently includes free concerts and other activities in the large central park.
189 The Grove Drive · TheGroveLA.com