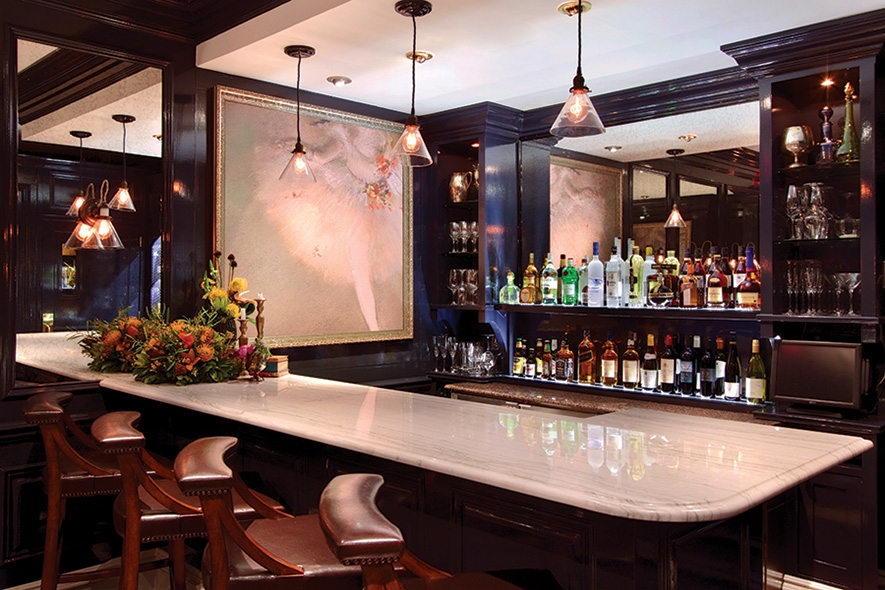 Accommodations situated right in the heart of the most happening cities in the world – boutique hotels that are not only opulent, but chic and attuned to the pulse of the local culture.
Actress, author and friend of Jetset Gena Lee Nolin recently visited two such hotels – the modish Orlando in Los Angeles and the stylish Iroquois New York – and was genuinely impressed by the style, decor and hospitality she found at both.
Nolin, an active businesswoman and mother of three who calls Scottsdale, Arizona home, is constantly traveling. "I'm always in search of hotels that are understated – luxurious but not ostentatious," she tells Jetset. "I want a place that is hip, but not pretentious… and in a prime location." Located right between Beverly Hills and West Hollywood, The Orlando has an exceptionally prime location. Flanked by the Beverly Center and The Grove (and just a few blocks from Rodeo Drive), The Orlando is ideal for those who intend to shop while in L.A. And, according to Gena, the West 3rd Street community is "cool, but not too cool for school," and "extremely welcoming."
The exterior of the modern-but-warm Orlando subtly conveys classic California cool, and the recently-redesigned rooms are spacious and lavishly appointed with modern art and furniture. Many (like the one Gena stayed in), feature deluxe patios that are perfect for small gatherings. The plush Los Angeles hotel also offers a lounge, spa, fitness center and the only outdoor saltwater swimming pool in Los Angeles. With its design, amenities and location, the Orlando is (according to Gena), the "perfect place" to stay whenever in L.A.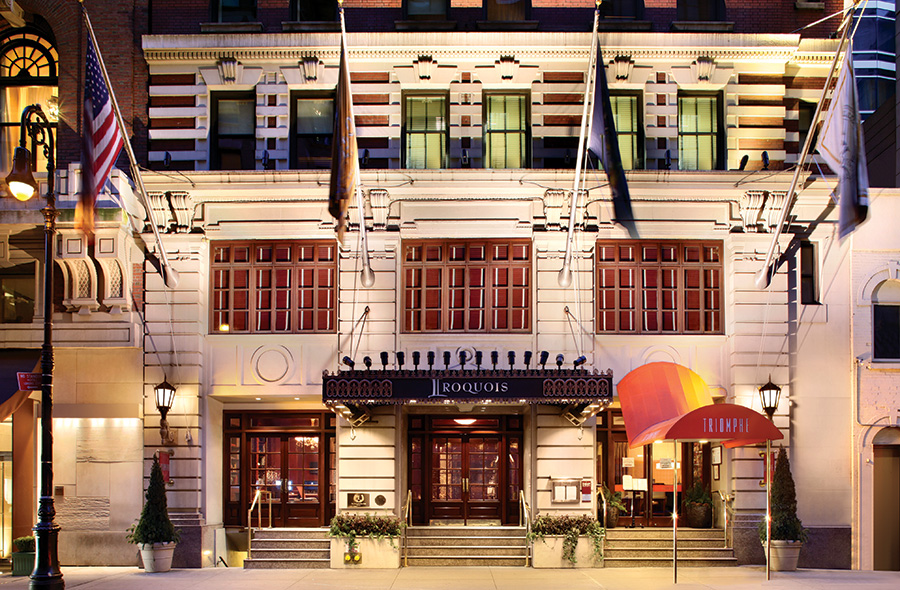 Location is even more paramount when staying in condensed New York. The Iroquois New York is ideally situated near Times Square and Grand Central Station in Midtown Manhattan. This four-star, luxury boutique hotel is an optimal Midtown meeting place and is Gena's new top choice whenever she visits the city. "It's so classy and low-key; it's perfect whether you have business or are just grabbing a drink with a friend," Gena tells us. The hotel accommodates private dinners of up to 20 guests and only serves one event at a time, thus guaranteeing that you receive the staff's undivided attention when hosting events.
"The concierge always knows the best restaurants in the area and can easily secure reservations and tickets to all the hot shows." – Gena Lee Nolin
The Iroquois' 114 rooms are first-rate, and its nine suites (like the one Gena stayed in) feature such amenities as Simmons Beautyrest mattresses and palatial jacuzzis. Plus, "the concierge always knows the best restaurants in the area and can easily secure reservations and tickets to all the hot shows," Gena says. And the restaurant at the hotel, Triomphe, has a diverse, palatable menu, while the 24-hour fitness center is complete with a Finnish sauna, making the Iroquois a most well-appointed place to stay.
While there is a uniform standard of excellence and reliability associated with large chain hotels, boutique hotels provide incomparable intimacy and a rich and unique experience that – at its best – is unparalleled. The only real problem is finding the right ones. But The Orlando and The Iroquois are two fashionable boutique hotels that offer lush amenities, attentive service and ideal locations in our two largest cities, making them both easy recommendations for those in need of a one-of-a-kind luxury stay.