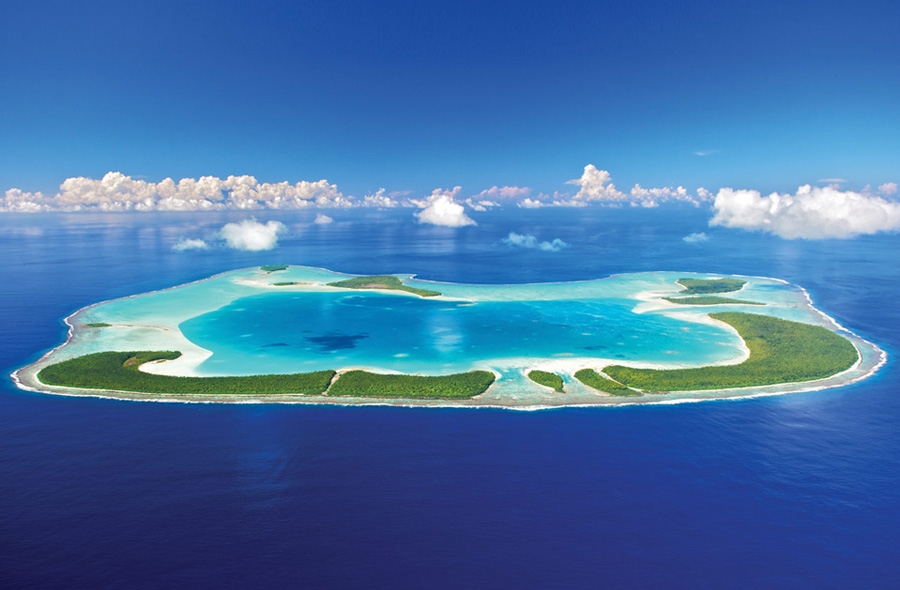 The Brando is a unique luxury resort on French Polynesia's breathtakingly beautiful private island of Tetiaroa – an atoll composurants and bars.
The village walkways are even heated in the winter months. It seems that they've thought of everything.
The Brando offers carefree luxury in the midst of pristine nature. With access to the island by private plane, the resort features white-sand beaches, swaying coconut palms, exotic birds, and abundant marine life. The Brando was designed to reflect Polynesian lifestyle and culture. The resort's 35 luxurious beachfront villas, which are available in one-, two-, or three-bedroom arrangements include a sitting room and a media room, and feature a plunge pool and private beach area.
The all-inclusive resort offers a tree-level Lagoon View Bar and the pool-side Bob's Bar which are both perfect for afternoon conversation or breathtaking sunsets.
The beachfront restaurant features exceptional lagoon and ocean views and indoor or outdoor dining. Dishes include a varied menu of Polynesian-inspired dishes alongside French cuisine. For a more intimate experience in the evenings, guests can enjoy the fine dining restaurant which is led by Guy Martin, Chef Propriétaire of the Michelin three star rated Le Grand Véfour Restaurant, one of the most respected dining establishments in Paris. This restaurant features exquisite French cuisine and an extensive, world-class wine cellar.
The Brando also offers the Varua Polynesian Spa, a natural haven of serenity overlooking a lily pond, featuring the finest holistic treatments inspired by ancient Polynesian traditions coupled with modern techniques. The spa features steam baths, a tea and relaxation lounge, a yoga shelter and a spa suite for couples. Other resort amenities include a lush garden where fruits and vegetables for the restaurants are grown, a large lagoon-side pool, a tennis court, library, and boutique.
At The Brando, an abundance of activities are available from bicycling, swimming, bird watching, sailing or paddle boarding to a neighboring island, and snorkeling or diving with tropical fish. There is also a Cultural Lounge where guests can read about French Polynesia and attend lectures and demonstrations about Polynesian culture, history and lifestyle.
In addition to being a luxury resort, The Brando is a pioneering model of sustainable technology with sea water air-conditioning and energy from the sun and coconut oil. Protection of the abundant tropical fish and other marine life is core to the resort's mission, and there is an EcoStation for scientific research that guests can visit.
With deep respect for its cultural legacy and the use of historical practices and new technologies to provide extraordinary luxury in an environmentally friendly manner, The Brando brings the past and future together into a place beyond time, invigorating the spirit and enriching and changing all who visit.