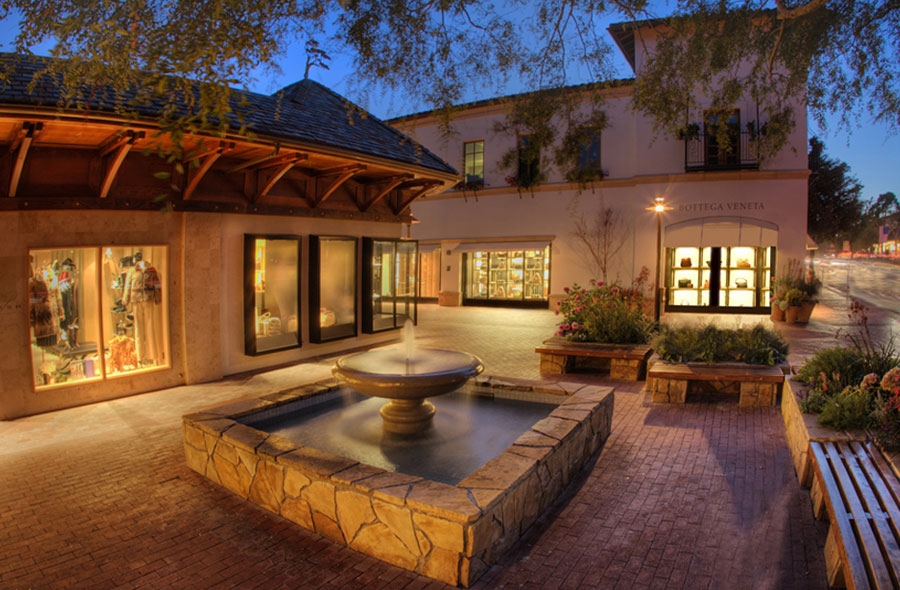 Located on the spectacular Monterey Peninsula, just 120 miles south of San Francisco, Carmel is a mecca for vacationers seeking famed golf courses, premier wineries, luxurious resorts, gourmet dining, luxury shopping and more. Formally known as Carmel-by-the-Sea, this charming, European-style seaside village is nestled above a picturesque, white sand beach.
Carmel Plaza is home to many renowned shopping favorites such as Anthropologie, Bottega Veneta, Tiffany & Co., Kate Spade, Cole Haan and Tommy Bahama. Shoppers also delight in exploring unique local shops such as Sylvie, Chartreuse, Ms. Fabulous, Homescapes Carmel, Khaki's Men's Clothier of Carmel and more.
Shoppers can also take advantage of Carmel Plaza's premium, full-service concierge assistance to ensure that their every desire, including shopping and sightseeing recommendations, last-minute dining reservations and other requests are easily met.