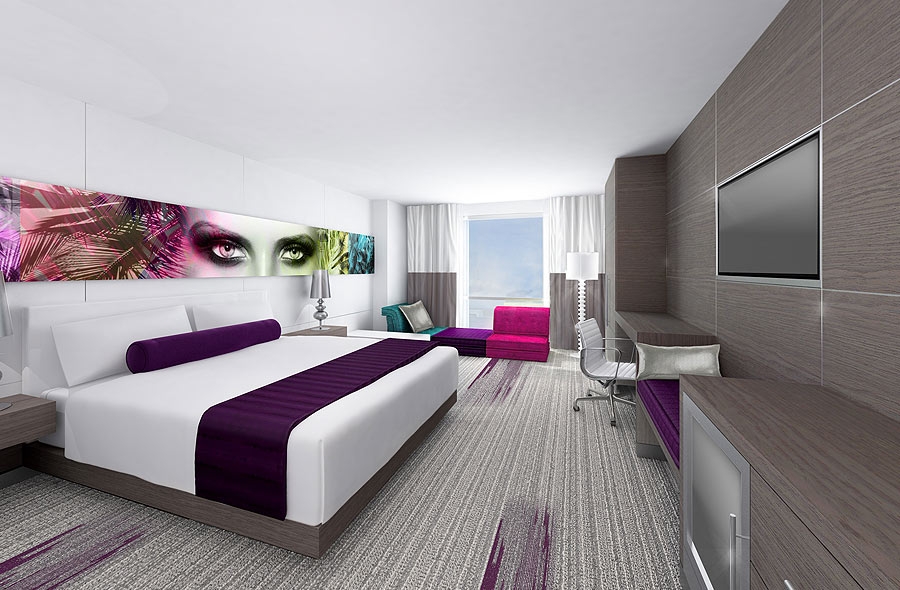 Sinatra used to croon that Chicago was "My Kind of Town," and visitors have been discovering that it's their kind of town, too, ever since.
There's so much to do in this city by the lake: Catch a concert, festival or sporting event. Shop the legendary Magnificent Mile. Visit the city's equally magnificent museums. And then there's the food, ranging from the gooey goodness of Chicago-style deep dish pizza to fine cuisine from celebrity chefs. This city just keeps proving that it's second to none.
Where To Stay:
 
Waldorf Astoria Chicago
Located in Chicago's celebrated Gold Coast, Waldorf Astoria Chicago creates a new experience in luxury — energetic and fashion-forward, warm and welcoming, fresh and engaging — through innovations in service and technology. Each of the hotel's 188 spacious guestrooms and suites boast elegantly modern furnishings, cozy fireplaces, marble bathrooms with soaking tubs, vanities with inset LCD televisions and Rivolta Carmignani Italian bed linens.
For additional information and reservations, please visit WaldorfAstoria.com or call (312) 646-1300.

Park Hyatt Chicago
Experience an intimate luxury hotel that is truly the embodiment of elegance and sophistication in Chicago's famed Gold Coast. Discover peerless quality, from original works of art to culinary works of art. Elegantly balanced food, elegantly understated rooms and a staff dedicated to ensuring a remarkable stay make this hotel an exceptional choice for discerning travelers.
For additional information and reservations, please visit ParkChicago.Hyatt.com or call (312) 335-1234.
Where To Play:
 
ROOF On theWit
A glamorous, 7,000 square foot escape on the 27th floor of theWit hotel, ROOF has earned international praise for its gorgeous design, sweeping views of Chicago, entertainment programming and expressive hand-crafted cocktails and cuisine. Take in various views of the city from a cabana booth on the Patio, a cozy enclave by the fireplace in the Living Room or a breathtaking table on The Hangover which jets out over the side of the building.
For additional information and reservations, please visit RoofOntheWit.com or call (312) 239-9501.

Coq D'or at the Drake Hotel
The legendary Chicago bar opened one day after the repeal of Prohibition on December 6, 1933. Seventy-eight years of history have been restored, and the Coq d'Or opens its doors once again to locals and hotel guests alike. The reinvented spirits menu, with a new twist on classic drinks of the decades and classic comfort foods, takes guests on a ninety-year journey through the history of The Drake Hotel.
For additional information and reservations, please visit TheDrakeHotel.com/Dine/Coq-Dor or call (312) 787-2200.
Where To Eat:
 
Tru
Through his Progressive French cuisine, Executive Chef/Partner Anthony Martin showcases the most pristine ingredients in the world. Tru's offerings include a three-course prix fixe menu offering a choice of appetizer, main course and dessert; tasting tours ranging from six to nine courses; and exquisite desserts.
For additional information and reservations, please visit TruRestaurant.com or call (312) 202-0001.

Henri
From the creators of The Gage comes Henri — energetically American and French influenced. Heralded as an "instant classic," Henri offers fine dining without pretention. Under the direction of Chef Dirk Flanigan, Henri's menu is guided by the refining principles of classical cuisine and is complemented by a carefully curated wine list and creative and classic cocktails.
For additional information and reservations, please visit HenriChicago.com or call (312) 578-0763.
Where To Shop:
 
Oak Street
Apparel from Paris, Milan, Chicago and New York resides comfortably on Oak Street in Chicago's chic Gold Coast neighborhood. The result is an international street lined with intimate buildings and shops whose employees are dedicated to personal service. Prada, Kate Spade, Nicole Miller and Tory Burch are just a few of the boutiques that line the street. Oak Street has long been a symbol of designer-label shopping; if a store has an Oak Street address, you can count on it being geared to the ultra affluent.
For additional information, please visit OakStreetChicago.com.

The Magnificent Mile
No Chicago shopping spree would be complete without a visit to the famed Magnificent Mile which stretches along Michigan Avenue from the Chicago River to Oak Street. Here, you'll find department store giants Neiman Marcus, Saks Fifth Avenue, Nordstrom and Bloomingdale's alongside hundreds of specialty shops and boutiques such as Crate & Barrel, the Apple Store, the Disney Store, American Girl Place, Niketown, Tiffany & Co. and Ralph Lauren.
For additional information, please visit TheMagnificentMile.com/Shopping or call (312) 409-5560.
Where To Relax:
 
Millennium Park
Discover a state-of-the-art collection of architecture, landscape design and art that provide the backdrop for hundreds of free cultural programs including concerts, exhibitions, tours, and family activities. In Millennium Park, you'll find a new kind of town square — a lively, spectacular gathering spot located in the heart of the city. Don't miss the chance to see yourself and a reflection of the city skyline in Cloud Gate, artist Anish Kapoor's interactive sculpture that sits in the center of the Park and is more commonly known as "The Bean."
For additional information, please visit MillenniumPark.org or call (312) 742-1168.

Navy Pier
Historic Navy Pier is Chicago's 50-acre lakefront playground where people gather to enjoy the beauty and the thrills of a day on Lake Michigan. From rides to restaurants, exhibitions to entertainment, shopping to dining cruises and tour boats, Navy Pier has it all.
For additional information, please visit NavyPier.com or call (312) 595-PIER.