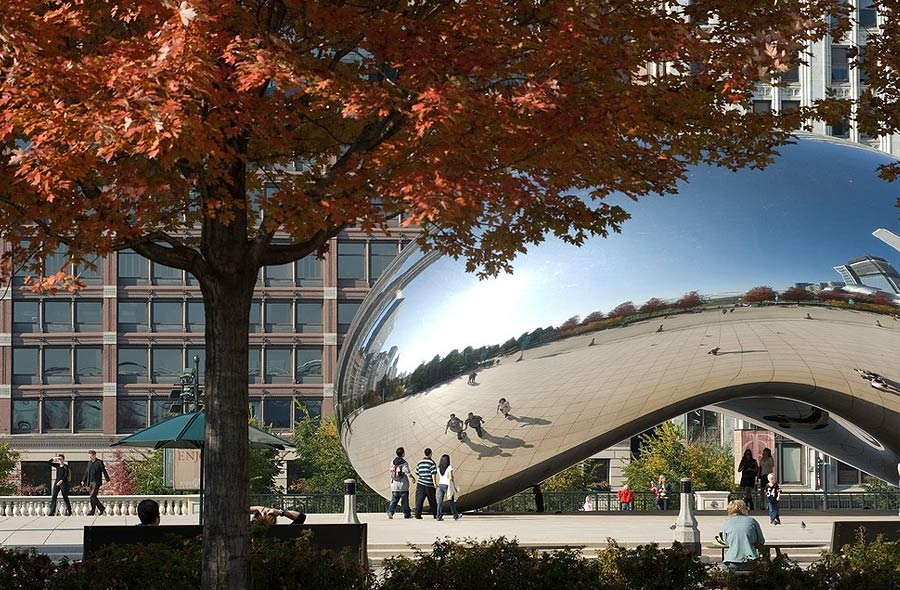 You know the scenario: you've got just one day to see Chicago and everything it has to offer. How do you squeeze it all in?
With a good plan and some solid insider tips, that's how, and fortunately, we've got it all covered.
8:00 am: Fly into Chicago by private jet and land at Chicago Executive Airport, the third-largest airport in the Chicago area. Meet your private car and get your palate warmed up, because it's time to grab some chow.
8:30 am: Time for a healthy breakfast, so try Protein Bar, a healthy favorite among the locals. Try the Crackberry, a granola mixed with your choice of yogurt, fresh bananas and açai berries, plus it's only 345 calories with 6 grams of fat.
9:00 am: Go ahead and do something touristy, it's the beginning of the day and you deserve it. Hit Millennium Park and check out The Bean, the famous chrome statue situated in front of the Chicago Opera Theatre. Take some pics and spend a moment here, because it's beautiful.
10:00 am: Go south and see the John G. Shedd Aquarium, which isn't quite as touristy as you'd think. Walk around the mammoth campus and take it all in.
11:00 am: Hop on a water taxi (no seriously, they're a blast) and enjoy the wind from Lake Michigan as you head toward Navy Pier. People-watching is just part of the fun here.
12:00 pm: Lunch time, so now it's off to The Signature Room at the 95th, where the views will take your breath away.
1:30 pm: Head north on Lake Shore Drive to the Lincoln Park Zoo to see some amazing exhibits. The surrounding area is pretty nice too, so make sure that you take it all in.
3:00 pm: Go just a touch farther and check out Wrigley Field, the second-oldest baseball stadium in the MLB. If it's baseball season, catch a game — it's totally worth it. If not, at least take the tour, because who doesn't want to see the place where Steve Bartman screwed it all up for the Cubbies.
4:00 pm: Need to get some shopping done? Go back down south to The Merchandise Mart, which provides a luxurious shopping experience. If it's high-end, rare or antique, chances are you'll find it here.
5:30 pm: Along Wacker Drive sits the Chicago Riverwalk, a great way to check out the gorgeous architecture that flanks the waterway. There's also an architectural tour available, so check that out if you have time.
6:30 pm: Willis Tower is on the other side of the river, so it's time to head up to the Skydeck to see Chicago from the sky. Formerly known as the Sears Tower, this building now has a glass viewing area that puts spectators out 4.3 feet from the building and up 1,353 feet in the air. Hope you're not afraid of heights.
7:30 pm: Finish the night off right with dinner at Sixteen at Trump International Hotel & Tower. The meals here are to die for, and include such specialties as the Roasted Guinea Hen and Cobb Bacon Wrapped Monkfish. Yum.