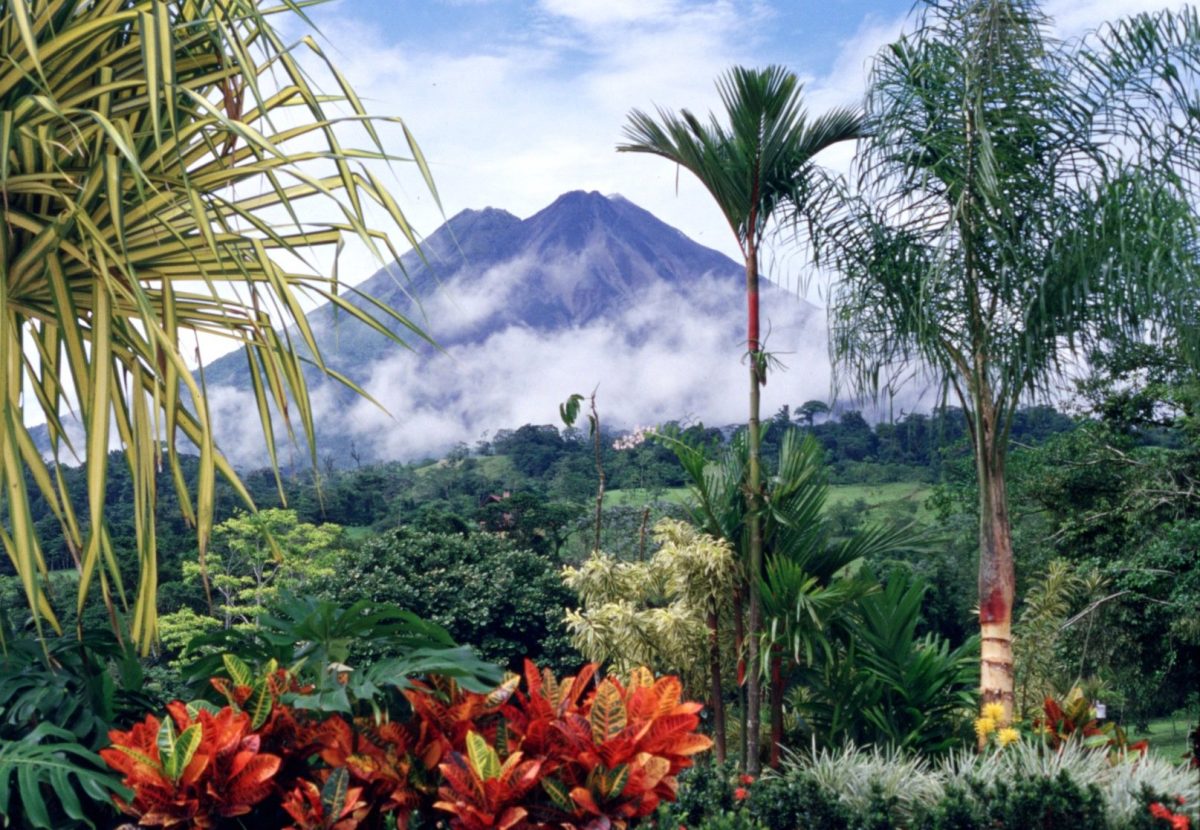 While Costa Rica lays claim to 6% of the world's biodiversity, this tropical Central American country (roughly the size of West Virginia) is also known as an adventure vacation spot for the young and old. Unbeknownst to many, however, is Costa Rica's up-and-coming share of the luxury vacation market. While there are several exclusive luxury hotels in Costa Rica, one real draw for high end clientele is the chance to be close to wild-life and still stay in luxury off the beaten path.
An Exclusive Adventure Awaits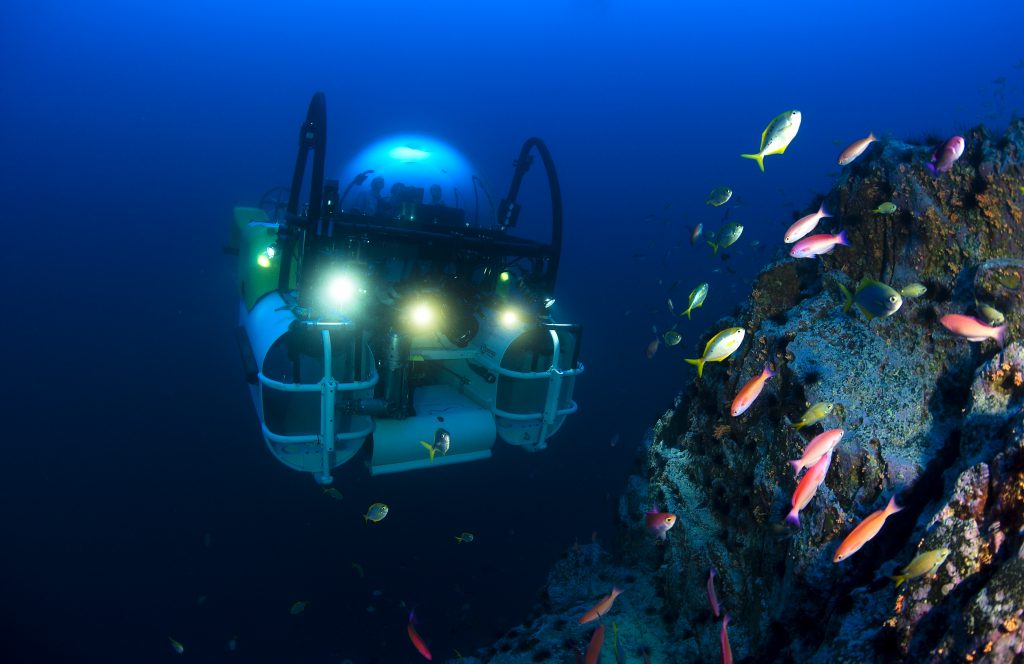 Origen Escapes offers custom experiences that are unmatched in adventure and exclusivity. They have access to helicopters; private planes; sea planes as well as private towns and beaches. They offer escapes to their own private hot springs (without crowds of tourists); private access to 22 km of national parks for horse-back riding, ATV adventures and white-water rafting as well as overnight accommodations in private villas. They offer three experiences within 30 minutes of the Papagayo Peninsula, home to the Four Season Hotel as well as The Andaz: Costa Rica Resort. Their 'Roots to the Sky' adventure takes place in a nearly 18,000 acre farm where they have exclusive access. It is here that you can climb a strangler fig with the help of guides and top-rope belay system. As this tree grows its roots downward, there are numerous nooks and crannies to secure your hands and feet in. Views from the top are unmatched allowing you a glimpse into Rincon de la Vieja Volcano National Park. If you are interested in staying closer to sea-level, the 'Saddle to Sea' tour offers journeys on horse-back beginning on a private farm and riding through two private beaches and into the jungle. You even have an option to swim with your horse at either beach stop. Finally, for those with a big love of adrenalin adventure, the 'Dust to Horizon' tour is a perfect match. This tour will literally take you off of the beaten path while traveling in an off-road vehicle through Costa Rica's illustrious back country; you decide just how far and how fast you wish to go!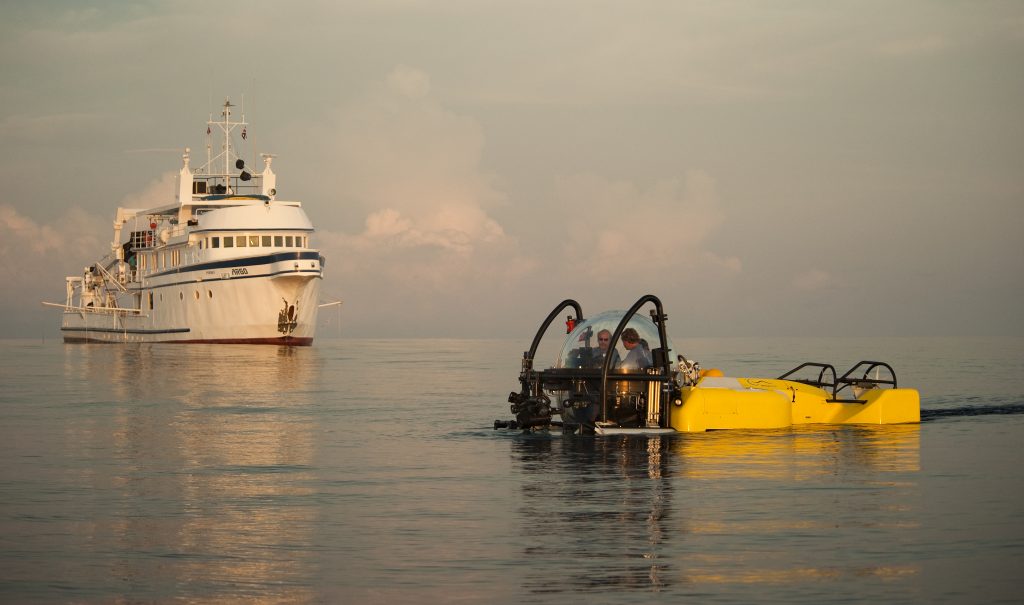 Each tour is customizable allowing for the client to obtain exactly what they want from their adventure. Although, their four new tours for 2019 will leave you wanting nothing more. Origen Escapes is offering a chance to swim with thousands of spinner dolphins on their 'Spinner Dolphins Superpod'. Also, for our adrenalin fueled traveler there is the 'Warriors of Nature' adventure which has you tagging sharks as well as collecting data on the wild shark population of Costa Rica and releasing juvenile Hammerhead Sharks. The 'Submersible Experience' allows travelers to experience the vast oceans of Costa Rica while enclosed in a submersible that reaches depths of up to 15,000 feet; traveling to places no other humans have been. If land animals are more your speed, their 'Encounters of the Wild' tour will have you searching for wild animals native to Costa Rica such as Tapirs; wild cats; endemic poison dart frogs and white lipped peccaries. Each experience uses one of four private properties for lodging ensuring you are far from the madding crowd during your vacation.
Mountain Luxury Retreat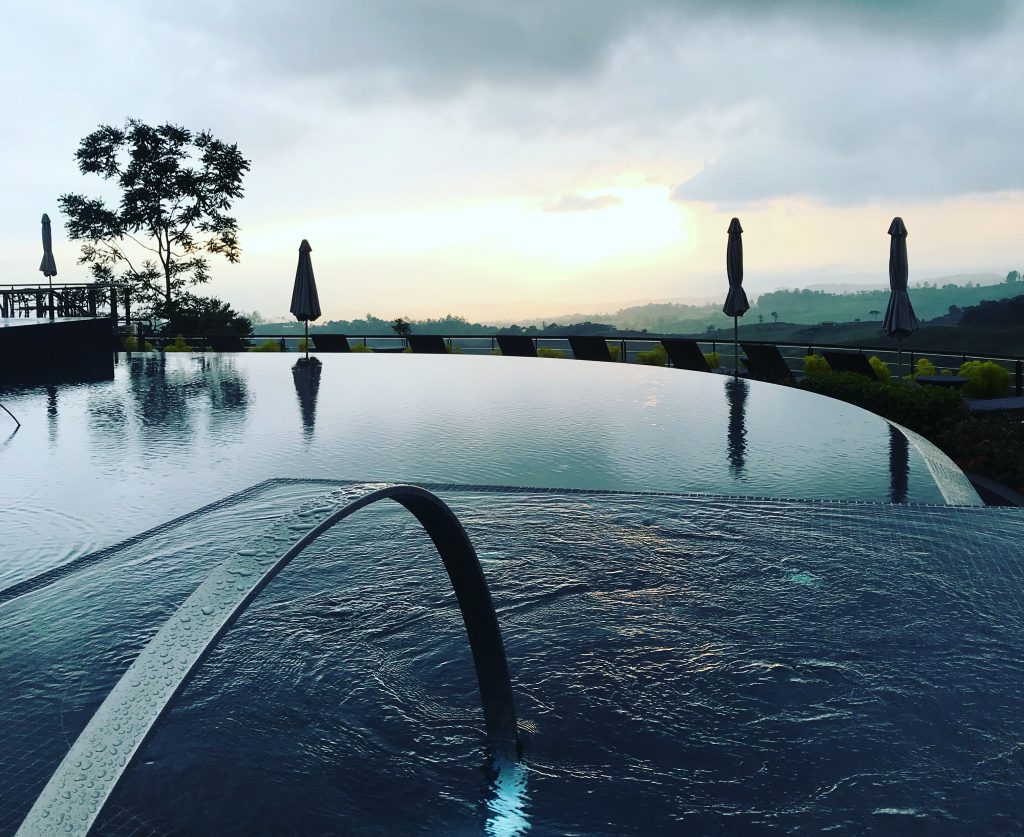 Another exclusive and private spot is the Hacienda AltaGracia hotel. It was awarded the 'Top 1 resort in Central America 2017 by Conde Nast in 2017s – Reader's Choice awards' and 'Number 1 Resort Hotel in Central America – Travel and Leisure – World's Best Awards' and it is not hard to see why. The resort is accessible by both air (on a privately chartered flight) or by land (with routes either through Uvita and Domincal on the coast or over the mountainous PanAmerica Highway 2). It is unexpectedly tucked behind a quaint and tidy neighborhood. It seems impossible to describe a resort located on 350 hectares (865 acres) as hidden – but it truly is a private escape.
Once at the resort, there is an option for a Queen or King suite (roughly 1200 square feet of living space with a private patio) as well as two- or three-bedroom casitas offering between 1,500 – 2,500 square feet of space) with either panoramic terraces or an in-door / out-door open air design. Each suite and casita comes equipped with an AppleTV, full-service mini-bar and espresso machine, an iPad which you can use to book tours or dinner reservations and a terrace with breath-taking views no matter where in the resort you are located. There are also ranchos located through-out the property where you can dine, relax in the hammocks and even have a yoga session. There are three on-site restaurants all serving farm-to-fork, locally inspired cuisine. The Hacienda AltaGracia maintains a 20-acre sustainability farm, La Huerta, which provides fresh seasonal food throughout the hotel. Ambar, the main restaurant serves Costa Rican fusion dishes, while The Bistro serves lunch or late afternoon snacks in its casual indoor atmosphere or outside around the pool. El Grill is open for dinner on Tuesdays and Fridays are has a traditional Latin American parrillada (grilled) menu. You can book this restaurant for private dining complete with live-music and horse shows and demonstrations.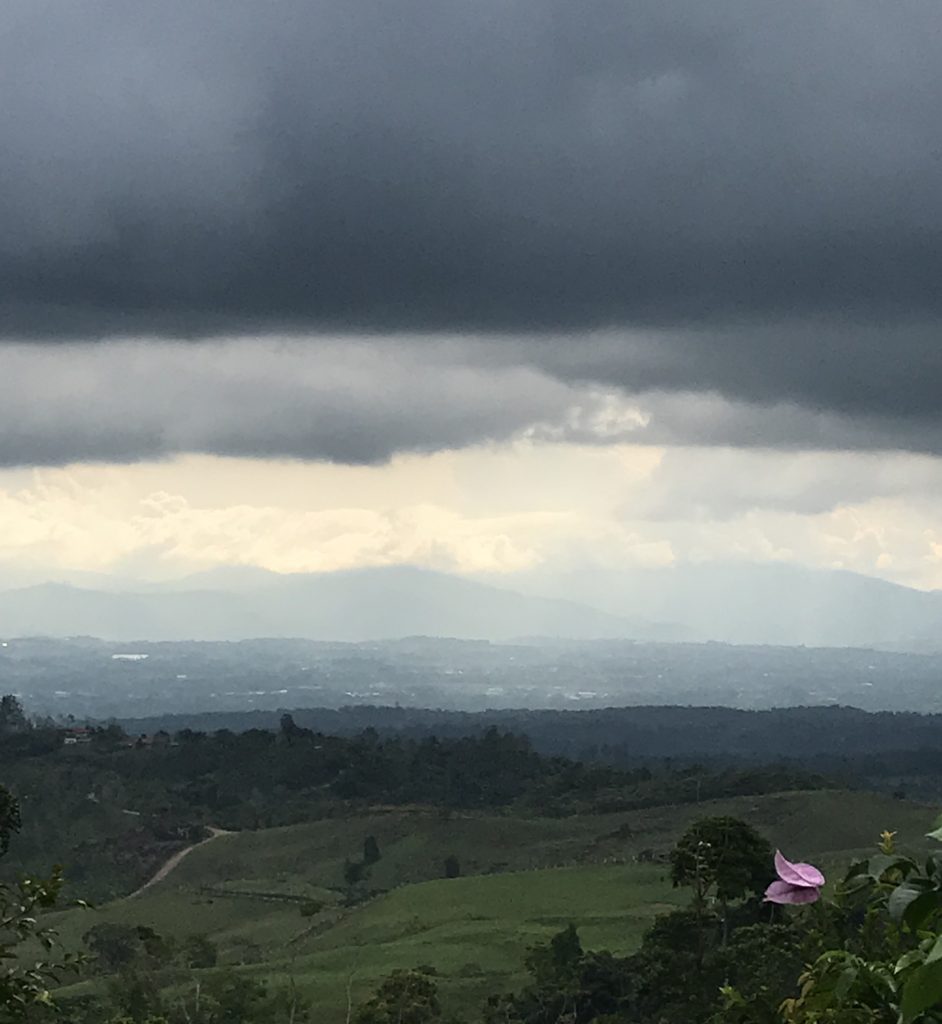 Aside from the dining at Hacienda AltaGracia, there are memory making experiences offered by private guides through the hotel. From visiting a three-tiered waterfall to zip-lining through a cloud forest or water-water rafting through the Savegre River, there is an activity for any traveler. The hotel offers local farm and coffee plantation tours, horse-back riding and hiking through a private water fall as well as mountain biking on private trails. The most exciting tour is gliding over Costa Rica in an Ultralight plane which takes off from the hotel's private airstrip. Your flight takes you over the pacific coastline as well as jungles and waterfalls.
While adventure and excitement is at the top of the list of offerings at Hotel AltaGracia, we should not forget their world renowned spa; the height of luxury. With massages and treatments using fresh and local ingredients, you cannot help but leave your worries at the door. From deep tissue massages to manicures and pedicures; the options are endless. The Spa at Hacienda AtlaGracia also features water suites which incorporates therapeutic hydrotherapy with various showers, tubs and even a private sun garden. The amenities at the spa are un-parallel and the salt water pool and steam sauna are just a taste of the luxury you will experience on the property. You have to be 15 and over to use the spa guaranteeing a quiet and relaxing retreat.
Unpretentious Beach Town Culture: Santa Teresa & Mal Pais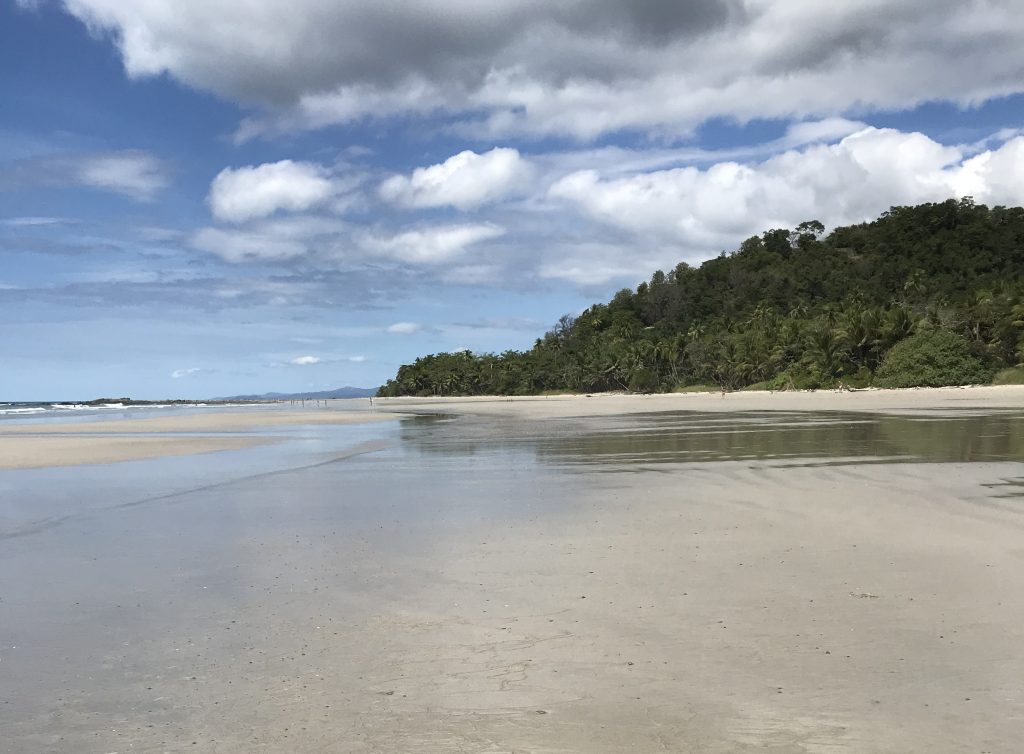 Costa Rica offers something for every traveler: thrill seekers; relaxation loving spa visitors and those seeking refuge from the day-to-day grind of their every-day lives. If it is a true escape from the hustle and bustle and a real glimpse into Costa Rica's relaxed and unpretentious beach town culture that you are looking for, look no further than Santa Teresa – a trendy surf town complete with hipsters, dirt roads and a Pura Vida (pure life) feel. With luxury villas and houses available to rent on the edge of the jungle and within walking distance to town, Santa Teresa is an unassuming laid back town on the Nicoya Peninsula. Playa Santa Teresa has been ranked as one of the most beautiful beaches in Costa Rica and lays claim to some of the best surfing in the country. There are tidepools to explore in brimming with sea-life and the beaches offer sandy shorelines in both directions for hours of exploring. Absent are high-rise hotels which obstruct the view and atmosphere.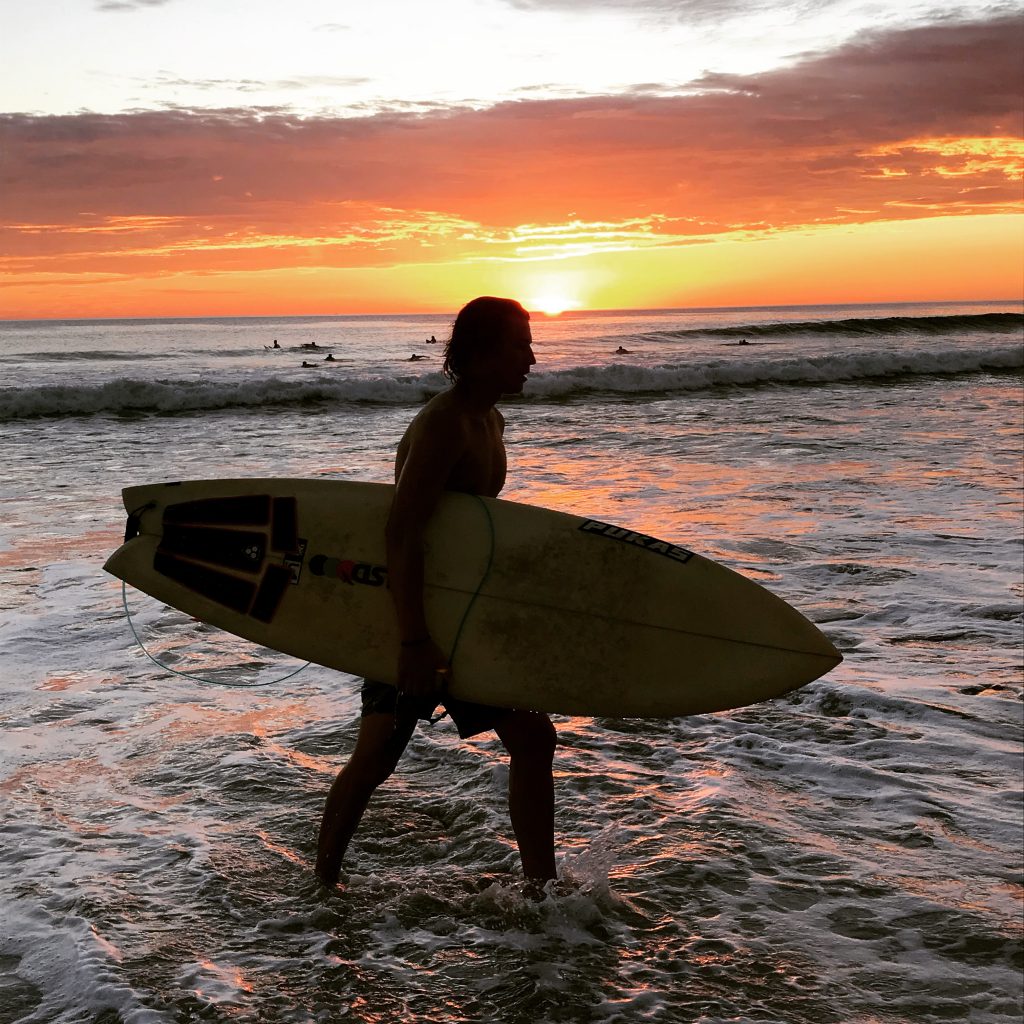 The near-by town of Mal Pais offers snorkeling and fishing tours as well as stand-up paddle boarding tours and kayaking. Montezuma, accessible by car or private tour bus and only 20 minutes away, is home to a waterfall that you can swim in (after a small hike). From Montezuma, you can also take a private snorkeling tour to Tortuga Island.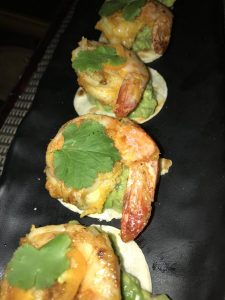 The evenings in Santa Teresa are not to be missed. Right before sunset the town congregates on the beach to catch the last waves or to watch the magical sunsets over the ocean. Even though the town consists of one main road, the option for gourmet international cuisine is unmatched in any other town or city in the country. Fresh ingredients lend to Argentinean, Japanese, Mexican and Latin fusion restaurants. Habaneros offers sea-side dining with tables directly in the sand and some of the best Mexican food in Costa Rica. Koji's has fresh sushi and sashimi and numerous stir-fries and vegetarian options; all though the grilled octopus is not to be missed. All-in-all, Santa Teresa gives you the opportunity to rent an ATV, put on a pair of flip-flops and ride into town for a relaxing lunch and leave your troubles on the beach after a day of surfing or sunbathing.
Whatever type of Costa Rican getaway you are looking for, Barefoot Luxury Costa Rica can work with you to secure top-notch villas; high-end hotels; exclusive tours and more.