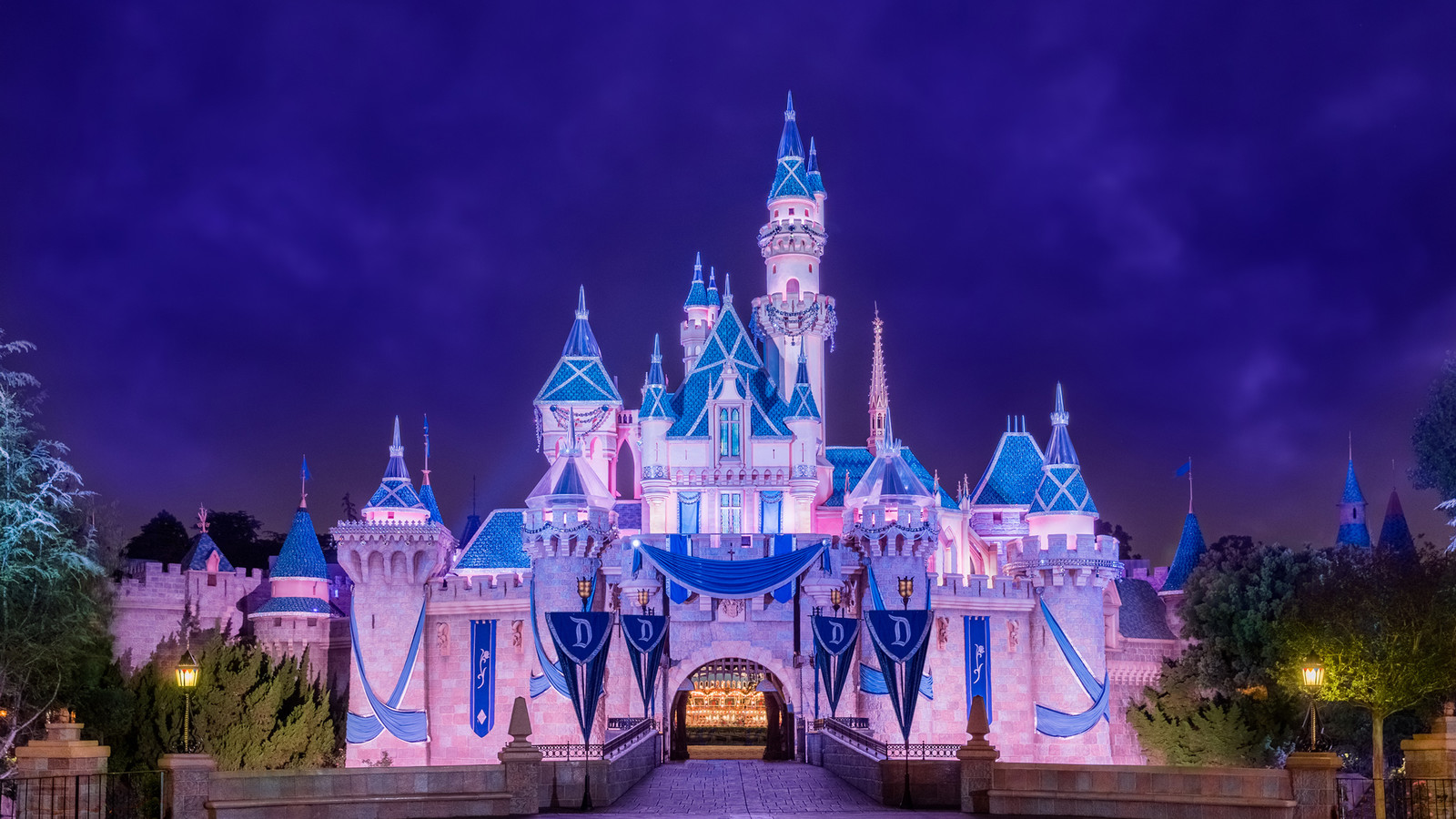 It's called "The Happiest Place on Earth" for a reason. Each year, nearly 20 million people flock to Disneyland to escape the hassle of their lives, bond with their loved ones, and reconnect with their inner child. The premier family destination in the United States, Disneyland remains on top because of its across-the-board commitment to excellence and a quality customer experience. They have set the bar that all other family-oriented parks and retreats strive to attain. And they have done it now for 60 years.
So to celebrate this monumental milestone, Disney is pulling out all the stops for their grand Diamond Celebration. That means extending the hours the park is open, decorating it with diamond adornments throughout, and providing a host of new entertainment. Such new spectacles include fireworks and projected images on the Main Street facade, a tribute to Walt Disney hosted by Neil Patrick Harris entitled "World of Color," and a reimagining of the iconic "Main Street Electrical Parade" called "Paint the Night" featuring characters from Disney and Pixar films, and over 1.5 million LED lights. (Also this year, a Star Wars-inspired retrofitting of Tomorrowland entitled "Season of the Force.")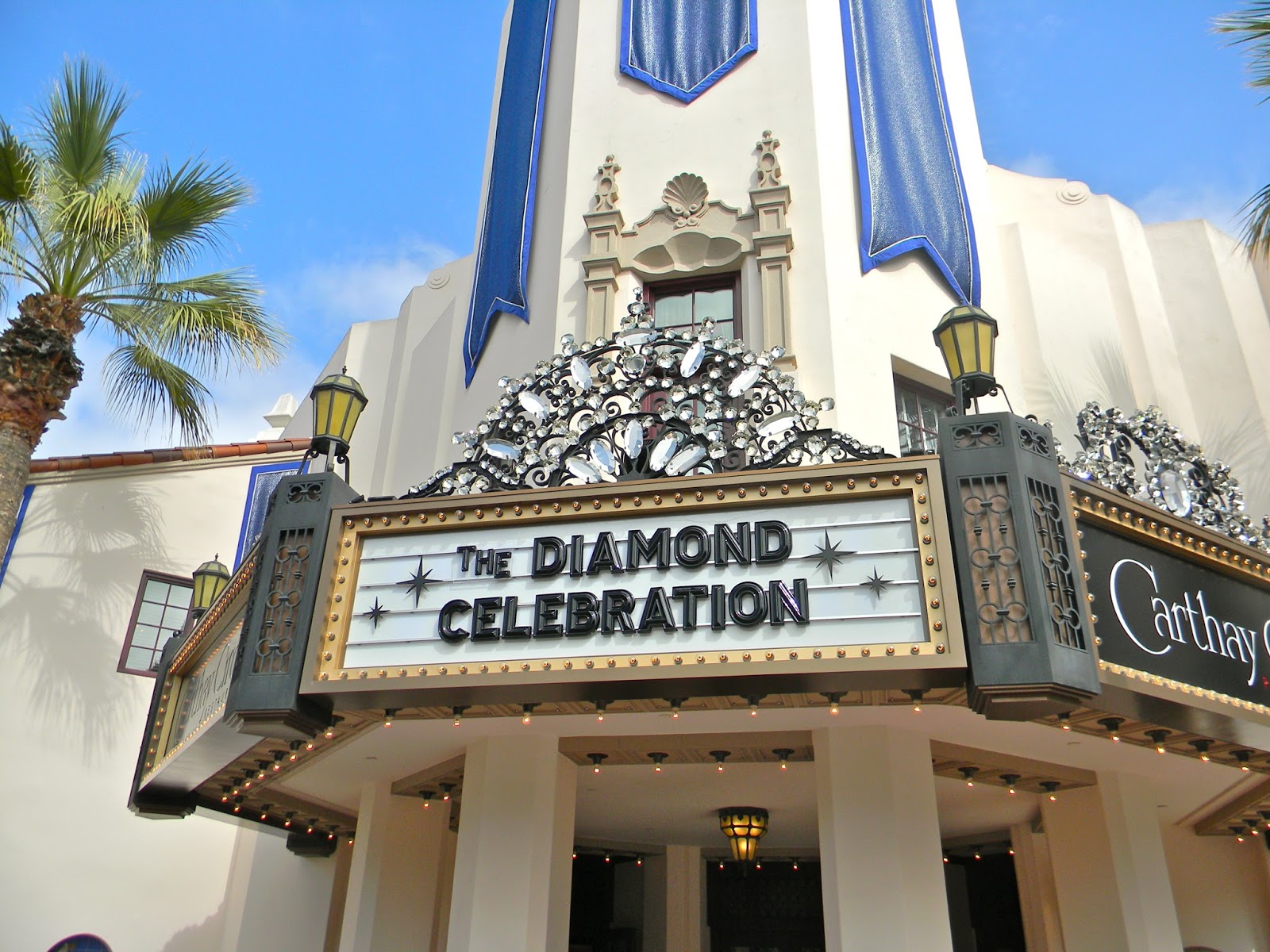 One of the great things about Disneyland over the years is that aforementioned customer experience. Anyone who visits can enjoy the same wonderful time. But it is also well known in the affluent community that there is a special, even-more-magical way to experience the Magical Kingdom for those lucky enough to afford it. So we felt that in honor of their big celebratory year, we would assemble a guide to help assist those who really want to enjoy all that the park has to offer its most special of guests.
The Dream Suite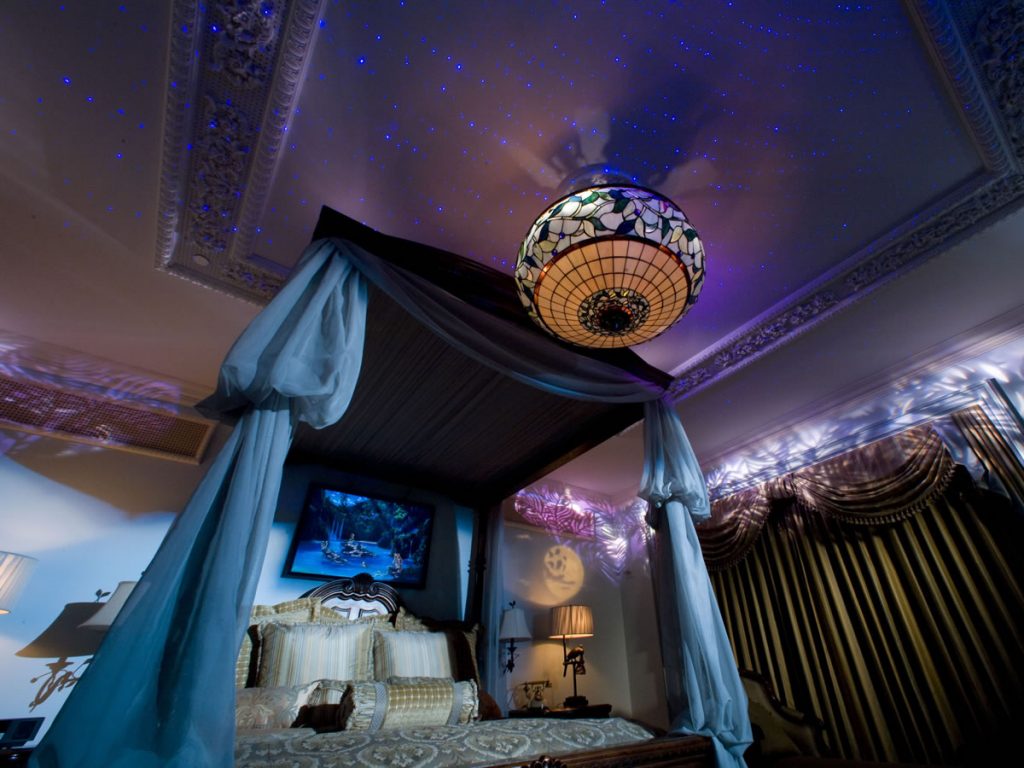 While there aren't any true five-star hotels in Anaheim, it's hard to compete with the Disneyland Hotel for sheer convenience factor alone. Located right on the park, the hotel provides easy preferential access to guests, and kids love the fact that their favorite characters frequently inhabit its lobby. While standard rooms are certainly fine, those looking for something truly extravagant will find the Disneyland Dream Suite the ideal place to stay. Located directly above Pirates of the Caribbean (in the park's New Orleans Square), it boasts offers over 2,600-square-feet of space and everything about it — from the themed rooms to the lavish décor — is decidedly over-the-top. The best part? You can sit on your balcony and comfortably overlook the fireworks and parades at the park below. (Disclaimer: Best to contact your luxury concierge, because reservations are tough.)
VIP Tours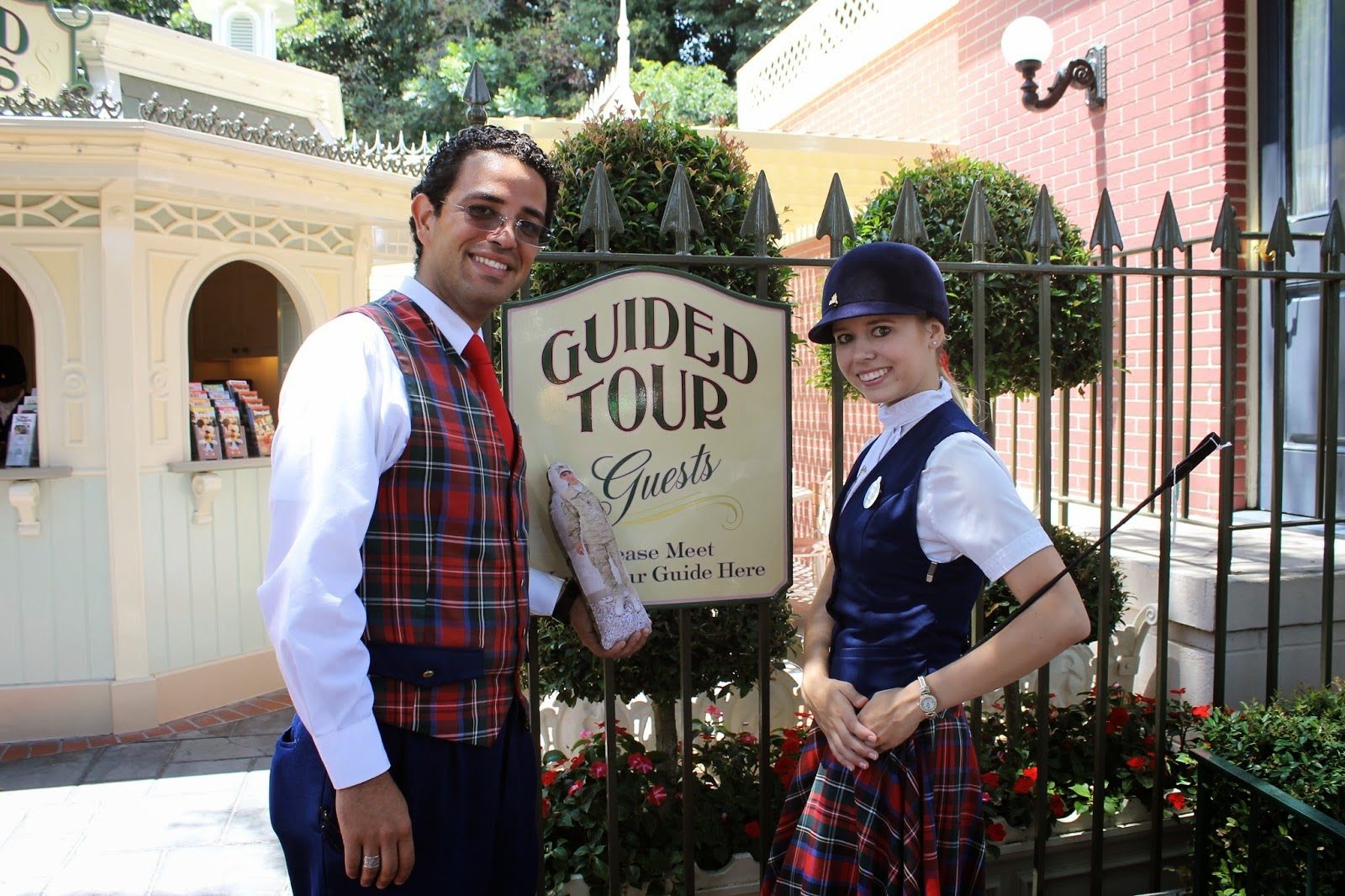 Unless you are famous, to beat the long lines and massive crowds (regardless of time of year) and experience the absolute best of what the park has to offer, you will need to take a VIP tour. When you do, from the moment you arrive at the park, your personal VIP guide takes care of everything. They plan a bespoke itinerary, curated specifically to you and your family's needs (all the way down to dinner reservations), and they take you around the park in a guided fashion, imparting all of their vast Disney knowledge along the way. Guests on VIP tours enjoy expedited access to over 30 favorite Disneyland Resort attractions, private character greetings, and reserved seats for shows. It is truly the best way to do Disney.
Club 33
And while anyone can book a VIP tour, it is no secret that the most exclusive thing at Disneyland is the private club on 33 Royal Street in New Orleans Square. First opened in 1967 because Walt Disney felt he needed a special place to entertain visiting dignitaries, Club 33 is an invite-only luxurious getaway from the chaos of the park where members and their guests can enjoy gourmet cuisine, an impressive wine list, and a vast collection of rare and high-end spirits. Yes, you heard me right, Club 33 is the only place at the park where guests can sip alcoholic beverages. Members include celebrities like Matt Damon, Adam Sandler, and Jetset cover icons Halle Berry and Katy Perry. Be warned: That level of exclusivity comes with a price; despite the fact that membership dues are over 10k a year, the waiting list is completely full, and even the best concierges are going to have a tough time getting you in the door. My advice? Find a member and bribe them.
Dining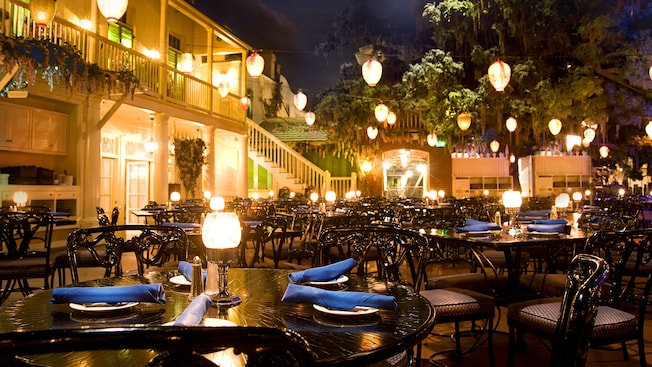 If you're not a member of Club 33, don't fret as there are actually several gourmet dining options at Disneyland and its neighboring California Adventure (where they are far less stringent with their alcohol policy). Also in New Orleans Square you will find the most famous restaurant in all of Disneyland, Blue Bayou. Since 1967 the Cajun restaurant (which overlooks the tranquil waters of Pirates of the Caribbean) has been a favorite of guests who rush to put their name down as soon as the park opens. Designed to capture the festive spirit of mid-century New Orleans, Blue Bayou offers a truly unique dining experience and serves several fine dishes like citrus-marinated chicken breast, seafood jambalaya, and my personal favorite, their unbelievably decadent Monte Cristo sandwich.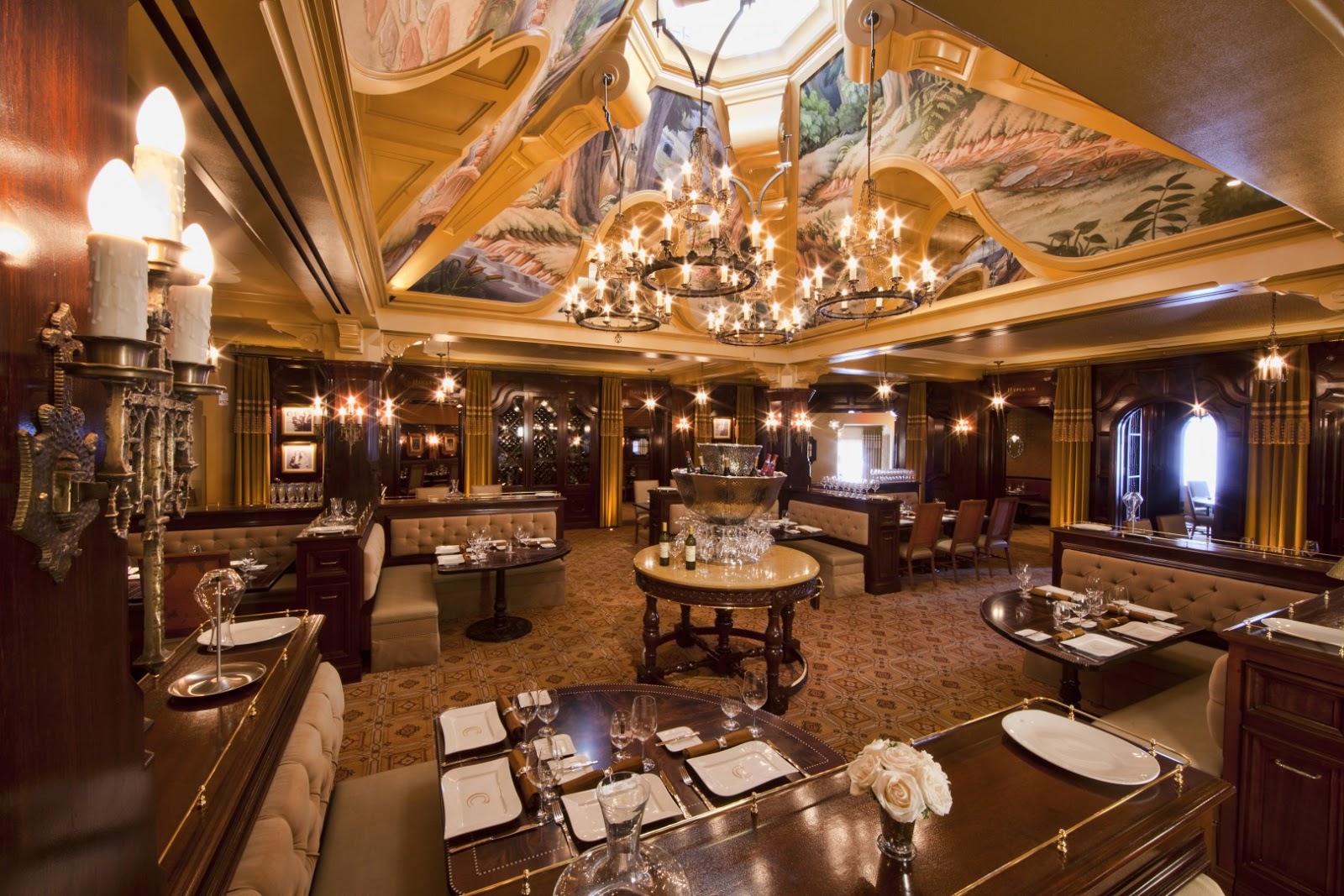 Over at California Adventure, all visiting adults must make an early evening trip to Carthay Circle Theatre Restaurant and Lounge. Built inside a detailed reproduction of the iconic movie theatre where Snow White and the Seven Dwarfs first premiered in 1937, it is the perfect place to unwind after hours at the park(s) and savor a classic cocktail like a martini or old fashioned. They also have a full dinner menu of delectable dishes like sesame and ginger-crusted salmon. But the finest dining experience in both parks is Napa Rose. Also in California Adventure, this elegant eatery offers a tremendous selection of wines and award-winning dishes from Chef Andrew Sutton. Highlights include orange glazed duck breast with veal sweetbreads and mountain lamb tack and braised lamb shoulder with sweet potato, n'duja, portobello mushrooms and a Ponderosa chili sauce.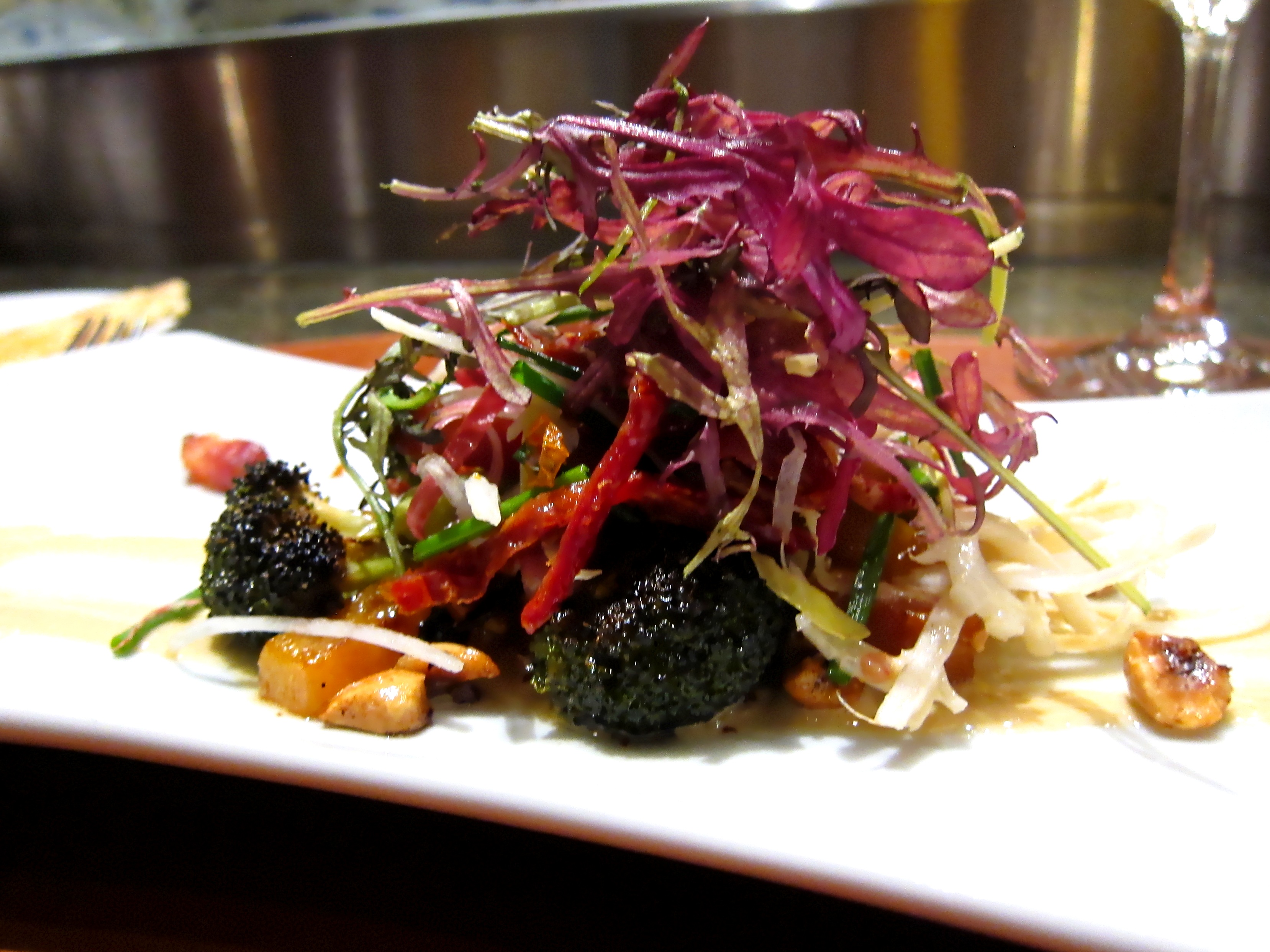 If it continues on its current path, Disneyland will probably never lose its place as the number one family destination in the country because of its incredible attractions and quality experience for all. But for those who can swing it, there is a truly magical luxury experience available here, one without equal.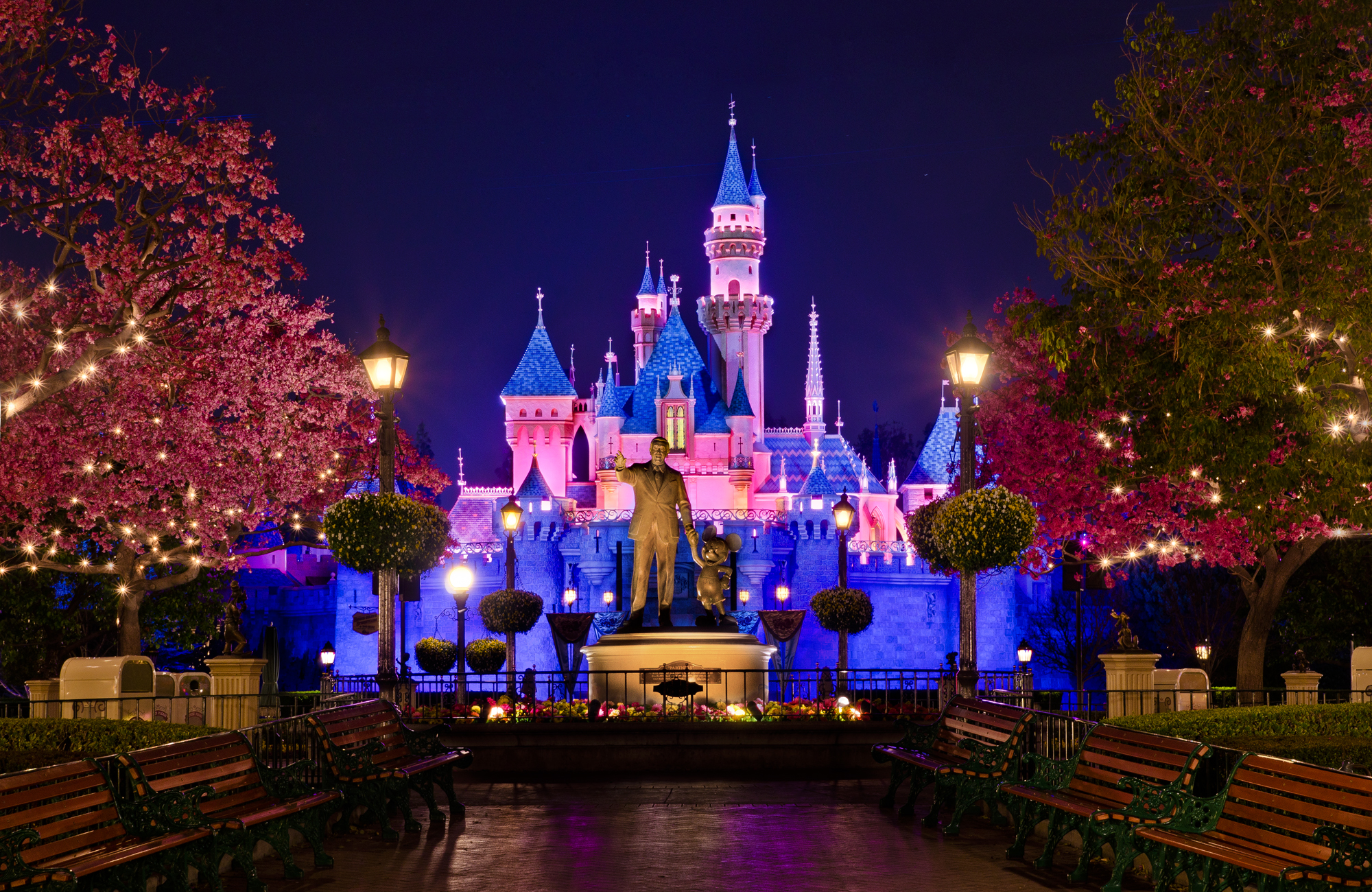 With the Diamond Celebration in full-swing, now is the perfect time if it's been a while since you've taken the family (or you just want to feel like a kid again). Here's to the next 60 years….